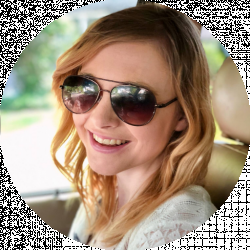 Latest posts by Erin Jamieson
(see all)
The Top 20 Best States to Retire In!
Retirement is supposed to feel safe and secure but also enjoyable–and finding the best places to retire plays a role. You may be surprised to learn that, no matter how smartly you invest or plan for your future, you're going to have your best shot at a more relaxing and fulfilling retirement simply by the state you choose.
Today, we'll be taking a look at the top forty percent or 20 states that are best to retire in.
Couples like Ruth and Herman Maxie know how much retirement and location are connected. Boasting sixty years of marriage and counting, Ruth and Herman first met at an ice rink–he already an army veteran from the Korean War.
Though they were strong as a couple during the 1950s, they struggled to make ends' meet in Martinsville, Virginia. Eventually, they made a decent living selling furniture, and while they did move to New Jersey for some time, they ultimately moved back to Virginia–a decision they do not regret.
Today they not only enjoy living in Virginia but take frequent day trips to neighboring states, especially North Carolina, where Mrs. Maxie enjoys shopping and the mild weather.
Of course, everyone's preferences are different–so how do we possibly select the best states to retire in?
Read on to see.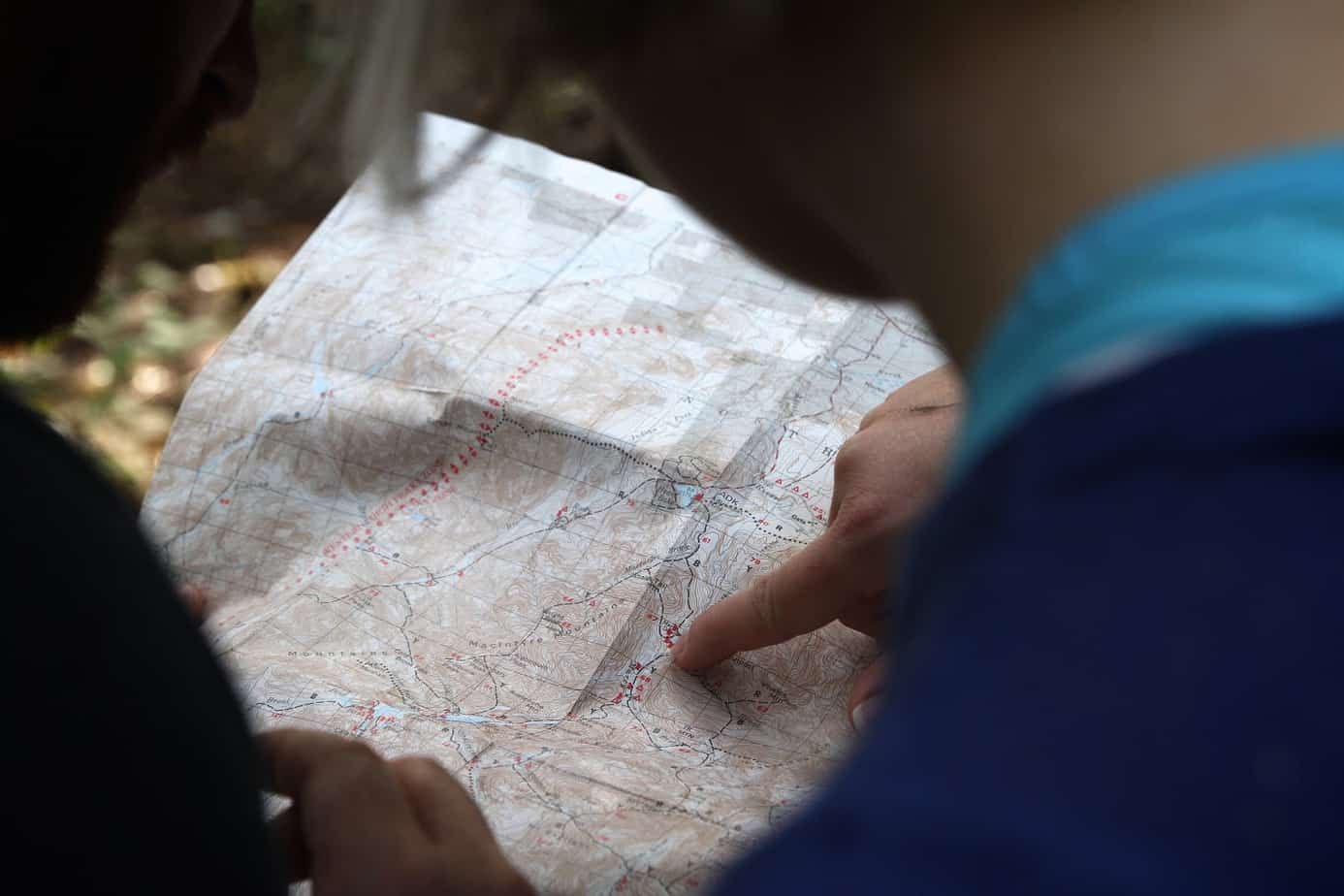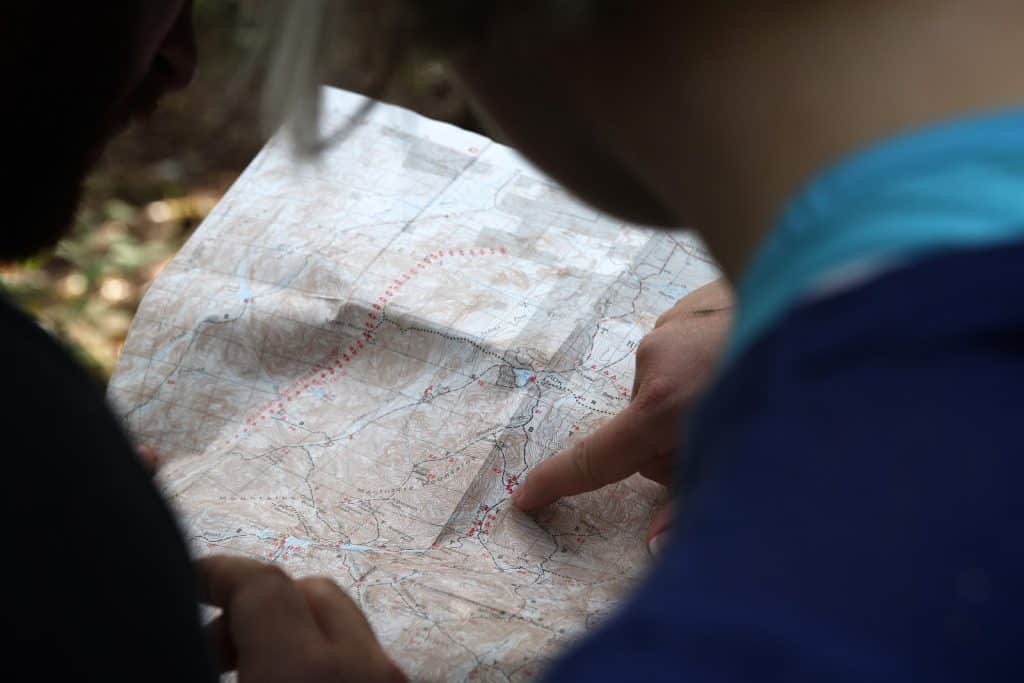 How early should I retire?
First, before we jump into which states are your best bet for retirement, let's make sure you know some basics about retirement, so no matter which of these 20 states you might choose, you're already on the right footing.
As you are probably aware, the age of typical retirement in the United States hovers around sixty-five years of age, give or take a year. The reason many of us think of sixty-five as the typical retirement age is because of social security benefits. Passed during the early 1980s, at the time early retirement benefits could be seen as soon as sixty-two, with full benefits at sixty-five.
That is changing.
Now, in fact, for those born in 1955, most will see full benefits at age sixty-six, an age which is on the path to increase up to around sixty-seven for those born in 1970 or later. By that pointing, those opting to retire at sixty-two will likely see just seventy percent of their full benefits.
The fact that social security benefits are changing is not something meant to send anyone into a panic, but a reality to plan for. New legislation and future political changes always have the ability to tweak this one way or the other, so it's best to be as prepared as possible–more on that later.
For now, it's most ideal to retire around sixty-five to sixty-six–you'll need to check when you're eligible for benefits. While early retirement may be tempting, it's not the best policy if you are healthy enough to keep working.
Do you have a loved one who is about to retire and want to show him your affection? Check here the best Retirement Gifts here. 
What is the difference in terms of benefits between early retirement and regular retirement?
If you can make it to regular retirement age, you can expect to see benefits that are up to eight percent higher each month for each year–which increases to twenty-four percent higher if you retire at sixty-seven years old. There is a cap: as of 2017, the highest bonus someone could receive was a little over thirty-five hundred dollars a month more, by retiring at the age of seventy.
Am I ready to retire?
Regardless of what age you are now, and whether you're asking yourself whether you're ready to retire for preparation for the future or immediate consideration now, this question is a bit more complex than it might seem.
Here are some tips to help you decide when you're ready to retire:
Financially stable. There are a number of things you need to calculate to decide if you're at a point where you can comfortably afford to retire. First, calculate your total annual spending. There are online calculators and spreadsheets to help you do this. Then check what your social security benefits will be, as well as any additional sources of income, such as a pension. Try not to factor in not guaranteed income, such as volatile stocks too heavily. If it feels overwhelming to do all of this yourself, you can always enlist some professional advice. Waiting may assure that you retire in comfort.
Desire to retire. This may seem strange, but there are many people who actually would personally rather retire later–and this can be for many reasons. But pushing yourself to retire the exact age you think you should do not always make sense for everyone. One key to a satisfying retirement is feeling you made the best decision for you.
Emotionally & socially ready. Studies have shown that those who work a bit longer, so long as they are healthy and content, tend to live longer. While these are correlations and cannot directly be stated as a direct cause and effect, working later in life tends to give people purpose, keep them more intellectually and socially engaged. This is not true for everyone–some are not content in their current job, have a poor work-life balance, or are unable to work longer.

Plan your retirement some. Even if you do want to retire, make plans to keep yourself engaged in meaningful ways. Retiring is a major life transition and having places to visit, hobbies to pick up, and ways to stay social are all helpful.  Another option is to find somewhere you can work part-time or volunteer. Different options make sense for different people.
What should I do if I'm forced into early retirement?
Alas, not everyone gets to choose when they retire. In fact, around forty-seven percent of Americans face retirement early than expected–which can cause financial woes for senior years.
Check your savings first–the idea is to have about ten times your current annual salary saved. If that isn't the case, you'll need to adjust your typical spending and may also consider trying to find a different job for a few more years if you're able. If you retire early due to medical need, you may be able to collect benefits due to disability.
One of the other important things you need to check your health insurance coverage: since you aren't eligible for Medicare until age sixty-five, you'll have to find private health insurance in the meantime. Cobra through a spouse's insurance is an option for some.
For a holistic approach, make sure to check all of your healthcare options. Above all, don't panic–people can and do retire earlier than they planned and still save enough for a financially secure retirement.
Is there anything else I should be aware of before I retire?
Even more important than finding the best states to retire is simply preparing yourself for how much of a transition it may be. For some, retirement is immediately relaxing and fulfilling, while others may go through some time adjusting. Regardless, be kind to yourself and seek therapy or life counseling if you feel you're having a hard time adjusting. While retirement can be fulfilling, we all adjust in different ways.
Should I move when I retire?
You're likely reading this for one of two reasons: you either plan to move when you retire or you want to see if you're already in a great state to retire. While retirement and moving to a new state may seem intrinsically related, they aren't always. Moving to a new state may make sense for some, but not all. Keep in mind that moving takes time and money–here are some things to ask yourself whether or not moving to a new state makes sense:
Are you already happy where you're living?
Are you already living in one of the best places to retire?
Where are family located, and what factor does that play in your decision?
Would moving benefit you financially, physically or emotionally?
What factors go into deciding what the best 20 best states to retire in are?
In order to decide the 20 best states to retire, we've used the following criteria. By doing so, we've added some way to make the process less objective and more based upon factors that can impact your retirement.
Taxes. Taxes are a loaded topic, but they need to be taken into consideration. A few states, but not many, apply incomes taxes to Social Security income. Some states do not have an income tax at all–however, many states without income taxes may have higher taxes on real estate and sales taxes.
Cost of living. Cost of living is a multi-faceted factor, based upon several variables. Cost of living is typically calculated by taking average costs of good, services, and real estate or rent within a certain state or region, which is more precisely calculated using the Consumer Price Index. Cost of living is also adjusted for inflation and of course, can change from year to year.
Life expectancy. One tricky thing is that some states that have the lowest cost of living–such as Arkansas and Alabama–also have some of the shortest life expectancies. While a number of factors can impact life expectancy, a few states will not make our 20 best states to retire in because they rank in the bottom line for life expectancy, according to the Center for Disease Control. Those states include Mississippi, Louisiana, Alabama, Oklahoma, Arkansas, Tennessee, Kentucky, West Virginia, and South Carolina.
Health score. A health score for a certain state is a bit hard to calculate, and while everyone has a different way of determining a 'health score' for each state, generally we look at the rate of obesity, access to health care, air pollution levels, physical activity, and other factors. America's Health Rankings parted of the United Health Foundation, has been putting out curated reports for thirty years based on specific criteria.
Climate. The climate you prefer depends, of course, but if you're suffering from aching joints, arthritis or related issues, more mild climates, with mild winters tend to be kinder. Natural disasters, however, are also important to consider. Any state will have its pros and cons when it comes to climate. Heavier winters can also pose other health risks, however, some may prefer cooler climates and specific types of typography, so this isn't to say warm climates are inherently better.
Transportation. This may not be important for everyone, but public transportation makes it easier to get around, especially if you want to cut back on driving for whatever reason. Access to major and regional airports is also important.
Culture. In every state, there are cultural and historical places to visit as well as recreation opportunities, but the best states will have a wide variety of cultural and recreational places within a short distance and plenty to offer seniors.
Crime and safety. Crime and safety vary by city, so this is a little tricky–generalizing by the state is not nearly as accurate as specific cities, so we'll mention some of the most crime-free locations in each of the 20 states. That said, averages and scores for safety are normally calculated by violent crime and property theft through national reports.
Demographics. Many people prefer to retire in states that have higher retirement age populations. More popular places to retire may, in turn, have more to offer for senior services, although this is not always necessarily true. For many, a sense of community is important.
Proximity to family.
What are the 20 best states to retire in?
Now that you have some basic information as to when to retire and what criteria we'll be using to determine the 20 best states, let's get started. We won't be ranking in a specific order, as some articles do, because depending on your personal priorities, your ranking would vary. These 20 states are the best overall states to retire.
We doubt you're shocked that Florida makes it in our top 20 states to retire in list. Florida, perhaps above all other states, seems to have the reputation of an ideal place to retire in. Florida is the 'oldest' state in the nation, meaning that it has the largest population of seniors sixty-five years or older, who account for over seventeen percent of the state's population. There's no state income tax, and thus no tax on security benefits and the cost of living hovers around the average, though individual cities are higher. For anyone enjoying warmer weather, beaches, and mild winters as well as some gorgeous coastal views, of course, Florida is also a popular state. Recreation can be found everywhere, with over 1,300 golf courses, as well as ample opportunities for biking, boat and water-related activities, and very active communities. There are a number of highly respected hospitals such as branches of Cleveland and Mayo Clinic, usually within close proximity. Cons: If you don't see yourself enjoying hot weather, and don't want to be within older populations, Florida isn't the best state. Longer waits for retirement care communities, sales taxes are higher than some states, and hurricanes and tropical storms are also a concern.
South Dakota may not be the first state you have in mind when it comes to good states to retire, but it's one of the best–so long as you can stand cooler winters. South Dakota is increasingly topping best-of lists, no matter where you look. Why? There are plenty of reasons. The cost of living is about four percent below the national average, and health care costs fall below average. In terms of taxes, South Dakota also has no income tax, and it boasts a lower sales tax rate than Florida, at 6.40%. It's known for a "Midwest Nice" attitude, with tight-knit and friendly communities, and more access to healthcare in rural locations is now being addressed through telehealth services. It also makes the top half in terms of the lowest property and violent crime rates. With gorgeous state parks and Mount Rushmore, it's also a scenic place perfect for weekend trips. Cons: It gets pretty cold in South Dakota. Winters are known for frigid temperatures in certain locations, and snowfall in Sioux Falls reaches thirty-eight inches per year, ten inches above the national average. South Dakota also does collect taxes on online sales and groceries.
Iowa is also among the safest states you can retire in, but according to a national report of the fifty states, it also ranks in the top ten for access to health care, and high in terms of quality of living. Of a recent ranking by U.S. News of best cities to live in the United States, Iowa snatched four out of thirty spots for seniors. Low traffic levels, a life expectancy several years above the US average, and a sizeable senior population are all draws. A four-season weather cycle is not as harsh as in some states to the North. Plus, the cost of living is 11 percent below the national average. Cons: Iowa ranked the second worst for rates of mental illness according to a recent report, in part because services are not as good for mental health as many other states. Hopefully, awareness will be raised to address this issue.
Delaware also has a higher than average life expectancy, and it's known as another 'tax friendly' state due to no sales taxes, standard deductions for seniors sixty-five and older, and a lower than average gas tax. Twenty-eight miles of beaches, close proximity to major cities, public transportation, and seaside getaways are all reasons Delaware is a great state to relax. The state is also rich in cultural sites and parks, as well as festivals and jazz music. Cons: Delaware has higher rates of crime than most states–though that is attributed to certain regions, it's one of the highest rates of crimes per average for our list.
This New England state is also tax friendly–it does not collect a personal income tax although it does tax dividends and interest. They also do not have a sales tax or tax on social security income. Some of the lowest crime rates in the nation, overall quality of living and access to quality healthcare make it rank high on our list of best states to retire in. Comprehensive retirement communities, gorgeous seasons, and a fifth-place ranking for senior health overall according to the United Health Foundation are all good reasons to retire in this state. Cons: New Hampshire is expensive to live in. The cost of living is ranked at thirty-seven out of the fifty states. Winters can be quite cold and bring heavier snowfall.
Virginia ranks well in terms of the financial status of seniors, as well as more affordable health care costs. Though Virginia does have a relatively high cost of living, the state boasts among the lowest taxes in the country overall, with no taxes on social security income and property taxes hovering at or under one percent. While the cost of living overall is higher than average, there are also less expensive pockets to retire in. It's the fifth lowest in terms of crime rates, has a blend of rural and urban attractions, and has wide access to medical centers and hospitals no matter where you live. Cons: Virginia has a higher than average cost of living, and erratic weather, including flooding and ice, are some concerns.
Idaho is an excellent state to retire in if you're into outdoor activities. Skiing, hiking, fishing, and hunting are in abundance in this state. Fly Fishing is especially popular along the Snake River. But even if outdoor activities aren't your thing, Idaho's capital has plenty and city life and culture and the cost of living is below the national average, minus vacation spots. Idaho doesn't tax social security income and keeps property and sales taxes below average. It also boasts a life expectancy of over seventy-nine years and low crime rates. Cons: A high unemployment rate isn't ideal for seniors who wish to work part-time occasionally, but also for the economy overall. Parts of Idaho can feel rather remote.
Missouri ranks high in both access to quality health care and low crime rates. It's known to have tightly knit communities that are more friendly than many states, but it's also has a decent amount of attractions and culture, including six thousands of caves and one hundred wineries. Sales taxes are slightly below average and state income taxes are about average, though Missouri ranks fourth nationwide for the low cost of living. Unemployment rates are also low, with an active senior population that also takes up part-time work. Cons: One big con is the overall quality of life–although it is not clear why Missouri ranks lower in quality of life than most picks on our list. The state also does tax social security incomes.
Utah may seem like a strange choice, but there's plenty of reasons this state secures its spot in top 20 places to retire. Utah has one of the best life expectancies in the nation, with a life expectancy average of over eighty years. It also can claim healthy economic growth, one of the lowest crime rates, and breathtaking national parks. High-quality access to healthcare and highly ranked hospitals are also a plus. Cons: This could be a pro or con depending on how you look at it, but Utah has a fairly low population density–making it peaceful but also less social. Social security benefits are also taxed as well as pension incomes.
Next on our list of best 20 states to retire in is Kansas. Kansas is anything but crowded with beautiful open views and a low population density. A healthy economy, overall low cost of living, and an above average life expectancy are also pluses. Nursing homes and retirement communities are also well below average in cost, and the income tax is under five percent. If you like scenic nature, you'll love ample opportunity to see wildlife, go hiking, and fishing. Cons: Aside from the pricier urban hot spots, Kansas can feel a bit isolated, and it is also prone to dangerous weather, especially tornadoes.
Colorado may be on the cooler side for some people's tastes, but it just happens to consistently rank as one of the healthiest states in the nation, in terms of not only physical but also mental health. Tax benefits are also very appealing for seniors. If you're over the age of sixty-five, you're usually eligible for deductions. Groceries and medications are tax-free, and the state has below average property taxes as well. Nationally acclaimed hospitals, a robust culinary network, and plenty of national parks to explore are just a few reasons why you might want to retire in Colorado–not to mention a life expectancy of over eighty years. Cons: Colorado winters are harsh, bringing plummeting temperatures, snow, ice, and road closures. Some areas can also feel isolated, though most of the time cities are not far away.
Learn the basics about retirement in Colorado here
This Midwestern state may not be the most glamorous state to retire in, but it happens to offer moderate weather if you like all four seasons, a below average cost of living and is also home to Cleveland Clinic, one of the leading hospitals nationwide. There's a nice variety of regions, from urban centers with culture to mountains, caves, lakes, and rivers. Neither remote nor crowded, Ohio is a pleasant place to retire if you like a little of everything. Cons: Crime in some cities is a bit higher, and your social security income is taxed, although credits are available. Cincinnati ranks poorly in terms of air quality.
Near Ohio is another best state to retire in. Pennsylvania is first and foremost attractive for its tax policies: not only is there no tax on social security benefits, but the state also is one one of two along the East Coast that does not tax pensions. The low sales tax rate also is unusual near the East Coast and seniors over sixty-five can apply for rebates on payments and rent. The Penn State healthcare system is highly praised, and there are plenty of attractions to see, including historic museums and theaters, wineries, amusement parks, and mountain and ski resorts. Cons: The worst part about Pennsylvania is that it's inconsistent: a slew of towns half low standards of living. The key is to stick to the best cities to live in, including Chesterbrook, Penn Wyne, Ardmore, Berwyn, and Swarthmore.
Yes Montana is far out west, and yes it's remote, but it still makes one of our best 20 states to retire in. In fact, much of its appeal is just that–gorgeous wide open spaces, perfect for hiking, horseback riding, fishing and golfing. From mountains to deserts and plains, Montana has beautiful and diverse scenery, as well as home to Yellowstone National Park. It also has no sales tax, income taxes below seven percent, and no taxes on social security benefits or pensions.  Small but close communities and a healthcare system that earned one of the top spots from a CNNMoney Report are other great reasons to retire here. Cons: While many communities fall below the average cost of living, ski resort areas bring that average up. The biggest drawback is winter–bordering Canada, Montana winters are among the harshest in the United States.
Minnesota, of course, is another cold state on our list, so it's not for everyone. But looking beyond the long and chilly winters, Minnesota has every reason to earn a spot on the top 20 states to retire in. First of all, Minneapolis makes lists for best places to retire. Beyond the capital city, Minnesota offers one of the best states for healthcare for seniors, with quality access to healthcare systems and specialized treatment centers. AARP also rated Minnesota second for overall quality of life for seniors. Minnesota is also known for its recreation, with sprawling trails, recreation, and ski centers. It also holds many other acclaims, including one of the happiest and least stressed states (WalletHub), and one of the lowest crime rates nationally. Cons: Minnesota is cold and known to plummet below zero degrees during the dead of winter in some parts, with plenty of snow. Minnesota also does tax social security benefits and has above average taxes overall, plus housing is expensive–so while it's a great state to retire in some ways, you need to be pretty comfortable financially.
Another western state on our list, Wyoming has some of the same appeals as does Montana, with scenic wide open spaces, wildlife, and ample opportunity for unforgettable outdoor recreation, and home to parts of Yellowstone and Grand Teton National Parks; it's actually a mere one hundred miles from Denver, with ample sunlight year round and pleasant summers. Overall, taxes are among the lowest in the nation, with no income tax or tax on social security benefits and pensions, and there are property tax refunds for seniors of low incomes. Cons: Beautiful as tax-friendly as it is, Wyoming is among the most remote states; it also ranks in the bottom half of overall health care access, partially because it is so remote, and the cost of housing is a bit above average. Seniors are best off living in the more prominent towns or cities.
If you don't like the heat, you probably won't put Arizona top on your list, but beyond that, this state does earn a spot on our list. Recreation and stunning scenery is one reason: home to Grand Canyon National Park, Arizona also is known for rafting, golfing, hiking, sightseeing, and skiing. The state's abundant sunshine also makes it ideal for touring Phoenix, an affordable and vibrant city as well as attending the many festivals. Affordable housing costs, no tax on social security income, and no need to pay for heat make this an affordable state, with a nice balance or urban and rural areas. It also ranks in the top half for healthcare access. Cons: The weather is summer can be hot enough that it can be dangerous, with heat warnings rather common. Traffic in some areas can be rather heavy.
Learn the basics about retirement in Arizona here, and the best Retirement communities in the state here
Moving back across the country, North Carolina is also one of the best places to retire. While South Carolina is more popular as a vacation destination, North Carolina has better opportunities for seniors, as well as a higher life expectancy. The scenic, mild climate offers four seasons without severe winters. The Blue Ridge Mountains are especially beloved for their beauty and recreational opportunities. The cost of living is below average, and social security benefits are exempt from taxes. It's also easily accessible to a variety of other states and beaches. Cons: North Carolina ranks below twenty-nine states in overall healthcare access; it also has less to offer in terms of cultural attractions, and sales and property taxes are not high, but higher than some states on our list.
Learn the basics about retirement in North Carolina here
Utah is also one of the best places you can retire in the United States, ranking high in terms of access to health care and overall lower health care costs. The overall cost of living is a few percentage points below average, and life expectancy is over eight years. Low crimes rates and healthy economic growth are also great reasons to retire here. In terms of recreation, skiing, hiking, the Sundance Film Festival, and gorgeous state parks are appealing. Cons: Weather can be on the more extreme side, with temperatures climbing above one hundred in the summers and plenty of snow accumulation during winter. Despite the low overall cost of living, Utah ranks as the 25th highest state income taxes in the country, and social security benefits are not exempt.
Last but not least, Nebraska rounds out our list of 20 best states to retire in. With an overall low cost of living and a spot on the top ten happiest states ranking through Gallup polls, it's easy to see why this state is included on our list. In general, the state is known as friendly and welcoming, with open communication and with a wide range of outdoor activities to keep people busy. Wetlands, prairies, and woods make for beautiful hikes and fishing, while cities are known for their arts. Unemployment is very low, making it ideal for anyone who wants to pick up part-time work, and if you are lower income, you might enjoy the progressive tax system–through social security benefits are taxed. Cons: As we mentioned, Nebraska does tax social security income, which may be a big downside to seniors hoping to retire. Winters can also be quite cold.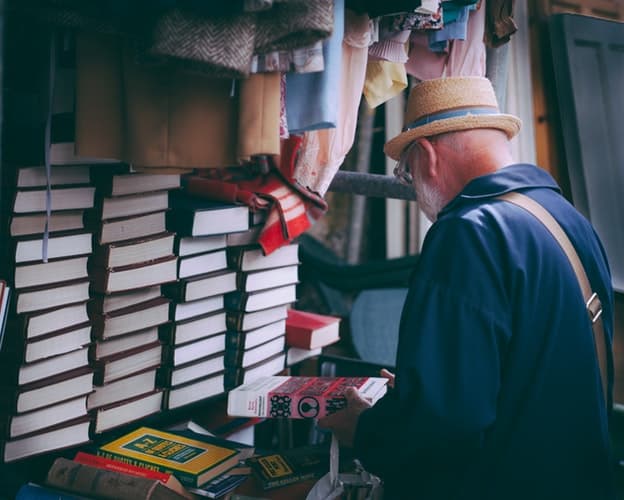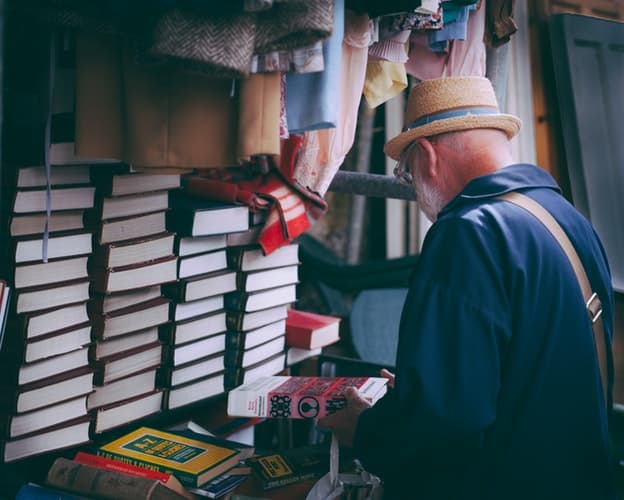 More States you might want to consider:
If we had to select just one state to recommend people to retire in overall, what would it be?
While all the 20 states that made our list offer incredible benefits, all of them, of course, have their downsides. What state you choose to retire in depends on personal preferences, current financial status, and what features are most important to you. Always keep in mind moving costs, proximity to family, and where you think you'll be happy in the long term.
If we had to recommend just one state, though, South Dakota comes up slightly above the rest, and many other researchers and travel experts agree. South Dakota offers low crime rates, low cost of living, low taxes, friendly, close-knit communities, and innovative healthcare solutions for more remote areas, as well as a high ranking for health care overall. It's also home to historical landmarks, national parks, and the capital city offers a historic downtown with an aquarium, nature reserves, golf courses, vineyards, and other attractions.
Overall, South Dakota is a nice place to enjoy your retirement to the fullest, but if you like warmer weather and prefer beaches to the wide-open landscape, Florida is a nice second choice. South Dakota also is very sparsely populated, so it certainly isn't for everyone, and staying socially connected may be easier in Florida.
You might be interested in "The Best States for Military Retirement & What to Look For!" as well.
Further read: