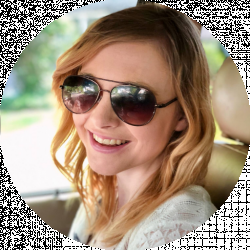 Latest posts by Erin Jamieson
(see all)
When it comes to deciding the best states to retire in, North Carolina may not be the first of places on everyone's list. There's Florida, and the image of pristine ocean water, or at very least, ocean views and a thriving senior community. Many might even think about Texas, with cities like San Antonia and Dallas-Fort Worth ranking among the more popular places to retire. But it just so happens that North Carolina may be an underrated state to retire in.
Asheville is one example of how North Carolina may not have all the typical draws, but still have something to offer seniors. This June, the city announced there would be no tax increases, but still progress on a number of projects that might benefit seniors, including a transit plan, construction projects, and investment in affordable housing.
Of course, one city and even a set of policies cannot fully define what places are best to retire in. Today we'll be taking a look first at why North Carolina if you don't already reside there, should be on your list of states to retire in and then where in the state are your best bets.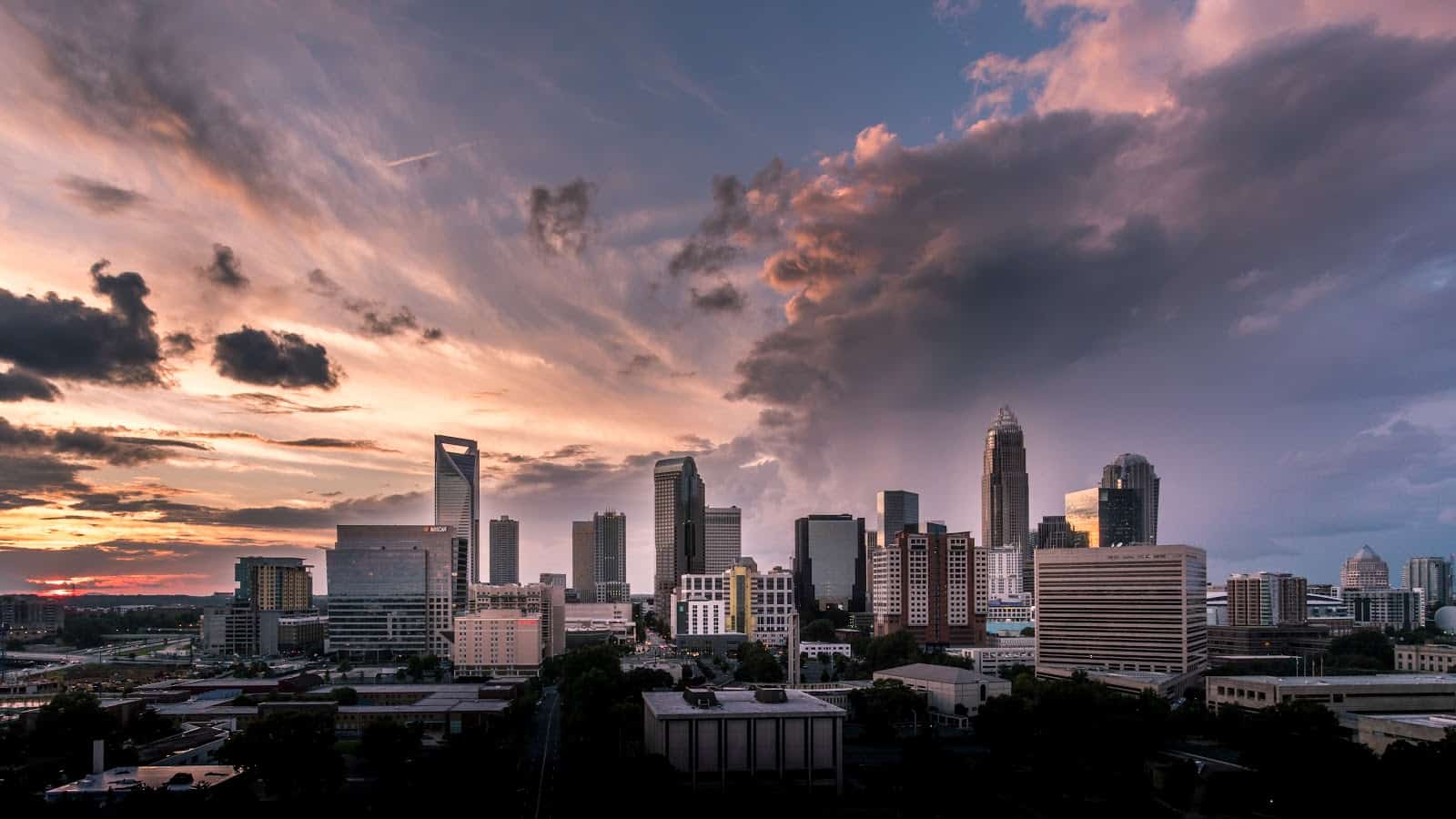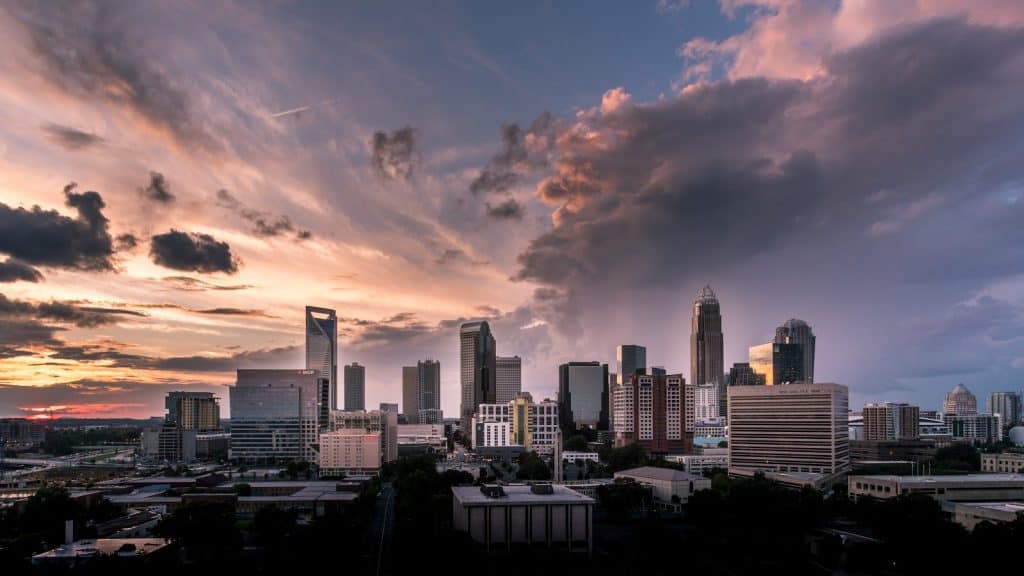 Should I move when I retire?
If you're not already living in North Carolina and you're reading this article, chances are you're at least considering moving for your retirement. The bigger question is: should you?
Whether or not you move hinges on a number of factors, some practical and some more personal:
Does it make sense financially? While moving costs fluctuate from state to state, and of course, where you're moving from, moving always has a cost. According to the American Moving and Storage Association, it costs an average of around four thousand dollars to move to another state (assume an average distance of a little over one thousand miles) and around two thousand dollars to move within the same state. But moving costs aren't the only factor. New wardrobes for a different climate and obligations back home are always factors. If you still own a house and have managed to pay off the mortgage, then you'll be facing house of payments again. Cost of living also plays a factor–moving to an area with a higher cost of living, for instance, may require some adjustments.  That isn't to say you can't move–it's just wise to make sure you're in a solid situation so the move is as stress-free as possible.
Where does the family live? Speaking of stress, we all know that families, imperfect as they are, can add to our stress–but did you also know they can reduce it? In fact, some studies suggest a correlation between close family ties and longer life expectancies. Families provide social and emotional support, but they also can help should anyone need to look into something like a medical alert system, or managing new transportation and housing option. Living near family provides a support system–so moving closer to them might be an excellent move, while moving away has its drawbacks. Of course, friends can play a pivotal role in your life, too–will you know anyone where you're moving? Do you meet people easily?
Do you have a good reason to move? Just because you're retiring doesn't automatically mean moving makes sense. While moving to new places can improve your quality of living, you have to both want to move and feel it's in your best interest. Always weigh the pros and cons of moving versus staying where you are–only you can fully decide what factors are most important to you.
Why would I want to retire in North Carolina?
North Carolina may not be as glamorous as some states but it's one of the best states to retire in. For one, North Carolina is considered a 'tax-friendly' state. Low property taxes and sales taxes an no taxes on social security income make it easier to live affordably. In terms of cost of living, it varies from region to region, but many cities hit about average in terms of cost of living.
Recreation is plentiful, with beaches on the Eastern coast, the bustling city of Charlottesville, and small college tows offering a variety of attractions and places to live. The Blue Ridge Mountains are just one scenic attraction; you'll also find places of history and culture, including the Wright Brothers Museum.
While North Carolina cannot boast as high of a life expectancy as a state like South Dakota, a life expectancy of a little over seventy-seven years is better than most Southern States. If you want to work part-time, North Carolina ranks well for a lively economy and for ample opportunity.
In terms of healthcare, North Carolina is home to respected establishments, including Duke University Hospital, and the University of North Carolina system. While coverage is a challenge in more remote areas, efforts are being actively made to invest more in rural healthcare.
What factors should I consider when looking for the best places to retire in?
We're going to briefly explain our criteria for the best places to retire in North Carolina so you understand why we made the selections we made. This list is not meant to be all-inclusive, but it will shine a light on why certain locations made our list and others did not.
Climate: Not all of North Carolina is the same. As a whole, North Carolina is a fairly temperate state, with mild winters and warm but not excessively hot summers. Like any state in the region, tornadoes do occur, and, most importantly, some areas are vulnerable to flooding. While the climate won't be our top concern, we will keep flooding and natural disasters in mind.
Cost of living: Cost of living is typically calculated by collecting the average prices of goods and services, with gas, food, and housing as a primary concern. Cost of living is an imperfect measure but it's a great way to compare one place to another in terms of affordability.
Senior services: Should the need arise, are there ample living options, including assisted living, nurse aide services, and public transportation? How much does the place invest in senior-related programs, but medical and social as well?
Senior community. When we discuss senior communities, we aren't limiting it to retirement communities, but how active the senior population is, and how the demographics stack up–is this an overly young area or will you find others your age?
Recreation: How will you spend your time? Is there enough in terms of recreation, either directly in the location or in close proximity?
Access to medical care: In some ways, we've already more or less covered this, but what is the access to medical care like for seniors? How full is not only the coverage but how accessible are both primary care and specialist physicians? Are there respected hospitals nearby? How does the location rank in terms of quality of care?
Life expectancy: While there are many factors that go into life expectancy, it's an important consideration nonetheless. So too are indexes of overall quality of life, air quality, and opportunities for physical activity and access to fresh produce, clean water, and healthy food.
Economy: How healthy is the local economy overall? Are there opportunities for part-time jobs should you want them?
What are the best places to retire in North Carolina?
Now that we've addressed the criteria, as well as given you some tips as to how to decide whether or not to move for your retirement, let's take a look at the best places to retire in North Carolina. While we'll give you our opinion of the very best place to retire at the end, the following are in not in a ranked order.
Winston-Salem: Winston-Salem lies in Forsyth County and has a metro population of a little over six hundred thousand, with plenty of spacious parks and mostly a more relaxed, suburban feel. The median rent is about two hundred dollars below the national average and the city ranks among the top one hundred on the fitness index for healthiest states across the nation. While not as sprawling of a city as other regions, Winston-Salem has plenty of activities to keep you busy, with museums, shopping, national landmarks, and art centers. The city is known to have an active and friendly community, but it is also more diverse than many other cities in North Carolina. Recent investment in both residential and business developments also make this city rank well in terms of the healthy economic outlook. The average temperatures and rainfall levels are mild, and housing costs are well below average. Novant Health is the main health care system.
Raleigh: Raleigh certainly ranks among the best places to retire in North Carolina. Of all cities in North Carolina, it ranks highest on the health and fitness index, and eighteen for all cities nationwide. Also known for museums and history, gorgeous national parks can be found all across the city and its outskirts. While it's a larger city, it's known for having a smaller town feel even in the greater metro area. Compared with other cities, it is among the most affordable, easiest to find a job, and features over twelve hundred different restaurants. A suburb of Raleigh–Apex–was ranked among the best places to live in the entire United States. There's always an opportunity to continue learning–Raleigh is considered the second most educated of cities nationwide. Beaches, mountains, and plenty of gold provide a balance to the more urban regions. Ample resources for senior living and health care also make it a top pick.
Wilmington: Wilmington is in New Hanover County and has a smaller population than Winston-Salem and Raleigh. Restaurants, coffee shops, and plenty of parks provide a nice balance of activities. The demographics by age are pretty balanced across age groups, meaning you'll find others your age but also not feel as though you're necessarily in a retirement community. It's known as an art town, with ample music and art festivals and attractions as well as a historic downtown and easy access to beaches. The New Hanover Medical Center earned a Gold Performance Award for Heart Care and health care rates overall are considered below average.
Durham: Durham is known for low unemployment and easy access to nearly anything you could want. While the city has been described as feeling like a college town, it's also known to have reasonable diversity in terms of different age demographics. The average cost of living still falls below the national average and there's ample public transportation. If you don't want to take public transit, you also don't have to drive everywhere. It's known to be a very walkable city. There's plenty of arts and culture here as well, with the Durham Performing Arts Center regularly drawing in visitors across the nation, a historic downtown district offering a myriad of entertainment and dining options. Durham is ranked 12th of 100 counties in North Carolina in terms of quality and access to health care. There are sufficient senior and retirement living options as well as independent living apartments in close proximity to resources such as grocery stores.
Charlotte: Charlotte is another place that's recommended for retirement in North Carolina. In fact, the city is frequently mentioned as one of the best cities for seniors to retire in nationwide by respectable outlets such as Forbes. An above average water quality rating and plentiful options in terms of different senior living options are a big draw. So too are health cost that is below the national average, access to a variety of physicians and specialists through Novant Health and the Carolinas Medical Center, and access to Charlotte Douglas Airport. Attractions and recreation in Charlotte include museums, historical landmarks like the President James K Polk Site, countless restaurants, outdoor activities such as paddle boarding, golf, and parks.
Greensboro: Greensboro is yet another place to retire in North Carolina for a variety of reasons. It's a reasonably sized city, with a population that is neither tiny nor too large with a downtown that's lively with farmer's markets open year round, theaters, coffee shops, and dining. The city's central park offers regular outdoor fitness sessions suited for a wide variety of ages and fitness levels, and there's plenty of hiking and walking trails, as well as opportunities for golfing. The sales tax is under seven percent, lower than some cities in North Carolina, plus a nonprofit health care system.
Fayetteville: Fayetteville is one of the fastest growing cities in North Carolina, a sign that the economy is reasonably healthy. The city is known as mostly warm and welcoming, with a strong sense of history and duty–in part because it's home to a military sanctuary community. Housing costs fall well below average as are sales taxes. Boating, beaches, biking, cinemas, lakes, walking paths, and opportunities for activities such as golfing and fishing make it a well-rounded place to live. Cape Fear Valley specializes in conditions such as cancer and cardiovascular care, and there are options for affordable public transportation.
What's the downside the retiring in any of these places in North Carolina?
While the cities we mentioned above have ample opportunities in terms of recreation, access to health care, culture, outdoor space, and other desirable features, the main downside is the crime rates. Many of these cities rank at or above average when it comes to crime overall. The solution is to be selective where you live–while some centrally urban regions have higher crimes rates, many other regions within that city are considered safe.
To that end, let's quickly list the best and most safe places to live within each city we've mentioned. Each refers to a specific road and corresponding neighborhood.
The safest places to live in Winston-Salem include Reynolda, Robinhood, Mount Tabor, and Old Lexington.
The safest places to live in Raleigh include Glenwood, Six Forks, Oberlin, and Ridge.
The safest places to live in Wilmington are Arboretum, Market/ S Front, Seagate, and Bayshore.
The safest places to live in Durham are Garrett, N. Duke, and Blands.
The safest places to live in Charlotte include Sharon, Providence, Colony, and Queens Univerity of Charlotte.
The safest places to live in Greensboro are Irving Park, Broadview, and Staunton Drive/ Waycross.
The safest streets for Fayetteville include Longstreet, Falcon, King Road, and Cedar Creek.
If we had to recommend one place to retire in for North Carolina, where would it be?
While where you ultimately decide to retire depends both on personal needs and preferences, we can recommend the suburb of Davidson in Charlotte, North Carolina. Ranked as the safest suburb in the city and one of the safest places to live in North Carolina, it has access to plenty of attractions, ample ways to stay physically active, access to health care and to fresh food.
Second choices include the suburbs of Morrisville, Cary, Apex and Carrboro in Raleigh.
Overall, both Charlotte and Raleigh are the best cities to retire in North Carolina, so long as you find a safe suburb so you can enjoy what North Carolina has to offer seniors, to its fullest.