How to Find the Best Retirement Community
Moving into a retirement community is a big event. What you want in retirement housing is probably going to be very different from what you wanted earlier in life. We understand that there are so many options, and if you don't know anything about retirement communities, you might not know where to begin. We've compiled an A-Z guide with all the key points you need to know to help you find the best retirement community.
What Are Retirement Communities?
Retirement communities consist of self-contained homes. They have staff onsite 24 hours a day, and have a range of facilities – restaurants, cafes, lounges, gardens, gyms, hairdressers – it depends on the community, but there's usually plenty to do on-site. They are perfect for seniors who can take care of their own needs, but would like a little extra help, especially with activities like cleaning and cooking. If you want to have a built-in community but still maintain independence, this could be a great choice for you.
There is also the option of a CCRC (Continuing Care Retirement Community). Although you may not need extra help at this point in your life, as you age, you might need more support. A CCRC allows you to live independently, and then move into assisted living if you need to. This allows a resident to become part of a community and not have to leave if they need extra support. It also allows couples to stay together even if one eventually has more healthcare needs than the other.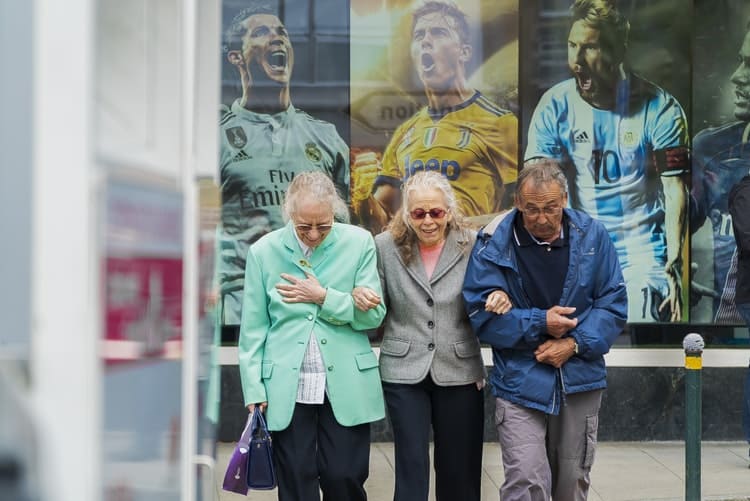 The prices of retirement communities varies – it's important to understand exactly how much you'll need to pay. There will be monthly fees as well as one-off entry costs, and extra fees depending on which community you choose. An advisor at the community you are considering should be able to help you understand the breakdown of costs.
Now, let's consider what questions you may need to ask and what to look out for when you're trying to decide on a retirement community.
A
Amenities
These can vary depending on which community you choose. There are usually dining facilities like cafes and restaurants, but you could also find hairdressers, parks and gardens, hairdressers, even dentists. This could be a huge deciding factor for you depending on what you will find most useful and convenient.
B
Bathing and hygiene
Some communities offer in-home care, including bathing. If this is something you require, it may be worth asking if this is an option.
Budget
It's a good idea to sit down and take a look at your current budget, to compare what the costs will be when you move into a retirement community. There will still be monthly costs to pay, and there could be an entrance fee, as well as the cost of the home itself. Take your time to go over all the details – are meals included in the price, or do you have to pay separately for them? What are the maintenance fees? If you have any questions, make sure to ask the staff at the retirement community you are considering – they should be more than happy to help.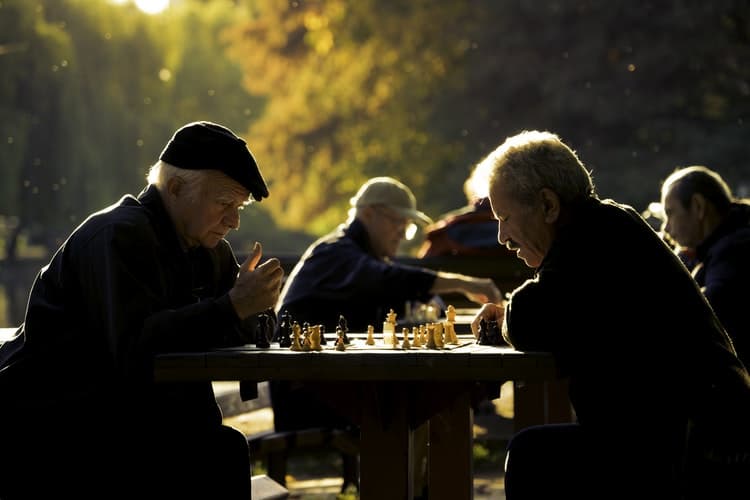 C
Cafeteria
It's worth checking out the cafeterias or restaurants, and not just to see the quality of the food. You may be able to get a good feel for the community if you check out the dining areas – this is a key place where residents congregate. What do you feel the atmosphere is like? Do people seem happy and chatty? Are the staff approachable?
Community
What is the community like? Do people tend to socialize a lot? Is it a very active community that gets involved in a lot of sports? It's so important to find like-minded people to enjoy your retirement with.
Contract
Make sure you go over the contract with a fine-toothed comb and don't feel pressured to sign before you are ready. What happens if you dislike it and want to leave – will you be tied into a long contract? Are you definitely aware of and able to pay all the necessary charges? If you're unsure, maybe contact a lawyer to check it over, or look at it with family and friends.
D
Details
Make sure you take into account all the things you will need from your new home. What are the laundry facilities like? These are the sorts of questions that you will need to answer before you move in.
E
Entrance fees
We mentioned this earlier, but entrance fees can vary hugely depending on which community you choose – they can range from $100,000 up to $1 million – so you can see why it's worth checking this before you go any further when looking at a particular community.
Eventualities
Nobody likes to think about the worst-case scenarios, but it is good to be prepared. What will happen to your home if you fall ill or pass away? It's worth checking out what arrangements can be made in these situations.
Exercise
It's so important to stay active as a senior. Many retirement homes have gyms or offer exercise classes. There may be outdoor activities such as golfing, or you may be able to get involved with walking or running with some of the other residents. Make sure to check if the retirement community you are considering offers activities that you like to do or would like to try – after all, retirement could be the perfect time to try something new!
F
Family and friends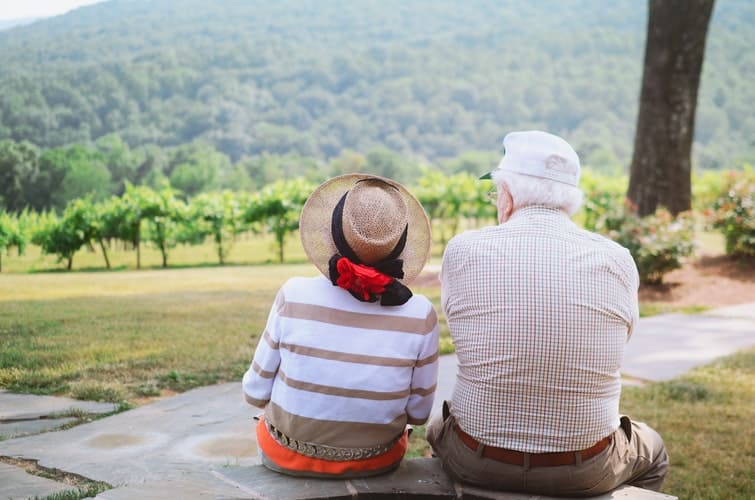 Another thing to consider is proximity to family and friends. Will you be able to visit them easily? Is there plenty of visitor parking so that they can come to you? Is the community family-oriented? This is something to consider, especially if you're got lots of grandkids running around!
Food
We briefly mentioned this earlier, but the quality of the food is going to be so important. Is there a variety of options? Is the food freshly prepared? What are the ingredients like? If you're a foodie, you're going to want to make sure you can eat exciting, varied meals – otherwise you'll get bored very quickly. Of course, if you are vegetarian or vegan or have special dietary requirements, this will be very important to you. Ask if you can see a menu, and if you're at all concerned, consider asking where the food comes from and how it is prepared.
H
Happiness
Another factor that is important but maybe a little more difficult to quantify is happiness. Do the residents seem cheerful? How about the staff? It is important that you spend your retirement in a place that makes you feel happy to be there.
Home
Of course, a big point to consider is your new home. Do you like the layout? Will it suit your needs? Will you need new furniture, or does it come fully furnished? Do you want a one-story or two-story home? Is it big enough for you? Make sure to take a good look around your potential new home and consider if it is fully accessible, especially if you have limited mobility.
I
Incontinence Care
This is another option that some retirement communities offer, with trained staff to discreetly help you with your needs. Make sure that you ask about it if this is something that you feel you need.
Independence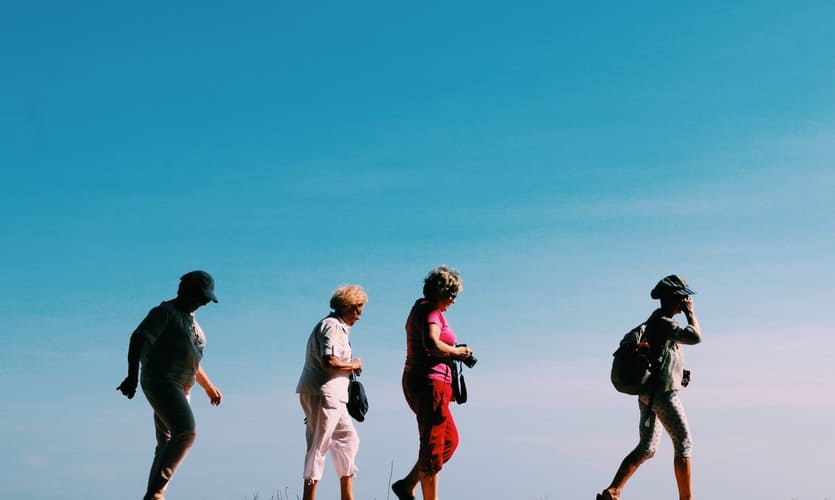 It may be very important to you that you maintain your independence. Some retirement communities offer more hands-on care than others – you may find it important that you are left to do your own thing.
L
LGBTQ
LGBTQ seniors may face additional challenges in their later years – approximately two-thirds of LGBTQ people over 65 do not have children, and up to, half live alone, which means they may not have the family support that they need. In which case, a supportive community is even more important. Some may be concerned about discrimination amongst their peers. There are LGBTQ retirement communities – this may be something worth looking into.
Lifestyle
What kind of lifestyle do you live now, and what kind of lifestyle would you like for your retirement? Are you very sporty and active? Do you want to experience lots of new things? Or would you rather just relax in your home and do things at your own speed? Each community offers slightly different things, so it's worth making sure you will get to do what you want in your retirement years.
Local area
What is in the surrounding area? This is going to be a big part of your decision making. If you don't need to be near loved ones, then you can go anywhere in the country – how will you decide where to live? (If this applies to you, check out our guide to the Best States for Military Retirees – you might find it helpful!)
M
Maintenance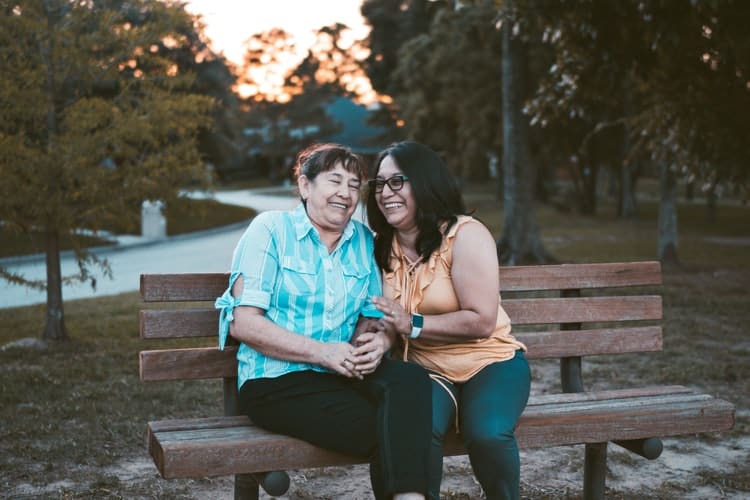 How much help will you get maintaining your home? Will you have a garden, and if so, will you get help taking care of it? Do you need housekeeping support? You might want to take care of everything yourself, or you may find you want somebody to do these tasks for you so that you can enjoy your free time. Either way, there should be a community that offers what you need.
Medical care
Do you have access to doctors? What is dental care like? In a healthcare emergency, what type of care would you receive, and who would contact your loved ones? It's worth asking these questions before you commit to signing a contract, especially if you have specific healthcare needs.
Medication
Some retirement communities offer medication management, which you may find helpful.
Meal planning
Some retirement communities offer monthly meal plans. These can vary – you could have a fixed meal plan, where the meals are pre-determined, or a voucher/credit system, where you have a certain amount of credits to choose what you would like to eat. See if the meal plan system suits you.
N
Neighbourhood design
Do you like the look of the neighborhoods? Are you in close proximity to your neighbors, and if so, does this appeal to you? Is it important for you to be near a park, or would you rather be closer to facilities like restaurants? Do the neighborhoods look clean and well-maintained?
Niche retirement communities
Some retirement communities are designed to appeal to a specific group of people. For example, you might want to live in a university-based community if you have a love of knowledge. You might want to live amongst creative people or artists, or veterans, or fans of music … you might be surprised at the options available to you. If you have a specific interest, make sure to check if there is a retirement community that will suit you-you could make some new friends and find a whole new set of opportunities for collaboration with interesting, like-minded people.
O
Opportunities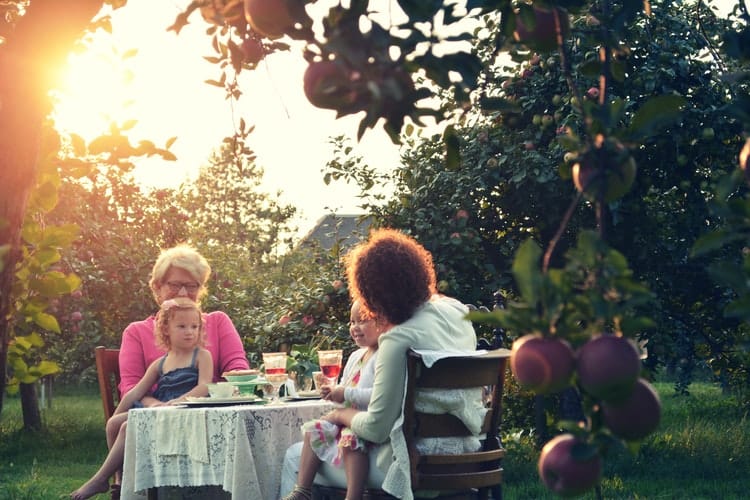 Would you like to get involved in your community? There might be a residents committee, for example. Or perhaps you would like to organize a club or activity later, once you're settled in. Check to see all the ways you can get involved when you have a look around.
P
Pets
Perhaps you've already got a pet, or maybe you are considering getting one in the future. Some retirement communities allow pets and others don't. This is a key point to check out – you'll need to make sure your community is welcoming to your furry friend (if this applies to you).
Politics
What is the political climate in your community? You may find that there is a wide range of political opinions, and you might enjoy meeting people with all sorts of different backgrounds and ideas. Or, you may prefer to be with people who are on the same page as you when it comes to politics.
Privacy
How much privacy will you have? If you like to take some time out on your own, this could be an important factor for you. You may want a private garden, for example.
R
Recreation
What activities can your community offer you? Maybe you want to take up a new hobby, for example, getting into arts or crafts. Maybe you want to join a book club or to take up yoga or running. Perhaps you want to meet new people in the evenings, in which case, a community that offers parties might be worth checking out. Now is the perfect time to try new things – make sure you find a community that offers plenty of opportunities for you.
Residents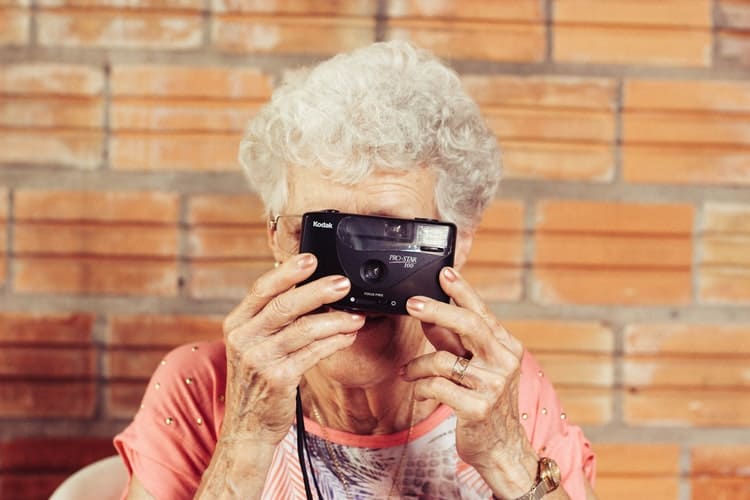 When you're checking out a retirement community, see if you can talk to some residents. Do they enjoy it there? Are there things they wish could be different? Are they friendly? Do the staff treat them well? They may be willing to help you out by answering a few questions. Another thing to consider is the number of residents – you may prefer a smaller community where everybody knows each other or a larger space with more facilities.
Rules
Make sure you check the rules before you sign that contract! For example, are you allowed to tend your own garden? If you love gardening, this could be a make-or-break deal for you. Are you allowed pets? Are you allowed to have a grill? Make sure you've checked the rulebook in case something small catches you out later.
S
Security/safety
You want to feel completely safe in your new home. It's worth checking what security measures are in place – for example, security guards or CCTV. Also, does your home come with a medical alert system? This might be helpful for you in case the worst happens and you fall or become sick.
Smoking
Is smoking allowed in your community, and if so, are there communal smoking areas?
Staff
Again, this is a huge factor. You want to make sure that they are kind, friendly, and approachable. The staff can make a huge difference to the overall quality of life for residents – see if you can chat with a few of them when you're visiting.
Support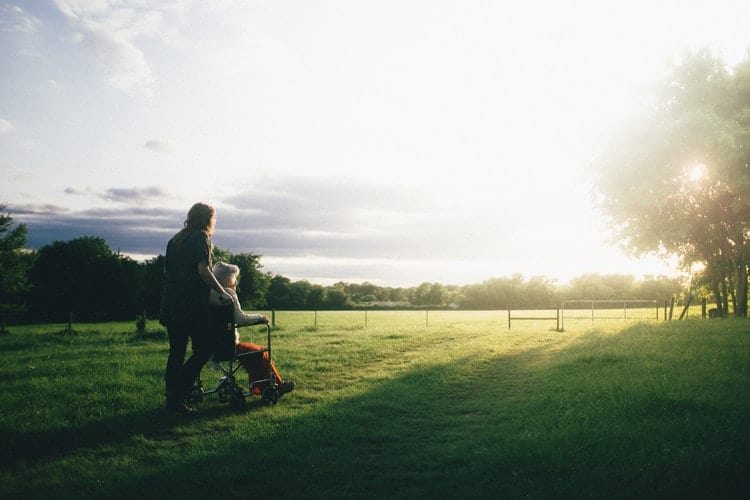 What if you need a helping hand with something, or if you have a problem? How easy is it to find a member of staff to help you?
T
Take a tour
Or even a few tours if you're able to. You may find that just one tour isn't enough to fully absorb what you're seeing and to take in all the details. Book yourself in for a look around, and bring loved ones if you can to help you to decide. Make sure you check out everything that is available to you.
Therapy
Some retirement communities offer access to therapy or counseling if this is something you feel that you need.
Training
Are the staff fully up to date with their qualifications? Do they receive ongoing training?
Transition
If it's time to move onto the assisted living, the process should be as smooth as possible. Make sure to check out how this transition is managed in your community.
U
Upkeep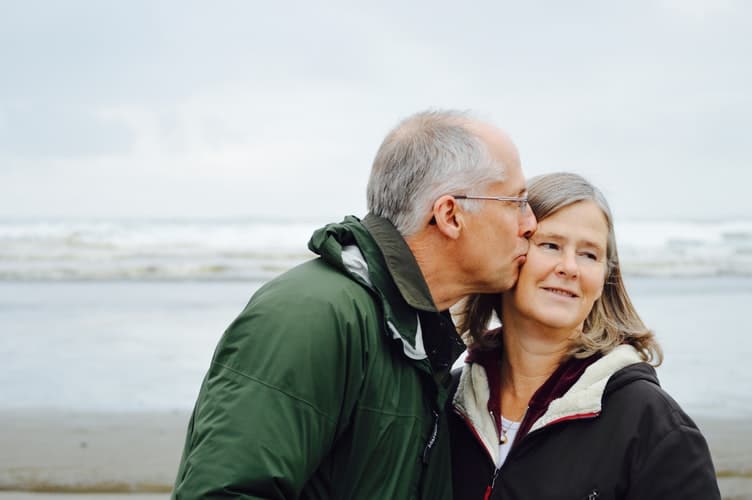 How often are the communal areas cleaned? Are they kept up to date? They should be clean, tidy and pleasant to be in.
Utilities
Which utilities are covered in your monthly fees, and which do you have to pay for yourself? You may have to arrange your own Wi-Fi or example.
V
Vehicles
Is there room for your vehicle? It's especially important to check this out if you have more than one car or a larger vehicle.
W
Weather
One last point to consider is the climate. Perhaps you love the sun and would enjoy access to beautiful beaches, in which case Florida could be a great option, as it has many retirement communities to choose from. You might prefer the cooler weather, or maybe you enjoy seeing the changing of the seasons. Wherever you choose, there should be a retirement community that suits you.
To sum up…
We hope that you feel prepared for when you start to look for and visit retirement communities. Remember, don't feel you need to rush into a decision right away – make sure the community you choose for yourself (or for a loved one) is the right fit. It may take some time to settle into life in a retirement community, so go easy on yourself – and enjoy your retirement!
Further read: