Latest posts by Chidi-Blessing Mills
(see all)
If your dad is nearing his retirement age, you're probably thinking, what is the best retirement gifts for dad? That's expected!
Our natural tendency is to offer gifts to someone we love. It doesn't have to be a physical or material gift.
We just want a way to show our love.  So, we wonder what gift will make meaning to them. The same way the best retirement gifts for dad are things that make meaning to him. Things will make his heart tick!
What he will value not just as a person but this that makes meaning to his phase of life. Retirement life can be very emotional to dad. He could be struggling with transitioning into a more passive life from the active lifestyle he has lived all his life.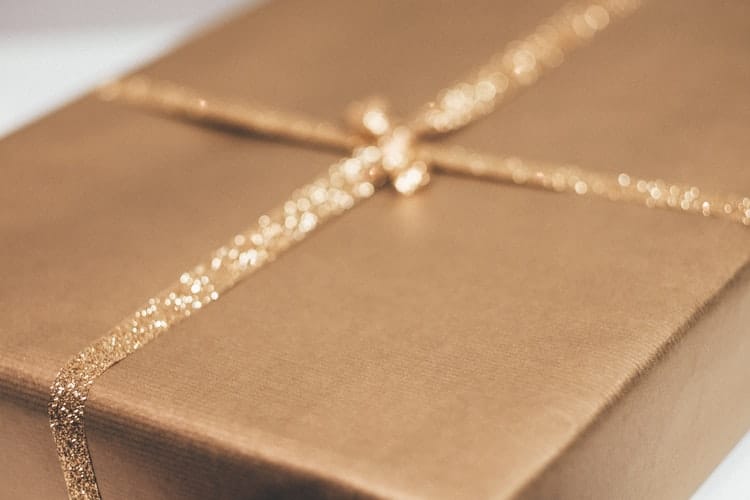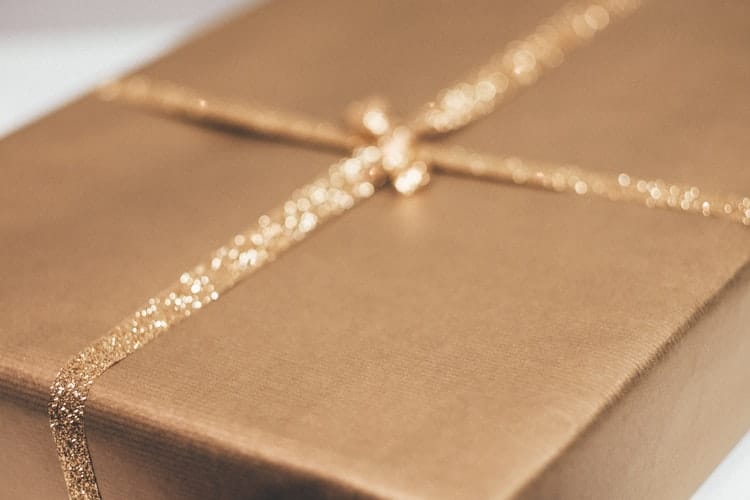 So, since your dad worked tirelessly day and night to provide all your needs. You want a meaningful way to say a big thank to him. Something that he'll value. Yes, you want to ensure you get something that'll reveal how much you appreciated all he did for you.
If you're stuck and wondering the best retirement gift for dad, these tips can help. Bear in mind, that what will make a lasting impression doesn't have to be physical gifts. It can be showing him emotional support. As he struggles with the loneliness that comes with switching into a more passive lifestyle, he needs someone to reassure him. Be there for him!
He needs things to fully engage him to continue to find meaning in life. You want to assure him that retiring from active work doesn't make him redundant. So, help him to make more connections with his hobbies. Show him you still value him and want to do all in your power to ensure his happiness.
If you have struggled to come up with a really nice retirement gift ideas for dad, this article will make it easy for you. Ready to get started, don't go away! Let's discuss these tips and give you some recommendations. So,
What are the best Retirement Gifts ideas for Dad?
Let's find out:
1. Help dad to fulfill his lifelong travel dream
Does your dad have a longstanding dream to travel but was never able to fulfill such a dream? If so, help him bring that dream come alive. As a retiree, he won't have any more work reason to postpone it further. So, give him a little push and help him satisfy his cravings.
The following travel-related retirement gift ideas can make your dad travel dream come true. And he'll remain ever grateful.
Purchase him a travel ticket
Buy him an air ticket to travel to a place he has long wanted to visit. With the ticket in his hands, you're giving him an extra push to get up and do it. He will find it difficult to make further excuses. Plan with mum and pick a suitable date. Ask her to help you get all the essential information you need to book a flight.
You can browse online to find the best offer. If you are short of time, use websites like Onetravelto find the best flight deals. The website helps you to see an instant comparison of airfares of different airlines and saves you a lot of time and hassle.
Give him Air Miles and let him choose a travel destination
Air miles would make a perfect retirement gift for your dad, if you know he wants to explore the world but you aren't sure where. Websites like Skyhour make it easy for you to gift air miles to loved ones.
Your dad will redeem the gift and use it to book a preferred airline to his favorite destination. Air mile gives him the flexibility of choosing a preferred airline from over three hundred and fifty airlines.
Help him Plan his Retirement trips
Another thing you can do is help your dad plan his retirement with any of the following travel-based gifts:
 World Travel Map Pin Board
Give him a world travel map pin board to help him plan future vacations and keep track of all his destinations with a pin. It's a handmade classy travel planning tool, your dad will surely love.
Your dad will love the journey companion travel wallet if he has already made plans for his first retirement trip. Also, include a pen, so he can use both to keep track of his daily adventures.
If your dad is one of those retirees who take delight in discovering new destinations, he'll love the Moleskine travel planner. It is a high-quality travel planner that will help him organize all his trip ideas.
A travel guide book would make the best retirement gift for dad if he is one of those who are curious to discover and explore new places. Travel book will provide him with all the necessary information about his travel like the destination history and news, map, transportation, accommodation, landmarks and more. It offers him a handy informative book for a spectacular travel experience.
Give your dad the lovely taste of beer anywhere he goes with a beer growler. Your retired dad will be thankful. It doesn't matter where he is, hiking, on a visit to a park, fishing or angling, the beer growler let him have a cold drink anytime and anywhere. Besides, you can make it a bit more personal by engraving his initials on it. Good quality growlers and tumblers will make a fantastic retirement gift for your dad if he loves the outdoors.
Organize a Family vacation
Another way to help your dad fulfill his travel dream is to arrange for the whole family to go on vacation. By the time your dad reaches retirement age, you and your probably grown and living independent lives. Perhaps your dad and mum miss those early years you're together with them. If this is the case, you can plan a family vacation.
Your dad will surely value the opportunity to have such quality time with you again. You don't have to book a flight for the whole family to travel to a different destination. You can arrange for the family to get together in the house where you had fond childhood memories.
Travel Camera or other travel Items
Your dad probably already made his travel plans and booked his flight. Yet, you can still give him a good travel-related gift for his retirement. If this is the case, buy him a new photo or video camera. This will help him keep track of his world tours and record his memories.
With the variety of options on the market, it can be difficult to narrow down options. If you are wondering what would be the best option, try the  Nikon 5300, it is what your dad needs to get started in the world of photography. You can equally gift him a security camera or a WiFi thermostat for his vacation home.
2. Move His sentiments with these sentimental Gift Ideas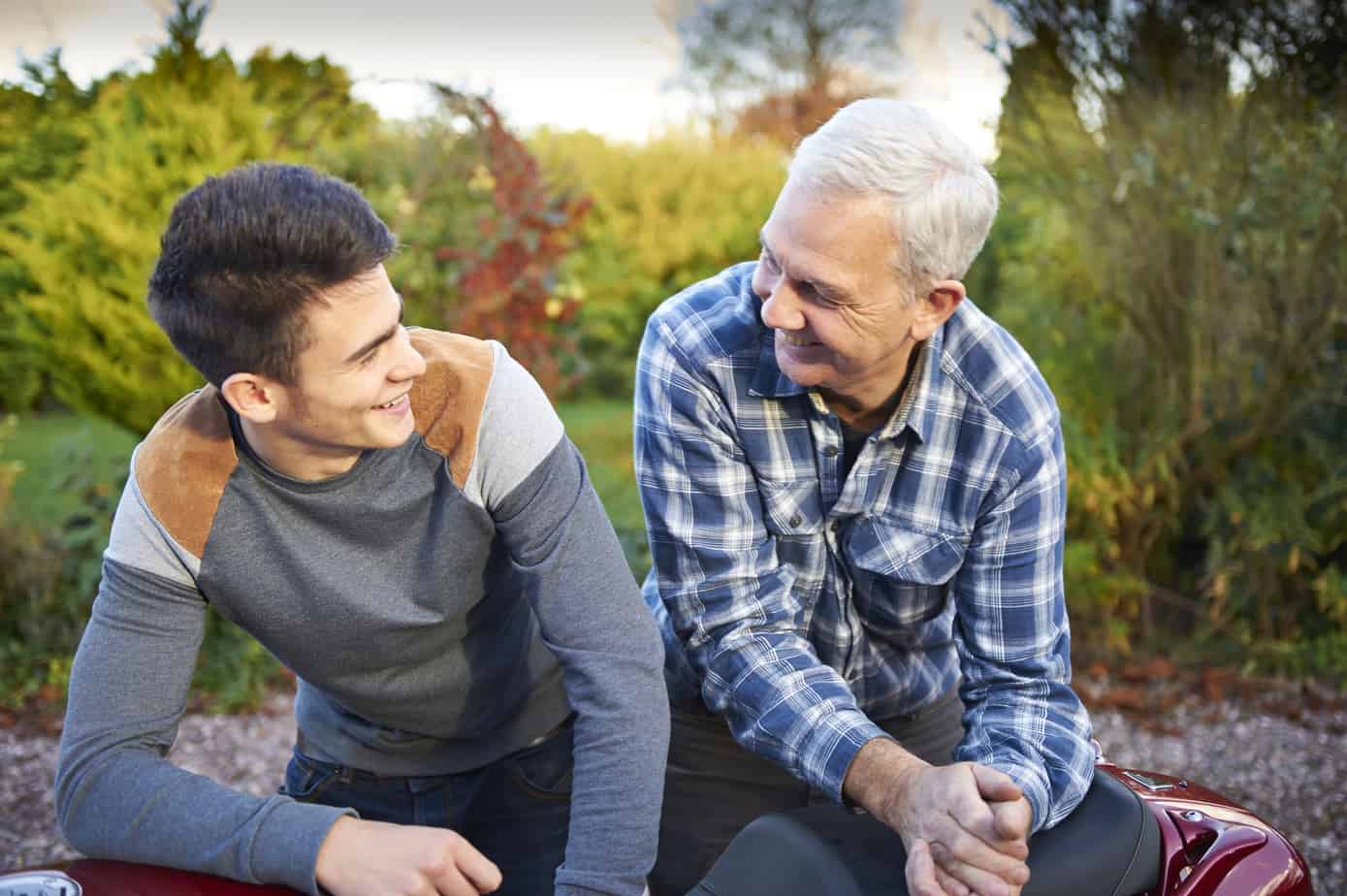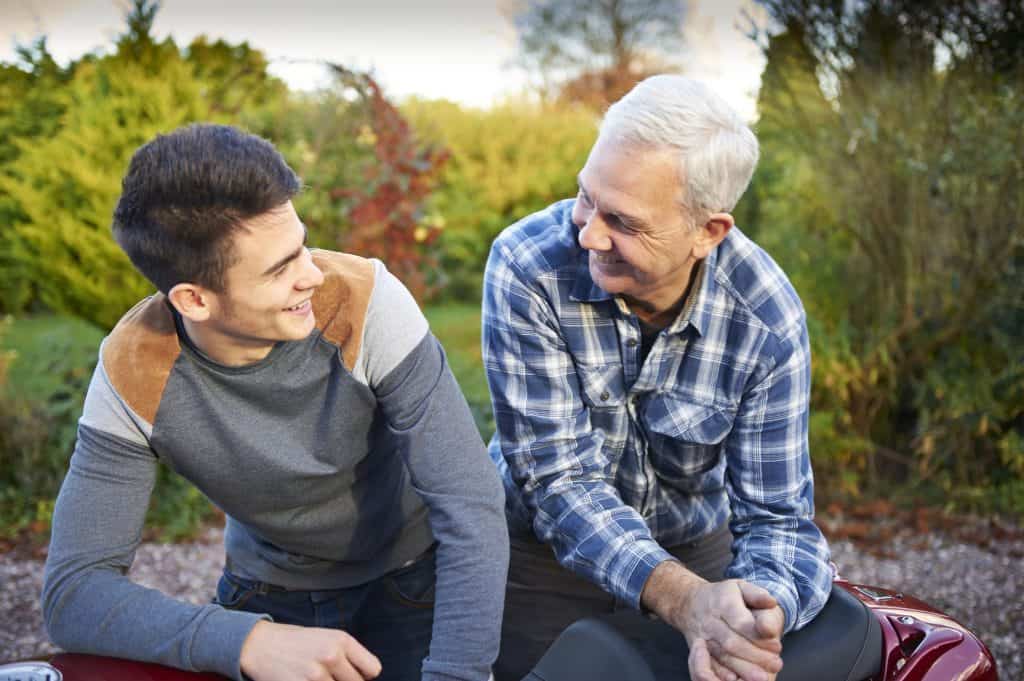 Your dad may feel emotional about reaching the retirement age. So, finding him a gift with sentimental value may be a good way to help him deal with his present reality. Your dad has worked tirelessly for more than 30 years to look after the family.
You can gather all those memories of his achievements and compile them in a scrapbook. Your mum can help you get all those messy early photographs. Gather all of them and organize them neatly in a special scrapbook just for him. Your dad will absolutely love it. So, give him a dramatic scrapbook with any of these premium vintage scrapbooks.
3. Give Him A gift of His Favorite Drinks
Give Him Whiskey or his favorite drinks
One standard retirement gift you can give your dad is a bottle of whiskey. However, with the varieties of whiskey brands available in the market, it may be a little tricky to find a suitable bottle for your dad. Besides, your budget will also determine what bottle you can afford.
However, one of the best brands of whiskey that is well received by nearly every whiskey lover anywhere in the world is the Macallan. A few bottles of Macallan bottles you can give your dad for his retirement based on your budget are:
The Macallan 12-Year-Old if you are on a very low budget. You'll usually get this around 50 dollars
The Macallan 18-Year-Old if you have a bit more to spare. You would normally get this around 250 dollars.
If you have a little more to spare, go for the Macallan 1994. The cost of this is around a thousand dollars.
The  Macallan 1946, which is the best Macallan among all the categories is very expensive and only reserved for the privileged few. By all means, go for it if you have the means. Your whiskey-loving retiring dad will ever remain grateful.
Similar to whiskey, if your dad swears by other types of drinks, you can gift him a classic bottle of his favorite drink. For more alcoholic gift ideas to gift your retiring dad do the following:
Personalize the bottle with a bottle engraving service
If you can spare between thirty dollars to a hundred dollars, you can personalize the whiskey, vodka, champagne or any other bottle of alcoholic drinks.  Once you have chosen the bottle you want, you can write dad a personal retirement message with a  bottle-engraving service like this.
Buy him a Whiskey Decanter Set
Decanter set is an attractive and practical retirement gift that your dad will love. Decanters are fashionable highlights of any good bar. They keep alcohol fresher than a standard alcoholic drink with a cap or cork. The graceful retiree dad will be thankful for having something to showcase his favorite drink.
You can also personalize the set with his initials or name.  He'll also have four similar astounding glasses with his name engraved. You can gift this fantastic decanter set to your veteran retiree dad. It is also suitable for gifting your dad if he is a law enforcement agent a physician or a lawyer.  Your retiring dad finds this decanter set alluring.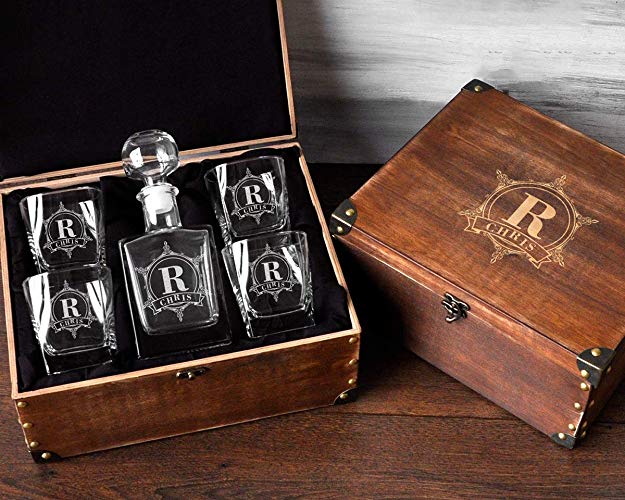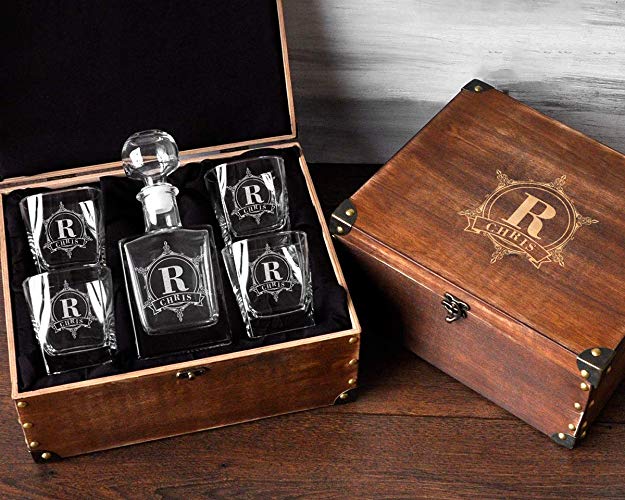 The whiskey box set will make a good retirement gift for dad if he loves whiskey on the rocks but finds its unsuitable when the flavor is affected by the melted ice. This whiskey stone set comes in a case in a beautiful custom-made box with two monochrome glass cups, a nine-piece whiskey stone set, and a pair of tongs.
You just put the whiskey stones in your freezers and your retiree dad can use the included prong to lift as many as want into his drinking glasses. While these also keep his drinks cold like ice, it doesn't melt or change the taste of the drink as it is made of rock.
With his name on the whiskey stones and his initials on the glasses, you have to give your dad a bragging right before his friends. Not only that he has his favorite drinks as cold as he wants them anytime, but he also doesn't have to deal with the bland taste of whiskey with watered-down flavor.
Give him a combined set of Whiskey and Cigar
Another drink related gift you can give to your retired dad is the whiskey and cigar set. This combo makes a fantastic retirement gift for dad especially if he is a whiskey and cigar lover. Try refined whiskey and cigar set personalized with his retirement year. The set will always remind him of the year he retired from active service.
Another fantastic retirement gift for a dad who is a whiskey lover is a custom-made bar sign for the wall. This nice looking personalized wooden sign has inspired the logo of Jack Daniel. You can make the sign a bit more personal by inscribing his name, date of retirement and location.
Your dad will love to have this unique gift in his bar space or lounge. The sign will create a feeling in your dad of having a world-famous and special drinking place right in his house. He'll be proud to show off his fine décor to his friend when they visit and make them want to get one for their home.
It is a great achievement for your dad to reach the retirement age.  Having been in active service for more than sixty years of his life, your dad worked hard to create his career. During this time, he gave you and you're and the rest of your family hope and equally created life for himself.
As a retiree, he can now rest from all those years of toiling and hard labor to enjoy more quality time with his dear ones.  If your retiring dad loves beer and touring and visiting the shooting range, he'd appreciate the manly beer gift set.
This set contains a nice looking bullet bottle opener with two-pint glasses after cracking them open with the cool bullet bottle opener.  Besides, he'll be proud of his custom ammo can which he can use as a storage for his camping gear if he loves traveling and visiting the shooting range.
It's particularly suitable for a dad that is retired from the army or any law enforcement agency.
Another fantastic drink-related best retirement gift for dad is a home Beer brewing kit. Most retirees love home brewing. You can be a source of inspiration to your dad by offering him a  Home Beer Brewing Kit.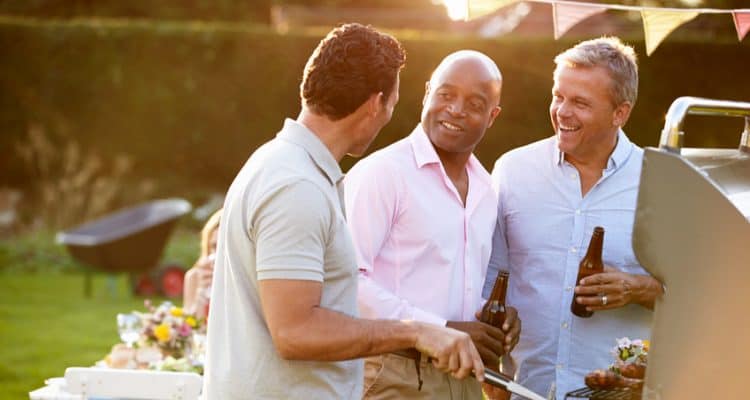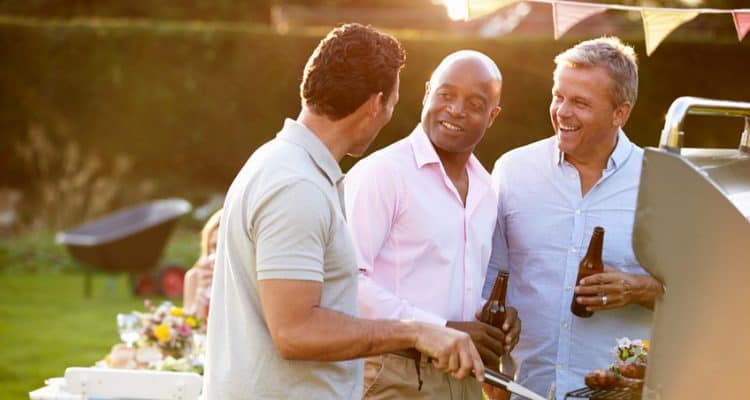 If your dad is a beer lover who loves local brews, he'll appreciate this local beer brewing set. It is made up of a big American beer cap map, two tailored cocktail glasses, and a matching custom-made growler. This set comes with all the things your dad needs as a beer fan. You can customize the glasses and growler with your dad's name to make it a bit more personal.
A multi-purpose gift like this one commonly cherished by retirees and is sure to make the best gift for your dad who is a beer lover. Your dad can either take the grower to the local brew to fill it or empty a few bootless of his favorite drink into the grower to enjoy with his friends using the pint glasses.
Ultimate beer Tasting Set
You retiring father has been drinking beer all his life. Although he knows different kinds of beer including why types of glasses you need to drink them. If he has a few drinking glasses but not specially made glasses suitable for his favorite beer drinks, he will love the ultimate beer tasting set. It is made up of four of the most widely used beer glasses to help him properly savor his choice of stout beers, IPA beers, craft-brewed beers and pilsners in their proper glasses.
This personalized beer mug is an average beer mug for your refined dad who loves good quality beer instead of those that you purchase from the tap.
The lovely mug comes with a genuine 22k gold plating around the lip. It also has two lines you can customize with four different types of font. Your retired dad will love this as a gift because it is a fantastic glassware that will make feel classy.
The mug will make an excellent addition to the glassware of any retired man.  Besides, its unique beauty, you can make it a bit more special and personal by engraving it with his names, initials, and words like "Beer Aficionado" or a gift for the "Best Dad, or any related clever words.
Personalized Vintage Wine Glass
If your dad is a wine enthusiast, a personalized wine glass will make a fantastic retirement gift for him.  It is particularly suitable for men who have a good sense of humor. You can personalize it with words like, "Vintage Aged to Perfection" and his name with his retirement age engraved on it.   It's a large-sized wine glass which he'll appreciate as a good retirement gift. It is large enough to take 750 ml of drink. You may want to add to it your dad's favorite bottle of drink.
The globe decanter set is a good retirement gift for dad. It makes a unique and exclusive gift whether he loves to travel or not. Your dad will always live to cherish the globe decanter set especially the awe-inspiring, remarkable and delicate nature of the brown-colored ship it contains.
Besides, this drinking glass is spectacular and make a unique glassware addition for any home bar, lounge, or kitchen. You retired dad will the glass as one of his best for entertaining his friends or sharing drinks with his spouse. Such types of glassware are not only practical, but they are also equally beautiful decorative pieces and serve as good communication pieces.
Personalized Wine Decanter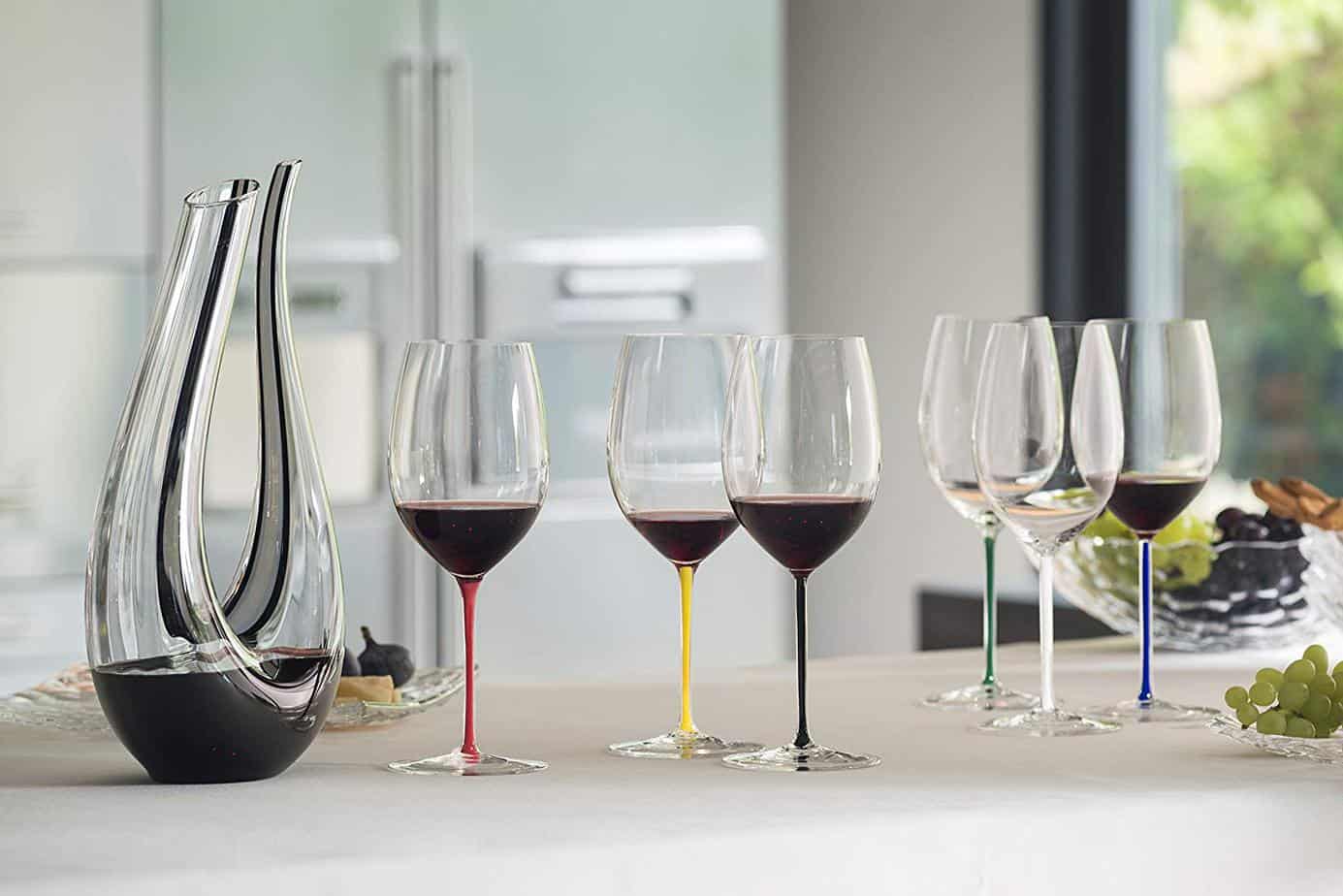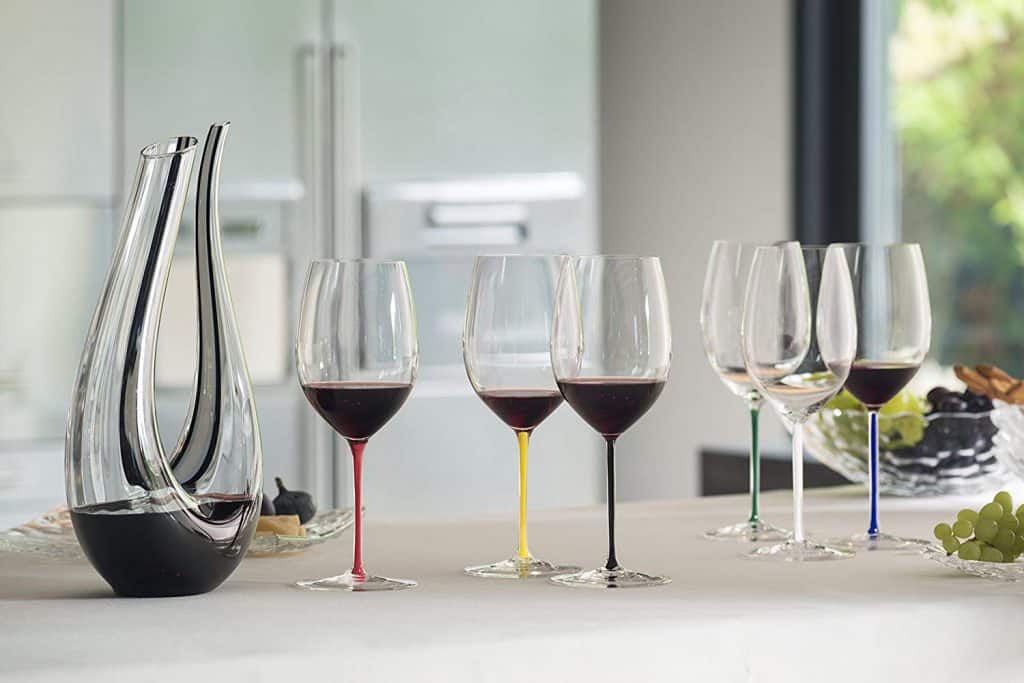 If your dad loves drinking wine, you can give him a personalized wine decanter, as a retirement gift.  With this gift, your dad will enjoy fresh wine flavors and scents of his popular red wines. Every glass of wine he discharges out of the decanter provides him with a completely new experience.
Besides, it is also a good custom-made piece of glassware. You can engrave your dad's name and initial on the decanter to make it unique and more personal. Whiskey or wine decanters are fantastic retirement gifts for dad. They are both beautiful, useful and practical pieces in any retiree's dad's home.
Revolving Liquor Dispenser
If your retired dad loves entertainment, liquor and wants to create a home bar, consider offering him a revolving liquor dispenser. It can as well make a nice-looking drinking accessory besides its suitability for a home bar.
This revolving liquor dispenser can accommodate three bottles of liquor at the same time. It spins round to make dispensing easy.   With this excellent piece, your retiring dad will invite his friends for cocktails. The dispenser will keep his guests entertained with ease. It makes a perfect entertainment accessory at parties and equally works as a decorative and useful accessory.
4. Give him his favorite hobby-related gifts
Just like your retiring dad photographing needs, one of the best retirement gifts for dad is gifting him with hobby-related things to give him a quality retirement time. This is necessary because his retirement life is another milestone in his life as a dad. He spent the first milestone of his life working hard to care for the family.
Now he's retiring from active work-life he needs things to keep him properly engaged. Helping him to focus more on his favorite hobbies or discover new hobbies will work to his credit and give him a sense of purpose. It will equally prevent the boredom and loneliness associated with retirements.
Having said this, the next thing you need to consider is suitable hobbies for your dad. This will depend on your dad's personal preferences and other factors. However, to make the brainstorming easier, we have provided you in this part of the article several hobby-related retirement gifts you can give to your dad.
The hobby re-lasted retirement gifts for dad can fall under any of the following categories. Depending on your dad's personality, choose a gift that belongs to a category or categories that might interest him.
Photography
Angling/Fishing
Gardening & DIY
Playing Golf
Painting
Reading
Writing
Bird Watching
Besides acting as a good travel gift for your retiring dad, a camera and other accessories that will inspire him to take photography as a hobby are good retirement gift ideas.  Historically, retiree dads want to act like a professional photographer at family-related events. Helping your dad to go down this route would give him a good sense of purpose and focus.
Whether he wants to use the camera for his retirement vacations or to help him record and save more memories, your retiree dad will appreciate a camera as a gift. So, help him get started with his new hobby by gifting with a good quality digital camera like the Nikon Coolpix A100. It is a good camera that will help him keep quality memories of travels, family events, and his good time with friends.
The digital camera comes with 20.1 megapixels, 5 times zoom feature and High Definition video. Besides being a good quality camera, it is one of the easiest-to-use cameras for the beginning photographic artist. You can equally help him develop his photography skills by paying for his photography classes, purchasing him a photo album, or buy him a photographer's handbook with tips on how to become a good photographer.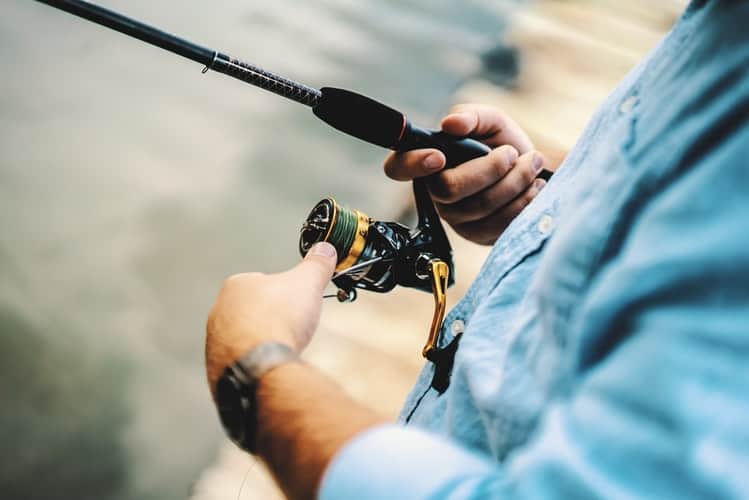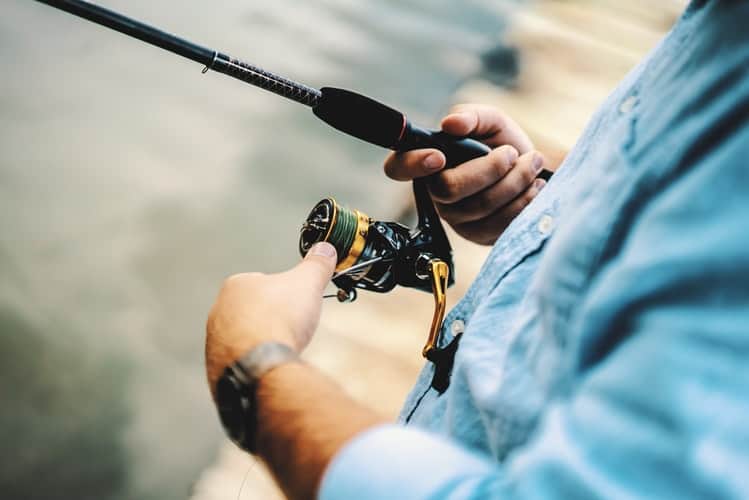 Another hobby-related gifts for dad is a fishing and angling equipment. If your dad is the outdoors type especially if he like fishing the following gifts works as best retirement gifts for dad:
Angler Swiss Army knife is a good retirement gift if your dad has a spot reserved by the lakeside for years to come. Your dad will cherish it as a special and practical gift.
Similarly, if your dad is one of those retirees who love it outdoors fishing, getting him a good fishing rod may be a good retirement gift idea. For instance, you can get him this Shakespeare Ugly Stik GX2™ combo for fishing.
You can equally get him other types of a fishing rod. Your dad who is a fishing fan would love this Casting Combo with its mixture of updated design of Ugly Stik and the Shakespeare bland fishing reel that comes with amazing sensitivity and reel power.
The retired man in your life will love showing off his fancy new rod to all of his fishing buddies. You can pair this rod with a box of new hooks or a tackle set to make it a great gift for him. Your retiree will want to go fishing all the time with this great new rod and bring home a lot of prize catches.
Best hobby-related retirement gifts for dad: Gardening tools
Retiree dads love to spend time outdoors or have things to fiddle around the house. A retirement gift that makes his gardening easier would be highly appreciated.  Your dad may already have many sets of gardening tools. While this is true, you're sure to find a gardening tool he lacks. Try to figure out what tools will make a great addition into his gardening tool-set.
Tool organizer by Bucket boss
One example of a good gardening retirement gift for dad is the tool organizer by Bucket boss. It can accommodate a regular 5-gallon bucket and will help your dad to organize his gardening tools to prevent loss.
Besides, with this tool, he can carry his gardening gears as a unit instead of struggling with many pieces of gardening equipment. This helps him to prevent back or waist injury.
You can equally get this gardening tool kit for your dad to make his gardening hobby more relaxing, exciting and fulfilling.  It comes with all the tools he needs for a perfect garden.
Golf-related gifts for golf enthusiastic dad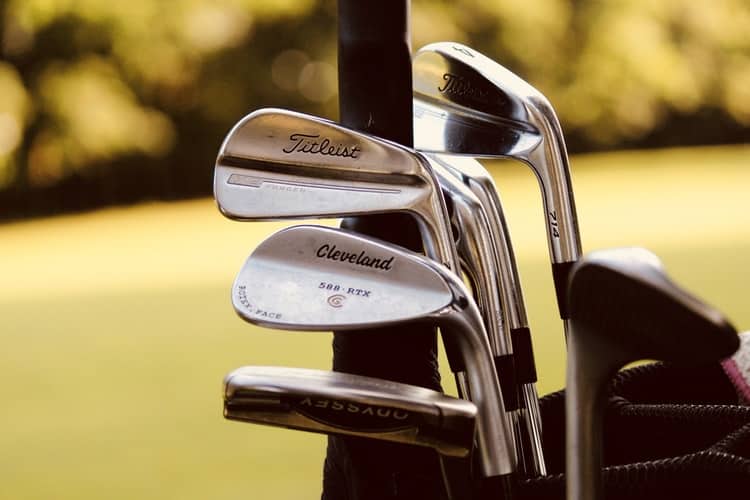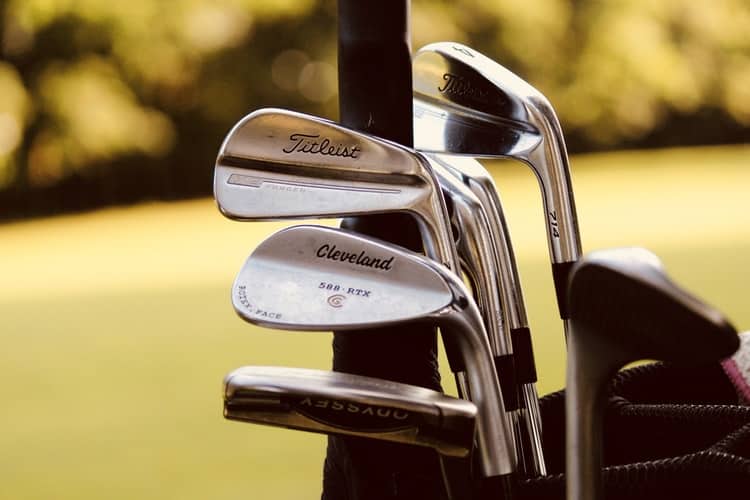 Consider offering your retiring dad a golf-related gift only if he loves playing golf.  For a dad who's a golf fan, any of the items below make a good retirement gift for dad.
Get him a Custom-made golf ball and make it more personal by writing a message on it or engrave his initials or name. Don't be afraid to be creative with different color choice. Your dad will appreciate this gift and push towards his hobby from you.
Personalized stainless steel flask set
Purchase him a nice set of stainless steel flask and write his initials on it. Aside from purchasing a single flask, you can purchase him a set of stainless steel flask and engrave the names of all his gulf fan on it. The flask set will come handy and will make him appreciate you more each tea time.
You an equally gift him with this flask set which comes with a lid which keeps the necessary golfing gears in position. It includes the golfing gears like two golf ball markers, four tees, and gear for repairing divot repair. Equipped with this gear, your dad will make his golfing hobby a lot more delight. It is suitable for both a veteran golfer and an amateur golfer.
Golf course and scorecard holder
You can also get him a golf scorecard holder made with genuine leather material. Alternatively, help him to improve his golfing skills by paying for his favorite golf lesson.
Golfing and grilling is a popular hobby for retired men. Gift your dad a gift set that combines his two favorite hobbies. It is enclosed in a small golf bag and contains five standard putters. These include:
Brush for the grill and multiple tool scraper
Pairs of tongs
Golf spatula
A Good brush for basting and;
Turning fork.
Your dad will adore this unique grill-golf combo that illustrates his gold hobby and at the same time showcasing him as a great grill set.
When he returns from 18 holes with his friends, he can use his lovely grill set to cook his favorite steak and burgers to serve his fans. This is a themed gift set that'll make a lasting impression in your dad's life and mind.  Themed gifts are commonly one of the best retirement gifts for dad, granddad, or your boss.
If you have a creative dad who loves to draw, you can inspire painting creativity in him by offering him painting-related gifts.  You can either help him pay for a painting lesson or let him choose from the widely utilized deluxe starter kit.
The painting kit includes an easel and easily transportable legs. This makes it easier for him to paint on multiple locations. He also has lots of different painting brushes and virus types of paint and first-class canvas panels.
Deluxe Painting Starter Kit- Art Set
Alternatively, you can get him this Deluxe Painting Starter Kit- Art Set to inspire his creativity further and boost his artistic skill.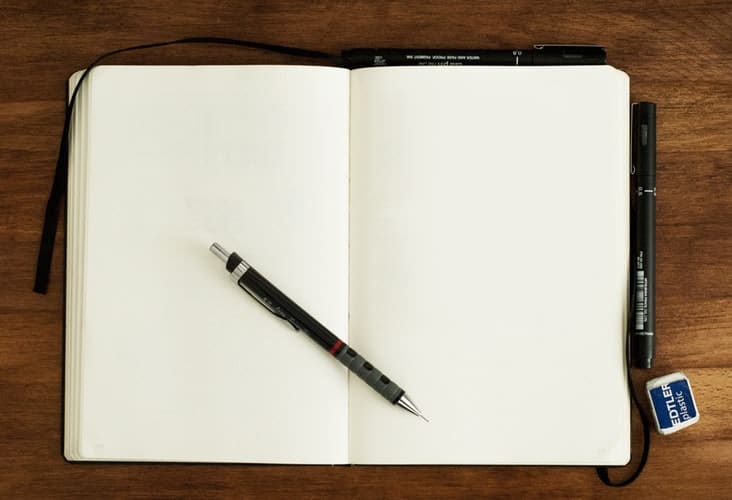 For a dad who is a writing enthusiast, consider gifting him with a journal. It will also make a good retirement gift for a dad who loves to write down his daily thoughts in a journal. The type of journal you can gift a retiring dad varies widely.
For instance, you have a five-year memory book that only allows a couple of lines each day.  It acts more like a personal diary. Your dad will use it to put down his daily thoughts and activities.
If he's aspiring to be a writer, you can get him a blank notebook or a journal that has sufficient writing space. This can direct his attention to a new type of hobby especially with the wealth of experience a retiree dad has to share to help the younger ones.
So, if your ad loves writing during his spare time, consider it a good idea to foster this love by offering him such gifts.
Gifting your dad with a Book of Me DIY Memoir would be invaluable not only for your dad but for the entire family. With a record of his memories on the memory, the whole family has something relinquish in for many years to come.
Just like a writing-related retirement gift for dad, you can equally gift your dad with an e-reader. The possibility that your dad bought an e-reader is low. Therefore, with an e-reader, you're giving him access to a whole library of resources and helping him to become more technologically savvy.
With multiple e-readers available, you should give him the best. The best and most popular e-reader currently is the Amazon Kindle. You can get him an Amazon Kindle device and allow him to choose the books he wants to read himself.
You can get him the basic Kindle. This comes with only basic features with add-ons. Alternatively, you can get the premium Oasis version which comes with an extensive seven-inch screen and high-resolution images and it's waterproof. Despite the cost of the premium version, your dad will appreciate the large screen size and the waterproof feature.
Another popular hobby for retired dads is bird watching.  If you spot your dad enjoy watching birds, encourage him further by giving a pair of binoculars. You never know, you may be helping him to take his hobby a bit towards the direction of becoming an ornithologist. A good pair of binoculars we especially like for aspiring bird-watchers is the Wingspan Optics Spectator.
It features a strong 8 by 32 magnifying power, a coating that makes it fog proof, no-slip handle and an extensive field view. It works well both for bird watching and other outdoor activities. Aside from these features, it is affordable and cost-effective.
Alternatively, you can get him this pair of binoculars to help him make the most of his hiking, hunting or bird watching experience.
Insulated Tumblers for his outdoor exploration
Whether he is hiking, fishing, golfing, driving, or sailing, an insulated tumbler is a good ware to keep his water, coffee, and alcohol in their best condition.
This good stainless steel insulated tumbler comes with a two-walled structure and offers a good amount of insulation. It keeps your water cool all day and keep your hots drinks piping hot for six hours.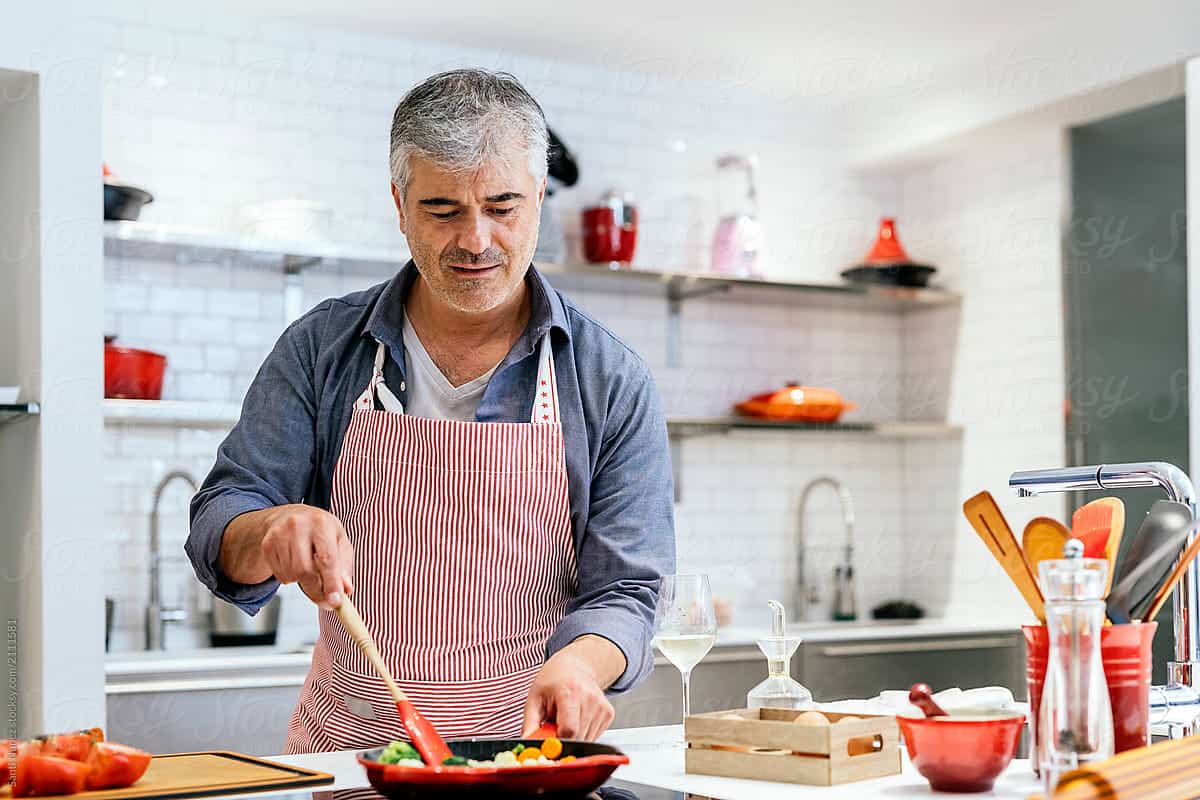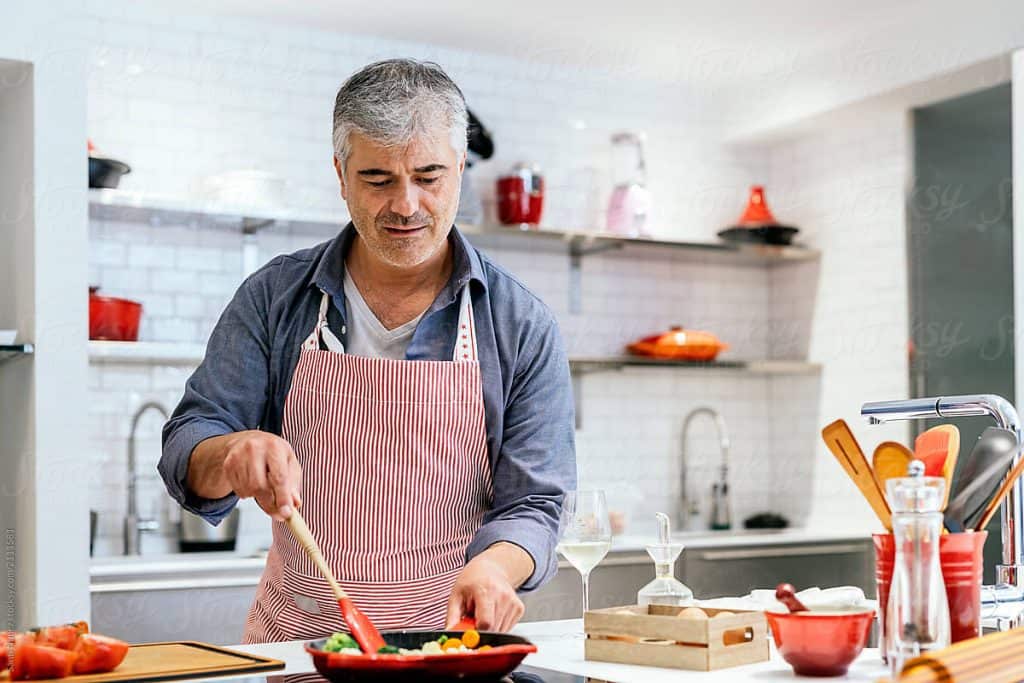 The cooking-related hobby items you can gift to your retiree dad include any of the following:
Custom-made Cutting Board
If your dad loves to cook you can help him to get more creative with his cooking recipes with this Custom-made wooden cutting board. This is a nice-looking cutting board that would make a great personal gift with his names or initials. Besides each of the boards comes in distinctive grain patterns.
Cutting boards make a great culinary retirement gift idea for a dad that loves to cook. Remember to equally get the board oil to ensure the cutting board remains in its best possible condition.
You can equally gift your retiree dad with an outdoor cookware set if he spends a lot of time outdoors. For example, you can get him this all-inclusive Outdoor Cookware Set. Your dad's tummy will remain ever grateful!
One of the retirement hobbies for dads is barbecuing. Help your dad, to improve his creativity for cooking with this large barbecue set.
Appreciate his Grilling skill with a grill master sign
If your dad is a master griller, you can appreciate his culinary creativity by offering him the great grill master sign. You can customize it with his initials to make it a bit more personal. He will be proud to showcase the sign in his kitchen or courtyard.
Help him find a New Hobby
If you discover that your retiree dad hasn't got enough to occupy his mind in his new stage of life, you can support him with a gift of a subscription box. With this gift, you expose your dad to numerous hobbies and allow him to try a different hobby every month. This will give him a variety of hobbies to keep his mind occupied.
With such gifts, you're helping him to live a healthier, happier and more fulfilled retired life. Examples of hobbies he could try include lock picking, different survival skills, programming and a lot more. If your dad easily suffers from boredom, a subscription box is the best way to keep him happy. It will also fully engage him.
5. Give him classic retirement gifts
Although classic retirement gifts are less personal, they still make good retirement gift for a dad depending on his personality and preferences. Example of classic retirement gifts for dad include the following:
The first classic retirement gifts for dad is to gift him with a sophisticated watch. The idea is that your dad has put many years of hard work into active service. Now that he is retired, he well deserves a good quality watch.
Despite that an expensive watch makes a good retirement gift for dad, you can make the gift more personal by engraving the watch with a personal message for dad.
For some great ideas, you can write messages, like, 'no dad like you', 'My astute dad', 'executive director of our home', gallant warrior and so on. Customizing the watch with such words can make your dad emotional and the memory will remain engraved in his heart forever.
The type of stylish watch you can buy depends so much on your budget. However, the following tips might help:
Your retiree dad will prefer a traditional watch over the digital watch, smartwatch or a watch with advanced designs.
If you want to engrave on the watch to make it a bit more personal, go for a little bigger model to give you sufficient room to work.
If you want a watch he'd love to wear on a day to day basis, do not go for the gold watches.
A good example of an affordable and classic watch to give to your retiring dad is the Swiss Tissot Watch. However, if you're not restricted by budget, you can go for an even finer option with the Swiss Longines Luxury Watch.  It is a luxurious watch that your dad will surely cherish.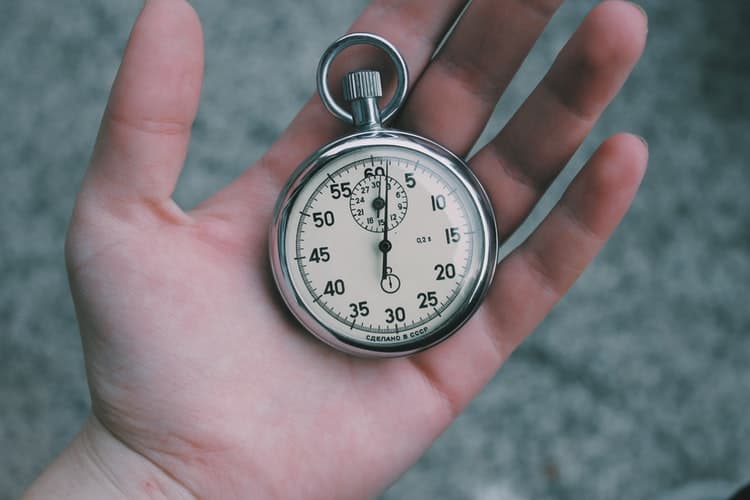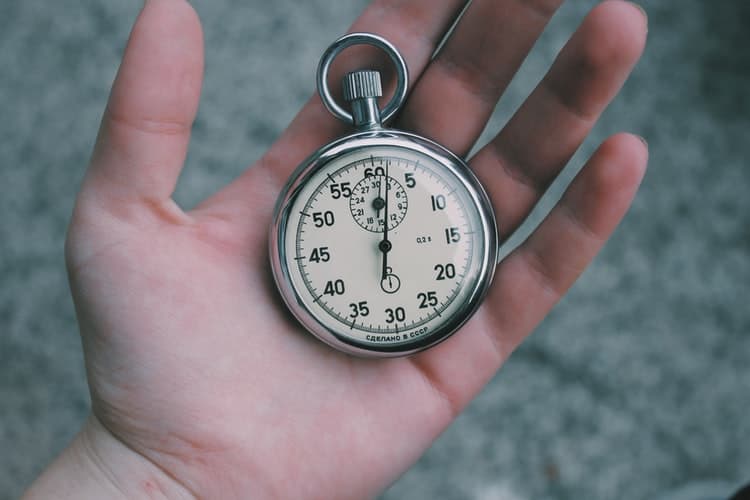 Instead of a classic wristwatch, you can get for your dad a classic pocket watch. It works well as a good retirement gift for dad. The only drawback here is that it is less practical for daily use than the classic wristwatch. All in all, your dad will appreciate your thoughtfulness when you gift him with a classic pocket watch.
The best tip to gifting your dad a pocket watch for his retirement is to avoid picking any among the multiple cheap brands you can find online. The idea behind giving your dad a pocket watch as a retirement gift is to give him something he will live to cherish. So, get him a good brand that will last long. The first choice here is still the luxury Swiss watch, Tissot which is a premium quality watch.
I particularly like the Lepine Pocket Watch from Tissot. It has a stylish and contemporary look and feels. You can hardly ignore its exceptional craftsmanship.
Another premium quality pocket watch you can gift to your dad for his retirement is the product of Frederique Constant, the Silver Slimline. It easily allows you to see the interior construction. You can do this from the back which you can open and close.
Besides, it provides a good room for you to engrave a personal message on the watch. You can open the back, which not only allows a stunning view of the internal mechanics but also provides even more space for a personalized engraving.
Personalized Glasses or Mugs
Another personalized classic retirement gift you can give your dad is a custom-made mug or drinking glass.  This makes a good substitute if your dad is not a whiskey lover and if the cost of Macallan whiskey is beyond your budget.
6. Help Him to Live a healthy retirement life with these Fitness gift Ideas
This is a much less remembered worthy retirement gift for a dad. However, it is very essential. Even if your dad doesn't give it a good thought in the beginning, over time, his health and fitness will preoccupy his mind. This is significant because a lot of retirees love the flexibility of living an independent life.
No one wants to be confined to a position because of ill-health. So, do not forget to encourage your dad to get fitter. It will not only benefit him and his health but the entire family as you will have less to worry about when your dad is enjoying optimal health.  Some healthy living retirement gifting ideas for your dad is the following:
Buy him a membership card for the gym in his neighborhood
Don't think the gym is only meant for the youths. Everyone needs exercise to boost optimal health. Even if your dad hadn't spent the greater part of his life in a gym, there is no reason why he should start as a retiree.
There are a lot of benefits he'd get from being a member of a gym. Besides the physical health benefits of reducing his cholesterol level and making him fitter, stronger and healthier by day, your dad can equally benefit socially from being a member of the group.
This will not only make him happier, but it will also make his retirement life less boring. And this will invariably boost his overall health and benefit the whole family at large. Remember though that he needs to only engage in age-specific exercises to prevent any unwarranted back or joint injury.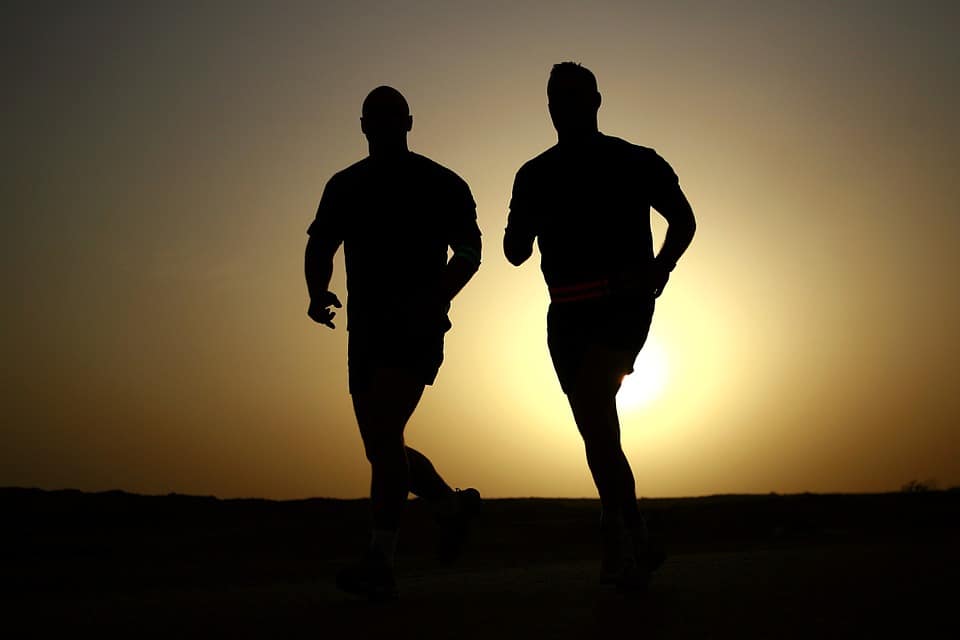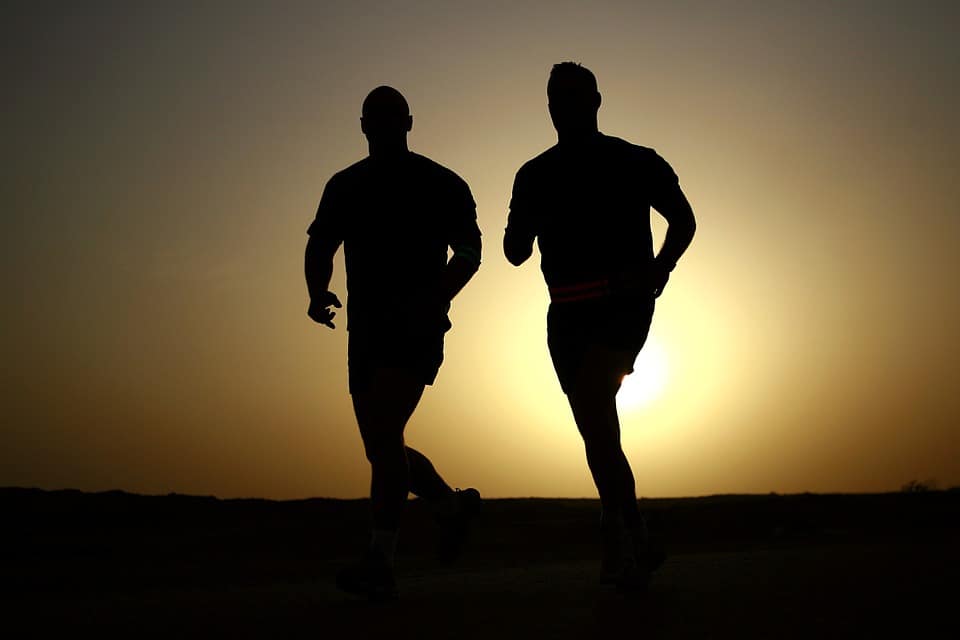 You'll avoid this by getting him a personal trainer or a certified professional to create a custom-made recreational program for him.
A good nationwide gym membership club that you may consider for him is the 24hour fitness.  This fitness club is popular in the country and is open 24 hours a day. Since older retirees commonly get up early in the morning this provides your dad an opportunity for something to engage with early in the day.
If this doesn't work for you and your dad, you could visit your local gym to find out if they have a good membership plan with some fitness programs customized for the elderly.
Purchase him fitness gear
Not everyone likes to exercise in the gym. After all, that matters is for one to keep fit and not so much how and where. So, if your dad prefers outdoor games, you may want to purchase him some fitness gear. A jogging pair of shoes or tennis shoes. You can also get him to swimsuit, goggles or a yoga mat.
Buy him a home fitness gear
A home fitness gear is a good retirement gift you can offer to your dad if you can afford it. The best home fitness training gear for an elderly dad is a rowing machine. Alternatively, you can equally get him a double-action exercise bike. The two machines can help your dad build endurance and at the same time make it easy on his delicate muscles and bones.
While shopping for a rowing machine, ensure you get a product with premium quality to ensure his safety and provide him with the needed benefit. At the same time, consider the available space in the home. The space you have will determine the size of the rowing machine you can buy dad as his retirement gift.
A popular rowing machine in the market, currently, is the Concept 2 Rowing Machine. However, if you don't have any budget limitations, you may want to consider the more  Premium Water Rower which is handmade.
Double action walkout bikes come with more benefits than standard workout bikes. With the double action bike, you'd be concurrently peddling and moving your upper body. The best quality option you can currently get in the market is the Assault Fitness.
Drives of a lifetime is a book that will inspire your dad to get driving and improve his retirement life. A good way to make those extra time he has as a retiree valuable.
Italian Leather Driving Gloves
Another driving accessory your dad will love is the Italian Leather driving gloves. It will remain a good retirement treat that'll remain forever fresh in his memory especially if he wants to spend most of his retirement life on the wheel.
A fitness tracking device is another great retirement gift that will encourage your dad to get active. The most popular fitness tracking device in the market currently is the Fitbit Charger. You can get your dad the Fitbit Charge. It will help him to track his activities and sleep while inspiring in him a healthier lifestyle.
7. Save Him From depression by helping him find new Meaning In life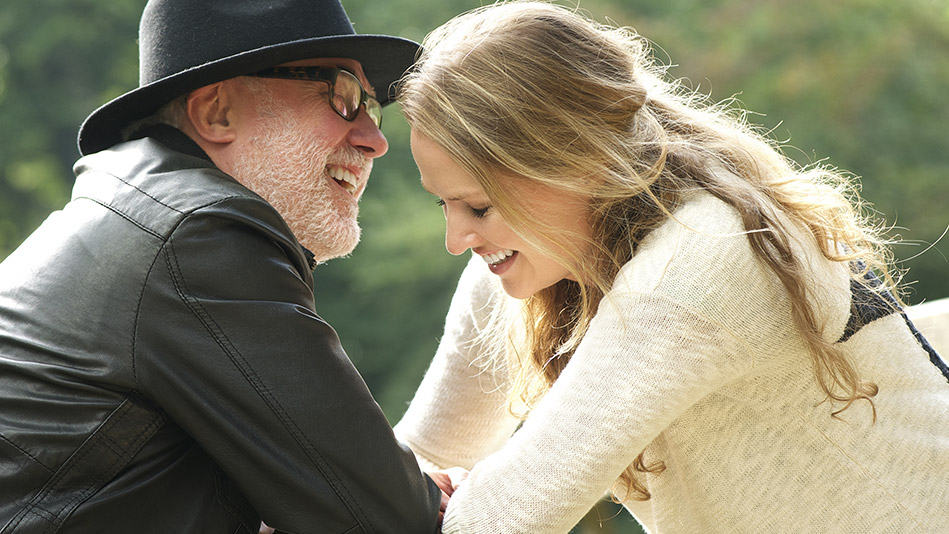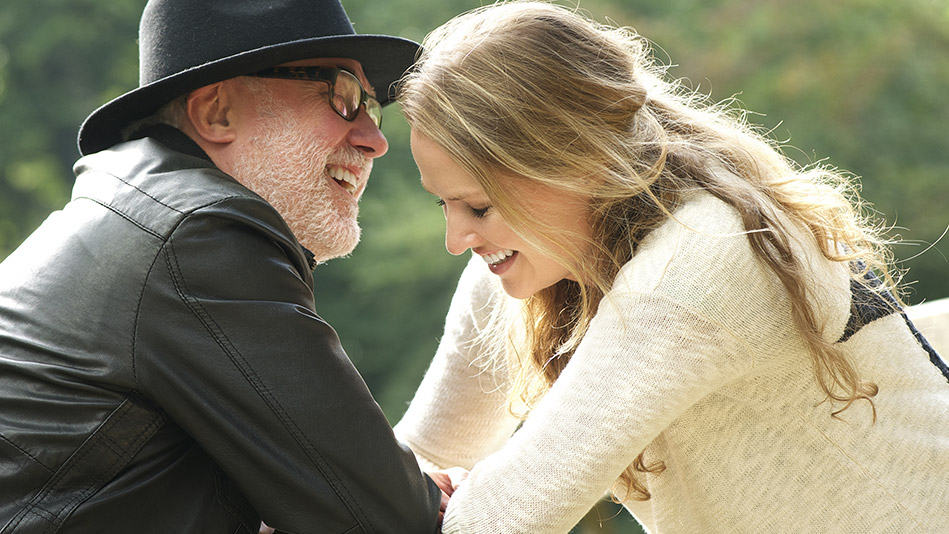 The retirement age is one of the most emotional stages in a man's life. Your dad could be struggling with transitioning successfully into his new phase of life. So, you'd want to help him make the most of his retirement by engaging in activities that will help him relax his mind and avoid depression. One of the ways he could escape the situation is finding new hobbies as we've explained and by getting active and keeping busy.
Another very important part of this finding time to be with him. Your dad will probably be missing those early days when all of you are together in his house. Help him to relinquish those sweet memories by creating more time to be with him. Offer him emotional support. He needs your presence so much, especially during the early part of his retirement to help him transition properly.
Purchase him a Home Theatre System
Another good thing you can do to help save your dad from suffering from depression is providing him with a home cinema so he can sit, relax and enjoy his favorite movies. If you want to make your dad's evening before the television a special one, consider getting him this home theatre system.
Streets can also lead to depression. Besides offering him emotional help, you can equally purchase him a home massager to help him unwind and relax. This massage system provides either upper body massage, full body massage or lower body massage. It comes with a heating system which will provide your retiree dad with better relaxation and comfort. There are different types of body massagers.
A suitable one for your dad would depend on his situation and the part of his body that feels sore. So, get a massager that is suitable for his needs which can be neck pain. Shoulder pain, knees or feet pain. Massage system makes a great retirement gift for dads who worked as physicians, educators, massage therapists and those who worked in the construction company.
Consider gifting your dad with one if he worked in any of these industries. Also, you can boost your dad's experience further by offering him a gift certificate for occasional expert massage experience at a spa.
FAQs:
1. What do I wish a person who is retiring?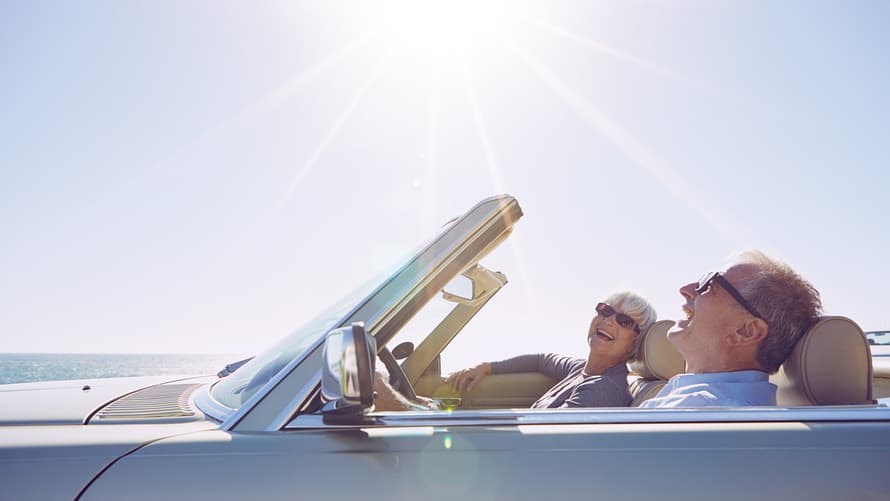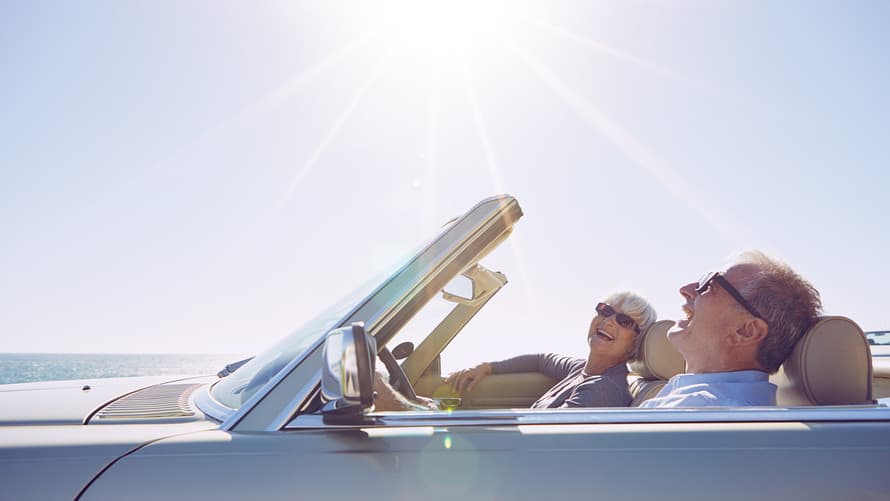 There are few wishes appropriate for someone who is retiring. These include things like:
I wish you a happy retirement.
May your retirement years be filled with fun and happiness.
I wish you a long, healthy, and happy retirement!
I wish you quality retirement years and an abundance of happiness
Congratulations on your retirement, the fun phase of your life begin now!
Congratulations on your new life milestone. Best wishes!
May your retirement years be filled with love, joy, and peace!
Enjoy the fullness of life with your new chapter in life
As you turn a new page in your life, may you enjoy peace and happiness
Congratulations on turning a new leaf in your life
2. Do I congratulate an individual who is retiring?
Off course, yes! By all means, do if the individual is retiring because he has attained the retirement age and is fully prepared for it. While doing so, lay more emphasis on the assistance he rendered you during his active years of work life.
For instance, if the retiree is a staff in your workplace, you could focus on the help he gave you as a co-worker and the fun times you shared together. When you do that, tell him how much vacuum their departure will create in your life and how much you'd miss them.
If the retiree is your dad, focus on how he worked hard to sustain the family and make you who you are. Assure him that you will follow in his footsteps and uphold the legacy he left you. Let him know that you'll always be there for him.
3. What is the best gift for a retiring dad?
The best retirement gift for dad depends on his personality and preferences.  Figure out the gifts that meet his present personal needs and offer them to him. Focus on the gifts that make meaning to him and gifts that'll spice up his new stage of life.
4. What do you say to a retiring colleague?
Best wishes, enjoy your new-found freedom!
Sincere Wishes: I wish you all the best as you enter into a new phase of life?
It's been great working with you. The fun part of life begins now!
Happy retirement! May your retirement years bring you great joy and relaxation.
All the best with your retirement.
Congratulations for a well-deserved retirement.
Enjoy your new-found freedom and make the most of it.
5. What do I write in my friend's retirement card?
Congratulations! I'm glad to see you retire. You have many wonderful years ahead of you. Make the most of it!
Congratulations! I wish you a happy retirement. May your new-life be filled with lots of fun and happiness.
6. What do I write in dad's retirement card?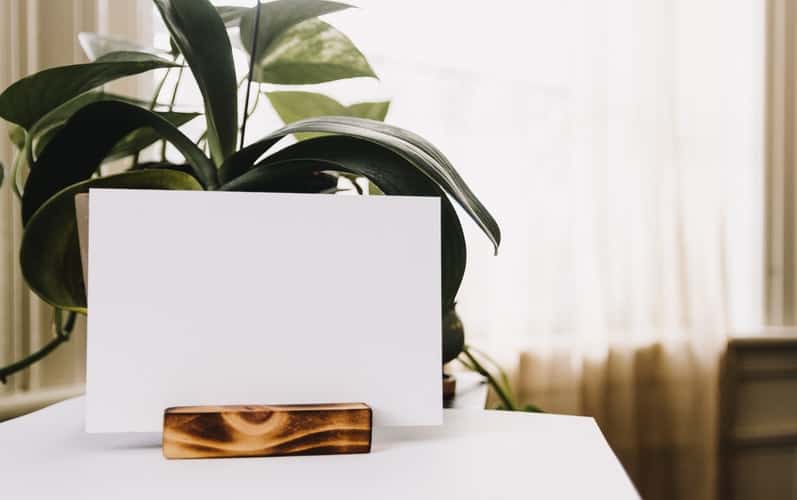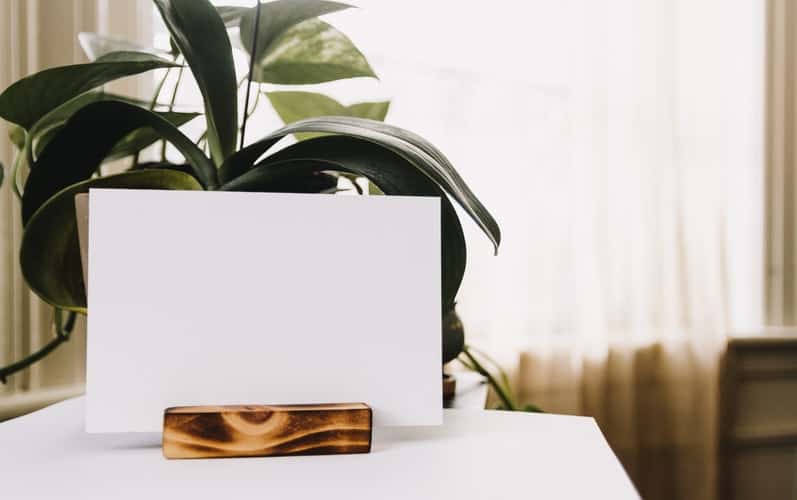 May this new phase of your life be filled with joy.
Dad, Bravo for attaining this special milestone of life. Now, you've successfully overcome.  I wish you happiness and stress-free retirement!
Wishing you the best moments of life, dad.
Dad, what an amazing gift you are! Congratulations for your gallantry. Wishing you fun-filled life ahead!
Happy retirement to the best dad in the world. Sincere love from your son or daughter
Happy retirement sweet dad, many thanks for your love and care
Congratulations dad for a well-deserved retirement, dad!
Dad, you've worked tirelessly all your life. Now, the fun part of your life begins. Enjoy the most of it. Fond wishes
7. How do I celebrate dad's retirement?
Organize a retirement party for him. Let him invite his friends and well-wishers. Arrange for him to give a speech to invitees
Organize a career road trip
Come up with a suitable retirement gift
Make or buy him a retirement cake
Help him to organize himself for his new phase of life
Be there for him and show him support
Conclusion
Retirement age is the stage in a man's life where he doesn't have to worry about work schedules, meeting deadlines, income and a lot of other things he worried about during the time he was actively working. It is also a stage when he needs some kind of reassurance from his loved ones. That is why a retirement gift to your retiring dad is very essential. The best retirement gift for dad is anything that suits his interest and preference.
We have provided in this article a few retirement gift ideas to help you get the oil of creativity running. There are loads of more options you can consider. Figure out what your dad likes and get him gifts that fulfill those needs. Whatever suits his personality would make a great retirement gift for him.
We hope you'll find some inspirations in the lists we have provided here. However, if you're still finding it difficult to pick a suitable retirement gift for dad, consider visiting this  Amazon link. It has loads of more retirement gift items for dad. After going through the list in this article and that link if you still need any more help, we'll be happy to help. So don't hesitate to leave us a note in the comment section.