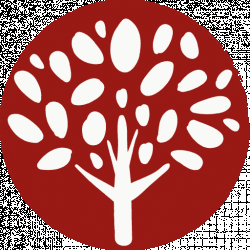 Latest posts by WizerList Team
(see all)
Retirement is the next big adventure after you have spent your life working and making money. It is supposed to be a time where you get to relax and enjoy life. One of the biggest questions that people have, when they decide to retire, is where they will retire. Arizona is one of the best places to consider retiring for a number of reasons. One of these is that the dry heat is good for bone and joint conditions. Not many people find that it is fun to retire in the snow. Instead, the majority of people like the idea of escaping the snow and undesirable weather to be in the sun and warm weather all of the time.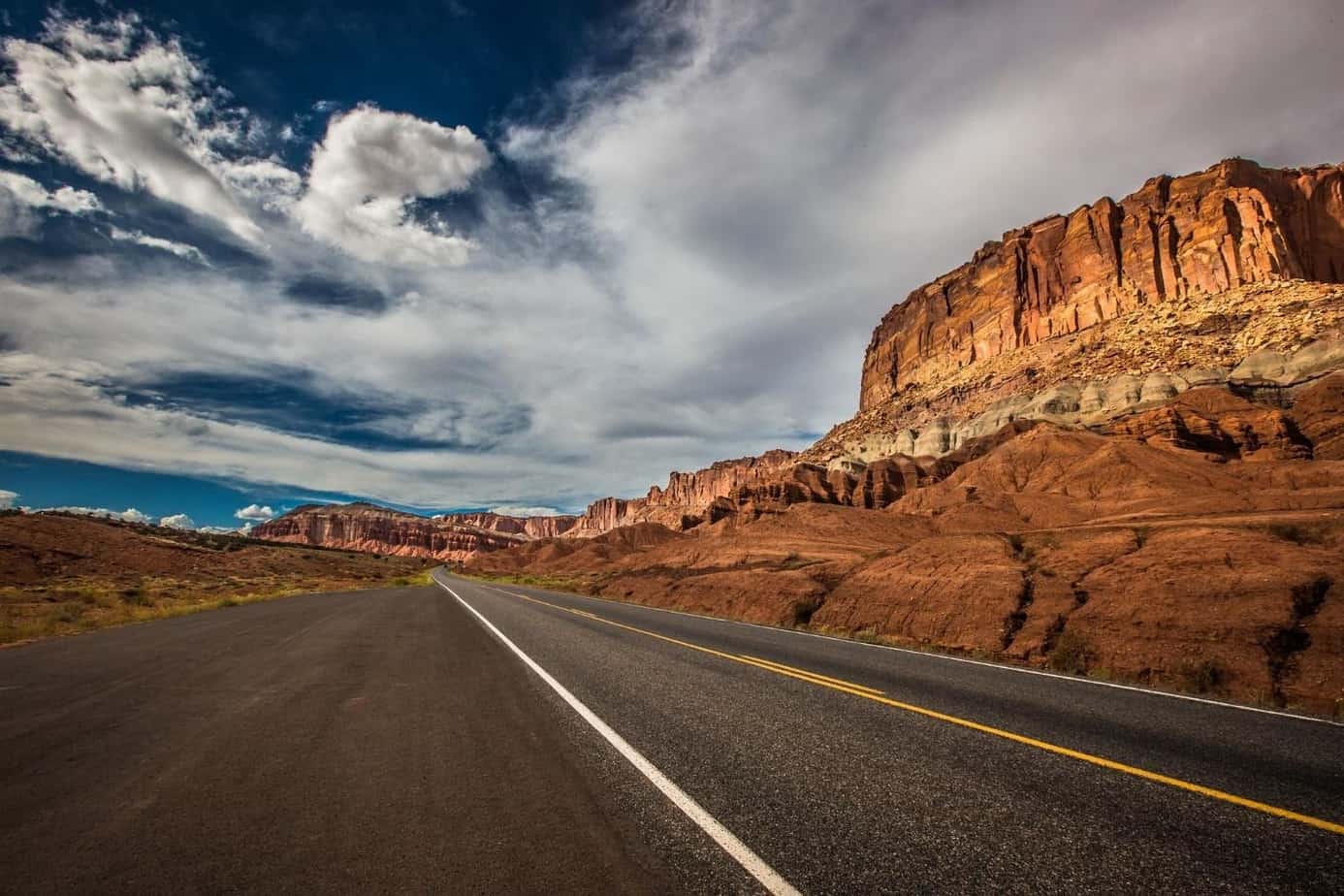 If you have decided that you want to retire in Arizona, there are several cities that have become popular amongst retirees. These desirable cities have all of the events and activities that you will want to be involved in and the perfect amount of space for you to enjoy the rest and relaxation that you earned. To be honest, we do not have just one recommendation for you. We decided to share our favorite places that we found in Arizona with you. There are enough choices that you should be able to find the perfect fit for you and your personal needs.
Top Reasons to Retire in Arizona
For many years Arizona has been a top retirement destination. There are many reasons that Arizona is one of the best places to spend your years after you are done with employment. Many people do not know that the first of all of the active adult communities in the United States was located in Arizona more than fifty years ago. There are so many great reasons that you will want to choose Arizona. They have more golf courses than you can count and they have sunshine more days than not regardless of what month you are there. The only thing that could be said that is negative of Arizona when it comes to weather is that summers tend to be very hot and dry.
Perhaps the best reason to choose Arizona as a place to retire is to consider taxation. No one likes taxes, but for those living on a fixed income taxes are even more of a concern. Retirees do not get increases in the cost of living or as they are in one place longer. By moving to Arizona, they are able to better manage their money and save more. In fact, Arizona is one of the states that is the most tax friendly in the entire country. For one, there are no additional taxes taken out of your social security. You might not realize it, but more than half of the states in the United States actually tax social security income.
Natural Beauty is All Around You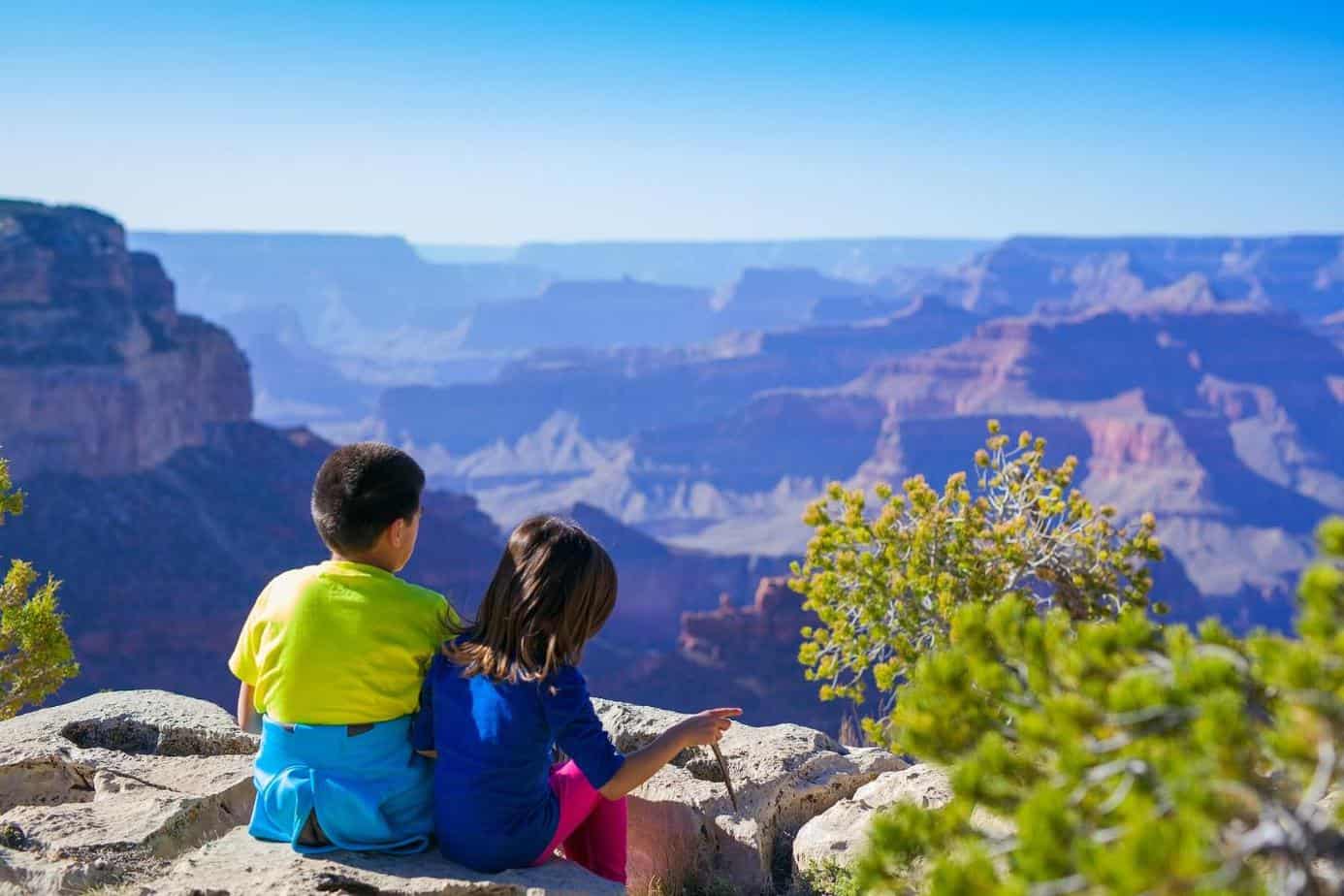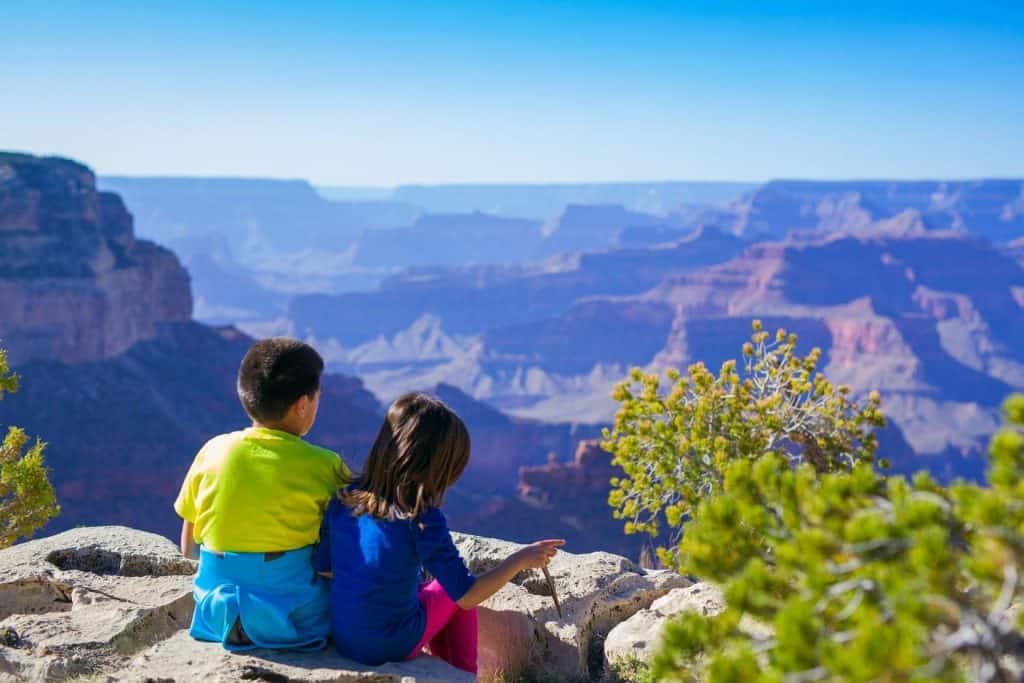 One of the top reasons for Arizona to be considered a great place for retirees is that it is home to so many amazing parks and natural wonders. You can go to the Grand Canyon National Park, the Red Rock State Park, and a number of additional outdoor recreation places that will help you to see the most of the natural beauty that is surrounding you. The best thing about these outdoor spaces for retirees is that they are free. Plus they are a great way to get outdoors and enjoy some sunshine.
Unique Adventures Await
There are so many unique adventures that take place in Arizona.
Scottsdale Arabian Horse Show
One of the most unique adventures that you can take in Arizona is to visit the Scottsdale Arabian Horse Show. This show as started in 1955 and has grown from its humble beginnings to feature more than two thousand of the most beautiful Arabian horses in all of the world. Not only does this show attract thousands of spectators each year, but many trainers, owners, and breeders from around the globe travel here to compete. In addition to the show, there are additional activities that take place. There are more than three hundred different booths. These booths offer visitors demonstrations, food, and seminars.
If you have children or can remember your childhood, you surely remember the song "London Bridge." While it is not falling down, the original London Bridge, from London, England, is actually located in Arizona. It can be found and visited in a town called Lake Havasu City.
There are so many golf courses in Arizona that you will never have to worry about finding a place to enjoy your favorite game. In fact, if you wanted to be adventurous, you could travel around the state trying out different courses. Many people refer to Arizona as the very center of the desert golf movement. The idea that playing golf can be achieved in the desert as easily as places where there are more grass and greenery. There are more than seventy golf courses that are ranked high and public. There are many additional courses that are private. Millions of golf enthusiasts travel to Arizona each year.
The Arizona State Fair is an experience that everyone should have at some point in their lifetime. Each year more than one million people visit the Arizona State Fair which takes place in Phoenix. The fair features racing, lots of food booths, concerts, livestock, rodeos, rides, and so much more. While you might have been to another state fair if you have not been Arizona's you are missing out as they offer more.
Outdoor Adventures
There are so many amazing outdoor activities that you will be able to take pretty much any outdoor adventure that you can think of or desire. There are amazing golf courses, some of the world's best white water rafting, disc golfing, hang gliding above the desert, skydiving, fly fishing, and water skiing. In addition to these, there are sure to be any adventures that you can conjure up as Arizona has a vast variety of landscapes and conditions which make it the perfect choice for those who love to be outdoors.
The Amazing Weather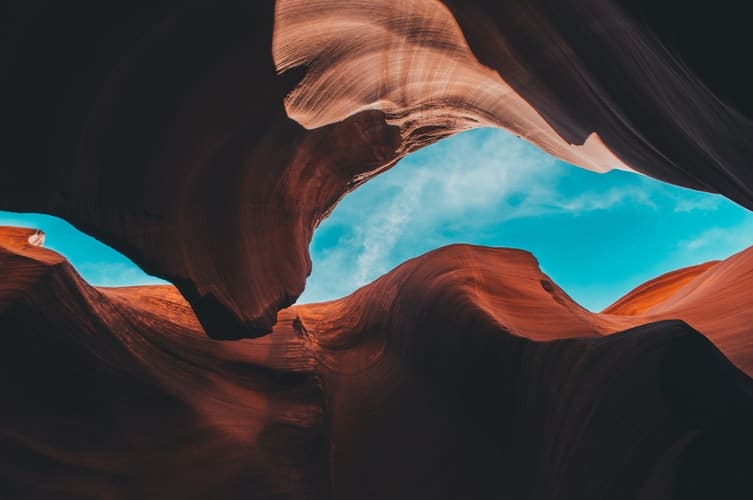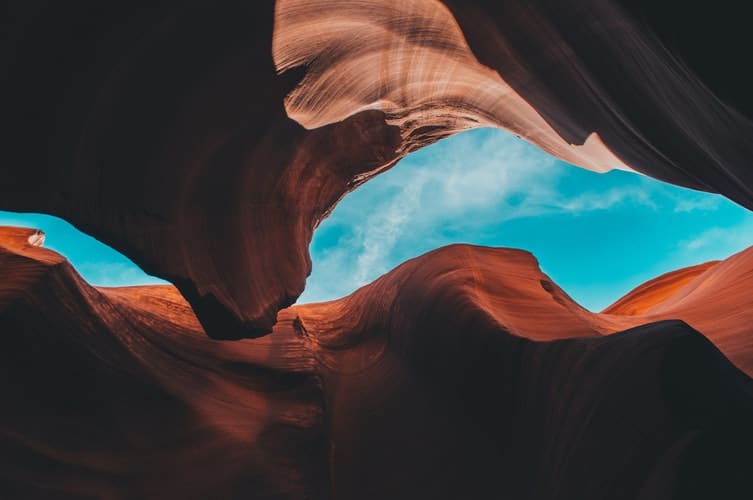 While it has been mentioned before, it needs to be mentioned again that Arizona really has some of the best weather in the entire country of the United States. The temperatures that you will experience during winter months are like summer months elsewhere in the world. Now there are quite a few things that you should know about the weather. In the sunnier regions, there is very little humidity, but in some areas, the humidity levels are a little higher. However, it is important to note that they are never high like they are in the midwest or south. The rainfall that you will get in Arizona will vary as well. If you are in the mountains, you might actually end up with more than thirty inches of rain each year. If you are in the desert, you can expect that you will not have three inches of rain per year. The normal temperatures are dry and sunny during the day and cold at night. Each of the cities in the state has more than two hundred and fifty of these beautiful days.
Rich History
Arizona also has an amazing and rich history. The history of the state can still be seen in many places.
There are actually more than twenty Native American tribes that are present throughout Arizona today. These tribes do not just have special lands where they live, but they sell their crafts and enrich their communities. In addition, they have the largest percentage of land dedicated to Indian lands in the entire country.
Not that many people understand just how special Arizona really is. In fact, Prescott, Arizona is actually home to the world's oldest rodeo, the first of which was held in 1888. If you have not been to a rodeo or tried your hand at bull riding, that is certainly something that you should consider.
No Shortage of Entertainment
Arizona has the best entertainment and so many enjoyable things that you are never going to have to worry about what you are going to do on a Saturday night.
The Tucson Folk Festival was first started in the 1960s. Today it remains an annual event. In fact, it is actually one of the most popular folk music festivals anywhere in the United States. The Tucson Folk Festival attracts more than ten thousand attendees each year who share in their love of folk music. The festival is actually free which is not something that you are going to see often. Each year there are more than twenty hours of free music which includes bands that play old country and western, bluegrass, traditional Irish, and folk music.
Interesting and Unique Dining
Eating out has become one of the popular pastimes in the United States. In fact, there are so many fans of high-end culinary experiences that even television shows are dedicated to cooking and eating. Arizona can offer you many of the most unique and interesting dining experiences around. There are great foods like prickly pear margaritas, cactus jelly, and mesquite honey.
Scottsdale Culinary Festival
If you love food, you are not going to want to miss the Scottsdale Culinary Festival. This is one of the oldest culinary festivals in the world and is actually one of the longest running culinary festivals in the United States. Each year, more than thirty-five thousand people travel to Scottsdale to taste some of the amazing foods that are offered at the Scottsdale Culinary Festival. The festival highlights the best gourmet foods, microbrews, restaurants, celebrity chefs, and fine wines in one convenient location.
While you might not think that a hot dog would be an interesting or unique dining experience, the Sonoran Hot Dog will prove you wrong. It is believed that the first of these was made in Tucson. The Sonoran is a uniquely Arizonan thing to enjoy. This is a hot dog that has been wrapped in bacon and then put inside a crusty white bun. Next, you layer pinto beans, onions, mustard, mayo, chopped tomatoes, and jalapenos on the hot dog.
Affordable Housing Market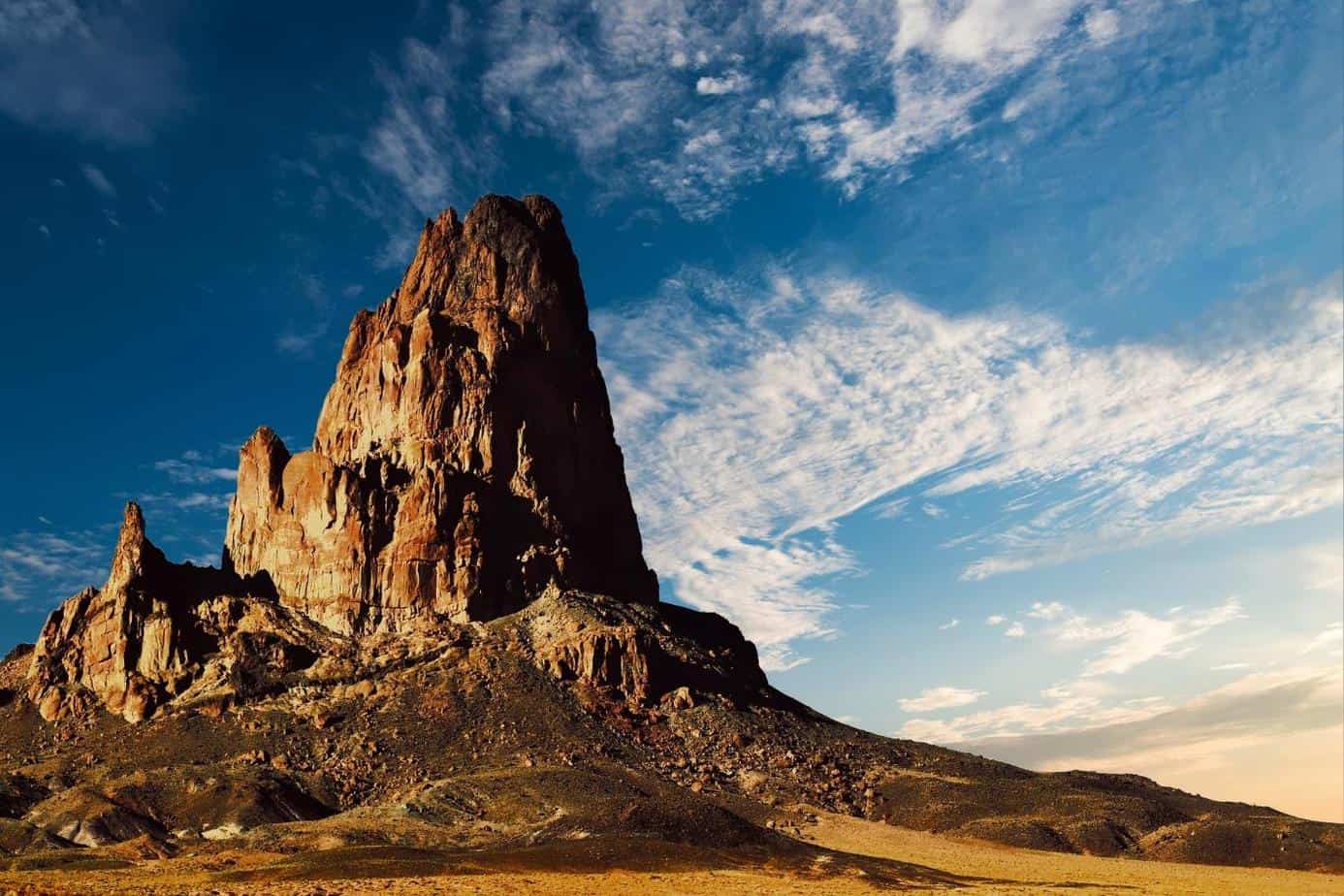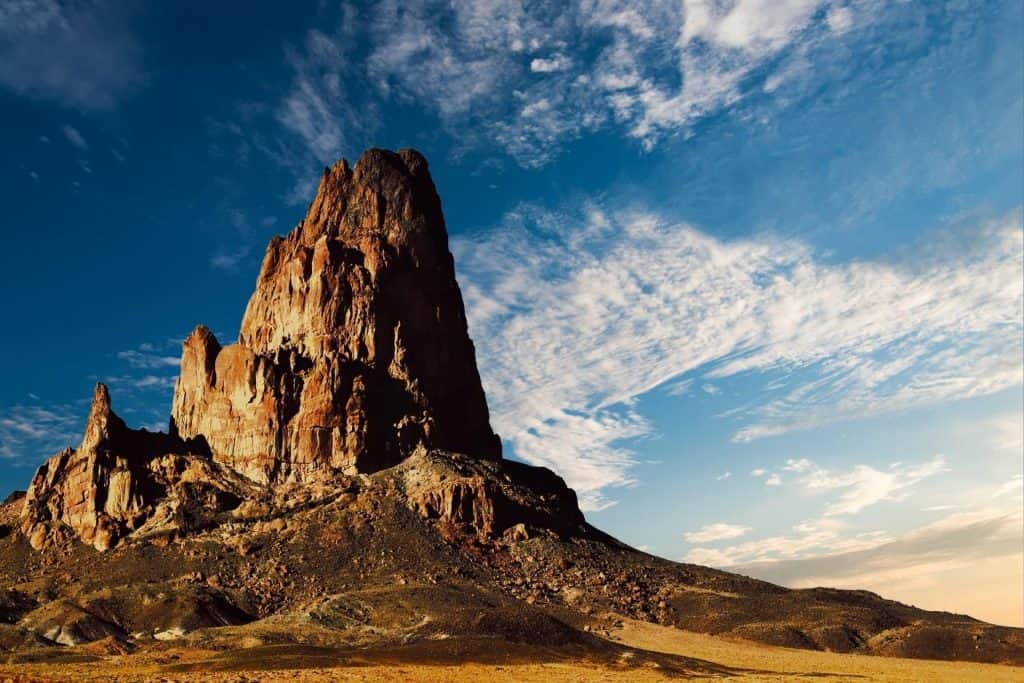 Retirees will also love that they can afford to purchase a home. In fact, one of the things that Arizona is known for is having very affordable housing. Current data puts the median home value in Arizona as less than $180,000. The average rent is $1100. This means that you are not going to spend a ton of money on being able to live if you move to Arizona. If you are worried about electric, heating, and cooling bills; you can relax. These services are surprisingly affordable in Arizona.
Everyone Can Fit In
It can be a challenge to fit in, especially if you are moving. One of the things that are really nice about Arizona is that it offers everyone a place where they can feel like they belong. There are cities that are the perfect homes to anyone and everyone. For example, let's look at some of the more popular cities that are located in Arizona. In Phoenix, you will find that there is always something to do, but it is still an affordable place to live. In Sedona, it offers a haven to those who are spiritual. You can actually see miracles performed there. In Flagstaff, the city sits at a higher elevation so it offers some beautiful scenery since the area does not get as hot. There are different species of trees and plants that grow here that will not grow anywhere else in Arizona. So, whether you are liberal or conservative; outdoorsy or happier shopping; it does not matter, you are going to find the right place where you fit in and belong in Arizona.
Perfect for Allergy Sufferers
Thanks to the dry weather that you find in Arizona, you are never going to have to worry about allergies or annoying sneezing when you are living in Arizona. It is nice for those who suffer from allergies to finally have a way to relax.
Great for Those Who Have Asthma
In addition to Arizona being great for allergy sufferers, it is also a great place for those who have asthma to live. If you are constantly having to use your inhaler then Arizona is the perfect place for you to be. You will be able to breathe freely there.
Some of Our Favorite Places in Arizona to Retire
Arizona is full of many amazing cities. These are our top picks for a few different reasons. One of the things that we considered was the cost of taxes in the area. This is because when you are retired and do not have the chance to have an increased income, you will want to live in a place where the taxation is not unreasonable. Likewise, having access to good and affordable health care is also important. Plus, there are some amazing places to be able to enjoy hanging out with friends and having a good time.
Sun City
Sun City is a planned retirement village. This small community of retirees is located just outside of Phoenix. The town's webpage calls it the "original fun city" because there are so many events and activities for you to participate in. Sun City makes our list for a number of reasons but the low tax rate is one of them. The tax rate here is just 16.1%. One of the things that are nice about this community being an intentional retirement community is that the majority of the residents are seniors. In fact, the population is almost 75% retired. You will never be bored or have to worry about making new friends when you move to Sun City.
There is a wide range of different activities that are available within the community as well. There is a bowling alley, a number of unique and interesting social clubs, and a whole list of amenities. The village is actually home to eight golf courses as well. Many retired couples who love golf have come to the village as they have enough options within the community to not get bored. Here we are going to share some information with you about the amazing opportunities that are available in Sun City.
Sun City Recreation and Activities
Activities

Concerts
Circuses
Magic Shows
Comedy Shows
Plays
Basketball
Boating
Billiards
Bocce
Darts
Fitness Center
Fishing
Horseshoes
Lawn Bowling
Pickleball
Jogging and/or Walking Track
Mini Golf
Racketball
Spas
Shuffleboard
Swimming Pools (with designated hours for children to swim so most of the time, the pools are adult only)
Table Tennis
Walking Pools
Tennis
Leathercraft
Handicapable
Metalcraft
Life Long Learning/Computer Training
Music/Chorus
Model Railroad
Performing Arts
Political
Photography/Camera Guild
RV Club
Sewing/Knitting/Quilting
Rockhounds
Lapidary/Silversmith
Social and Singles Clubs
Stamp Collecting
Stained Glass
Woodworking
Weaving/Knitting/Spinning

Clubs (There are a multitude of clubs, far too many to list, but they fit in the following categories.)

Arts and Crafts
Dance
Cards and Games
Fitness
Educational
Hobbies
Performing Arts
Social
Political
Sports

7 Recreational Centers
5 Snack Shops
8 Golf Courses
2 Bowling Alleys
Sun Bowl (open-air amphitheater)
2 Cafes
Duffee lands (off-leash dog park)
Viewpoint Lake
Low Annual Fees of Under $500 Per Couple
With so much to offer you, Sun City, Arizona is a great choice for those retirees who are seeking the perfect adventure and looking to find a great place to live out their retirement. They have enough activities to keep everyone entertained and enough diversity to fully allow you to experience an amazing life.
Prescott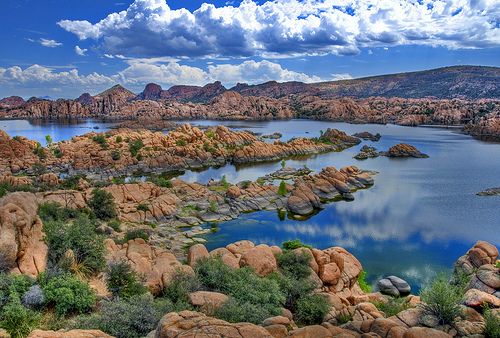 Prescott, Arizona is a great place to be if you are a retiree. It has a lot of offer and is conveniently located in central Arizona. If you are an outdoor enthusiast, this is going to be one of the best choices. Prescott is conveniently located close to many of the landmarks in Arizona. Of course, if you are used to living in a city, you will love that Prescott is close enough to Phoenix that you can head there as needed. It is also within a day's drive of the Grand Canyon. This means that you can explore, hike, and/or ride the Grand Canyon as often as you would like to. Keep in mind that the tax here is still less than 20%  and is currently 17.6%.
Another thing that you will appreciate is that there are plenty of medical centers. There are actually more than five medical centers for every one thousand people who live in Prescott. This is really nice because it means that it is not difficult to get in to see a doctor when you need to. The ratio of seniors is just under 35%. The biggest reason that people love living in Prescott is the proximity to outdoor activities. Prescott is actually located along the border of the Prescott National Forest. However, there are many other things to love.
Prescott Recreation and Activities
Historic Downtown District
Sharlot Hall Museum
Watson Lake
Whiskey Row
Lynx Lake Recreation Area
Thumb Butte Trail 33
Heritage Park Zoology Sanctuary
Goldwater Lake
Phippen Museum
World's Oldest Rodeo at Prescott Frontier Days
Prescott National Forest
Smoki Museum
Constellation Trails
Prescott Brewing Company
Superstition Meadery
Elks Opera House Theatre
Arts Prescott Cooperative Gallery
Bucky's Casino
Prescott Center for the Arts
Fort Whipple Museum
Bucky's Casino
Granite Mountain Trail 261
Kalusa Miniature Airplane Collection
Prescott Farmers Market
Prescott POPS Symphony
The Highlands Center for Natural History
Multiple MOvie Theaters
Golf Courses
Green Valley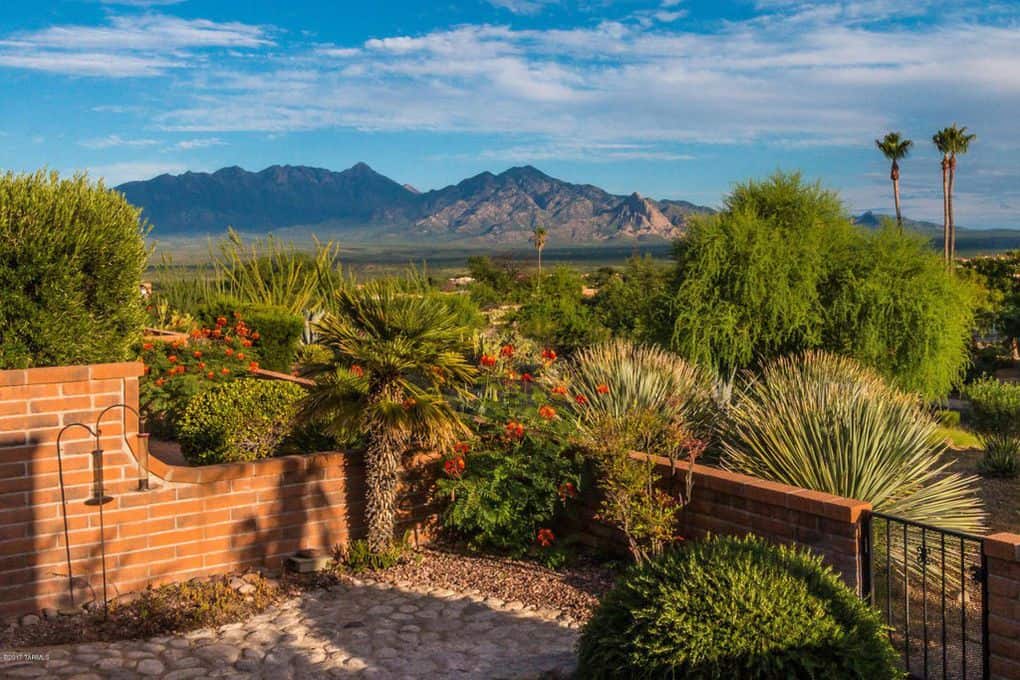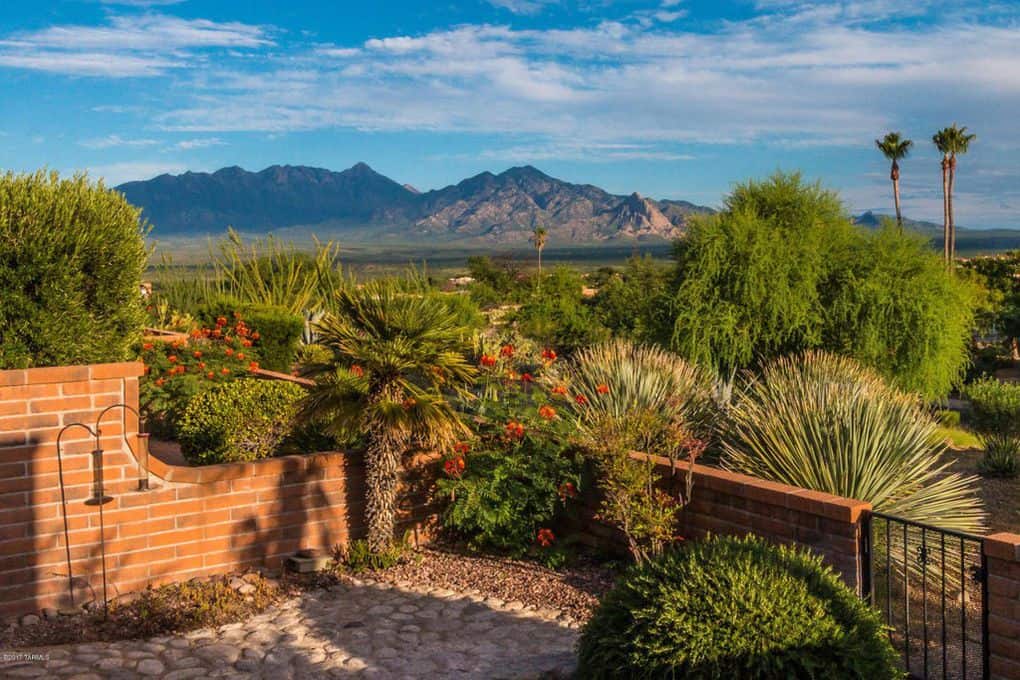 Green Valley is a nice place to retire for a number of reasons. This city is located in the southern part of the state of Arizona. One of the things that are nice about living in Green Valley is that you are just an hour north of the Mexican border. If you like to visit Mexico on a regular basis or if you decide that you would like to seek alternative medical treatments in Mexico, Green Valley would be a great place for you to live. The taxes in this city are really nice too as they are actually less than 16%. Most people do not realize that Green Valley is not just one of the top places to retire in Arizona, but it actually ranks in the top forty places to retire in the entire United States.
Active retirees will find that they are very happy in Green Valley. This area is known for its recreation. In fact, there is more than one recreational center for every one thousand people who live in Green Valley. There are many seniors who call Green Valley home. So many that the city actually has more than 75% of its population that are senior citizens. Now, if you are looking for a bigger area, you might still be happy in Green Valley as you are less than a half of an hour from Tucson. Tucson is a great place to visit if you want more entertainment or cultural opportunities.
Green Valley Recreation and Activities
Many Clubs (some but not all are listed)

Green Valley Arts and Crafts Association
Clay Studio of Green Valley
Woodworkers of Green Valley
Bridge Club
Green Valley Recreation Chess Club
Green Valley Canasta Club
Green Valley Squares
Green Valley Line Dancers
The Green Valley Tap Club
Horseshoes
Billiards
Shuffleboard
Pacific Northwest Club
The Canadian Club
Green Bay Packers Club
Green Valley Camera Club
GVR Travel Club
Computer Club of Green Valley
Green Valley Shuffleboard
Green Valley Aquabelles
Green Valley Tennis Club
Green Valley can really be one of the best places to retire in the entire country and is among the top places in the state. It is a great town where you can grow and learn. There are so many activities and things to do that you are going to find that you are right at home in no time at all.
Sun City West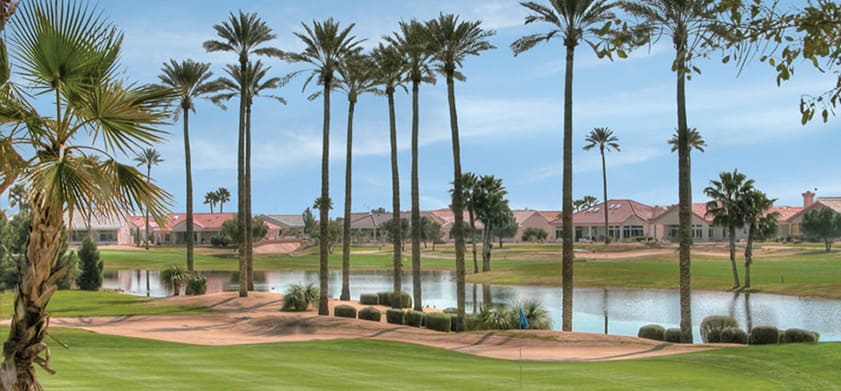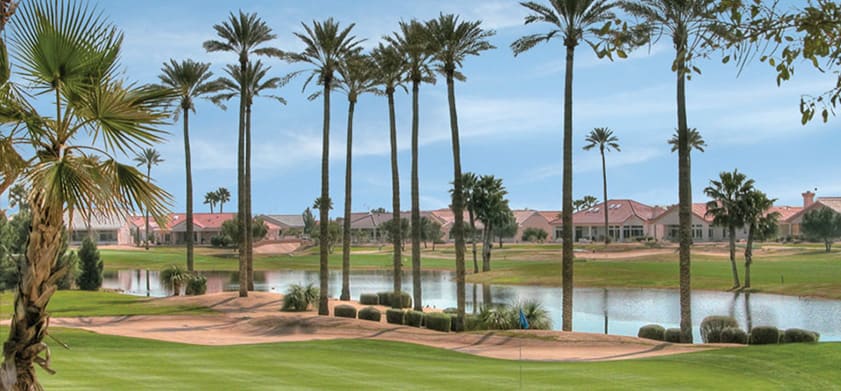 It is important to note that you must not get Sun City (which was previously mentioned) and Sun City West confused. This is for a number of reasons but the biggest one is that they are not the same city or the same retirement community. Sun City West is located northwest of Phoenix. This is one of the largest retirement communities in the United States and it is comprised of nearly all retirees. In fact, more than 82% of the people who live in Sun City West are retired. Sun City West is a well-known retirement community that is actually ranked in the top twenty-five places to retire in the entire United States. In addition to this, the tax rate here is just over 16%. It has one of the lowest tax rates out of any of the places in Arizona.
Now there are some disappointing things about Sun City West that you might want to think about. If you want a place with nice access to recreational facilities then this might not be the best choice as there is less than one for every two thousand residents. In addition, if you have a lot of medical problems, you might want to move somewhere that has a higher rate of hospitals or medical centers per one thousand people. In Sun City West there are less than three medical centers for every one thousand residents. However, if you are looking for a retirement community that offers you many different things to do, then you are going to find that Sun City West has a lot to offer.
Sun City West Recreation and Activities
7 Golf Courses
4 Recreational Centers
Clubs (there are more than one hundred so these are just a sampling)

Computers West Club
Sun City West Rhythm Tappers
Garden Club
Agricultural Club
Clubs for Bicyclists
Clubs for RVers
Clubs for Motorcyclists
Clubs for Horse Lovers
Sportsman's Club
Clubs for Birding
Clubs for Fishing
Clubs for Target Practice
Clubs for HIking
Automobile Restoration Club
Zymurgy Club
Boomers Club
Woodworking Club
Metal Club

Popular Fitness Classes
Numerous Volunteer Opportunities

St. Mary's Food Bank
Habitat for Humanity
Valley View Food Bank
Tutoring Children
Visitor's Center
PORA Office
PRIDES
Banner Health Volunteers
Posse
Benevilla
Litchfield Park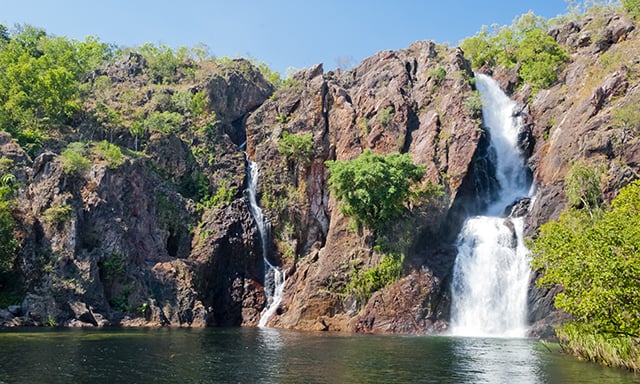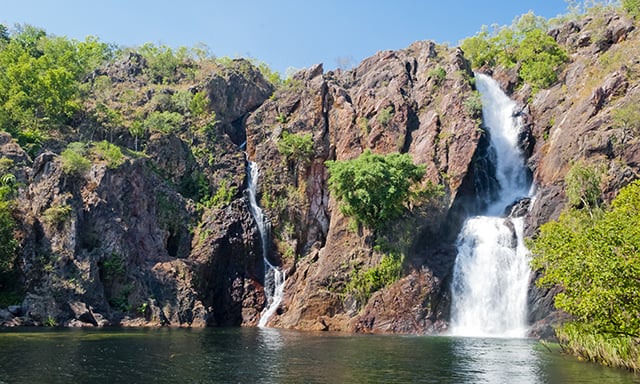 If you are looking for a great place to retire in the Phoenix area, then Litchfield Park might be just what you are looking for. This city that is close to Phoenix offers you a great chance to look at. One of the things that you will find is that there are many different retirement communities within Litchfield Park. In fact, there is almost one community for every one thousand residents.  The tax burden is again just over 16%. There are more than five medical centers for every one thousand residents which makes this a great place to live if you have medical concerns or conditions that require frequent attention.
Anyone who has considered moving to or even visiting Phoenix knows that there is a wide range of different places where you can go within the city to find entertainment. In Litchfield Park, it is the same way. There are enough activities and things to do that you are never going to be bored living here. Plus, there are a lot of unique things that make life just a little bit more fun.
Litchfield Park Recreation and Activities
Wigwam Golf Resort
Transplant City Beer Company
Elizabeth Arden Red Door Spa
Celebrity Skin Studio
Arizona Scenic Tours
Equinox Hot Air Balloon Rides
Camelback Ranch
Corral West Horse Adventures
Westgate Entertainment District
Brass Armadillo Antique Mall
Take a City Walk
Litchfield Park Historical Society and Museum
Arts in the Park Live Concert Series (enjoy live concerts in the park for free)
Fishing for Winter Trout
New Phoenix Raceway
White Tank Mountain Regional Park
Estrella Mountain Regional Park
Wildlife World Zoo and Aquarium
With so many exciting opportunities for entertainment, it is no wonder that Litchfield is one of the most popular places to retire in Arizona. There are things that you can enjoy outside among nature or simple pleasures like spas to visit for a message. You can also find great delicious local crafted beer and a number of special activities that you can partake in.
Cave Creek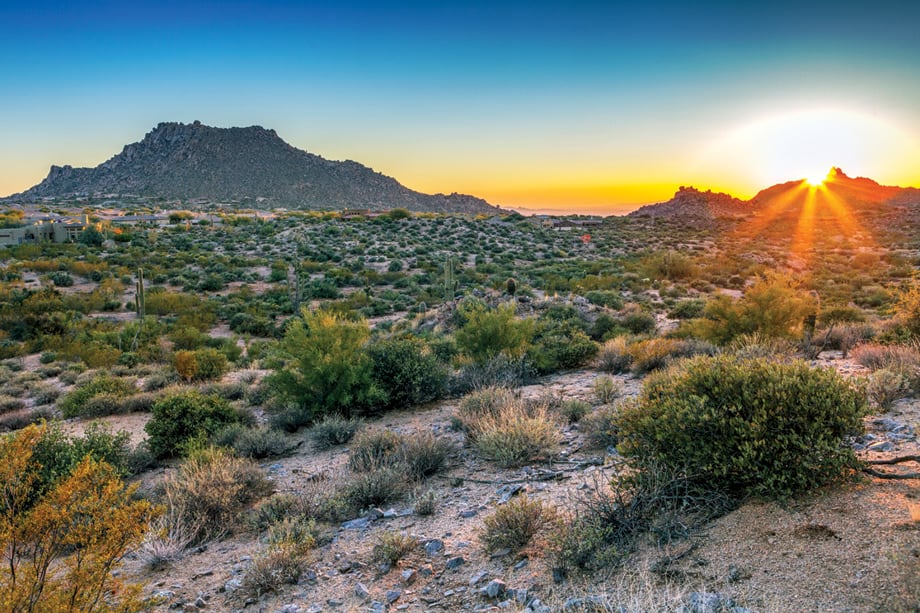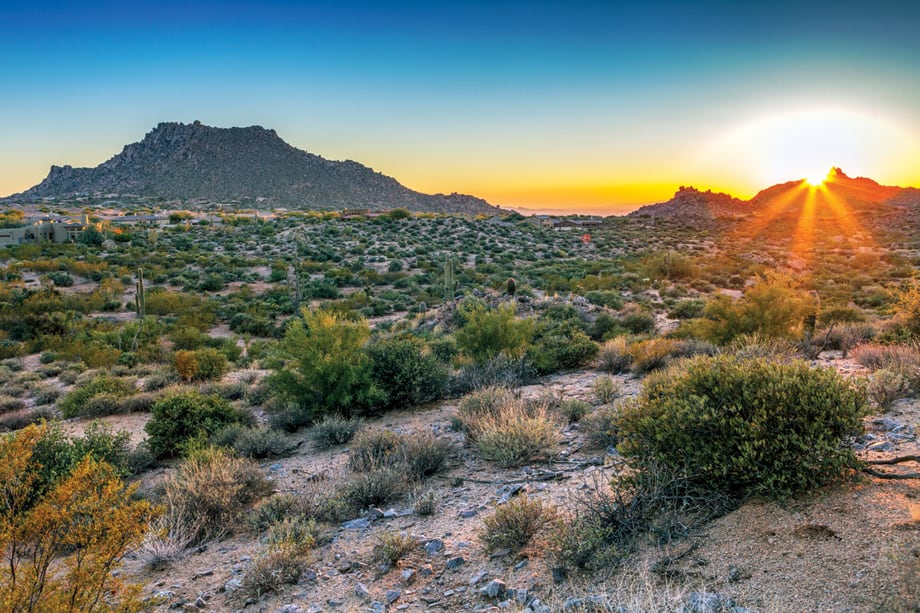 Cave Creek is a beautiful area of Arizona and one that has some of the most gorgeous views that the state has to offer. Cave Creek is located on the edge of the Tonto National Forest. This is an area that is just north of Phoenix. Cave Creek features beautiful historic homes and buildings and has a unique town hall. The town hall is actually on the National Register of Historic Places. While it is still a great place to retire, it does have a higher tax burden than the other places that we mentioned. The tax burden here is over 18%. This can really affect the overall cost of living and makes Cave Creek a more expensive place to be.
Of course, those higher taxes to pay for things that make this a more convenient place to live. One of these is that there are a vast amount of medical centers. There are actually more than six medical centers for every one thousand people living in Cave Creek. If you are the type to always be looking for something to do, then look no further. In addition to having many medical centers, Cave Creek also has many recreational centers. There are almost four recreational centers for every one thousand residents.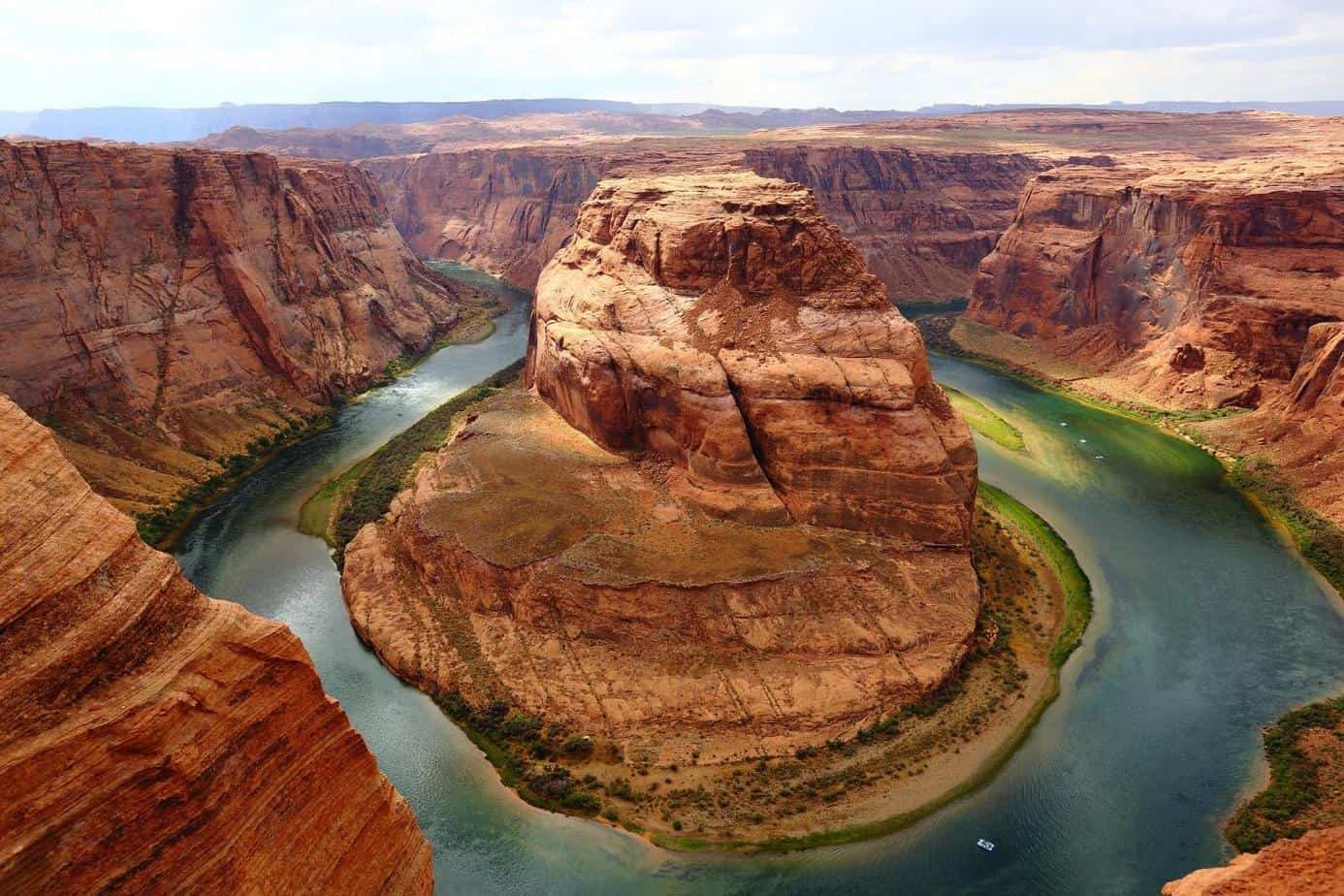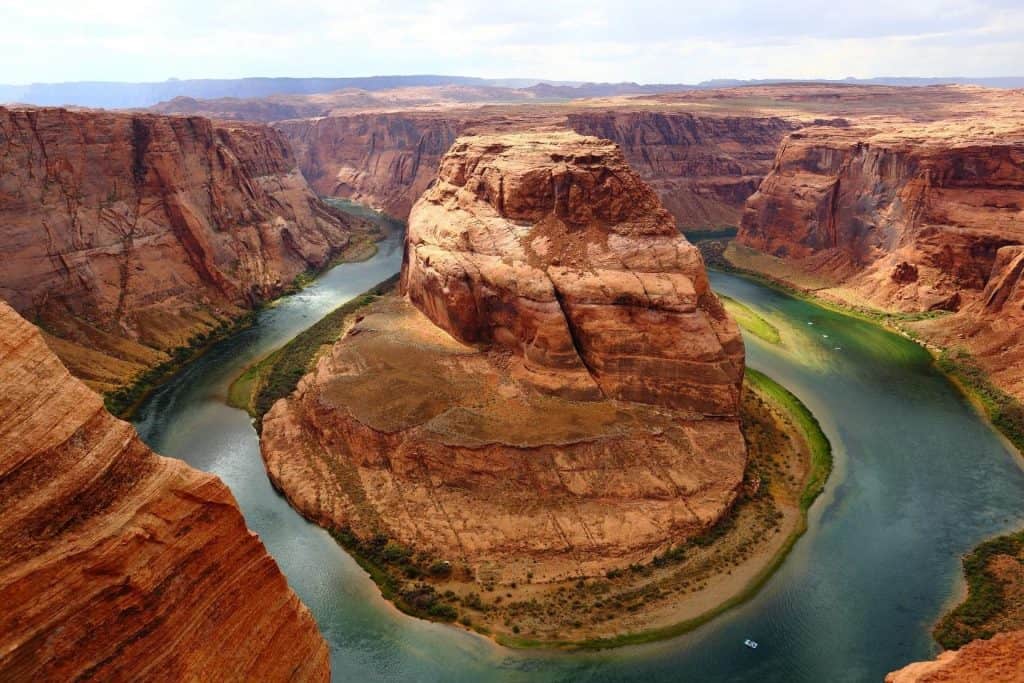 Cave Creek Recreation and Activities
Cave Creek Regional Park
Spur Cross Ranch Conservation
Frontier Town
Go John Trail
Carefree's Enchanted Pumpkin Garden
Cave Creek Museum
Black Mountain Trail
Wild at Heart
Debs Wild West Memories
Grace Museum of America
Carefree Desert Gardens
Rancho Manana Golf Course
Rare Earth Gallery
Jewel of the Creek Preserve
Carefree Sundial
Sonoran Arts League
Cave Creek really offers many things that you might be looking for as a retiree looking for the perfect place to spend their retirement. Being able to decide which of these you would like to do is going to be the only problem that you face here. With so many things to do, how will you ever find the time to do them all?
Conclusion — Why You Should Move to Arizona When You Retire
Arizona is a beautiful and charming state. There is so much to offer retirees that it is one of the most popular states in the entire United States to retire in. There is no shortage of activities, intentional communities, or additional friendships. You are able to truly find the best place where you will fit in whether you are more Bohemian traveler or someone who was used to wearing three-piece suits to work. This makes it a great place to recommend for retirement as everyone is capable of finding their own place in life there. There are not many places where you can get desert landscapes, mountains, and more in one location. However, Arizona can offer you all of those. The reason that we cannot just offer you one recommendation as the "perfect" place in Arizona to retire is that the "perfect" place is based on who you are as an individual.