Latest posts by Chidi-Blessing Mills
(see all)
Choosing the right retirement location is one of the most significant life decisions you will make. This is why it is very essential to choose a suitable retirement location. Making such a right decision can result in a lifetime of satisfaction and peace.
However, when you make a wrong choice, you could end up losing all hope on your dreams and eventually find yourself still spending tons of cash to correct that erroneous mistake.
For this reason, we have chosen to provide you in this article various opportunities that would assist you in making the right decision and help you to choose that location, where you believe, would be suitable for you when your retirement time comes.
You will also gain an insight that will help you to decide whether it is the best decision for you to move home or not. If you are positive about moving, then it will also help you to decide your choice of residence. The article will evoke questions aimed at helping you realize those goals and visions you have about your retirement and help you find solutions.
Of course in the retirement ages, individuals often need good medical attention and care that is the reason we have also provided you with areas that have access to perfect medical care with good facilities and a serene environment.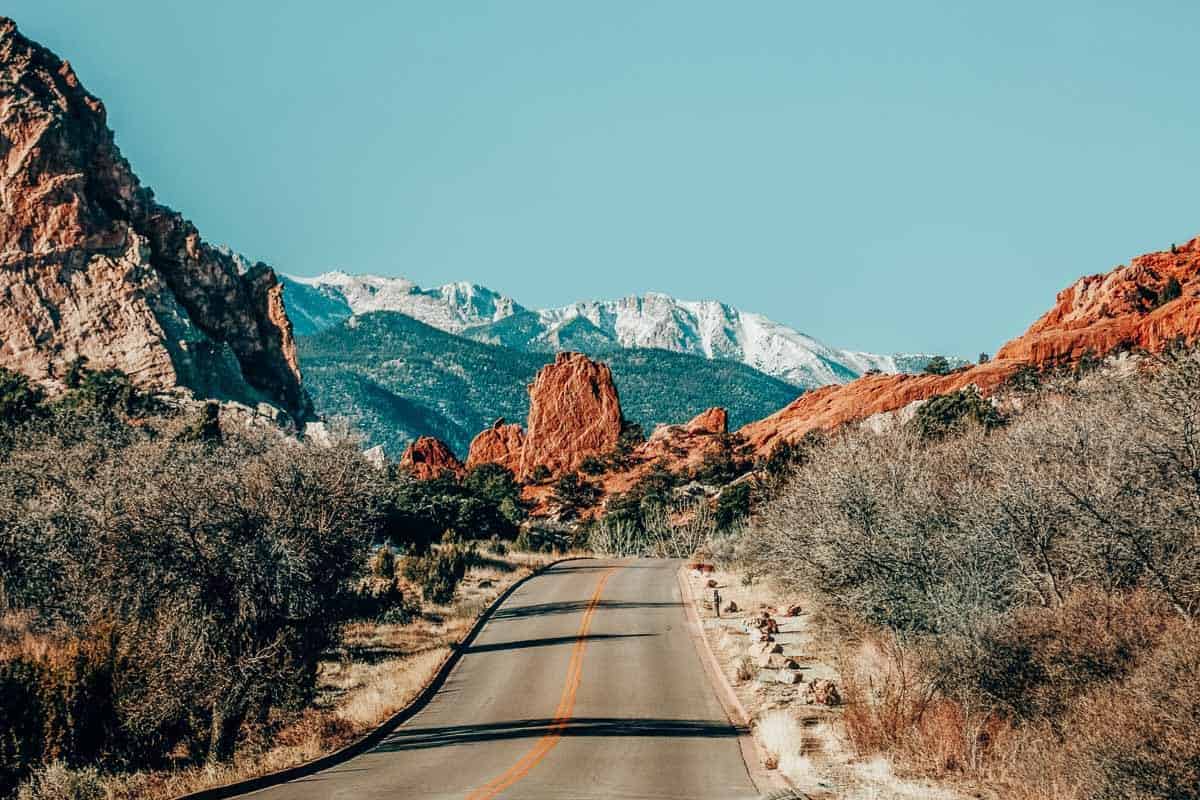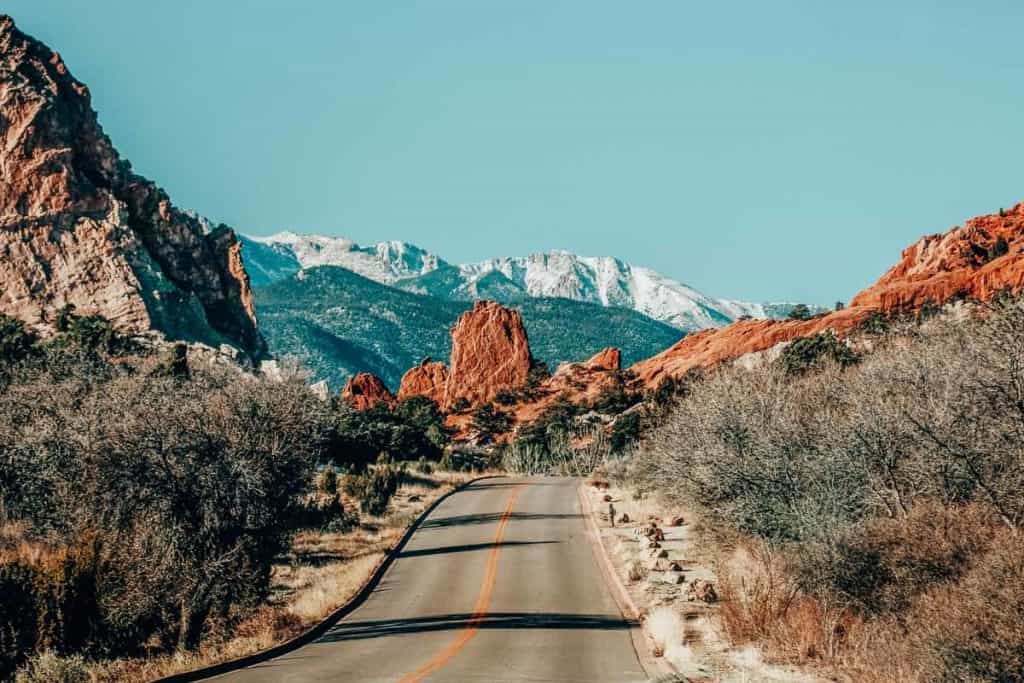 The environment in Colorado could be an exact fit of all you wish for as your retirement destination. Have you ever considered retiring to the brisk Rocky Mountain West with its scenic beauty without experiencing the hassles of wintertime snow shoveling?
Then you should be willing to explore the artistic locales which the tall Alps and virgin ponds in Colorado propose. This is very spectacular for individuals who love the beauty of nature and are willing to enjoy such wonderful places in Colorado.
Life is an adventure even at your golden age and for this reason, the State of Colorado is a suitable ground for the seekers of adventure. There are a lot of common events that you can get yourself involved in. One of them is going for rides on horseback, which is very exciting as the areas have several stables.
The beautiful water bodies are also suitable for kayaking or having a water raft exercise which is good for keeping you in shape at all times. You should endeavor to try out one if not all of these exercises while enjoying your stay in this environment.
Quality provision of amenities is very essential in having a good retirement time so you should make sure you put all amenities that have been provided for you to good use. Also, endeavor to fit into a similar-minded retirement community as these communities often handle the care of your lawns and removal of snow for you. So you shouldn't worry about getting a backache. In this article, you will find all the best communities where you could successfully retire in Colorado.
Now, these communities are also cost-preserving so before venturing into them, you should ensure that you have made good plans for your finances. To do this, you should get a financial consultant to guide you on how to go about the whole process.
How We Selected the Best Retirement Communities in Colorado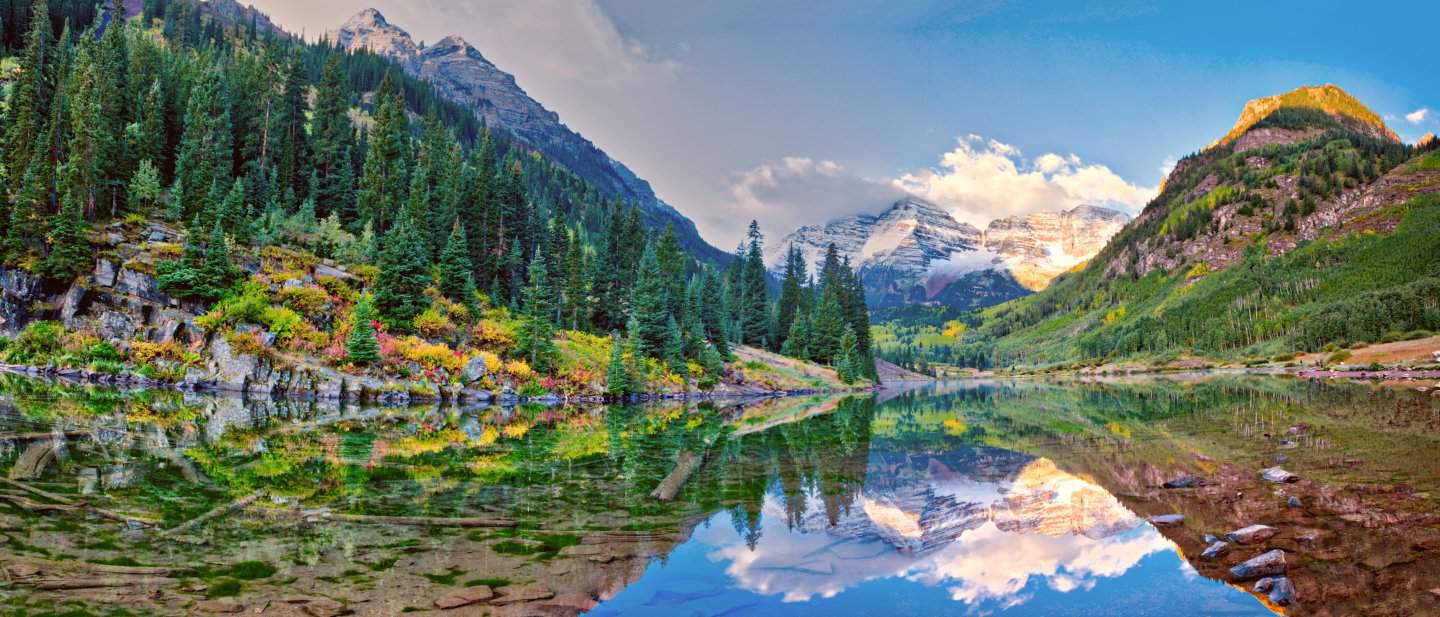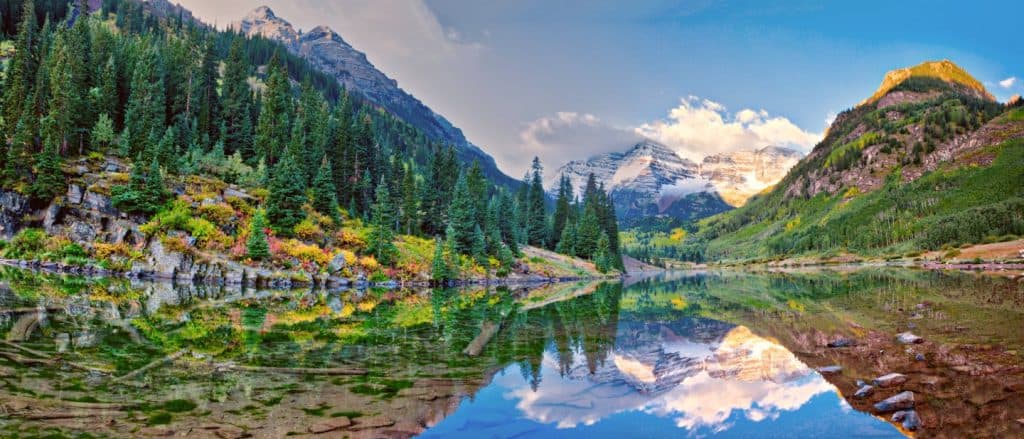 Getting the finest and top areas for pensioners was a little stressful but despite that, we have been able to gather a list of all the cool places you can spend your retirement years in the State of Colorado. We compiled our list by noting down the critical issues which could affect the retirement plan like the burden of tax payment, provision of standard healthcare services and entertaining events which take place randomly in the State of Colorado. After getting down our statistics, we concluded that some areas couldn't fit into our list and outclassed others.
The first move we had taken was to gather information from U.S. Censuses for areas that had above 10,000 inhabitants. After that, we ranked the performance of every city on each of the five grading categories as shown below. From this categorizing strategy, we were able to extract the best areas which had ranked top in all the five points which include:
Healthcare/social assistance
Housing
Recreation
Senior Population
Income/finance
One important factor you should bear in mind when choosing a retirement location is whether the location will provide you with opportunities to expand your social life. This means you shouldn't retire as a loner but instead in a location where you can easily get friends that are within your age bracket. To ensure you have such a provision, we also drew up a statistic of areas with elderly people above 65 years of age.
There are lots of reasons why retirees desire societies with an elderly resident. One reason is the setting of the housing structures which usually consist of townhomes and flats. Such kind of buildings is easy to maintain when compared to the old-fashioned home.
The second reason is the availability of good and functioning amenities which would cut down your expenditure and other costs you are to incur. You also have the option of checking out the city housing structures embedded with multi-units if you wish to economize your costs.
As a retiree, you could have a lot of free time which you might not have an idea of how to put them into good use. But instead of doing nothing, you could try getting a hobby which keeps you busy but remember to go lightly.  Alternatively, you can choose to engage in volunteer services.
Apart from that, there are still a lot of things you can do to keep your mind active and that is why we have chosen areas where there exist opportunities for you to take up something engaging. The metrics for this decision were based on cities having good facilities where one could do something related to entertainment, recreational activities, and artwork.
Moving over to a new location for retirement means you would be abandoning the previous health facility you had been visiting or medical attention you had been receiving. There shouldn't be a need for worry because you can get all these in the retirement communities on our list. We have hand-picked areas with a good medical facility where you would as well receive sound medical attention.
Having said this, let's quickly run through our list of the best retirement communities in Colorado where you could have a successful retirement time.
30 Best Retirement Communities in Colorado
1. Lakeshore at Centerra


This condominium society was established in Loveland by Landmark Homes around the year 2002. It has three different floors on which there are several bedrooms in ones and twos. You have an option to choose from these apartments which are about 1,070 to 1,120 square feet in size and are fitted with two bathrooms.
There is also a car garage with a capacity of only one vehicle and detached from the main house building. A fee is charged to homeowners so that the association can successfully handle the charges incurred in the removal of garbage, regular lawn maintenance and the general care of the surroundings.
Also, this serene condominium is installed with a lot of amenities which include a semi-gym where you could handle your working-out and a separate room which could be used as a meeting point for clubs and little gatherings.
On the exterior of Lakeshore at Centerra, you would find a spa, swimming pool, and tracks where you could go for a walk or go bike riding. The fans of nature's beauty could wander around the park or go hang out at the lakes and other interesting water forms.
Are you a golf-lover and cannot find one situated closely in your current locality? Get relaxed and prepare to join the other retirees engaging themselves in the neighboring golf course.
One of the neighboring cities in this locality is Denver which is renowned for its arts, cultural and sports attractions. You can easily get to explore the extras of the city without having to bear the full cost of living in Denver.
Price Range: Low $200ks – Mid $200ks
Home Count: 280 homes
Age Limit: None
2. Gate N Green
Ever since the 1970s, the existence of this gated society has been in place so it is typical for the retirees' community. There lies a clubhouse just right in the middle of the compound which is used for Broomfield's development. Within this clubhouse, you would find an internal pool for those who do not wish to use the external one. There is also a room where all workouts and exercise activities could be done and a sauna where you could unwind after exercising.
You and your co-retirees could enjoy an evening session in the multi-purpose room created in the building while good dishes are prepared for you in the kitchen with nice caterers at your service. There also exists a Recreational Vehicle parking lot in the neighborhood for those who have an R.V.
Ranging from a dimension of 1,008 to 2,432 square feet, the apartments in this community serves as a perfect home for single-families. Each home consists of bedrooms and bathrooms in threes or twos and the garages are large enough to hold up to two vehicles.
A lot of the homes are also fitted with floors made out of hardwood, patios which are shielded and skylights. There is a fee paid once-a-month by the retirees to enable the community to take care of the removal of snow and maintaining the general surrounding of Gate N Green.
Price Range: Mid $200ks – Mid $300ks
Available Homes: 300 homes
Age Limit: 55+
3. Mirasol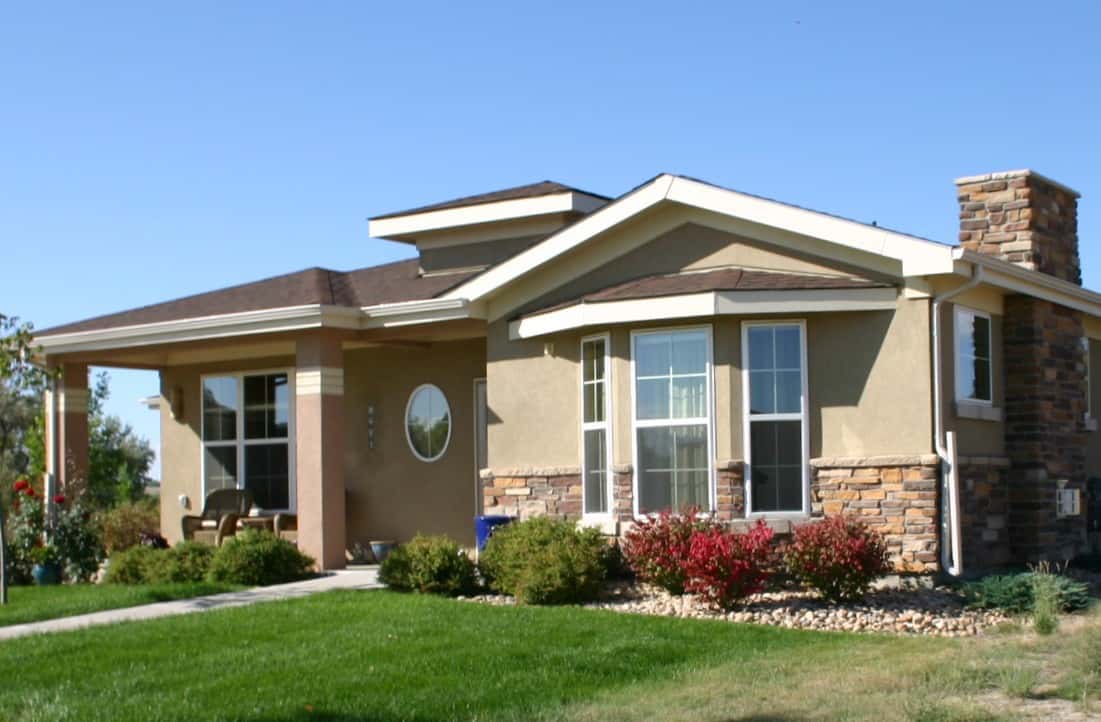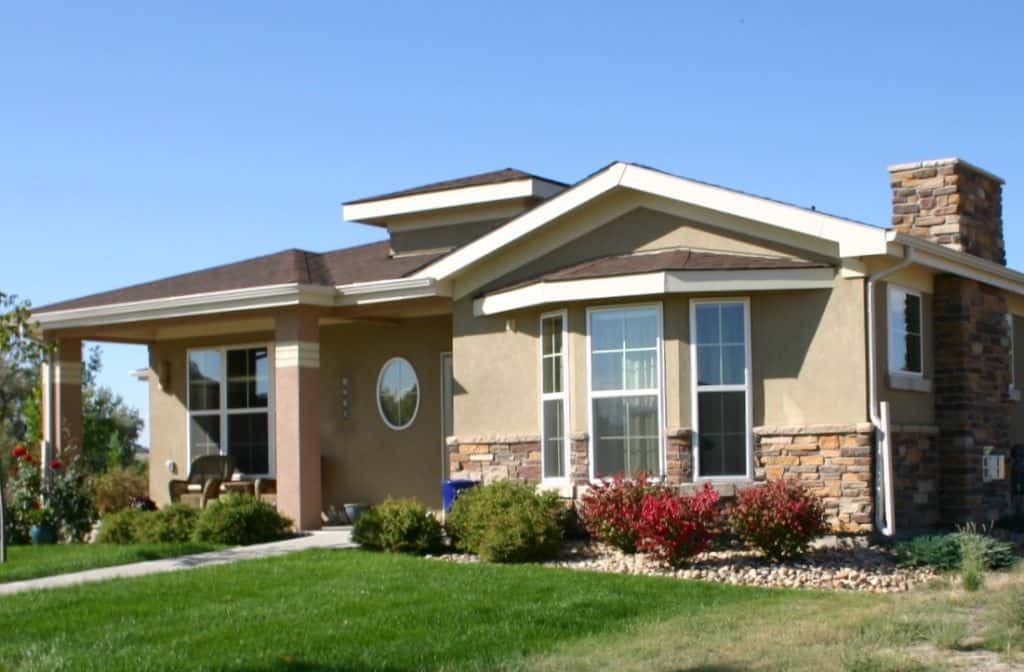 The community of Mirasol is quite a little one and is suitable for those wishing to be in a less populated community as there are only 52 single homes for families. The dimension of the homes is between 1,016 to 1,677 square feet in dimension and is only offered for resale.
A good portion of these homes is fitted with only two bathrooms while the bedrooms could be found even in threes. The garage attached to the apartment can house a maximum of two vehicles.
You are also allowed to choose the floor you wish to reside on as there are three available floor plans. You shouldn't worry about the environmental maintenance, removals of snow from the surrounding or the time-to-time landscaping which occurs as all these are settled by the meager fee you are charged every month.
Although the prices for this community are quite affordable, you should still bear in mind the cost one incurs while living in the city of Colorado. While making plans for retirement in this society, this should be one of the key factors to note down.
From time to time, there is a holiday party organized by the community and which has been already funded. There are also nights when trivialities are organized and lessons for craft learning for those interested in crafting.
At the end of every year, a banquet is also held by a Wii bowling club and all these occasions take place in the event Centre which lies at the heart of the community compound. Aside from that, there is a massage center, gym, salon, multipurpose room and a little house where the retirees could settle down for a nice cup of coffee.
Price Range: High $200ks – Mid $300ks
Home count: 52 homes
Age Limit: 55+
4. Centennial at RiverWalk
Centennial at RiverWalk is a condominium society which was established in 1998 and is situated in Littleton. It ranks among the top environment where one can go have a good retirement in the State of Colorado. There is a large clubhouse spanning about 12,000 square-foot in size housed in this community. This clubhouse has in it a lounge which is renowned for its card-playing activity and a coffee stand where retirees could get a decent cup of coffee.
The clubhouse has a bar lying on one side, a feast room, a catering room where the nice catering services are rendered to the retirees and also a dining room where you could have your meals. A mini-versioned gym is also available for workouts and a billiards room stands in a corner. Aside from all these fun areas, there is also a library for the bookworms and other book lovers where you could peacefully read a nice book. There is a pool on the exterior of the building fitted with a patio.
This is also one of the largest communities having a 552 residence sum of which 100 are limited to people of a certain age. The condominiums which have been restricted are about 650 to 1,300 square feet and quite a number are fitted with two bathrooms and bedrooms while the rest are single. There are parking spaces which lie in the underground garages and are designated to the inhabitants of Centennial at RiverWalk. The inhabitants would also be allowed entry using the elevator to every of the floor.
With the meeting of different minds and personalities, you should be prepared to find that partner who would join you in a game of dominoes, bingo, pinochle, and Bunco. There are also reading clubs and golf associations which are open to the membership.
Price Range: High $200ks – Low $300ks
Home count: 100 homes
Age Limit: 55+
5. Windsor Gardens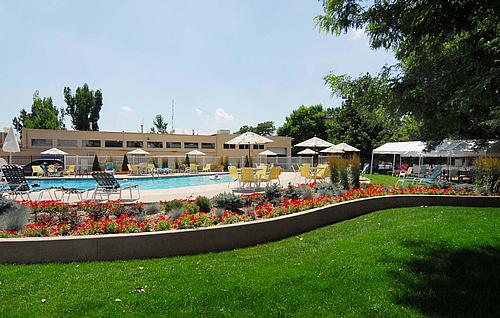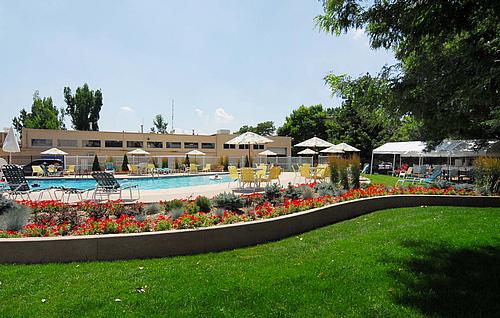 Windsor Gardens was established in the late sixties and early seventies by EDI and it stands as the solitary lively retirement society located in Denver. Although Windsor Gardens span a landmass of about 143 acres with lots of meadows and botanical gardens, one would still find downtown Denver in the neighboring locality.
A massive clubhouse lying on 35,000-square-foot of earth lies at the heart of the community fitted with two large pools. One would be found in the exterior of the clubhouse and the other lies outdoors. There are a mini-gym, library, restaurant, and game rooms also being housed by this clubhouse for the retirees to unwind and enjoy a peaceful amount of time.
The Emerald Greens Golf Course can also be found around in the neighborhood and is open to all who are interested in being a part of the club. Above all, you will find a coordinator on the ground who would assist you in learning all you have to learn and provide you with information on any activity you wish to feature in.
The homes in Windsor Garden are condominiums and townhouses which are about 720 to 2,145 square feet in size. Sewage and trash disposal, water provision, insurance and the general maintenance of the environment will be handled by the association though you will have to pay subsidized fees for these to be successfully satisfied.
Price Range: High $100ks – High $300ks
Available count: 2,689 homes
Age Limit: 55+
6. Gleneagles Village
Mission Viejo Company established this Ranch around the year 1984 and 2001. At the Gleneagles Ranch, there is a privatized system of living in the sense that the community is installed with gates meaning it is not accessible by just anyone.
It is a neighbor to the Links Golf Course where you could have a decent game of golf and still enjoy the idea of having a private life. In 2003, the clubhouse had to be lengthened to accommodate new installations like the library which had been set up from the contributions made by the inhabitants of the community and a pool room having two tables for a game of pool and cards.
In the lounge, you would find a large TV set to accommodate every show you are interested in watching and a kitchen rendering catering services to the retirees. There is a pool at the exterior of the building while in the interior lies a banquet room where functions can be carried out and a spa. In the environs, there are several ponds beside which are paths where you could have a nice walk.
The attached homes in Gleneagles Ranch have a dimension of 1,088 and 2,400 square feet with each one of them having bedrooms and bathrooms in twos or threes. Each house has a garage that can house two cars.
The single-residences for a family is about 1,685 to 2,123 square feet in dimension and are also fitted with bedrooms and bathrooms in twos or threes. Each house also has a garage with a capacity of two cars and there are master suites on the first floor of every home.
Price Range: Mid $300ks – Mid $500ks
Home count: 345 homes
Age Limit: 55+
7. The Villas at Great Plains Park
The idea of the Villas at Great Plains Park was set up in 2001 by the Kemmons Wilson Communities and situated in Aurora. Although it is still undergoing some embellishments, it still stands as a zone for the dynamic adult community with its clubhouse which serves as a communal hub for retirees.
The clubhouse consists of a multi-purpose room where parties and meetings are carried out, a kitchen that provides catering services to the inhabitants and the lounge installed with a large TV set where the fun of sports or football is shared.
There is an exercise room where you could have a workout and undergo light training to keep you in shape at all times and a pool on the exterior where you could have a cool swim. There is also a grill stand on the patio. Every Villa at Great Plains Park is in attachments of fours with a good number having one floor while the others are two-floored.
The homes are about 1,325 to 1,925 in size and are fitted with two bathrooms and bedrooms. Each one of them has a garage that can house two cars. There is also a sunroom and patio in each of the houses and the association fees charged from you are used to maintain the environment and other odd jobs around the Villas.
Price Range: Mid $300ks – Low $400ks
Home Count: 80 homes
Age Limit: None
8. Encore at Eastlake
Encore at Eastlake is a little community of friendship and cooperation having a home count of 140. It has a clubhouse which had been fitted with a well-furnished mini-gym and a room where you could carry out all tasks ranging from small gatherings to meeting of clubs and associations. There is a pool fitted with a patio on the exterior of the building and parks you could take a walk in as you enjoy the serenity of the alp breeze.
The community was established around 2015 or 2018 by Boulder Creek Neighborhoods and had its location in Thornton. The homes on Encore at Eastlake are detached and furnished with bathrooms and bedrooms in twos or ones which are all lying on a one-story building. The dimension of each home is between 1,295 to 1,617 square feet and has a garage with a capacity of two vehicles.
The maintenance of the environment is settled with the monthly fee you are charged from time to time.
Price Range: Mid $300ks – Mid $400ks
Home Count: 140 homes
Age Limit: None
9. Fairway Villas at Green Valley Ranch
Fairway Villas is a retirement community located between Denver's City Airport and downtown Denver. It is impeccable for those wishing to enjoy a comfortable retirement and at the same time explore the outer world. There is direct access for the members of Fairway Villas into the Green Valley Ranch Golf Club Course where they can receive special incentives.
One of the main attractions is the golf course but aside that, there are still other spots one could have a good time at the Fairway Villas. One of them is the Clubhouse spanning a size of 7,400-square-foot and fitted with a mini-gym, a library, a spa, a coffee stand, a library, and a games room.
Another of these attractions is the pool on the exterior which has a pool deck and several parks where you could let your hair blow in the wind.
The community has single homes for families spanning about 2,090 to 2,764 square feet in dimension. On the second floor of every home are additional living space, a large master bedroom, and an epicurean kitchen.
Price Range: Mid $300ks – Low $400ks
Home Count: 220 homes
Age Limit: 55+
10. Country Lake Villas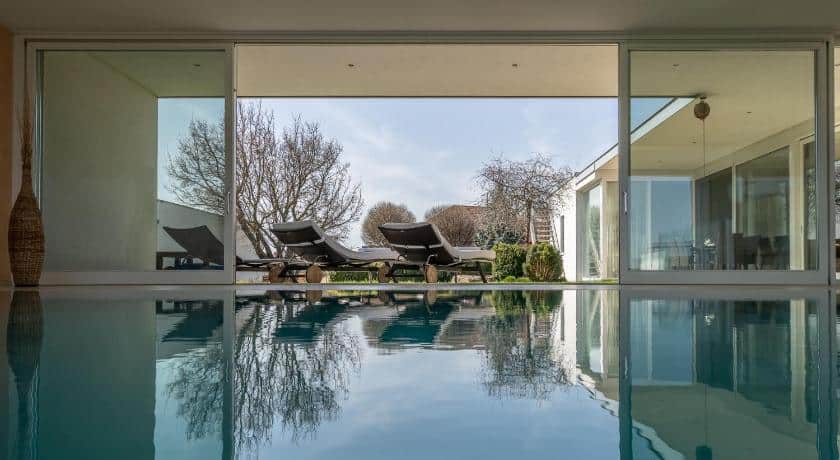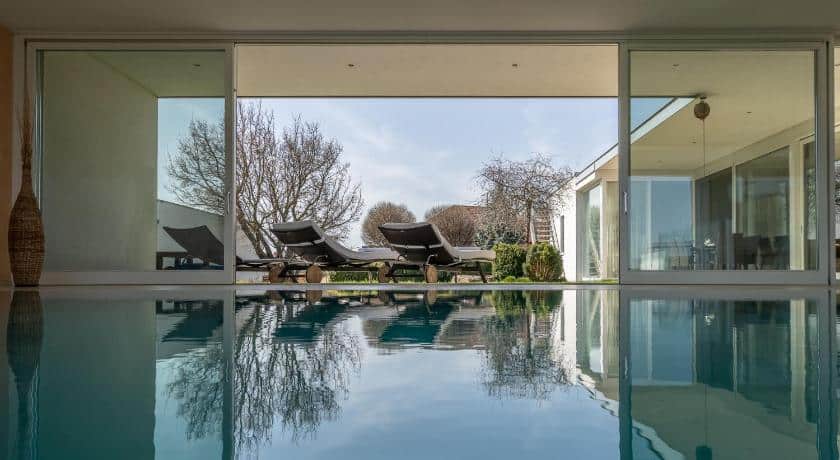 One of the smallest retirement communities in the State of Colorado is the Country Lake Villas which has a home count of just 25. It was established sometime around 1984 and 1993 and is exceptional for those who wish to have all their neighbors as friends and know them by name.
The homes in Country Lake Villas are about 1,230 to 2,320 square feet in dimension and fitted with bathrooms and bedrooms in threes and twos. All houses have a garage that can house two vehicles at max.
There are also master suites and an additional bedroom on the first floor and basement of the homes respectively. You will find most of the homes fitted with a roofed porch at the rear.
Although Country Lake Villas isn't mostly fitted with major amenities you will find in other communities, it lies on a little creek that has other water bodies linked to it. It is perfect for those with enthusiasm for the beauty of water and enjoys boating or swimming.
There would be a monthly charge which is used to handle the removal of snow, general maintenance of the external environs and landscaping.
Price Range: High $200ks – Low $400ks
Home Count: 25 homes
Age Limit: 55+
11. Anthem Ranch
Del Webb began the development of Broomfield's Anthem Ranch. He had established it in the year 2006 but had still been making some embellishments. However, in 2014, the development of Broomfield's Anthem Ranch was taken over by Toll Bros who is still making some additions to the community. The fixed age limit for the retirees of Anthem Ranch was 55 and above but from time to time, it reclines back to 45 years of age.
Broomfield's Anthem Ranch lies on a mass of earth between Denver and Boulder that is why it is easier for the retirees to navigate between the two cities at any time of their choice.
The homes are fitted with two bathrooms and bedrooms with the garage housing a max of two vehicles. There is also the availability of gourmet kitchens where nice meals are prepared, massive rooms and enough space in the exterior of the building.
You could also access the clubhouse which spans a large distance and is fitted with a movie theater, games studios, card rooms, and a beautifully adorned ballroom. There is also a pool and spa on the indoors of the community while on the outside lies another spa and pool styled in a resort manner.
You could join in a game of tennis, pickleball, shuffleboard and bocce ball all handled in the outside compound.  A good way to keep fit is to engage yourself in either bike riding or taking a walk on the 48 miles path which is available for retirees.
Price Range: Low $400ks – Low $1ms
Home Count: 1,300 homes
Age Limit: 55+
12. Hilltop at Inspiration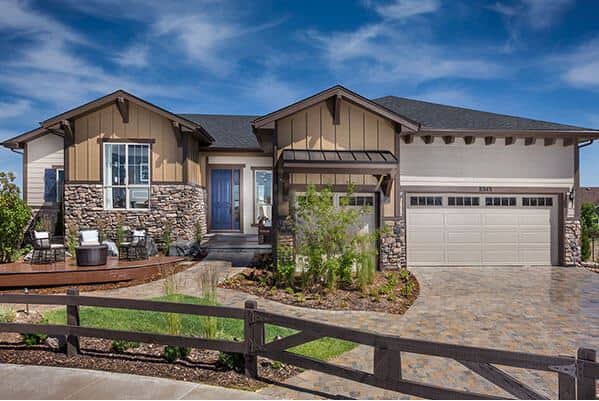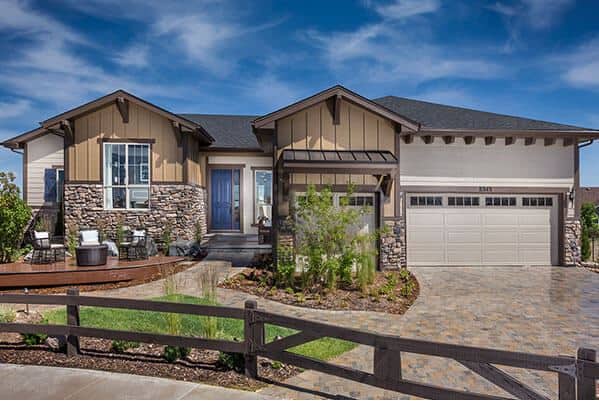 The construction at Hilltop kicked off in 2015, making the community to be one of the latest and newest in Aurora. Purchases are only available for the new constructions.
At the moment, the clubhouse is still undergoing construction but very soon when it will be completed, there will be a library to keep the retirees' mind active, a lovely ballroom, a multi-purpose room for various events and a café. On the interior, there will also be a pool and a mini-gym where you could workout.
There are also plans by the community to have an exterior pool and barbecue spots. The community will also put in place several courts where you could have a decent game of pickle, bocce, and tennis. Aside from that, there will be lots of parks and pathways for the bikers and strollers.
The hockey lovers won't be left out as plans are also made to install a parallel hockey area. There are three various collections offered by Hilltop with a total number of 14-floor plans. These collections are the Jefferson, Broomfield and Boulder Collections.
The homes in the Jefferson Collection has bedrooms in twos or ones, those in the Broomfield Collection are ranch homes which have a dimension of about 2,026 and 2,403 square feet with the designs plans all open to changes while the Boulder Collection have homes which are dimensioned at about 2,398 and 2,897 square feet and also have the availability of undergoing upgrades.
Price Range: Low $400ks – Low $1 million
Home Count: 1,800 homes
Age Limit: 55+
13. Heritage Todd Creek
Sitting on a landmass of 33,000-square-foot of earth, the clubhouse at Heritage Todd Creek stands as the most prominent building and amenity in the community. It has been furnished with a mini-gym which has a studio for aerobics and dance exercises.
There is also a lap pool on the interior, a billiards and craft room, a ballroom and a library with lots of books. There is a pool and spa on the exterior of the community, walking paths for strollers and two courts for a decent game of tennis.
There is a golf course connected to the community where you can have a practice for golf and a restaurant and shop. Arthur Hills who is famous for his designs of golf courses had developed the course fitting it with 72 pars and 18 holes
The homes underwent constructions in 2006 and the moment, there are still embellishments going on in Thornton.
Some homes in Heritage Todd Creek have been already owned by individuals but are still offered for resale. These include eight single homes for families and four houses with a design of a townhouse. Every one of these homes is fitted with two bathrooms, bedrooms and a garage that could hold two vehicles.
Price Range: High $300ks – Low $800ks
Home Count: 25 homes
Age Limit: 55 and above
14. Heritage at Eagle Bend Golf Course
The age limit at Aurora's Heritage is one of the lowest amongst other communities for seniors. At the age of 45 and above, you are allowed to own a residence here.
This is a good opportunity for Golfers as the houses in Heritage at Eagle Bend Golf Course is constructed around an 18-hole golf course with sights of the Rocky Mountains, and it serves as the top living spaces for golfers.
There is a massive clubhouse sitting on 37,000-square-foot of solid earth fitted with various games and craft and card rooms, a computer laboratory, a public library, billiards boards, and a magnificent ballroom.
There is also a pool on the interior of the clubhouse and a high-tech mini-gym furnished with mass building and cardio training gear. Outdoor fans can have a decent game of tennis and bocce ball in the outside environment.
You can also recline by the second pool which lies on the exterior or engage yourself in miles of hiking and bike riding. Heritage at Eagle Bend Golf Course has a 24/7 open restaurant known as Eagle's Nest.
The community provides single homes for families, townhouses and duplexes. Several homes have structures like stonework countertops, stroll out cellars and sights of the golf course. The dimension of the homes is about 1,170 square feet to beyond 2,500 square feet.
Price Range: Mid $300ks – Mid $700ks
Home Count: 1,442 homes
Age Limit: 45+
15. Enclave at Heritage Hills
Enclave at Heritage Hills was established around 1998 and 2006. The community has a home count of 122 and each of the five-floor plans proposes between 1,624 and 2,184 square feet of residential space.
All the homes are singly built, having bathrooms and bedrooms in twos, three or ones, a patio and garages which could hold two vehicles and in some cases three.
There is also the availability of an extra room where a relative can sleep or you could have little entertainment. The fees in this community are relatively high compared to others on this list, therefore, you'll put into consideration the extra cost of assets taxes when relocating to Enclave at Heritage Hills.
The community focuses on its clubhouse, where a holiday bash or game night can be hosted successfully. There is also a kitchen that offers catering services if you wish to include additional glamour to your next occasion.
A 30-minute drive would take you to Denver where you could view additional options for fun including their museums, theater and skilled and college game.
Price Range: High $400ks – Mid $700ks
Home Count: 122 homes
Age Limit: None
16. Littleton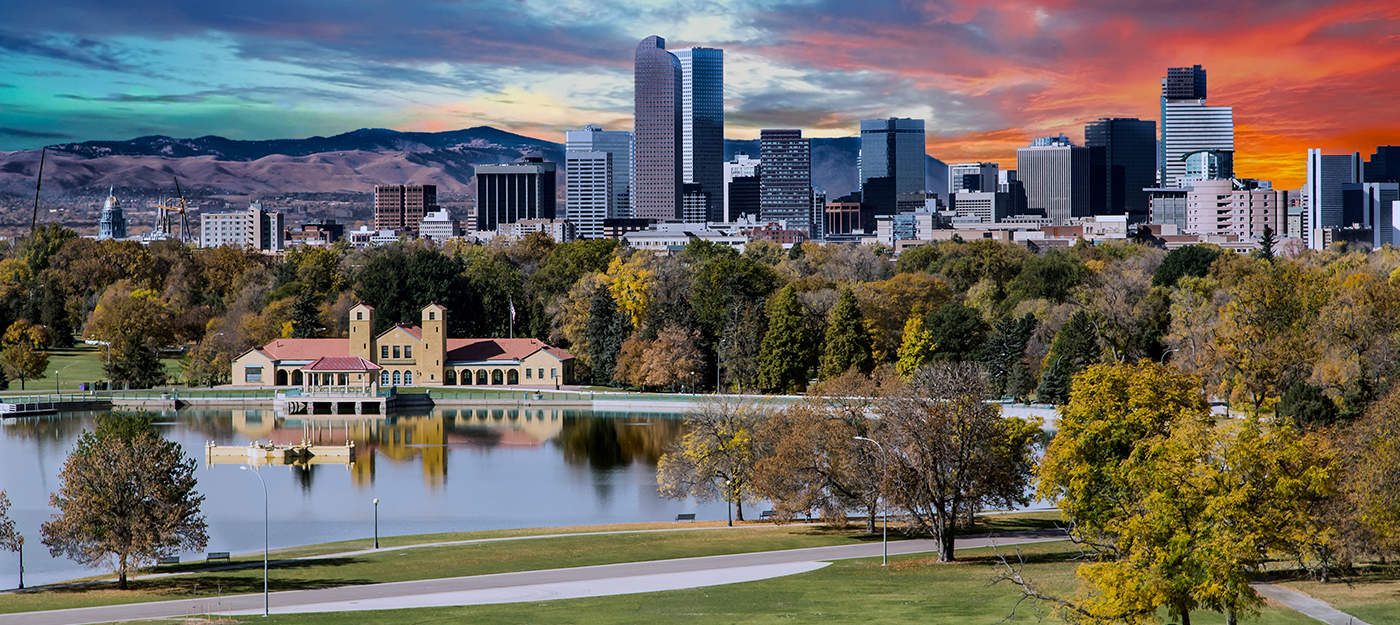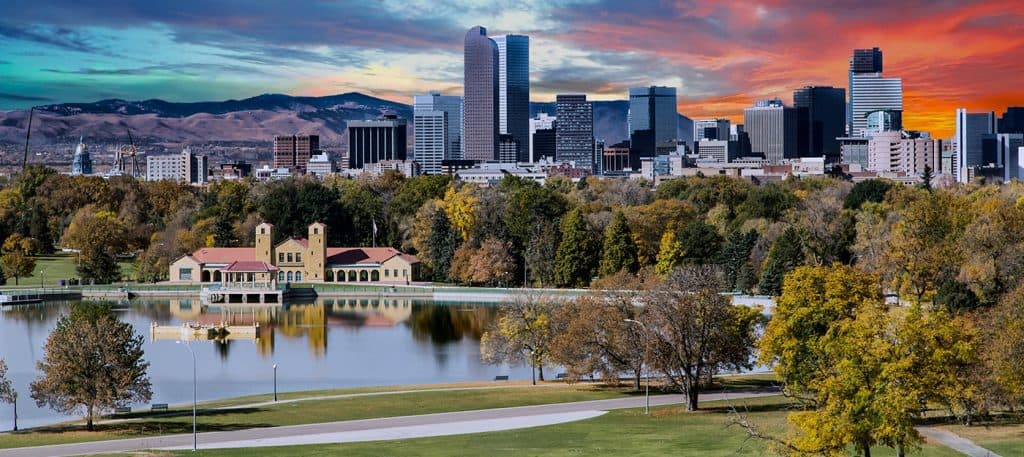 Littleton, which got its jump in the course of the Pike's Peak Gold Rush, has developed into one of Denver's eventful environs. About 44,000 individuals are residing in the region, which comprises a substantial proportion of pensioners.
Anybody considering a slight portion of small urban American bliss in Colorado must think through Littleton. This lively residential atmosphere offers ample leisure activities and occasions. It's business district region vaunts above 200 shops and companies. And outside fans have adequate fauna to savor while in Littleton.
You can discover a variety of biking and hiking tracks that connect the suburbs area to botanical gardens and ponds. You'd also be close to the legendary South Platte River and the Rocky Mountains. Additionally, the town holds numerous carnivals and concerts, as well as the 10-day Western Welcome Week, which is rooted in the 1920s.
You can as well celebrate the formal commencement of the vacation period with the yearly Tree illumination and Candlelight Walk. Littleton is furthermore, famous for its simplicity of healthcare admittance. Our exploration reveals the town accommodates roughly 10 medical homes to satisfy 1,000 people.
Nevertheless, the town isn't the most inexpensive to reside in. Colorado levies Social Security remunerations and the tax encumbrance in Littleton positions at a mid-level 19.0%. Therefore, it might be sensible to invest in tax-privileged reserves vehicles like a Roth IRA. You can perform eligible withdrawals free of tax.
Housing costs are equivalent to nearby cities, with numerous committed retirement communities to select from. Hudson Gardens provides curricula on the entirety from gardening to beekeeping and furthermore, it functions as the location for the city's midsummer performance series.
The population above 65 years: 16.1%
Multi-unit Housing Edifices: 38.6%
Average Household Revenues at ages 65 and above: $37,723
People for every Art, Entertainment and Recreation Establishment: 1,824
People for every Healthcare and Social Support Establishment: 187.9
17. GREENWOOD Village
Arriving at the first position in Greenwood Village, which is one of the most prosperous residential communities in Denver. Pensioners account for just above 13% of the city's approximately 14,000 inhabitants and they relish the top average salary in our classifications, at above $108,000.
Greenwood Village similarly acquires the finest evaluation for social support and healthcare, with above 160 facilities situated all over the city. The History Colorado Center and the Denver Art Museum are exciting places you'll love to visit when in Colorado.
The population is above 65: 13.6%
Multi-unit Housing Edifices: 33.1%
Average Household Earnings at ages 65 and above: $108,224
People for every Art, Entertainment and Recreation Establishment: 850.2
People for every Healthcare and Social Support Establishment: 87.6
18. WHEAT RIDGE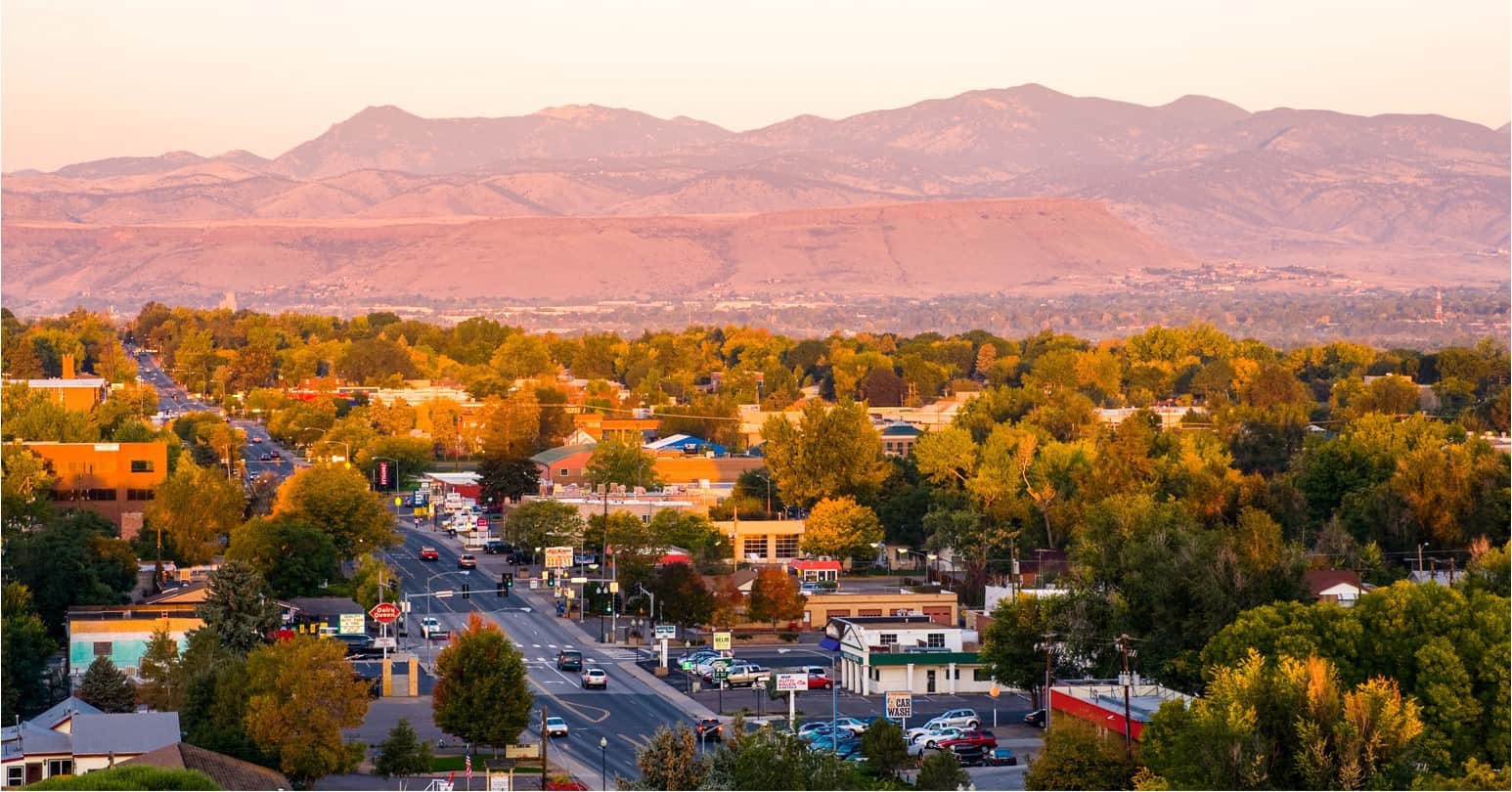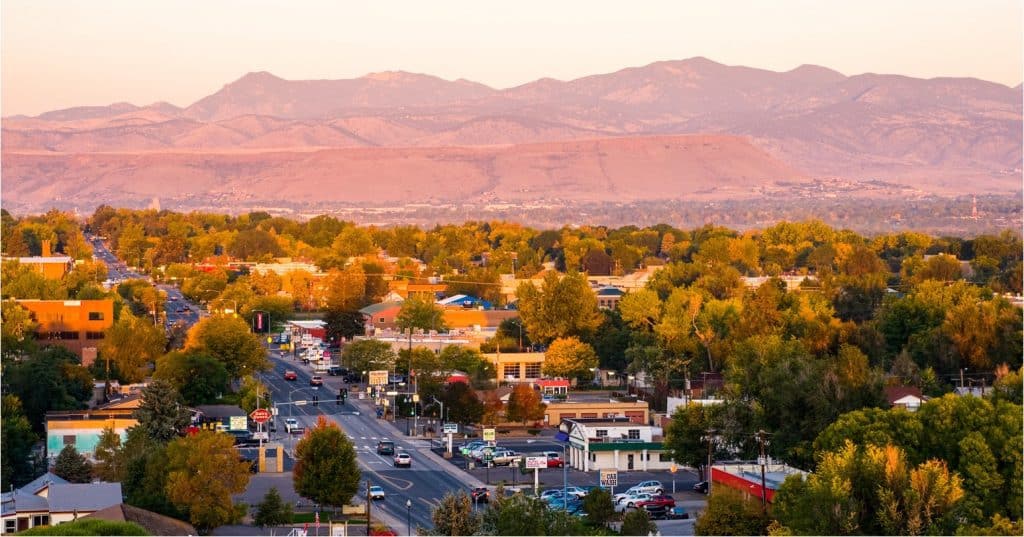 Wheat Ridge obtains high grades due to its pensioners' populace, accessibility of retirement accommodation and its little proportion of individuals to healthcare and social support suppliers.
Wheat Ridge is appropriately situated just to Denver's northwest and is slightly larger than a number of the added metro environs, however, it still arouses a picturesque small-town atmosphere.
There are numerous spots to go shopping plus several parks where you can go for a walk-in. The Wheat Ridge Dynamic Adult Center funds consistent open-air occasions, plus tutoring and hobby courses for older inhabitants. The yearly Carnation Fiesta is the city's most commonly performed occasion.
Population is above 65: 17.5%
Multi-unit Housing Edifices: 33.5%
Median Household Earnings at ages 65 and above: $35,043
People for every Art, Entertainment and Recreation Establishment: 1,535.9
People for every Healthcare and Social Support Establishment: 164.3
19. GRAND JUNCTION
Grand Junction is sited beside the Colorado River, not distant from the Utah boundary. The city has a vigorous populace of roughly 60,000 individuals, of which 15% are pensioners. If you have a taste for natural magnificence and perception for a quest, you won't be let down.
Grand Junction is near to both the McInnis Canyon National Conservation Area (which is approximately 1.5 hours) and the Colorado National Monument, and where you can go hiking, fishing and rafting. Over the years, Mesa County has been the spot of numerous essential fossils unearthing, plus the Bollan Stegosaurus and the original Brachiosaurus.
The population above 65 years: 15.7%
Multi-unit Housing Edifices: 22.8%
Median Household Earnings at ages 65 and above: $32,302
People for every Art, Entertainment and Recreation Establishment: 1,497.5
People for every Healthcare and Social Support Establishment: 166.4
20. Estes Park
If you appreciate solitude and want entree to the prodigious outdoors as soon as you want it, Estes Park might stand as the best spot to pass your pension in. And more, our study displays roughly 32.6% of the inhabitants consist of pensioners.
And you'd have numerous open-air events to retain your brain vitality and your soul's wellbeing at Estes Park. For example, the town functions as a base for the Rocky Mountain National Park. And you'd have entree to 2.46 therapeutic hubs and 2.13 leisure centers for every 1,000 people.
21. DURANGO 
Durango's name is derived from the Basque name "Urango" which means "water town. Located in the southern portion of the State, Durango is a lure for sightseers but the 17,000 individuals who reside here perennial before now are acquainted with whatever makes it so extraordinary.
It is ranked second-best in both the entertainment and healthcare groupings plus one of the sophisticated average revenues for pensioners. There are five main ski regions close and once the weather gets warm, you can check out the tracks at Mesa Verde National Park.
The population above 65: 8.9%
Multi-unit Housing Edifices: 36.3%
Median Household Earnings at ages 65 and above: $44,363
People for every Art, Entertainment and Recreation Establishment: 688.6
People for every Healthcare and Social Assistance Establishment: 97.3
22. Monument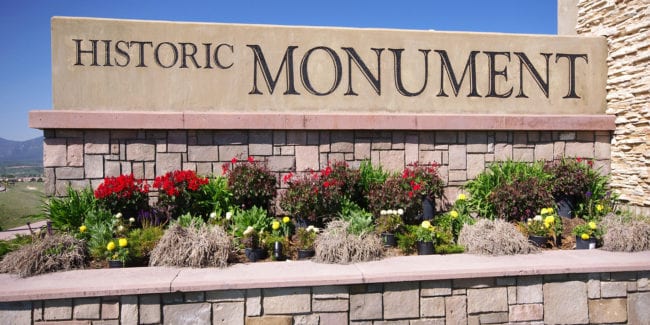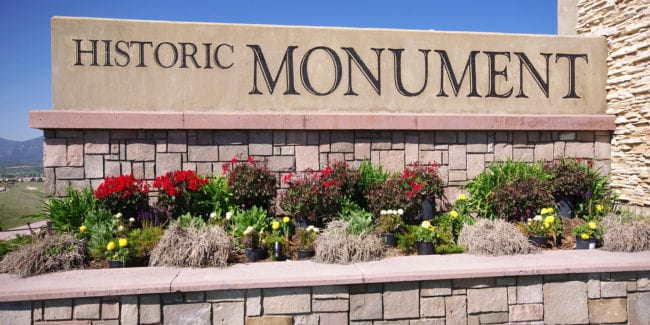 Amongst our list of top spots to spend your pension in Colorado, Monument is legendary for its accessibility to healthcare with beyond 4.3 hospitals for every 1,000 individuals. The tri-lake region stands as a noiseless and serene community, however, you'd similarly have easy entree to every one of Colorado's main urban fascinations.
Those who are interested in engaging in arts can go to see its city center with its whole lot of traditional art galleries and the Victorian tea house. And the courageous can have plenty of hiking space, as well as the 15-mile Santa Fe District Track, which wounds through Monument.
23. BOULDER 
With more than 101,000 inhabitants, Boulder is one of the biggest cities in our grades and Colorado. Situated roughly 30 miles from Denver in the north, Boulder has proven itself to be one of the essential metropolitan centers in its privileges. Multi-unit accommodation is abundant and pensioners receive substantial average revenue of above $57,000.
The city's inhabitants relish an extensive selection of leisure and entertainment selections, like the Redstone Meadery, the Andrews Arboretum and the Leanin' Tree Museum of Western Art. Boulder is remarkable for its large beer producers in the world.
The population above 65 years: 9%
Multi-unit Housing Edifices: 46.5%
Median Household Revenue for ages 65 and above: $57,163
People for every Art, Entertainment and Recreation Establishment: 925.5
People for every Healthcare and Social Support Establishment: 177.1
24. Golden
Golden isn't merely amongst the finest homes to retire in Colorado but it is also categorized amid the best 20 localities to have your pension in the USA's directory. It is renowned for easy entree to health care by way of among 4.9 doctor's administrative centers for every 1,000 individuals. The city of Golden might also fit you if you love fiestas and outdoors celebrations.
The region sustains approximately 1.96 retirement leisure centers for every 1,000 individuals. Sights comprise of the Clear Creek Whitewater Park where one could go kayaking, the Colorado Railroad Museum and Colorado School of Mines Geology Museum. History enthusiasts would be thrilled to hear of the town's Gold Rush eras.
25. STEAMBOAT SPRINGS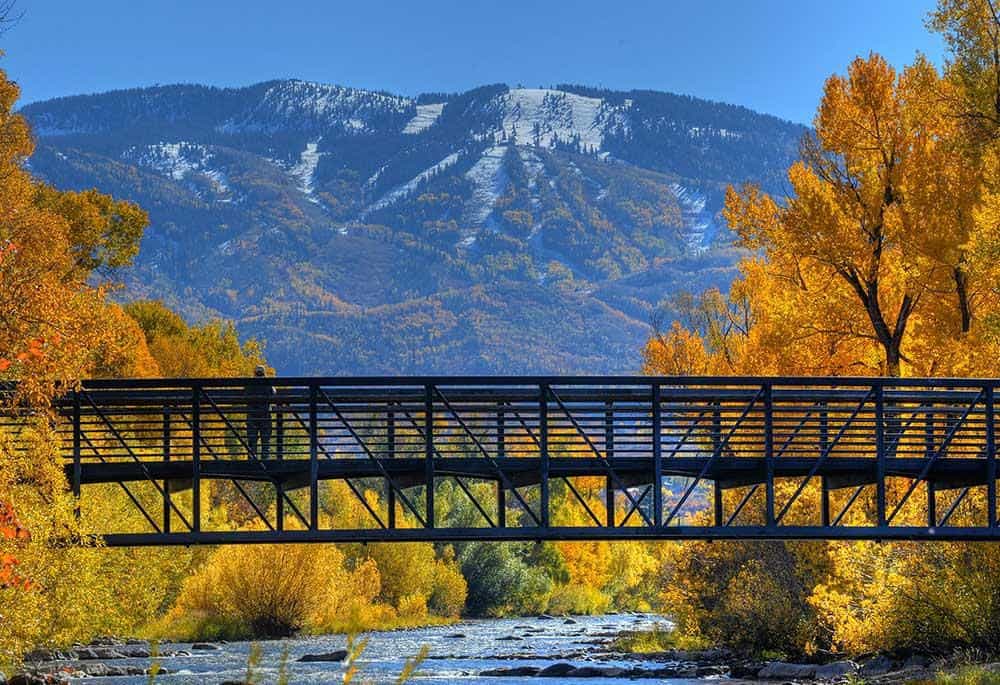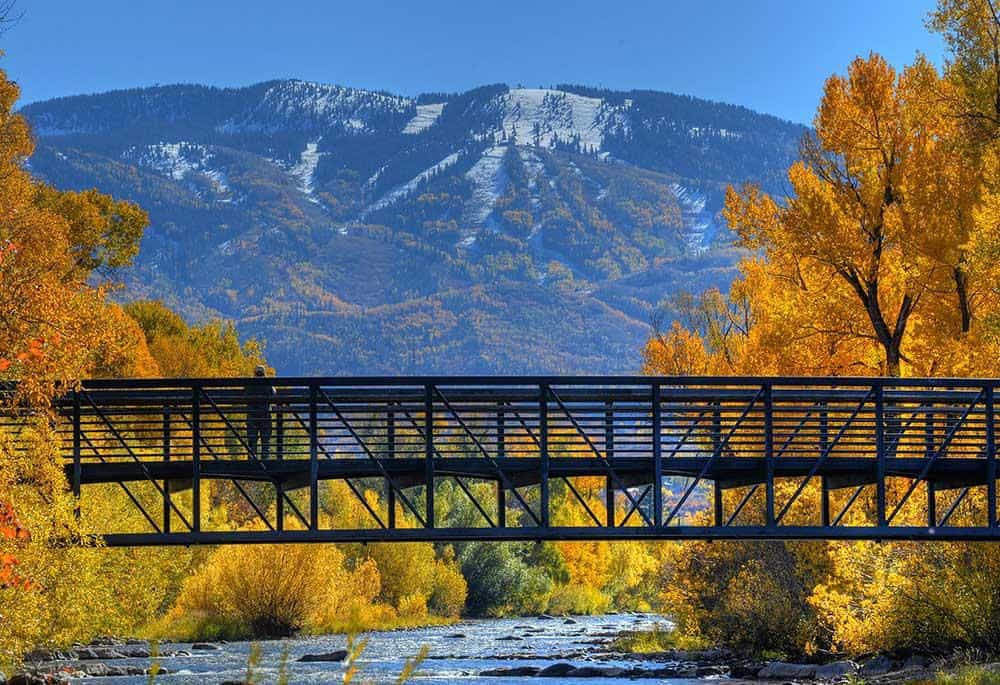 Steamboat Springs is one of the State's foremost resort terminuses for the lovers of skis and it is a good match for pensioners at any time of the year. Almost 12,000 individuals reside here and nearly 9% are 65 years and counting.
It received the top individual position in the accommodation and entertainment groupings, however, it also recorded suitable for healthcare. Apart from skiing, the inhabitants of Steamboat Springs relish kayaking along the Yampa River, mountain biking and having a bath at the Old Town Hot Springs.
The yearly Steamboat Springs Midwinter Festival is the nonstop running occasion of its category west of the Mississippi.
The population above 65 years: 8.8%
Multi-unit Housing Edifices: 47.8%
Median Household Revenue for ages 65 and above: $57,439
People for every Art, Entertainment and Recreation Establishment: 401
People for every Healthcare and Social Support Establishment: 130.8
26. Salida
Salida has a great deal to offer to pensioners who comprise almost 22.9% of the inhabitants. Common events consist of horseback riding, skiing, and kayaking. Music fans with a dissimilar ear would be pleased to discover their selection extends from the Alpine Orchestra to a midsummer performance series.
And you can also unwind at the Salida Hot Springs, which functions as the biggest indoor warm spring swimming pool in the State of Colorado. You could appreciate lap pools or engage in swimming training. And if you fall sick, the town has a provision of almost 5.21 doctor's administrative center for every 1,000 individuals. Nevertheless, its tax problem upsurges above other towns on our list of top environs to go pensioning in Colorado.
27. Lone Tree
Lone Tree is located south of Denver and is suitable for those looking for a lesser, wealthy town in Colorado. This quiet town lies on solid earth just 26 miles away from Denver and which you can get to employing bus or rail.
However, there is ample to keep you engaged while at Lone Tree. An example is the drama arts center and the Symphony Orchestra which the town boasts of. It also houses the Park Meadows Mall which is the largest shopping spot in the State of Colorado. The Schweiger Ranch is one of Lone Tree's most noteworthy antique spots.
Lone Tree also has one of the largely staffed Medical Facility in the region known as Skyridge. Not more than 12,000 individuals reside here and practically 9% of them are aged 65 years or more. Regardless of its smaller mass, Lone Tree stands as one of the top overall communities for earnings, with pensioners grossing an average pay of beyond $82,000.
Indeed, Lone Tree has approximately 8.99 medical facilities for every 1,000 individuals. And elder inhabitants comprise 10.2% of the populace. There's a sturdy traditional sight and the city has its masterpiece orchestra along with a drama arts center. You're also 25 miles close to fascinations like the Coors Field and the Denver Zoo.
Population above 65 years: 8.8%
Multi-unit Housing Edifices: 36.5%
Median Household Revenue for ages 65 and above: $82,560
People for every Art, Entertainment and Recreation Establishment: 1,481.5
People for every Healthcare and Social Support Establishment: 118.5
28. Montrose
Established in the great desert area of Colorado, Montrose offers its inhabitants, 19.6% of whom are pensioners, with lots to see. John Wayne and Western film enthusiasts can walk around nigh Ridgeway, where portions of "True Grit" were captured. Parts from "How the West Was Won" and "True Grit" were captured beside Owl Creek Pass.
Fascinations in Montrose comprise a botanical shrubbery, the Ute Indian Museum and several regions for open-air sporting like horseback riding which is best for the cravers of adventure. The average housing worth poses a $182,300, in line with research by Niche.com.
Below 19,000 individuals live here and nearly 20% of them are above 65 years of age. Although its site is slightly remote, Montrose isn't deficient when in amenities like healthcare and social curricula for pensioners.
Black Canyon at Gunnison is certainly one of the best charming spots for horseback riding and camping whereas the Ute Indian Museum offers a captivating expression at the valley's most primitive residents.
The population above 65 years: 19.6%
Multi-unit Housing Edifices: 17.2%
Median Household Revenue for ages 65 and above: $35,063
People for every Art, Entertainment and Recreation Establishment: 1,898.1
People for every Healthcare and Social Support Establishment: 131.8
29. Berthoud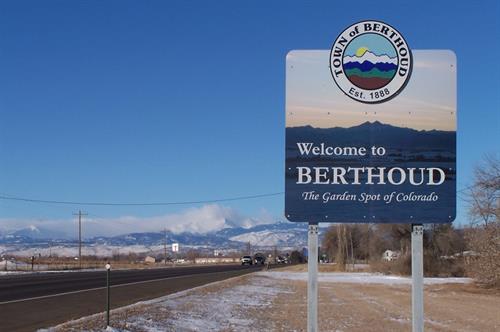 Almost 12.7% of the populace in Berthoud is made up of pensioners, based on our study. The average age here is 47.3, which is greater than the national average. So pensioners ought to feel truly at home. And they'd have entree to 1.82 medical facilities for every 1,000 individuals.
But then bear in mind the slightly high tax problem of 16.9%, it ought to be a good hint to set aside for imminent medical costs as soon as probable. One approach to meeting this objective is by getting a Health Savings Account (HSA) if you have been previously registered in a qualified high-deductible health plan (HDHP).
This savings package offers some unique tax profits, for instance, tax-free development on your income and tax-free extractions for appropriate medical expenses. And while you're remaining fit in Berthoud, there exist several events to involve yourself in.
30. LAKEWOOD 
Lakewood is the outskirts of Denver and the greatest populated city in our classifications, having more than 145,000 inhabitants. One of the effects that make it so striking for pensioners is the circumstance that you'll pay fairly lesser for accommodation matched to the capital city.
The Clements Community Center provides various methods for pensioners to remain vigorous, plus wellness and fitness curricula in addition to excursions to local sites. There are also two golf courses in city parameters besides several parks and open spots.
The Casa Bonita eatery at Lakewood has been titled as one of the finest roadside fascinations in the United States of America.
The population above 65 years: 14.5%
Multi-unit Housing Edifices: 40%
Median Household Revenue for ages 65 and above: $44,423
People for every Art, Entertainment and Recreation Establishment: 2,798.4
People for every Healthcare and Social Support Establishment: 294.6
Other decent retirement communities are Colorado Springs and the Mile-High City. Nevertheless, while both of them have good-sized pensioner populaces and have good provision for healthcare and fun, a number of the cities on our list are more advantaged for being the most versatile picks for pensioners. Nevertheless, depending on your condition, they are similarly decent retirement communities.
Colorado Springs: The Belcaro
The Belcaro in Colorado Springs is an inexpensive autonomous living community in Colorado Springs planned to give inhabitants physical and monetary liberty.
Services and facilities for the Belcaro Residents
Residents at The Belcaro Senior Apartments can have the benefit of independent superior living in the 55+ community. Residence costs in the community are purposely reasonable to give inhabitants the capacity to pact any essential service. The Belcaro supplies a list of associates in which inhabitants will obtain a price cut while doing business.
The Belcaro was intended to supply an encouraging atmosphere for inhabitants to benefit from exclusive of the ridiculous expenses usually connected. Inhabitants can benefit from facilities such as a health center, neighborhood garden, library, and dog recreational area.
Inhabitants will not have to compromise as soon as it arrives at their living room since The Belcaro proposes ten diverse ground plans to furnish you with the liberty you require. Every residence comes completely outfitted with a complete kitchen, washer & dryer, March-in cabinets, and step-in baths.
Where is The Belcaro?
The Belcaro is situated in North Central Colorado Springs and is sited next to numerous shopping malls and grocery shops.
Moving to Colorado and Retirement Tips
Engrossed about moving to Colorado for retirement and you're a wealthy individual, you ought to contemplate on inheritance declarations in the State of Colorado, exclusively as they recount to remaining partners and offspring. Retirement arrangement can be one of the most fundamental phases of your monetary expedition. You may require some direction from a worthy financial counselor.
In the meantime, Colorado isn't the most tax-welcoming State in the United States so you're going to closely calculate how much you can gather up for retirement. It requires cautious arrangement to have the funds for retirement in one of these communities.
A financial counselor can assist you in getting to your destination. If you're considering purchasing a home in a retirement community, you'll most likely require a mortgage.
Best Retirement communities in Colorado: Factors to keep in Mind
Colorado has enticed numerous fresh inhabitants who are attracted to the high eminence of natural life in the state. The blend of job prospects, attractive climate, picturesque sights and an ethos of wellness has ascertained as appealing to the Americans who have huddled to the state.
A number of the nation's top financial consultant corporations are in the Centenary State. So are you planning on relocating to Colorado? Here are 15 key points you should note before leaving.
1. It's a vigorous State.
Colorado State inhabitants take fitness and health extremely. Unquestionable, several Coloradans clasp the inactive way of life, but the prevailing ethos in the state is one of the highest ranks of the goings-on. If you previously love working out and outside leisure, you'll adequate suit the environs. Otherwise, you'll either acclimatize or discover your folks.
2. Coloradans don't sweat out the winter.
In some supplementary states, individuals stay indoors for the period of the wintertime, watch the show and as they await springtime. Not in Colorado. Coloradans hike, glide and particularly ski their way in the course of the winter months, continuing their vigorous routine still as the temperatures are frosty.
3. Colorado is a swing state.
If you're relocating to Colorado from a firmly left- or right- inclined state, you may not be used to receiving phone calls, bombarded ads and frequent knocks on the gate from political movements. Since Colorado is a swing state, its inhabitants receive loads of notice every four years once there's a presidential election.
4. Learning ski could be a good option for you.
Skiing is colossal in Colorado. If you're not relaxed on the undulations, it's a grand location to gain knowledge of ski. Skiing can be harsh on the finances, nevertheless, ensure you're not recklessly spending on the games. As soon as ski season strikes, you would like to join your acquaintances in hitting the slopes devoid of debts.
5. The crimson rocks will keep you dazed.
The crimson rocks of Colorado are an innate marvel. Whether you witness them from a hiking track, in a recreational area or a unique arena, the outlook doesn't get aged. Get prepared to knockout your followers on the Instagram platform.
6. You can connect with your inside train geek.
Colorado has several picturesque train itineraries that are capable of taking you throughout the mountains and remarkable towns of the state. You may get yourself reliving an early day's enthrallment with trains, or presently using the trains as a crowd-satisfying excursion when you're hosting external guests.
7. Craft beer is vast in Colorado.
Lovers of expertise beer will feel precisely at home when in the State of Colorado. It is quarters to more than 10% of the nation's expertise breweries. Beer carnivals and brewery excursions are trendy in the State, and there are constantly the latest breweries to seek.
8. Taxes on belongings are small.
The taxes charged in the State of Colorado on properties and belongings are among the lowest in the USA but majorly the rates because the real tax bills on a property can be somewhat high as homes in Colorado are affluent. A percentage of a home worth one million dollars is a bulky mass of change.
9. The height above sea level is a voyage.
Relocating to Colorado may seem quite challenging for those unfamiliar with heights as you may undergo a series of dizziness, headaches, and rapidity of inhalation. However, you should be resolute to adapt to the environment particularly if you have a breathing disorder by taking it slowly. Finally, you will embrace the mountain air after adapting to the environment.
10. Residents of Colorado are young and refined.
Colorado's population is made up of young and well-refined residents. For this reason, the struggle to obtain jobs is quite precipitous. If you're relocating to Colorado and there is no job waiting for you, then you should ensure you have a relatively fat bank account.
11. Average revenues are much in Colorado.
Coloradans have an average tendency of receiving high revenues. There are certainly communities and families with low-income but in 2014, the U.S. Census Bureau provided a statistic showing the medium domestic income in Colorado to be $59,448.
In the same year, the U.S. average revenue was ranked lower at an earnings of $53,482. However, the budget for residing in the State of Colorado is also relatively high.
12. Homes in Colorado are affluent.
The costs of getting houses in Colorado are relatively high. However, many inhabitants in Colorado can to some extent afford to spend a great deal on a home. Construction of cheaper homes and domestic buildings for families is prevented due to the limiting zoning in several communities.
13. Gearing-up could cost you much.
You might not necessarily devote your money to keeping up with the newest fashions in the State of Colorado but the outdoor kit would surely make you incur many expenses. These may include your camping, skiing, fishing or hiking gears and other clothing for external use.
14. Provinces and cities can charge bulky sales levies.
Colorado has a regular sales tax, nevertheless provinces and cities can – and in some occasions do – include their private sales taxes over the low State proportion.
Carrying out research associated with tax before relocating to Colorado can improve your choice of getting a more inexpensive abode to settle. In some cities, the combined state, county, and city sales tax rates top 9%.
15. Have the rules in mind before you smoke.
Just for the reason that leisure marijuana consumption is lawful in the State of Colorado doesn't mean the State has no laws. You aren't allowed to purchase weed in every single city, and there are limitations to smoking joints.
If you are hitching up ideas on indulging in the marijuana business once you move to Colorado, ensure you kill such an idea and respect the law.
Best retirement communities in Colorado: Assisted Living Communities
Assisted Living Denver, CO
Denver, the capital city of Colorado is a metropolitan area dating back to the Old West eon. With a populace of about 700,000 inhabitants, Denver is a flourishing, attractive city filled with restaurants, museums, and peripheral events.
When pensioners have to change to an aided living complex, it's primarily because they desire a few additional attention when it surmounts to day-to-day living. In some cases, they just wish to reside in the environs of Denver.
The fees attached to aid living differ, particularly when it surmounts to the choices of room, locality, services, and the intensity of care.
1. HighPointe Assisted Living & Memory care
At HighPointe, inhabitants get assistance with day-to-day living and any additional kind of backing necessary for dementia patients. Services comprise of a full schedule of wellness and social events. It is located at 6383 E Girard Pl
Denver, CO, 80222.
Chef-prepared dishes
Caretaker services
2. Marycrest Assisted Living
Marycrest is a dedicated community at the bequest of the Sisters of St. Francis, utilizing a life-enrichment plan aiming at the individual and spiritual goals of persons with neural maladies and cerebral and physical infirmities. It is located at 2850 Columbine Rd Denver, CO, 80221.
Reserved living
Wellness, rehabilitation amenities
3. Serenity House Assisted Living – Denver
Serenity House is distinctive, covering just eight inhabitants per home with the purpose of each one of them getting the best delicate, nurturing courtesy although still relishing a complete assortment of recreational and social events. It is located at 2337 S Forest Dr. Denver, CO, 80222.
Complete handicap available
Lenient, residential area localities
4. Sunrise at Cherry Creek
Inhabitants who enjoy privacy and still wish to enjoy cooking and cleaning services in this lovely community come for support with day-to-day doings. Accommodations comprise of reserved suites and confidante suites. It is located at 251 S Colorado Blvd, Denver, CO, 80246
Proficiently planned suites
Restaurant-style dishes
4. Brookdale Denver Tech Center
The precincts of Brookdale Tech Center features a three-story building which is furnished with room flats, opulent sceneries, exquisite architecture, and well-designed mutual regions. It is located at 4901 S Monaco St Denver, CO, 80237.
Modified service design

Therapies offered
5. Abby's Assisted Living
At Abby's, you have a feeling of hominess with its featured living similar to that of a household. With the special care offered in this small friendly community quite a few individuals find the environment relaxing and appealing. It is located at 2607 S Eudora Pl Denver, CO, 80222
Appointment, treatment administration
Shopping facilities
6. The Argyle
The Argyle knows of 100 years when it comes to delivering aided care living and this is one of their ultimate top accomplishments. They have good amenities including; 109 emergency-prepared flats, laundry-maintenance services, a bursting calendar of occasions and appetizing dishes. It is located at 4115 W 38th Ave Denver, CO, 80212 and have the facility below:
Victorian dining area
Informative, life-elevating curricula
7. TenderCare Assisted Living (Harvey Park)
TenderCare is explicitly set forth to make its abodes bear a resemblance to homes though with the addition of specific housings to suit any prerequisite required. It is located at 3241 S Mabry Way, Denver, CO, 80236 and has:
Comfortable floor plan
A smaller number of inhabitants
8. Sunrise at Pinehurst
Sunrise at Pinehurst could be the impeccable selection for you if you wish to enjoy quality attention and you own a pet that you wish to reside with you at the moment. It is located at 5195 W Quincy Ave, Denver, CO, 80236 and has the following:
Restaurant banqueting
Varieties of housings
10. Brookdale University Park
Brookdale University Park is planned in such flair that you would experience a beautiful retirement with its location at Denver's southern edge. It provides multistory living in the same neighborhood as dining and shopping spots. It is located at 2020 S Monroe St Denver, CO, 80210.
Resort-style services

Close to places of worship
Best Assisted Living Colorado Springs, CO
The magnificent sights from Colorado Springs in the State of Colorado are unquestionably one purpose why several pensioners travel to the State. In 1990, the population of Colorado Springs was about 283,000 but increased intensely in 2017 to a population of 465,000, imitating the development form of Denver, CO.
The assisted residential facilities in Colorado Springs have varied pricing but are majorly based on the services they render which include quality conveniences, locality, and the intensities of the attention.
The fees for assisted residential services in Colorado Springs is $4,538 every month and are quite above the U.S. average, which is a monthly fee of $3,700 and covers the housekeeping services, rent, transport fares, dining services, and other utility bills. Therefore, you should be prepared to have a little more expenditure.
We explored distinct facility rating and charges, floor plans, comforts and amenities in Colorado Springs so you can make comparisons and ensure you get the best match for yourself.
Sunrise at University Park

Pensioners reside at Sunrise in individual suites or with a buddy and are aided in dressing, conveyance, bathing, and medical treatment reminders. It features:

Personalized care tactics
Elegant dishes

2105 University Park Blvd
Colorado Springs, CO, 80918

Brookdale Vista Grande

At Brookdale Vista Grande, the team meets with pensioners and their relations for a long time to acquire routines, favorites, and essentials. It features:

2780 Vickers Dr
Colorado Springs, CO, 80918

Brookdale Broadmoor

Brookdale is situated in the appropriate Broadmoor locality and provides remarkable sights of Pike's Peak and the Cheyenne Mountain, all while harmonizing support and individuality.

Features

Caller suites
Services personalized to inhabitants

615 Southpointe Ct
Colorado Springs, CO, 80906

A Doctor's Touch Assisted Living Homes

Having only eight beds, this community centers on individual, empathetic care to guard the self-esteem and self-respect of inhabitants in a home-like atmosphere. It is:

Physician-maintained
Peculiar upkeep

1550 Hiawatha Dr
Colorado Springs, CO, 80915

Bonaventure of Colorado Springs: Retirement Assisted Living & Memory Care

Bonaventure permits residents to live independently whilst providing regular living and health care choices for every inhabitant as required. It features:

Moviehouse
Backup wireless call structure

9112 Grand Cordera Pkwy
Colorado Springs, CO, 80924
Other best retirement communities in Colorado for Assisted Living
Boulder

Golden West
1055 Adams Circle
Boulder, CO 80303
303-444-3967

Denver

Harvard Square
10200 East Harvard Avenue
Denver, CO 80231
303-696-0622

Highlands Ranch

Vi at Highlands Ranch
2850 Classic Drive
Highlands Ranch, CO 80126
888-647-9640

Littleton

Lighthouse Assisted Living (Newland)
7070 S. Newland Court
Littleton, CO  80128
720-344-7217
Best Retirement Communities in Colorado: Memory Care
A: Memory Care Denver, CO
Although pensioners who have memory damages require distinctive desires, most still decide on remaining in Denver to be near families, friends or acquainted environs. Every month, one is charged with $5,000 for memory care on the average price scale in Colorado.
Brookdale Pinehurst Park

Brookdale Pinehurst Park delivers a community that strives to lessen misunderstanding, permitting the liberty to move for its inhabitants. It inspires mingling that balances preceding customs, interests and welfares.

Life-inspiring events
Safety contrivances

 3790 W Quincy Ave
Denver, CO, 80236

Brookdale Denver

For the reason that Brookdale Denver provides inhabitants a dynamic routine with a variety of care preferences to meet varying desires, inhabitants can interchange from autonomous living to aided living precisely into memory attention, entirely with effortlessness.

Proven practices
Staff frequently apprises exercise

2500 S Roslyn St
Denver, CO, 80231

MorningStar Assisted Living and Memory Care of Littleton

MorningStar endeavors to bond with and cultivate the spirit of the unique traits of its inhabitants while offering memory care amenities and management curricula.

Morning mental exercises
Regular life talent events

5344 S Kipling Pkwy
Denver, CO, 80127

Brookdale Parkplace

Brookdale Parkplace provides chef-cooked delicacies, dementia-responsive carte du jour, trivial labeled dining spaces for memory enhancement and peculiar dining support

Gerontologist
Enumerated dietician

111 N Emerson St
Denver, CO, 80218

Lakewood Memory Care

Lakewood's arranged regularity of living aid pensioners with memory care problems to discover status quo and relief during a puzzling period.

In the Moment package
Routine and free time events

8201 W Jewell Ave
Lakewood, CO, 80232
B. Best retirement communities for Memory Care in Colorado Springs, CO
It was announced in 2014 that WalletHub graded Colorado to be the "fourth happiest state" in the association. This report was done by the Denver Post and was centered on emotional and physical welfare, overall contentment and outside undertaking prospects.
One can compare Colorado Springs' cost of living with other parts of the USA as its houses rank highest in purchase cost. Colorado Springs is nevertheless a metropolitan region thereby raising the expenses. The national regular charge for memory attention in 2018 was $5,745 per month but in the State of Colorado, one spends a monthly fee of $5,900which is a little higher than the national regular.
The bill for memory attention is between $2,020 to $7,200 per month, conditional to the intensity of the attention, locality, facilities and room selections. Room-sharing is most economical, though, it could be an inappropriate decision with patients of Alzheimer's disease.
We explore a broad list of amenities in Colorado Springs which provide class memory attention and filter out the finest ones for you.
See further down:
MorningStar Memory Care at Bear Creek

MorningStar at Bear Creek provides 48 suites aimed at improving iteration in an innocuous style for inhabitants with slight or advanced phases of Alzheimer's disease and dementia.

One- and two-bedroom collections
Inhabitanthorticultural beds

2450 Lower Gold Camp Rd
Colorado Springs, CO, 80906

Brookdale Bear Creek

Members of the staff at Brookdale employ memory strategies in assisting inhabitants to have a sense of personality, tactics, and entertaining curricula to aid pensioners to stay reassured.

Red Rock Canyon Park path close
Near to hospitals

1685 S 21st St
Colorado Springs, CO, 80904

The Palisades at Broadmoor Park

Companions are professionals at the Palisades and exist in the "Connections For Living" dealing procedures to guarantee empathy, equality, and happiness.

Chef-organized carte du jour
Exterior enclosure

4547 Palisades Park View
Colorado Springs, CO, 80906

Mackenzie Place Colorado Springs

Mackenzie Place makes use of the "Opal" memory maintenance method regulated about seven columns of wellness: these are the sensory, therapeutic, creative-artistic, social, experiential, emotional-spiritual and physical.

Inhabitant-caregiver equivalent
Tenable outdoor enclosures

1605 Elm Creek View
Colorado Springs, CO, 80907

Brookdale Palmer Park

Brookdale Palmer offers its residents choices from 60 different one-bedroom atelier apartments that come complete with a private bath in four separate neighborhoods.

Camaraderie suites offered
Arts and crafts workspace

Start My Search  2850 North Academy Blvd
Colorado Springs, CO, 80917
C.  The best Retirement community in Highlands Ranch for memory care
In 2010, a census was carried out and the Highlands Ranch was designated to be a census place after producing a population count of 96,713. This independent community ranks twelfth in the USA's populous CDP database and stands on a mass of earth twelve miles away from Denver and to the south.
Vi at Highlands Ranch provides supportive living, Nursing Homes, and long-lasting attention environs. At Vi, you can find quality services, top-class facilities, a superfluity of events, and a hospitable community, all enclosed by stunning sights of the Rockies.

Vi at Highlands Ranch
2850 Classic Drive
Highlands Ranch, CO 80126
888-647-9640
Best Nursing Homes retirement communities in Colorado
A. Nursing Homes Denver, CO
Pensioners enjoy moving to Denver due to its attractive scenery, warm summers, and outside events. In Colorado, one spends an average fee of about $7,892 at a semi-private nursing home while a fee of about $9,000 for a reserved apartment.
In Denver, the price of getting a nursing home is a little above the State's regular fee. A partially reserved apartment in a nursing home in Denver is close to $8,038 per month while a fully reserved room is $9,125 per month. This is considerably greater than the national regular fee of $7,698 every month for a reserved room in a nursing home. The reason for this pricing is the fact that the prices are normally higher in capital cities which Denver is one of.
Holly Heights Care Center

Holly Heightsrevers the picks of persons living with them, guaranteeing superior attention, empathetic caregivers and a family flair environs.

Physical therapy
City trips

6000 E Iliff Ave
Denver, CO, 80222

Hallmark Nursing Center

Hallmark is focused on outpatient and inpatient therapy and provides constant expert nursing attention for patients requiring additional care.

continuous admittances
Cardiac recuperation

 3701 W Radcliff Ave
Denver, CO, 80236

Juniper Village at Spearly

Juniper Village is a household to several inhabitants who are down with prolonged mental disorder, neural ailments or brain injury and is committed to expert long-standing attention and temporary therapy.

General methodology
Individual neighborhood fragments

2205 W 29th Ave
Denver, CO, 80211
B. Nursing Homes Colorado Springs, CO
Colorado Springs is populated with about half a million inhabitants. The pensioned inhabitants are up to 13 percent of the overall population. Once the period approaches for pensioners who are not fit to reside in their homes as a result of sickness or age-linked problems, a nursing home may be a provisional or permanent abode for them.
Dissimilar to assisted living homes, where inhabitants are assisted with day-to-day living with attention focused more on relaxation or welfare purposes, nursing homes proposes the best extensive kind of attention an individual can acquire outside a hospital locale.
The domestic regular price for a nursing home in a reserved apartment was about $8,121 a month in 2018. However, you could be paying about an additional $500 which brings the price up to $8,760 for a month in Colorado.
Bon Secours Maria Manor

Bon Secours Maria Manor is an enormous 274-bed facility that is a part of the well-known Bon Secours setup. It is a standard facility that earns commerce prizes and credit.

Standard Geri-therapy gym
Operating for 50 years and counting.

10300 4th St N
St. Petersburg, FL, 33716

Summit Glen

Summit Glenn is popular for its decent meals prepared from scratch. It is managed by administration teams and can offer such activities like traditional tours and day time expeditions.

Fun curricula
In-house cinemas

4825 Old Farm Dr
Colorado Springs, CO, 80917
c. A nursing Home retirement community in Highlands Ranch
Vi at Highlands Ranch

2850 Classic Drive
Highlands Ranch, CO 80126
888-647-9640
Best retirement communities for In Home Care Denver, CO
Populates of the Mile High City, Denver is about 700,000 and is comprised of an equally uniform combination of elderly and youthful inhabitants. There are a lot of household care provisions for individuals who may require some assistance after discharge from a hospital or probably finding the daily activities of life too strenuous to cope with.
A household health assistant in Denver charges $25 every hour and delivers maintenance services for example; bathing, toileting, eating, and dressing. However, a homemaker also earns a similar charge although the duty is comparable to a companion sort and which involves preparation of meals, light housekeeping, and companionship. This sort of attention is most appropriate for dementia patients, who are likely physically fit, however, they require supervision for the sake of safety.
The charge for a household health assistant is approximately $13 to $60 every one hour, subject to the locality, your necessities, upkeep level, and duration. Anticipate a payment of about $4,791 each month for homemaking provision in Denver, or a fee of approx. $4,862 for household health helpers for each month, which is somewhat above the domestic regular.
Extended Family Home Care

Comprehensive Family Home Care values placidity and works tirelessly to make sure your pensioner is properly taken care of when your absence is mandatory.

Companion attention
Pet maintenance

 2755 S Locust St suite 217
Denver, CO, 80222

Argus Home Health Care of Denver

For 28 years and counting, Argus has aided pensioners with empathetic, gentle household health facilities to uphold poise, benign environs and relaxation.

Brain-injury services
Intensive care facilities

 720 S Colorado Blvd #600-N
Denver, CO, 80246
In-Home Care Colorado Springs, CO
The regularcost for household health attention in the USA is approximately $4,099 per month. In Colorado Springs, you should be prepared to use – approximately $4,500 every month – for either a homemaker service or household health aides.  A household health assistant delivers maintenance for example; companionship, light housekeeping, bathing, preparation of meals, toileting, eating and dressing.
This sort of attention is most appropriate for dementia patients, who are likely physically fit, however, they require supervision for the sake of safety. The charge of a household health assistant every day is $150 which is higher than the services of a homemaker, nevertheless not as much as the asking price of a private nursing home chamber every day.
Encompass Home Health & Hospice – Colorado Springs

Encompass's experienced team assists with treatment, social operative facilities, therapists and home-based health assistants to facilitate a quick recovery to minor hospital readmissions.

Structured internet communiqué
Cardiopulmonary upkeep

 910 Pinon Ranch View #211
Colorado Springs, CO, 80907

Summit Home Health Care Inc

Locally maintained and run, Summit Home Health has various amenities to aid seniors, plus experienced medical, rehabilitation, companion, diagnostics and homemaker.

Community connection
Post-op

1160 Lake Plaza Dr # 255
Colorado Springs, CO, 80906

Home Care Assistance of Colorado Springs

Home Care Assistance delivers numerous care selections to fit your esteemed one's desires. Dementia upkeep is also offered.

BBB recognized
Live-in obtainable

13395 Voyager Pkwy site 120
Colorado Springs, CO, 80921
Dynamic Adult Communities
Littleton

Grandview of Roxborough
6265 Roxborough Park Road
Littleton, CO 80125
303-744-8000
Autonomous Living high-ranking living Communities
Boulder

Golden West
1055 Adams Circle
Boulder, CO 80303
303-444-3967

Colorado Springs

The Belcaro
3475 American Drive
Colorado Springs, CO 80917

Denver

Harvard Square
10200 East Harvard Avenue
Denver, CO 80231
303-696-0622

Highlands Ranch

Vi at Highlands Ranch
2850 Classic Drive
Highlands Ranch, CO 80126
888-647-9640

Wind Crest

Wind Crest
(Welcome Center)
3480 West County Line Road
Highlands Ranch, CO 80129
800-834-7188

Littleton

Grandview of Roxborough
6265 Roxborough Park Road
Littleton, CO 80125
303-744-8000
Ongoing Care Retirement Communities
 Highlands Ranch

Vi at Highlands Ranch
2850 Classic Drive
Highlands Ranch, CO 80126
888-647-9640

Wind Crest

Wind Crest
(Welcome Center)
3480 West County Line Road
Highlands Ranch, CO 80129
800-834-7188

Littleton

Grandview of Roxborough
6265 Roxborough Park Road
Littleton, CO 80125
303-744-8000
FAQS
1. Must I be 55 to live in a senior community?
The HUD rules for living in a senior community which is a community of people aged 55 and above states in a specific senior apartment, there must be at least a single resident aged 55 years and above. What this means is that children may live in such communities but they must do so under the legal guardianship of the elderly.
 2. Are there restrictions on living in a 55+ community?
The first restriction is that in every household or a specific percentage of the household must have one resident aged 55 and above. The second restriction stipulates the age of the rest of the members of the household which includes husbands, wives, partners or children. The minimum age of a spouse or a partner is 40 years while the minimum age for children is 18 years.
3. Who can legally live in senior housing?
Generally, people allowed to live in senior housing are individuals who are from 50 years old and above. This means children and grand-children below 18 are not legally allowed to live in these communities.  As a result, children and grandchildren cannot live in these apartments.
4. Can physically challenge people to live in a senior community?
Physically challenged people can live in a 55 community so long as eighty percent of people living in that housing community are aged 55 years and above. Equally, one resident in a home must be aged 55 years and above.
5. What is a continuing care retirement community (CCRC)?
Independent living residences offer a maintenance-free lifestyle. Should your needs change over time, a continuing care retirement community gives you the confidence of knowing long-term care is available on site at predictable costs.
6. What is assisted living?
Assisted living homes are homes that offer both housing and general support services to its residents who are commonly people who are unable to maintain themselves but don't necessitate skilled nursing care. The majority of assisted living communities offer residents shelter, meals, snacks, laundry services, housework, 24-hour staff accessibility.
They can sometimes also offer transport services, bathing, dressing and provision of special meals. A few of them equally have provisions for respite care which is the provision of a short duration of care whereas a family caregiver takes care of the rest needs.
Examples of assisted living facilities are private homes refurbished to house five or six people, senior high-rise properties with assisted units that offer specific services while the other part of the property can contain nursing home or assisted care units. It can either be a private unit or a shared unit whether a room unit or apartment unit. The dining room and living room are commonly shared with other occupants..
Conclusion
The State of Colorado may seem like an unqualified comparison to the Southwest and its arid wilderness or even Florida with its sunny beaches and numerous water bodies when making decisions for retirement. However, there are several good reasons you could have for deciding on making the Centennial State your retirement option.
One of these reasons is the warmth of the summer period which is not tremendous and the mild cold of the winter season which can't be compared to that you find in the neighboring States. It is also a great sight with its numerous Alps and paths for hiking, jogging and bike riding. It is perfect for those who are willing to appreciate the beauty of nature.