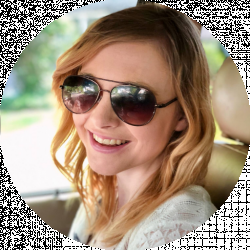 Latest posts by Erin Jamieson
(see all)
With an average of ten thousand baby boomers turning the age of retirement every day, it's safe to say that the best retirement communities are in demand. And for many boomers, that means moving to Arizona.
A study by United Van Lines National Movers surveys just under twenty-seven thousand of its customers to find out the most common states considered for retirement in the United States. Out of all fifty states, Arizona was the third most popular place to retire, accounting for thirty-seven percent of those surveyed.
Of course, this study was more of a limited survey. A previous survey in 2017 by financial firm Smart asset confirmed Arizona's popularity as one of the best places to retire, though the results were slightly different.
 In this survey, reported in Arizona Central, a regional newspaper, Arizona had the second most popular retirement communities in the nation, trailing only the state of Florida. This survey looked at roughly the same number of Americans, this one just over twenty-seven thousand and their retirement habits.
Over Arizona cities, Mesa was the most popular, followed by Phoenix, Chandler, Peoria, and Gilbert.
While patterns fluctuate from year to year, one thing is certain: Arizona remains among the most popular states for retirement communities. But is Arizona really the best state to retire in? And what communities specifically are the best places in terms of overall quality of living?
What are retirement communities?
Retirement communities are a sometimes misunderstood term. Many immediately associate retirement communities with entirely assisted living, and that simply is not the case.
In fact, the term retirement community refers to any community specifically designed for seniors or those of retirement age. The idea of retirement communities is to provide a supportive network of others of a similar age, and, in many cases, a variety of supportive and or recreational activities.
What are the different types of retirement communities?
You do not need to give up independence to live in a retirement community, nor do you need to need assistance for any physical or cognitive needs to join one. The broad definition of retirement communities means many can look not that different from a traditional neighborhood.
By the same token, there are also assisted living facilities considered under the same umbrella term. Let's take a look at the different types of retirement communities, and what they mean:
1. Active Communities
Active Communities involve any retirement communities that do not provide much in the way of health care or other assistance and supports independent living. These retirement communities are not really all that different than a typical neighborhood, except for the fact that only people of a certain age reside there. The idea is that you're set up with a community of others of the same age, so you feel more part of a community
Age Restricted Communities: Age-restricted communities are actually governed under the Fair Housing Act of the U.S. Department of Housing and Urban Development, and requires at minimum one person to be at the age of fifty-five or older, meaning it's possible for an age-restricted community to not have primarily older residents, though this is uncommon. Younger ages, as young as nineteen, are not accepted as permanent residents.
Independent lifestyles are led in these communities. Amenities include clubhouses, golf courses, trails, recreational rooms, computer access, and or other features
Many of these communities pay a homeowner's fee to have their lawns maintained, though not always.
These can be single-family houses or condominiums
Age Targeted Communities: Age targeted communities typically are single-family houses, though townhouses and even multi-family homes are common. The main difference between age-targeted and age-restricted communities is that age-targeted communities try to attract certain ages, but do not prohibit younger ages or enforce policies.
2. Leisure Communities
If you're not familiar with the term, you're not alone. In general, leisure communities are not mentioned as often, but they are actually quite common. While these have no age restrictions, what they do provide is more in terms of maintenance. Multi home and condos are more common here, and you pay a monthly fee for these. Services include:
Dining facilities
Lawn and yard care
Housekeeping and linen services
Transportation
Recreational activities
While leisure communities allow for a degree of independence, they also take care of many things for you, so it's a nice balance of independence and having less burden on your shoulders while connecting you to a community.
Independent Living Communities: Independent living communities often get confused with leisure communities. The real difference between independent living and leisure communities is that there is an age restriction for independent living communities, meaning you'll be among peers your age. They typically offer the same balance of independence and support as leisure communities.
Continuing Care Facilities: These are the places that many first associates, but make up only a portion of senior housing. They provide an apartment-style living, access to health care, meant to offer support but still encourage independence. Sometimes, nursing homes or related facilities are nearby.
What kind of retirement community is best for me or a loved one? 
You'll notice that nursing care or other high care facilities are not included, because retirement communities are focused on independent living, building a sense of community, and offering a welcoming environment, but for those who don't need extended care.
What you choose is based on a matter of personal preference and need.
If you just want a community of seniors, select an active community.
If you're looking for less yard work and easy access to dining, choose leisure or independent living community
If you want access to health care and some more help but to retain independence, a continuing career facility is best for you.
Why look for retirement communities in Arizona? Arizona is a great state to retire in for a number of reasons. Arizona offers a warm climate, which is easier on joints and other health concerns, such as falls which often can occur in winter weather.
But there are plenty of other reasons why Arizona remains one of the most popular places to retire, including:
No tax on social security benefits
Low property taxes
Warm climate, without harsh winters
Lower than the average cost of living
National attractions, including culture, history, and landmarks such as the Grand Canyon
Are there are any downsides to living in Arizona?
Like anywhere, there are a few downsides to living in Arizona. While the cost of living is lower than average, in some areas it can be higher. Sales taxes can run a bit high, and though climate does vary in Arizona, large portions of Arizona can become dangerously hot in the summers.
And of course, you need to consider whether or not it makes to move somewhere to retire in the first place. Moving costs money, and though joining something like a retirement community can make you feel more at home, you also have to consider proximity to family and friends you or a loved one already has.
How do I find the best retirement communities in Arizona?
The best retirement communities in Arizona are those that offer a balance of independent living, sense of community, and nice facilities.
You'll need to look at factors outside the retirement community itself as well. Look at the surrounding environment and see what it has to offer in terms of access to health care, outside recreation, and overall quality of living.
Here are the criteria we'll be using in order to determine the best retirement communities in Arizona, whether you're planning on moving to the state or already living there and looking to find a more age focused place to live:
Surrounding Area: This is one of the largest categories that require consideration. The surrounding area needs to be rated in terms of:

Safety
Outside Recreation
Access to Health Care

Recreation: No matter what kind of retirement community you select, the best retirement communities should offer recreation in some form. Depending on the type of retirement community, that might be clubhouses, golf courses, rec rooms, group meetings, or scheduled events
Dining: While not true for every type of retirement community, many offer some form of dining on the premise. The best dining will have options for all types of dietary needs, refresh options, and offer a healthful variety, all at reasonable prices.
Sense of Community: How old are the residents there, and are there any restrictions? What does the retirement community offer to create and/ or foster a sense of community?
Transportation: While this will not apply to all retirement communities, such as activity communities, some individuals are looking for communities that offer access to transportation, or opportunities.
Wellness Support: What this means will vary from place to place. For continuing care facilities, it means having registered nurses on staff or nearby, as well as medical facilities possibly on the premise or near. For any retirement community, it means options for nutritionally balanced meals, workshops on healthy living, exercise facilities or activities, and other amenities.
What's covered in monthly fees? What's covered in monthly fees should be clear up front. You'll want to ask about things such as lawn services and utilities.
Other amenities: Other amenities include lawn care services, and even things like counseling, house keeping and laundry, depending on the type of retirement community.
Do they allow pets? (and other restrictions): Always check first to make sure the retirement community fits your needs. Do they allow pets? Other lifestyle habits?
Reputation: When we say reputation, what we mean is overall ratings and reputation within the community. If possible, it's best to check on the history of the community.
Safety and Security: This is one of the most important factors to consider. Does the community do anything to keep residents safe? Are there any security measures on homes or on gated communities? Is the community equipped to handle devices such as medical alert systems?
What are the best retirement communities in Arizona?
If this seems overwhelming, don't worry. Once we get into discussing the best retirement communities in Arizona you'll see that they don't fit every single piece of criteria, nor do they need to. The key is finding the criteria that are most important for you and your lifestyle.
While no one place is perfect, the following are the best retirement communities in Arizona.
Active Living Communities:
Want to retain independence and don't need extra help but want to be part of a community? Consider these first.
This age-targeted community is focused on providing 'active adults' with ample opportunities for recreation and a chance to engage with others. It's meant to be a fifty-five plus community for the most part, though other ages are allowed, giving it a lively feel but still providing amenities. It's received acclaim as a retirement community, including a "Best in America" award in 2015 and platinum rating. The trilogy as a builder received the highest possible score according to LifeStory Research from 2013 through 2018, which is based upon consumer satisfaction.
Amenities
Amenities include: poolside bar and grill; two fitness centers; grab and go market; sports complex; community events including concerts, art shows, trades shows and more; near the Westgate Entertainment center; art studios; award-winning golf course; spa; trails and parks; indoor/ heated outdoor tennis courts;
Price
Pricing starts in the high 200's and goes up into the 600's
Single-family homes range from around thirteen hundred square feet to twenty-seven hundred.
Peoria Arizona is one of the most popular places to retire in Arizona, and for good reason. The city gets a rating of A-minus overall, citing it as a great place for families, diversity, housing, good schools, a decent economy, and recreational activities. It rates about average when it comes to safety, and is ranked as the seventeenth safest city in Arizona overall.
If you love the sun, Peoria is a nice option. It rains an average of just nine inches per year (the average is thirty-nine) and temperatures range from high's into the low one hundred in July and lows in the forties in January.
Peoria is known for arts and culture, with plenty of dining, sports, concerts, and a large theater program through the Arizona Broadway Theatre.
Ten healthcare facilities serve the Peoria region
A metro bus system connects with other nearby cities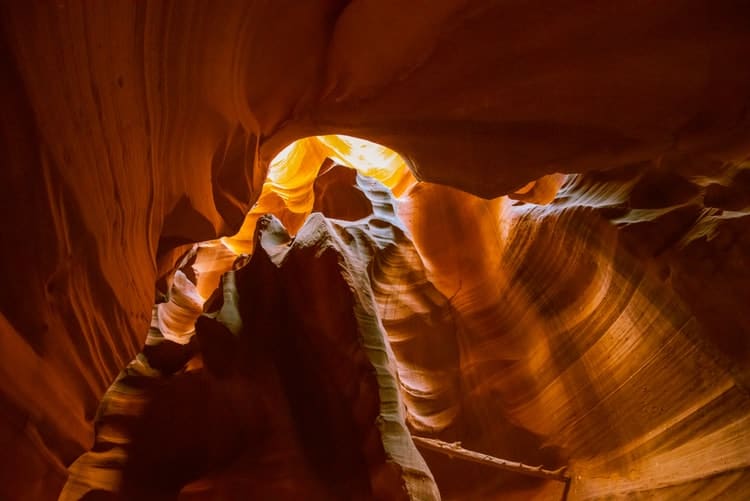 This age-restricted community features single-family homes with a slightly more modest budget but in a beautiful community with many amenities. It's nestled near the San Tan Mountains and the Lone Tree Golf Club (though neither are part of the community itself) and also gated, giving it a private but still engaging feel. While set back enough to feel close-knit, the community is a mere twenty minutes away from Sky Harbor International Airport and downtown Chandler.
Pricing starts in the 100s and goes into the 300s for single homes
Amenities include a clubhouse; tennis court; fitness center; community activities with arts and crafts; swimming pool; outdoor club; shuffleboard; bocce ball; gated card community for safety; walking/ bike trails.
Chandler is a suburb of Phoenix and earns an A rating on a niche, with higher than average scores on everything except crime, which is about average. Chandler is known as a retirement centered area, offering a number of inclusive active living communities, and given the distinction of "Playful City" in 2008 for engaging and unique recreational activities.
Though summers can be very hot, eight our of twelve months of the year are considered warm and mild. It is very rare for temperatures to drop to freezing
Chandler Regional Hospital is available for medical needs, but award-winning healthcare is short drive in Phoenix
Public transportation includes a rail line and bus, but most drive or bike.
II. Independent Living Communities:
Want many of the features of an active living community but more help in terms of taking care of your yard or other chores? Independent living communities are a great option.
This independent living community in Scottsdale offers ample amenities, but with healthcare facilities nearby (it's connected to an assisted living community). Here, you will enjoy your independence but not have to worry about typical chores that come with independent living. A twenty-four-hour emergency call system adds a degree of security and safety, even there is even regular scheduled transportation available for everything from doctor's appointments to outings for dining, shopping and more. This is apartment-style living, so that may be a drawback if you want a home, but that also means you don't have to worry about yard work. It's minutes away from much of Scottsdale's recreational and cultural activities.
Amenities include laundry and linen service, housekeeping services, health and fitness center, lawn care, community events, one meal a day (optional) at a central dining area. Community activities include golfing, hiking, water aerobics, art classes, holiday events, Thai chi, ancestry, and wine events.
Floor Plans include one-bedroom, casitas, alcoves, and two bedrooms, ranging up to twenty-one hundred square feet.
Scottsdale was ranked second best place to retire in the United States by Income Investors and also among the most attractive cities across the country. It ranked tenth of best places to retire on Liveability for 2015.
Recreational activities, especially aimed towards seniors, include spas, golf courses, but also hiking, nightlife, and outdoor recreation. Crime rates are fairly low, and Scottsdale has a network of acclaimed hospitals.
Over a quarter of residents are age sixty and over
Natural beauty is abundant, with mountains, wildflowers, cacti, and many trails
If want independent living at an affordable price but with nice amenities and good reviews, Westgate Village might be a nice option for you. Resort-style apartment living is a thirty-minute drive from Phoenix, for a balance of quiet and plenty to do. It's fairly new, and thus updated, and also situated near the Westgate Entertainment District, which includes dining, shopping, and entertainment. It's a recommended retirement community through A Place for Mom, and you can also have a pet if you would like.
Amenities include a community bistro and restaurant; pool; local park; and community activities, including fitness classes, day trips, and volunteer work. Meals are freshly prepared and include options for both Kosher and vegetarian lifestyles.
Apartment plans are available in studios, one-bedroom, and two bedrooms. Each apartment comes with stainless steel appliances, granite countertops, and a washer and dryer.
Glendale is known for culture and plenty of activities. Regional parks, gardens, museums, gardens, music, and events are all available without going to the nearby city of Phoenix. There's also ample shopping with the Tanger Outlets and historic downtown district.
St. Joseph's is the main medical center, though many health care facilities may be found in Phoenix.
III. Assisted Communities, or Continuing Care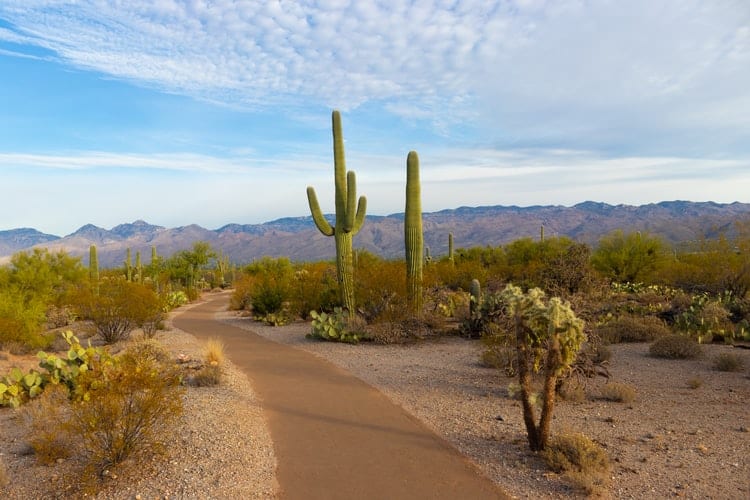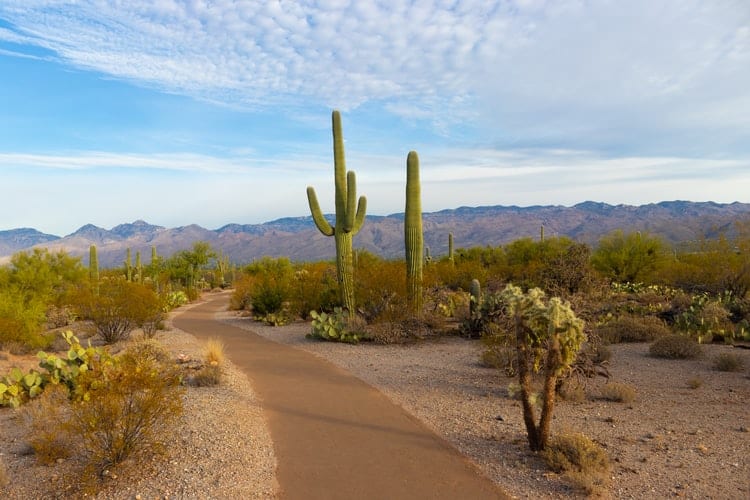 This assisted living community is connected to the independent living community we mentioned above. To that end, it also includes all of the same amenities but with more care for those who need–all the while retaining independence.  Dial-up service is available at all times, and individuals can also enjoy individualized care depending on their needs and lifestyles. In addition to all the amenities available through the independent living community at Maravilla Scottsdale, the assisted living option also includes:
Three meals a day at the community restaurant, as well as snacks
Medication management
Personal care needs
For more advanced needs, they also offer a memory care unit
Orchard Pointe offers both assisted living and more advanced memory care living. Assisted living floors plans are available in a variety of studio, one-bedroom, and two bedrooms. The apartment-style living offers independence, but with access to any healthcare needs, including personal tasks and medication management. Every apartment includes its own kitchenette, cable, and is pet-friendly. It's an all-inclusive community which you can join no matter the required level of care, though it does tend to be aimed towards those needing more assistance.
Amenities include twenty-four-hour call services; twenty-four-seven care staff, but only as needed or desired; snacks; private dining room; housekeeping and laundry services; outdoor courtyard; religious congregations; hot tubs; transportation services, including for chair lifts; movie theater; library; exercise room; restaurant-style dining room
Surprise, AZ is situated between Sun City West and Phoenix. The average age of residents is around forty-six, which is above the average age nationwide but still younger than some retirement communities. The city has low crime rates and some nice regional attractions, though many go to Phoenix for cultural events. Medical facilities are located in Sun City or Phoenix, and Phoenix Sky Harbor Airport is about half an hour away. It's a more quiet, secluded spot, but within a reasonable distance of other cities.