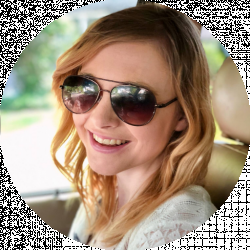 Latest posts by Erin Jamieson
(see all)
There's no doubt that wheelchairs provide some independence and transportation for many in the senior community who need that aid to get around–but even the best wheelchairs have a limitation when there isn't a proper vehicle, like a car or shuttle, for easy transfers.
In England, the West Sussex Times announced that the towns of Horsham and Crawley would offer a new taxi service. This is of itself is certainly not exceptionally newsworthy, but what is, is that those taxi services will not now offer wheelchair transfers as part of their regular services. The Wheels Airport Taxis company is equipped with just over a half dozen cars which can now transfer both electric and manual wheelchairs. The company was aware that, while there are a plethora of taxis services, there is a dearth of services that offer wheelchair transfers. By doing so, the company hopes to increase a degree of independence for anyone who uses wheelchairs, by allowing handicapped individuals to travel without relying on friends or relatives.
Every car also has required to pass what is called a wheelchair accessibility test, which, just as the name indicates, is meant to ensure that the vehicles are safe for wheelchair transfers.
While it remains to be seen how frequently such a service will be used, one thing is for certain: the concept is a step in the right direction in terms of helping more individuals who use wheelchairs live healthy and interactive lives.
But it isn't all about public transportation services. For many families, it makes sense to invest in a car that makes the best out of the situation by providing safe and easy wheelchair transfers.
How many people use wheelchairs?
More than you might think. As of 2011, according to an infographic published on Disabled World, fifty-four million Americans use wheelchairs on a regular basis, with slightly more women than men, but that difference may in part be contributed that, in the United States, women have a life expectancy of several years longer than men.
Nearly forty percent of those who use wheelchairs are seniors aged sixty-five years or older. Globally, about ten percent of the world's population uses wheelchairs.  However, it's also estimated that a large portion of those who could use a wheelchair do not have access to one.
What does it mean to have 'rights' as a wheelchair user in the United States?
The landmark Americans with Disabilities Act, passed in 1990, essentially made it illegal to discriminate against wheelchair users. But what exactly does that mean?
In a nutshell, it means that wheelchair users are assured civil right much in the same way it's illegal to discriminate in the United States on the basis of race, gender, religion, and nationality. This means that wheelchair users must be offered 'equal opportunities' in all areas of life, including employment, education, telecommunications, access to government services, and transportation.
Even though ADA was technically passed in 1990, it was not signed into law until 2008 and did not become effective until 2009, meaning it has been effective for a mere ten years as of the writing of this article.
In the past decade, that has brought upon sweeping changes in public transportation. Now public transportation must be wheelchair accessible, meaning that staying mobile and independent has become far easier for wheelchair users.
What are the different options for wheelchairs?
 Before we get into the best cars for wheelchair transfers, let's briefly discuss what makes for an acceptable wheelchair–there are more options than you might think.
As a rule, a suitable wheelchair provides proper support and it fitted for the individual, as well as allows the user to use it without worries of affordability and durability. But what is suitable for one user is not suitable for all users. The most common types of wheelchairs include:
Manual Wheelchairs: Manual wheelchairs, as the name implies, are operated manually, using wheels and breaks either propelled or with assistance. Of manual wheelchairs, which are the largest and most common category, there are transport wheelchairs, used by hospitals; standard wheelchairs, which can fold and are equipped with large back wheels and a grip; light and heavyweight wheelchairs; sports wheelchairs; and recliner wheelchairs.
Powered Wheelchairs are more expensive and contain a battery or motor to run. They are normally reserved for those who have multiple or severe motion loss issues and greatly reduced dexterity. They can also be equipped with other medical support options, such as respirators, voice assistants, and medical alert systems (though most medical alert systems can simply be worn on the wrist or as a lanyard). While a good option for patients requiring these features, they are costly to repair and may not be necessary for all.
If public transit is available, why worry about having cars properly equipped for wheelchair transfers?
Just because public transit allows for wheelchair accessibility, doesn't mean that alone is practical. Having a car equipped to handle wheelchair transfers increases accessibility to transportation. In some areas, public transit is not available or quite limited.
What's the best way to make sure wheelchair transfers to cars are as safe as possible?
One concern when it comes to wheelchair transfers to cars is, of course, safety. But there are simple steps you can take to ensure that those transfers are as safe as possible:
First, make sure the brakes are locked and the wheelchair is placed alongside the car, with as little space as possible. A safety belt may be used for added security. Safety belts are placed across the person's hip during the transfer.
Footrests should be tucked away during wheelchair transfers. The assistant helping during the transfer should ask the wheelchair user to sit on the very edge of the wheelchair, then lean forward. Instead of leaning on the other person involved, wheelchair users should rest their arms on the armrests.
Bending knees also is helpful during wheelchair transfers and reduces the chances of slipping.
What features are best for cars used for wheelchair transfers? 
The key to finding the best cars for wheelchair transfers is to understand the most important features. Space, accessibility, and general safety should all be kept in mind. Keep in mind, of course, that there are different situations that will impact what cars are best for you.
Let's go ahead a dive right into how to find the best cars for wheelchair transfers:
Low ride height. While some vehicles are prized for sitting high, lower ride heights make for far easier wheelchair transfers and easier accessibility overall. You want a car with seats low to the ground so you can transfer from wheelchairs as little as possible and so there won't be lifting involved.
Easily adjustable seats. Adjustable seats are a must. The seats should be fuss-free in terms of moving forward, backward, and ideally, even raised or lowered. The very best options might include power-operated adjustment; that is, buttons or some other automated mechanism, rather than having to adjust seats manually.
Different entry options. If you have the budget, it's a bit easier to opt for vans for wheelchair transfers, because they tend to contain more entry options, though occasionally these options might be available with larger cars and some SUVs. When in doubt, ask when you're shopping for a car or other vehicle if ramp installation is a possibility. Many manufacturers are working to make their vehicles increasingly accessible and wheelchair friendly. Different entry options designed for wheelchair transfers include:

Side entry ramps can be attached to many minivans, including Chrysler Pacifica, Toyota, Sienna, Honda Odyssey, and Doge Grand Caravan. Adding side entry ramps is not possible with all cars, but such a feature has a number of benefits; mainly, equipping cars with side entry ramps lowers a floor so it's far easier to go through the main cabin of the vehicle. With ramps like this, wheelchair users can easily access the front and passenger seats with little to no assistance.
Rear entry ramps are another great add on feature. As with side entry ramps, the main objective is to increase accessibility and to allow wheelchair transfers to be as simple and safe as possible. In some cases, rear entries allow as much as two wheelchairs at a time in the back. The biggest downside to rear entry cars is that wheelchair users cannot navigate to the driver's seat or front passenger seat, so it's best for wheelchair users who will not be driving. It's a bit harder to purchase a vehicle equipped for rear entry; many are already built in and are specific rear entry vans.
Hinged doors. Hinged doors on cars make wheelchair transfers far more simple by allowing users to swing doors open widely, especially when compared with other cars. Hinged doors provide that extra room you may need for wheelchair transfers, and, simple as it may seem, really are a great feature to make sure you have. Unlike some other features, you could technically do without, you at very least need to make sure that the car doors can swing open enough to make them wheelchair accessible. This is suited for wheelchair transfers that require additional help, but for those who are on a tighter budget and or are using the vehicle for multiple purposes.
Sliding doors are a feature already on many vehicles, but here you need to be careful. Sliding doors need to be fitted on vehicles with low floors; otherwise, they are not nearly as helpful as you might imagine. As is the case with hinged doors, sliding doors are best suited if you have a tighter budget and don't want to go down the ramp option; just be aware that there are limitations and wheelchair transfers will require a large degree of assistance. With sliding doors, of course, you do not need to worry about how far the doors swing out.

Collapsible seats. If the vehicle has a back row of seats, having seats that can be collapsed and easily removed is ideal for anyone who needs more flexibility in terms of space and for families who may be using the car or van for multiple purposes. Even better are cars that also feature removable front seats.
Cushioned seats. Of course, technically all seats are cushioned, but what we're looking for are seats that will provide comfort even for longer drives. Great options for anyone included the ability to heat seats if you live somewhere with cold winters, quality materials (some prefer leather), proper ventilation, and seats designed specifically for back support:

Some seats include additional lumbar support
Multi-adjustable seats allow users to tweak seat positions to their liking and also allow for different levels of support where it's needed

Higher ceiling height. It's tricky sometimes to find cars with low enough riding height but high enough ceiling height. Something like a Kia Soul provides a balance of both, with low floors but generous ceiling height that's wheelchair friendly.
Generous cargo space. While not always a necessity, if your wheelchair access will be mostly front-ended, generous cargo space provides additional storage in case you should need any additional wheelchair tools or parts, other safety equipment, or anything else, for safe and easy storage.
An accessible vehicle. This may seem like a weird category to mention, as all the features we're listing are meant to make cars more accessible in general, but now there is a model on the market specifically meant for those using wheelchairs, equipped with just about everything you'd need. The MV-1 was once available but is no longer in production at this time.  However, there are also vehicles that can specifically accommodate wheelchair systems, such as wheelchair lifts and more.
Safety features for safer driving. Now many cars come with technology that comes with smart features for the safest driving possible. Automatic high beams, safety lights, adaptive cruise control, and even detection systems that alert you to nearby pedestrians and cars are all great options for any seniors, or just for overall safety in general. While this feature is not specific to wheelchair transfers, it's still one that shouldn't be overlooked if it makes sense for you.
Heavy-duty side rails. Heavy-duty side rails can support as much as several hundred pounds and provide added security and safety for easier and safer wheelchair transfers.
What cars are best for wheelchair transfers?
 As we've discussed, the cars that are best for wheelchair transfers are vehicles that are either already accessible or can easily be adapted in order to be made accessible. While no car is perfect, the best cars or vans are those that can be tweaked to accommodate your needs.
If you need independence for anyone using a wheelchair, ramps are often the better way to go, but if you have a caretaker involved, hinge or swing doors are good options as well. While some systems can lift wheelchairs (almost exclusively) into the rear of the car, these tend to be far more expensive and limiting in terms of what cars you can use.
Kia Soul: This is a simple option for those on a tighter budget. The Kia Soul offers high ceilings but low floors and also storage space. In fact, they specifically make a wheelchair accessible model, with easy conversion options and a more sporty look. This model gives you the option for a rear ramp entrance.
Dodge Grand Caravan: The Dodge Grand Caravan also has a specific wheelchair accessible model, It's equipped with a side power entry ramp, with safety railing and also multiple exit options.
Honda Odyssey: Honda Odyssey has wheelchair accessibility options as well. It features a more traditional ramp system, with a powered, fold-out ramp for side entrance; it's also a more affordable ramp system than some other options. You'll also get removable seats, footrests, and side rails that can support up to six hundred pounds.
Honda Element: The Honda Element, especially the 2011 model, is a great option if you really do want just a car for wheelchair transfers. Newer models are not available, but this is good if you want a used car with wide doors, easily cleanable door, and built-in safety features.
Toyota Sienna: The Toyota Sienna is an excellent option when you're looking for a car that allows for easy and safe wheelchair transfers. This surprisingly spacious minivan provides a lift chair and is also suitable for driving on all terrains.