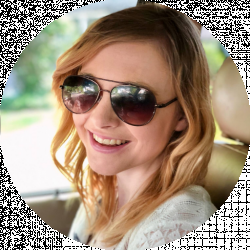 Latest posts by Erin Jamieson
(see all)
There's a perception that seniors don't use or adapt to technology, with some perceptions that they don't use cell phones, especially smart phones at all. But not only is this misguided thinking, but it also discounts senior-friendly cell phones like GreatCall Touch 3.
It's true that there can be technology gaps between generations. Many companies, for instance, focusing on implementing a variety of programs or approaches to address gaps even between working-age adults.
In some countries, there is evidence that the technology divide is only increasing amongst millennials and seniors. The News International, the most prominent English language newspaper based in Pakistan, recently featured a wide divide between who uses technology and how.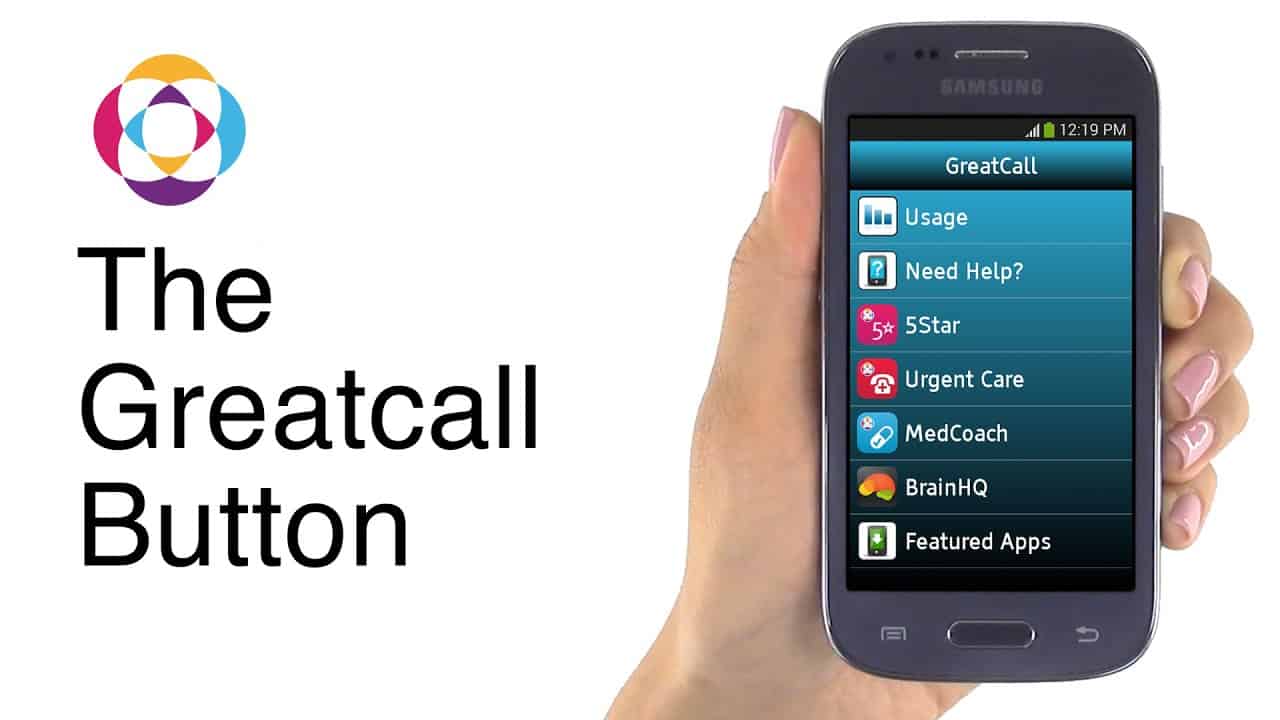 And that can cause problems. Technology, for both better and worse, impacts the way we communicate. While there certainly is a detrimental side to overreliance technology, something like cell phones can also mean feeling more connected with your world.
In the United States, it seems the gap is shifting, perhaps more quickly than many other parts of the world. With the innovation especially of cell phones designed for senior use, such as GreatCall Touch 3, more and more seniors are making the switch.
According to a report published in the World Economic Forum, as many as seven out of ten seniors now use the internet regularly. And apps, forums, and other technology are keeping seniors more connected.
But when it comes to cell phones, sometimes it's worth taking a look at cell phones specifically designed for seniors in mind.
In this review, we'll be investigating GreatCall Touch 3, and see how this model works in terms of accessibility and just how senior-friendly it is overall.
What are senior cell phones?
When we discuss senior cell phones, we're not talking cell phones that can solely be used for seniors. Rather, senior cell phones and senior cell phone plans are those that are considered more in tune with different needs seniors may have.
They also tend to be easier to use, or learn how to use and may swap some enhanced, newer features for features focused more on ease of use and overall accessibility.
Senior cell phones, therefore, are not inherently one small group of cell phones. But the best cell phones for seniors include features that are approachable and designed with needs that may come with aging in mind.
What barriers to technology do seniors face?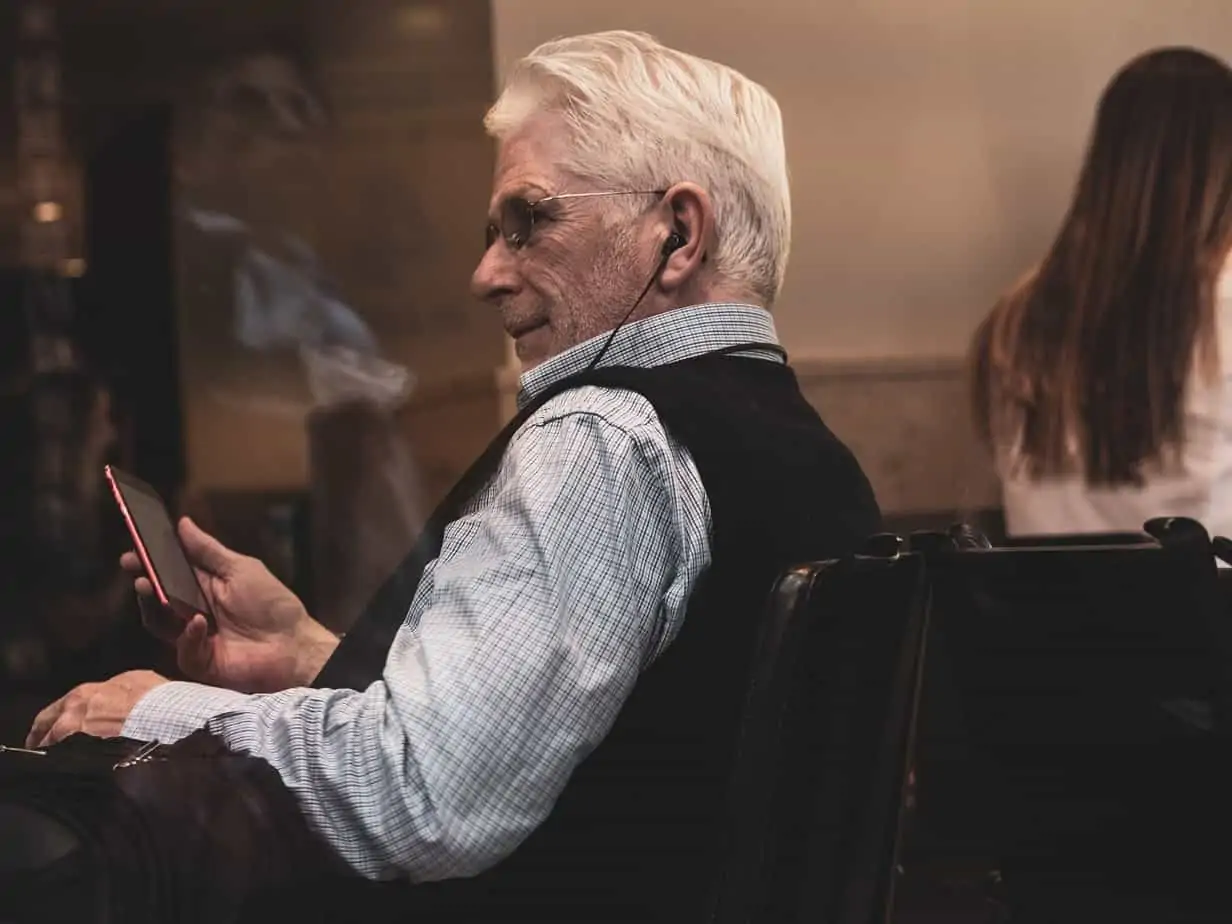 While signs do point to seniors to a degree adapting to technology, that is uneven and highly dependent on the device in question and the seniors' unique needs.
Common barriers include simply not being accustomed to emerging technology, and for some, a sense of isolation. Of course, seniors also have needs correlated with aging, including:
Reduction of vision and hearing
Perceptions of being 'left behind' by technological advancements
Reduced dexterity
Skepticism about new technologies
Increased eye fatigue
Do all seniors need a 'senior cell phone'?
As with most everything, from home safety to transportation to alert systems, one size never fits all, and that is the case with cell phones. Some seniors may prefer a typical smartphone. But seniors who fall into any of these categories may benefit from a specifically senior-friendly cell phone like GreatCall Touch 3:
Hard of hearing or seeing
Reduced dexterity
Not accustomed to using smartphones
Other medical needs
Need for access to emergency contacts
Of course, even those who do not fit all of these categories or even any of them might still find they enjoy using a senior-friendly smartphone-like GreatCall Touch 3.
Are all senior cell phones created equal?
No. As a matter of fact, the reason why it's so important to look at a review on senior cell phones is that some truly stand out amongst others. Simply because a cell phone claims to be designed for, or marketed towards seniors does not mean it will have all of the features you need.
Worse yet, seniors are often the target of email and landline scams. Normally these come in the form of those posing as telemarketers, working for fake insurance agencies, and or pretending to be a grandchild and requesting bank transfers, depleting seniors of hard-earned retirement savings.
Still, a more subtle issue is false marketing. Senior care (which includes facilities such as independent housing, memory care, and retirement communities) alone is a booming industry, projected to grow to as much as three hundred billion U.S. dollars by 2020.
That makes sense, as the population of Americans sixty-five and older will amount to a sizeable twenty percent of the overall population.
At the same time, that also means there is great earning potential to market something as senior-friendly. For that reason, it's important to get past basic claims and look at the specific features a cell phone has to offer.
What criteria should I look for in a senior-friendly cell phone?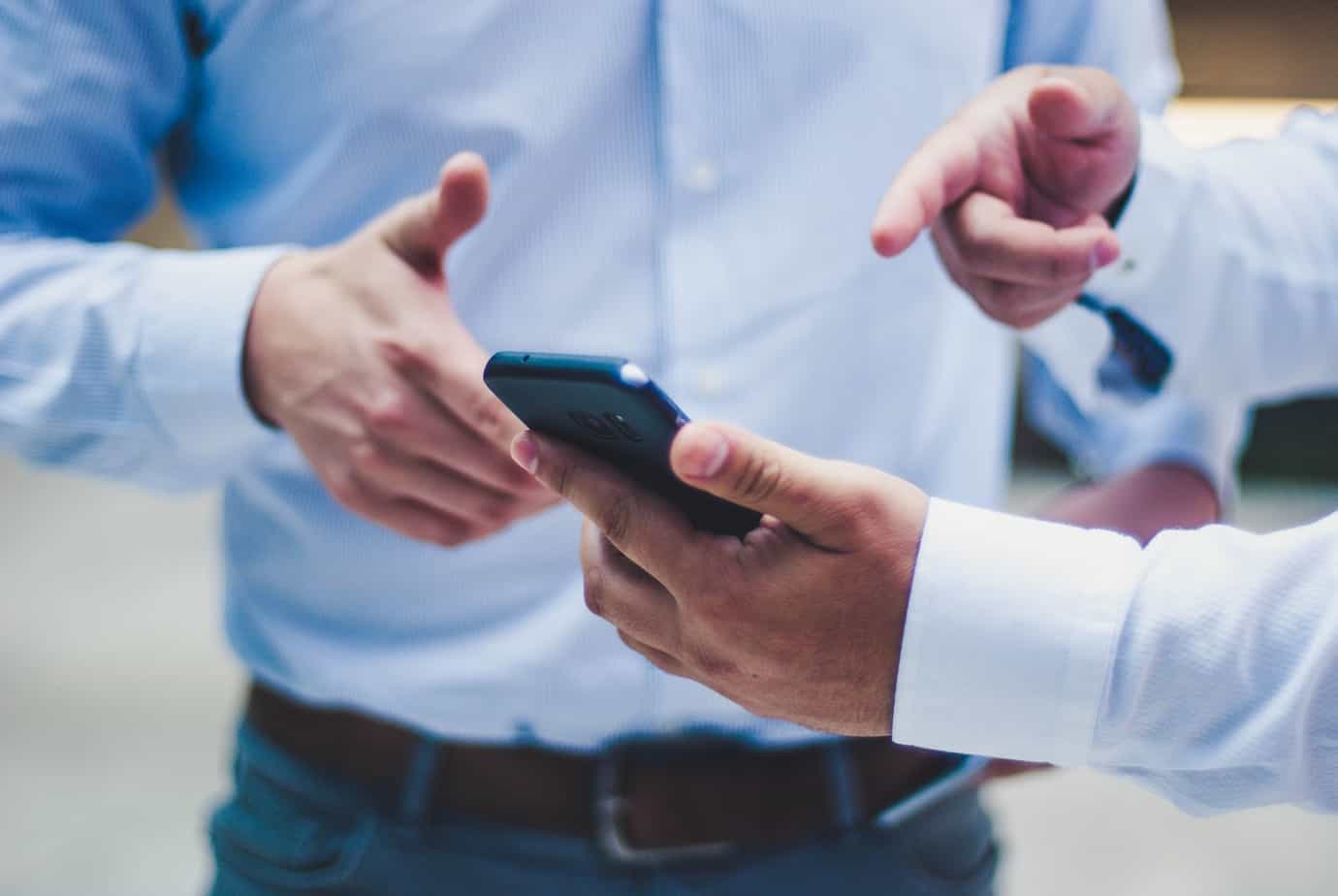 Now let's take a look at the key criteria you need to consider in order to find a cell phone that is best for seniors. This is the same criteria we'll be using to review GreatCall Touch 3 in particular:
What is the company's reputation?
How long has the manufacturer or company selling the cell phone been in business, and do they have a track record of success? Are there any external reviews available, and what do customers have to say? Also take note of any common themes, especially in terms of lower customer reviews or filed complaints.
How much does it cost?
When we discuss cost, we want to look at a few factors:
The initial cost of the device
The cost per month/year, and how plans work
The model of the plan: contract; pay as you go; limited contract
Extra fees
Some cell phones also offer senior-specific plans, or reduced-cost plans for those living in smaller, fixed incomes
What are the service and coverage?
Check out the options for a cell phone provider, and, of course, make sure that you get coverage where you need it.
What is the battery life?
Longer battery life means that you'll, of course, have to charge the phone less, and you'll also be more likely to have it on hand in case of emergencies.
How does the appearance impact use?
How a cell phone looks, is, in fact, not purely cosmetic. The display and design of a cell phone can actually make it either easier or harder for seniors to use. Look for:
Displays should include backlights, bright colors, and a flashlight tool. They should also have magnifying options
Screen size can also be an issue. Too small of a screen can result in more eye strain.
Brightness adjustment is available for most cell phones and is an important way to address appearance so it is as comfortable for use as possible.
Are there any features specifically for accessibility?
When we discuss accessibility, it can indicate a great number of thing. Basically, we're looking for features that help seniors with different physical needs use the cell phone with ease. Some of the best (and most common) features include:
Assistive device capability (Can it work with hearing aids? Are there options for amplification)
Speakerphone and extra loud/ emphasized sound amplification
Speech to text capability
Does the cell phone offer any medical support?
It may sound strange, but the best cell phones for seniors also offer a number of features that provide some form of quick medical assistant options, especially helpful if you don't have a mobile medical alert system. Features to look out for include:
Emergency call button
Heart rate and other health monitors
Application capability
Live operators
How easy is it to use overall?
Does the cell phone come with any instructions? Are there multiple steps for set up? Are there any features that make use easier, just as quick buttons, easy to navigate menus, or anything else?
Grabbable menus, voice operation, easy to find contact buttons all add to overall use.
GreatCall Touch 3 Review – What is it, and is it a good option for seniors?

GreatCall Touch 3 is one of several models GreatCall offers. GreatCall as a company is specifically focused on selling technology for seniors, which includes not only cell phones, but also medical alert systems and related devices.
What is GreatCall's reputation as a company?
GreatCall is one of the leading companies selling senior devices for both medial alert systems and cell phones. The health and technology company is headquartered in San Diego, California and started providing services and devices in 2005. Four years later, the company began offering the Live Nurse option (twenty-four-hour access to a nurse), and in 2012 first started offering cell phones.
GreatCall has been accredited through the Better Business Bureau for fourteen years and holds an A-plus rating, though there are a total of a noticeable over two hundred and fifty customer complaints that have been filed (do keep in mind this is over a span of fourteen years).
Reviews vary by device. The company has earned recognition for its cell phones through a number of outlets, including The Wall Street Journal and The New York Times.
The Jitterbug Flip, in particular, has accrued awards, such as PCMag's Editors Choice for simple cell phones, but it also holds very mixed reviews amongst customers.
GreatCall Touch 3, also known as the Jitterbug Touch 3, on the other hand, has fairly positive reviews amongst customers. On Amazon, over two hundred and sixty customers rated the Touch 3 an average of three and a half stars, with over forty percent awarding it the highest rating possible.
Complaints included miscommunication or what some felt was inaccurate advertising in terms of overall costs, and some for refund policies.
How much does GreatCall Touch 3 cost?
GreatCall Touch 3 is actually not GreatCall's latest model and thus can be bought outside of GreatCall's website. On Amazon, you can purchase it for around eighty dollars; in general, the cell phones costs seventy to eighty dollars.
It's unclear exactly how much plans cost, in part because it is not a current featured phone on GreatCall. You will need to make sure you purchase a phone that can be activated through GreatCall.
Going off of the most current cell phone offerings from GreatCall (Jitterbug Smart 2 and Jitterbug Flip), GreatCall Touch 3 could potentially come with a typical phone plan, which ranges from fifteen to forty dollars per month.
As you can see, the plans provide different options for text and call.
You must inquire to make sure you understand the specifics of the plan, especially with a different model.
While it does not say so per their main plans, Amazon suggests there is potential to opt for a lower cost plan without data.
Who is GreatCall's service provider, and what is coverage like?
GreatCall's service provider for its cell phones is Verizon Wireless, one of the most widespread coverage networks available. You can see if service is available where you are by entering your zip code under their cell phone plans page.
What does GreatCall Touch 3 look like, and how does the appearance help or hamper use?
GreatCall Touch 3 features a four-inch screen, and is a fairly simple phone, with a few main buttons and most options accessible through the touch screen. On a side note, it has respectable 8GB storage and a decent LED Flash camera.
The screen features large icons, all organized in a simple list
Easy to navigate, it avoids the issue of many smartphones with sprawling menus and small buttons.
You can adjust color schemes for easier use
A People Tab allows you to easily access contact
You have the option to adjust screen brightness
The smaller screen size, however, it not as good as some models, and could cause some eye strain with excessive use
What accessibility features does GreatCall Touch 3 offer?
And does the cell phone offer anything in terms of medical support? GreatCall Touch 3, as we mentioned, has some nice display options. It also can be connected potentially with "Health and Safety Packages" which include safety apps, such as safety 5Star, Urgent Care and MedCoach apps. All of these provide some form of health monitoring and emergency contact support.
You can use a pen/ stylus if this is easier for use than the touch screen
It's blue tooth compatible
In all, there are a few health and safety features, but many things are missing that would make this a more accessible phone
As a whole, GreatCall Touch 3 is reasonably easy to use the phone, with many different phone plans. Options such as medical apps (available with a package) and an easy to navigate menu are all pluses.
That said, there simply aren't enough features to really make this cell phone stand out as especially friendly. We'd love to see more accessibility features to make it feel like it's truly worth the purchase.
While there still is product information available and ways to buy outside GreatCall's website, it is also not one of its currently featured phones, which could potentially cause problems.
Do we recommend GreatCall Touch 3? 
Overall, GreatCall Touch 3 is by no means a bad phone, but it's also not the very best option for seniors. To be sure, GreatCall as a company offers a number of respected cell phones and medical alert devices. Widespread coverage, a variety of plans at different prices, are all pluses.
But that doesn't mean that GreatCall Touch 3 is the best you can do, either. Some may like the general layout of the touchscreen and how it's easy to use, but with all the things we've already mentioned, it's clear there are better options out there.