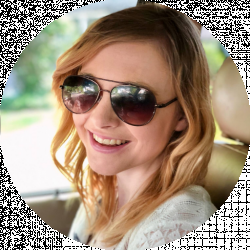 Latest posts by Erin Jamieson
(see all)
GreatCall Mobile/ Splash is one of the many medical alert systems designed to help seniors live safely and independently in their own homes–but is it worth the price and does it hold up to everything it promises? We'll tell you in our full review.
To say that medical alert systems for seniors are growing is an understatement. The market with emergency medical alert systems for seniors is anticipated to grow at a rate of nearly eight percent for the next several years, reaching an estimated worth of over nine billion dollars by 2022.
That of course, matches an aging population overall: as life expectancy increases, so does the number of seniors living at home, especially as advancements in medicine, nutrition, and other health sectors make it possible to do so more individuals.
And of course, most seniors prefer to live at home: according to report by the American Association of Retired Persons, more informally known as AARP, around ninety percent of seniors express the desire to live at home for as long as they are able to. For seniors in good health, this isn't much cause for concern and in fact perfectly understandable.
But there are some risks–which explains why medical alert systems like GreatCall Splash are in such high demand.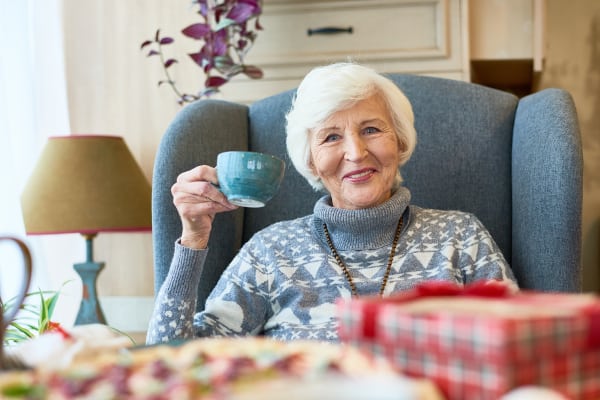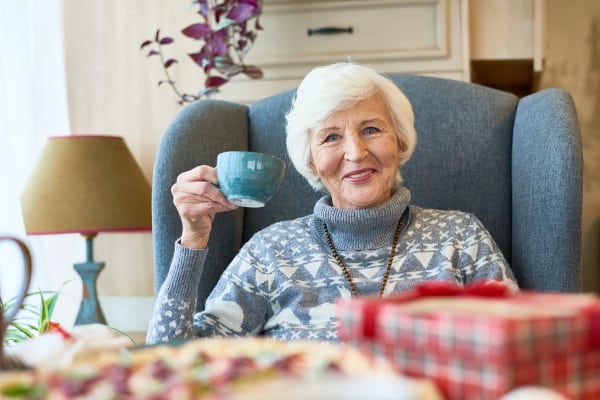 What are the dangers of living at home as a senior?
Some seniors do perfectly well living independently, even to an advanced age. But for others, living at home can pose potential health risks. This is especially true for a senior who, for whatever reason, now lives alone.
Adjusting to living alone, as well as changes as the body ages are both reasons why seniors are more at risk. But specifical seniors should get checkups and be aware of the following risks associated with aging that may pose additional health and safety risks and changes in mobility:
Dietary concerns, from malnutrition to too much sodium can pose risks at any point in one's lifetime but seniors need to be especially aware. Cardiovascular disease, hyper or hypotension, diabetes, and dehydration can all pose risks. Not only are the health consequences potentially more concerning for seniors, but they're also more susceptible to them, both from the effects of aging but also due to other concerns like new or increasing dietary restrictions and less social contact.

Mental health issues are unfortunately on the rise with seniors over the age of sixty-five years old, especially for seniors who are socially isolated. While a medical alert won't do much to help with mental health issues it's important to note just how common anxiety, depression and less common forms of mental health concerns are common and get therapy if needed.

Decreased vision and hearing, which is a direct factor in many falls or other emergency concerns. It may be harder to navigate or get used to a setting. Both vision and hearing pose risks; going in for proper glasses and vision exams as well as purchasing proper hearing aids are both helpful steps to take.

Changes in bathroom habits, sometimes more frequent urination which is a special concern as seniors are more apt to take more late night trips to the bathroom.

Changes in cognition luckily don't occur in all seniors in the same degree but it is something to keep in mind. Rates of dementia in all forms may as much as a triple by 2050.

Changes in balance, which can lead to an increased risk of falls.
What is the biggest concern about living at home?
Normally aging and health risks aside, the biggest concern is being vulnerable to falling and tripping in the home–and no one knowing. It's estimated that as much as one-third of the population of those sixty-five years and older will fall in a given year, but it's hard to know since so many incidents go unreported.
By the age of eighty, that rate of falls may increase to as much as over half of the population. That's a serious statistic–while of course, not all falls are always serious, falls are associated with more lengthy hospital stays and increased mortality.
But it's by far all bad news.
Almost half of the falls don't cause a serious injury–the issue is that many seniors have trouble getting up or getting assistance after a fall.
What improvements can you make around the home to reduce your risk of falls?
Making a few changes around the home doesn't have to take a great amount of effort, but what it can do is make the house more conducive to safe living. Here are some home improvements you might want to consider:
Tighten loose floorboards, rugs, and tiles or replace as needed
Install proper lighting–replace dim lighting with brighter lights, place nightlights in bathrooms and in bedrooms so getting up at night won't make one more vulnerable to falling
Reduce clutter, but especially make sure floors are cleaned
Consider moving into a house where you can live mostly on entirely on one floor, such as a ranch style home
Invest in walk-in tubs or showers with no slip mats and safety grips
Paint walls and doors in brighter hues for greater visibility
Favor carpeting over more slippery floors
Be careful that floors are completely dry after being cleaned or polished
Why should I consider purchasing a medical alert system for myself or a loved one?
Even with all of these preventive measures seniors are still at risk. While you can greatly reduce falls, there are other concerns, like medical emergencies. The biggest concern often is not accidents or incidents themselves, but the inability to call for help. Not being able to call for help can turn a somewhat minor incident into something serious or even fatal.
Even if nothing happens, or even if the individual is relatively healthy, having a medical alert system does offer peace of mind and less worry both for the senior and for loved ones–and it does all of this without taking any independence away.
How do medical alert systems like GreatCall work?
Most medical alert systems like GreatCall/Splash have one signature feature in common: an easy to access call button that, when pressed, will signal dispatch for emergency medical workers to come to the home, or, in the case of mobile alert systems, wherever the person is. While the features and plans vary from device to device, the general idea is that seniors can call for help even when they are unable to reach a phone.
What is GreatCall Mobile?
GreatCall Mobile touts itself as the best medical emergency device for seniors–but is it? This review will take a look at whether we think the device is worth your investment or not. But in order to do so, we're going to go past the promises and look at how GreatCall Mobile performs in each category.
What plans are offered, and at what price points?
GreatCall Mobile, like most medical alert systems, offers a few different plans at varying price points. The basic plan, which costs about twenty dollars a month, connects you to agents to help in emergencies, with the push of a button. With the preferred plan, you also can speak to a nurse at any time without an appointment and have the option for a GreatCall link–which allows family members to connect with others if they also have a device. The most expensive and most comprehensive plan, Ultimate, cost thirty-five dollars a month and also includes fall detection and product replacement services. Fall detection may be a smart investment because it adds that extra level of security should someone not even push a button and may even lead to a quicker response. Verdict: pricing is competitive for plans compared against other emergency alert systems, but we wish a few more features were included in the least expensive plan.
What are the terms of each plan?
Some of the most popular emergency medical alert systems require contracts–that is a commitment to use the device for a certain number of months, or in the case of some, years. Luckily that's not the case with GreatCall Mobile. There are no contracts, no fees for canceling, and all customer service is based in the United States. Just make sure you cancel before the next billing cycle. Overall, the terms of customer service, at least at face value, seem reasonable.
What's the Lively Mobile Plus?
Lively Mobile Plus is the latest rendition of GreatCall products and is the actual device you'll buy with your plan unless you want an older model which is available for purchase on Amazon. This version gives you the product and initial activation for fifty dollars normally but thirty-seven dollars based on the current promotion. Based on PERS market monthly fees it's among the lowest cost of emergency alert systems, includes a GPS so someone can be located no matter where they are, and is even waterproof.
What kind of coverage does the device offer, and are there any home plans?
GreatCall is mobile-based, and unlike some competitor medical alert systems, does not appear to offer a home/ landline based system. In terms of network coverage, it's available across the United States and it appears fairly substantial, but you should check coverage and can do so by entering zip codes in a coverage search engine on their website.
How does emergency dispatch work?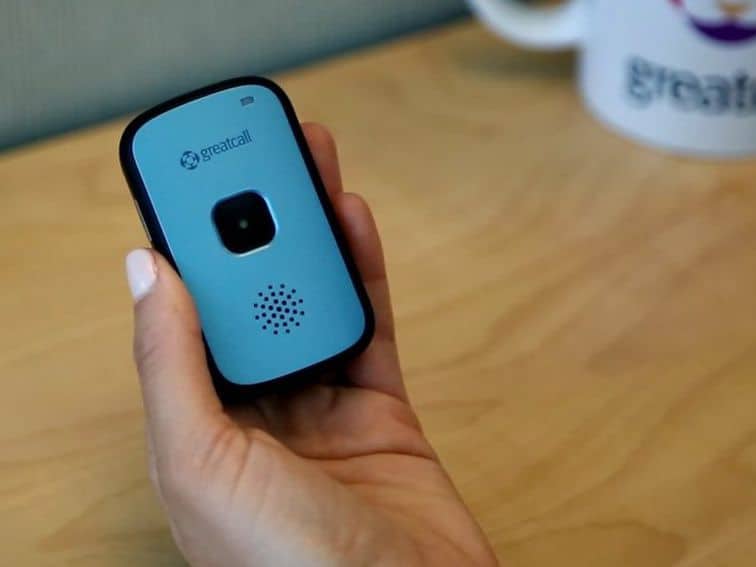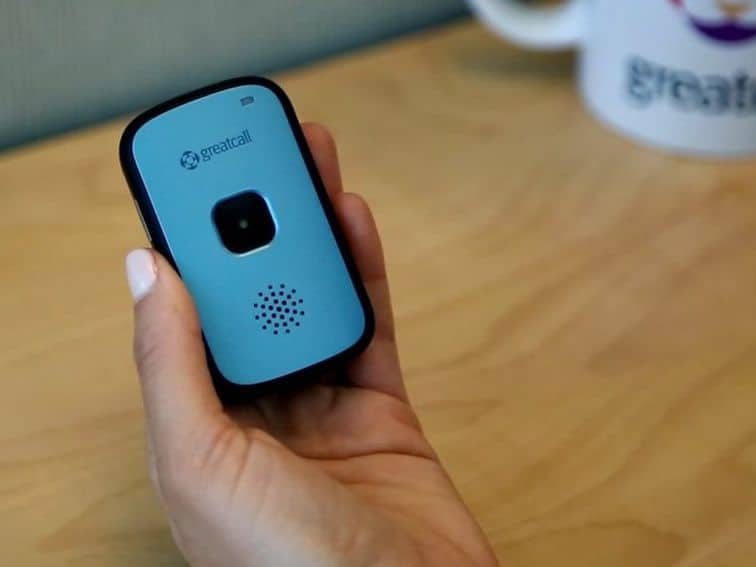 Emergency dispatch is a fairly straightforward process. A push of a centralized button connects you with 55-star agents; no one has to worry about describing a location because the GPS system will do it automatically. From there, the agent on call you confirm your location, with one of the quickest response times of emergency medical device systems. Emergency help will be dispatched according to your location.
Can the alert system only be used for medical emergencies?
The alert system, in fact, can be used for a variety of purposes aside from just medical emergencies. You can also call for roadside assistance or even to connect with other family members–features that are not mentioned with many competing emergency medical alert systems.
Just how waterproof is GreatCall?
GreatCall devices are waterproof enough you have safely worn them in the rain and even while taking a shower–another huge advantage over many competing medical alert systems especially considering that showers are a key place where many could be vulnerable to slipping and falling.
How does the GreatCall Link work?
Beyond the basic plan, the other two monthly plans, as we mentioned, also gives you access to the GreatCall Link. The link allows friends and family to connect and be alerted to the device; they simply have to download an app for their smartphone.
What services are available with access to a nurse?
Actually, with GreatCall, you can get access to both nurses and board-certified physicians to discuss concerns or any medical situation. In some instances, it's even possible to be prescribed over the phone, though the extent and stipulations for this option are not clear. You can use this feature, just like the emergency call, at any time of day.
Is it easy to wear?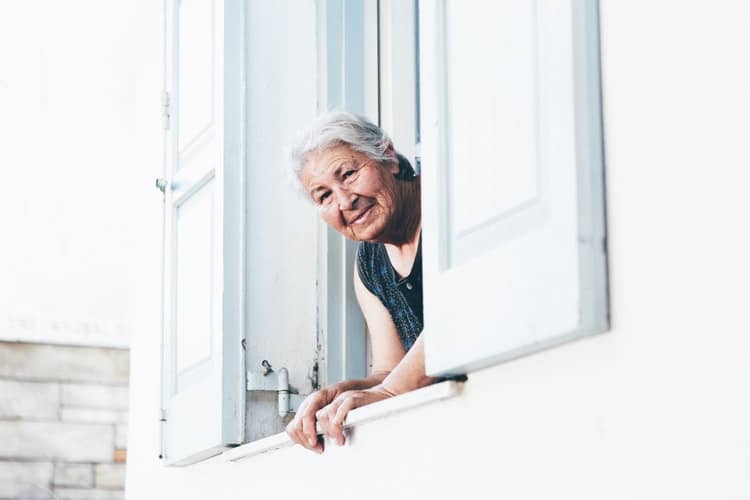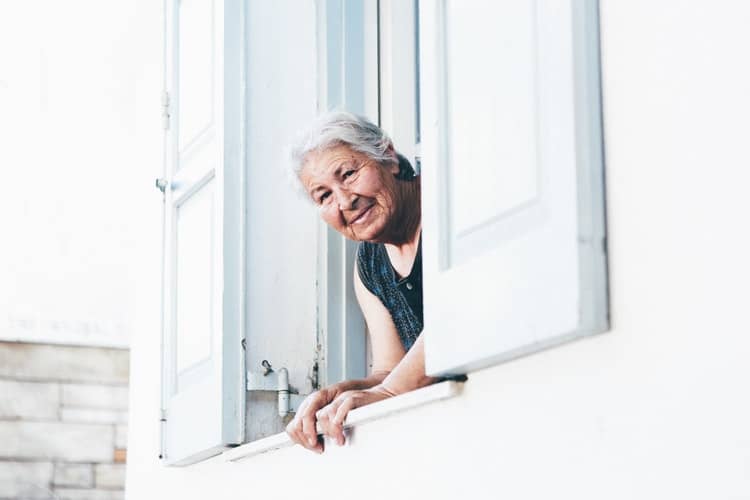 Though this doesn't specifically make GreatCall stand out from its competitors, there are a few ways to wear the device, making it reasonably practical to wear. You can either clip it to your belt or shirt collar, wear as a lanyard, or carry it with you. It's fairly small and compact and a neutral color. The lanyard is magnetic.
Does it have a decent battery life?
One downside to many emergency medical alert systems is that the devices need to be charged too frequently, but that's not the with GreatCall, which has a battery life of up to eighty standby hours (in active use). However, they still do recommend daily charging, and that battery life is reduced when it's being actively used. Since it's a lithium-based battery, you also don't need to worry about harming the battery by charging too frequently.
Is there anything else I should know about purchasing and overall costs?
You can either order directly from them or purchase on Amazon. If you order directly through GreatCall, the initial cost is currently thirty-seven dollars but only a short time; normally it retails at fifty dollars (the cost includes free shipping and activation). However, if you're purchasing on Amazon, be aware that for one, you're only buying the device (you still have to sign up for the monthly service plans) and you'll also likely be buying it used. While you can save a little money that way, it isn't enough to make up for buying something that may not be in a peak condition. While buying some things used may be a great option, it isn't your best bet for something as important as an emergency alert system. Also, some of Amazon products are older models and no longer serviced.
What do customers have to say about GreatCall?
While GreatCall certainly offers a number of excellent features that makes it a competitive choice against other emergency medical alert systems, it's always a good idea to see just how well it delivers. On Amazon, GreatCall (Splash)Mobile holds an above average, but imperfect three and a half out of five stars based upon a little over three hundred and fifty customer reviews, with just over half of customers awarding it the highest possible five-star rating, but twenty-one percent giving it one star. Of the customers that were most pleased, customers loved how lightweight and small and easy to use it was, as well as the price point, especially for the basic plan. They also cited multipurpose use: one used it for asthma-related problems, even though they were in their early thirties. Customers also claimed they had service even in hard to reach areas. However, as the reviews indicate, the device and service aren't perfect. Some cited issues with the fall detection feature failing to detect falls, as well as the GPS system not being as accurate as they hoped it would be.
Overall Verdict: Green to Yellow Light.
GreatCall Splash and its newer mobile models offer great features in terms of overall service and ease of use. It's also priced competitively and is easy to wear. With no annual contracts and a GPS system, it's certainly a reasonable company to go with but we have some hesitation about it fall detection capabilities. Overall it's a solid if imperfect choices amongst emergency alert devices.