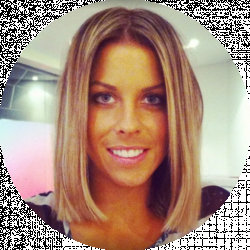 Latest posts by Jodie Chiffey
(see all)
According to research, over 35 million Americans suffer from hearing loss of some kind. This makes up around 50% of the over 75s population. More worryingly, only 28.5% of them actually use hearing aids, even though the remaining percentage could benefit from them.
Today, hearing aids are becoming more and more common. You don't need to be fully hard of hearing to need them – they can help a huge range of people that struggle to hear. This could be because of background noise, or you might just need a bit of extra help to hear people around you. There are so many models on the market right now that cater for a whole range of hearing loss issues, but in this review, we're going to be focusing on Eargo Hearing Aids to see how they stack up.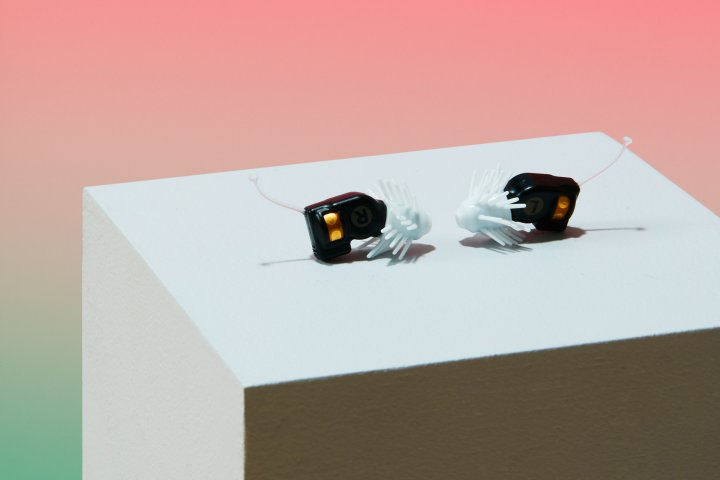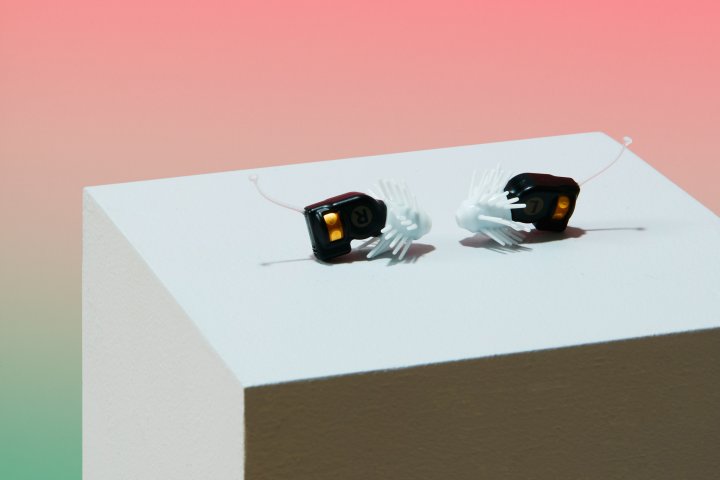 According to the manufacturers, these revolutionary hearing aids are small, invisible, rechargeable, and super comfy. They believe you shouldn't feel like you need a hearing aid, but that you should want one. It's this thinking that's made them one of the most popular hearing aid brands out there today.
If you've never heard of Eargo Hearing Aids before and are in the market for a new set of hearing aids, then this guide is designed to introduce you to their features and benefits to help you decide if they're the right ones for you. Hearing aids could be the best investment you make in later life, so it's incredibly important that you consider the pros and cons carefully before jumping right in. We hope that by the end of our review, you'll have a better idea of whether Eargo Hearing Aids are the ones you should invest in or not.
How Do Hearing Aids Work?
A hearing aid is a small device that sits inside the ear in some form to make sounds louder and easier to hear. It consists of three main parts: a microphone, amplifier and speaker. While technologically impressive, how they operate is fairly simple. Firstly, the microphone sends a sound to the hearing aid. Sound is then converted into electrical signals, which are sent to the amplifier. The amplifier then sends these signals to the speaker, making them stronger so that you can hear sound more clearly. The end result is improved speech comprehension and increased sound levels.
Top Tips on How to Choose Hearing Aids
We understand – if you've never purchased a set of hearing aids before it can be difficult to know where to start. But if you've been prescribed a pair then you're on the right track to unlocking a more empowered way of life. To help make life easier for you, we've got some key things to think about below before you purchase your hearing aids.
The severity of your hearing loss
Your doctor will be able to help you with this, but there are lots of different hearing aids available depending on how bad your hearing is. You might need full amplification or a little extra support so you can hear people far away – either way, there are lots of models on the market that will give you exactly what you need, so it's really important that you shop around.
Think about your lifestyle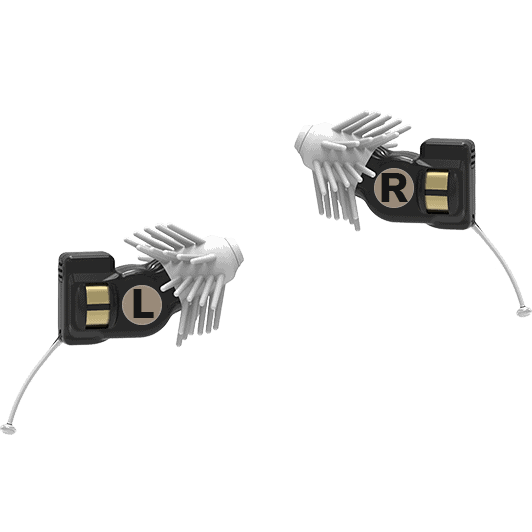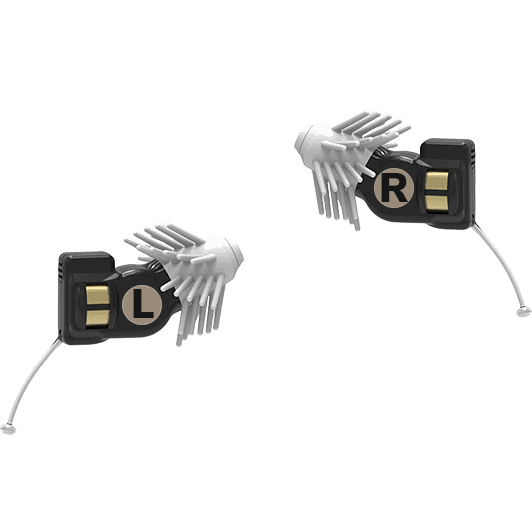 Do you prefer staying indoors or are you someone that likes going out to restaurants with your friends? If you're exposed to lots of background noise and have trouble hearing those around you as a result, you'll need to look for hearing aids that are efficient in reducing the background noise and enhancing close range sound. If you're more likely to stay in alone, this type of hearing aid won't be so important.
The size and shape of your hearing aid
How your hearing aid looks can be just as important as how it functions. After all, this is something you'll be wearing every day. There are a few different types of hearing aid available:
In the canal: This fits snugly inside your ear canal and is typically custom molded. It's not very visible to other people and is best for mild to moderate hearing loss.
In the ear: This style of hearing aid is best for mild to severe hearing loss and sits inside the bowl area of your ear.
Behind the ear: Possibly the most common style of hearing aid; this hooks over your ear while the connecting earpiece sits inside the canal. This style is suitable for all types of hearing loss.
Open fit: Best for mild to moderate hearing loss, this type of hearing aid is less visible than a behind the ear style, even though it's very similar in shape and function.
Cost of hearing aids
Hearing aids are one of the most important investments you could make, so cost is a big factor when it comes to your purchase. You should check your insurance first to see if hearing aids are covered – even partially. But hearing aids vary hugely in price depending on their technology, so it's a good idea to set yourself some boundaries first so you can rule those more expensive additional features out.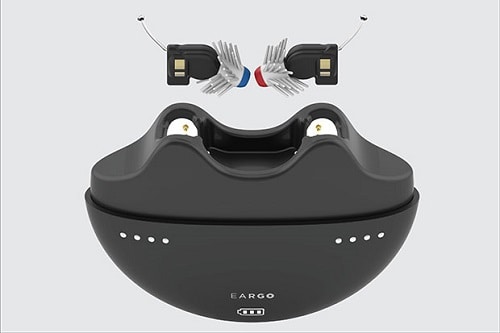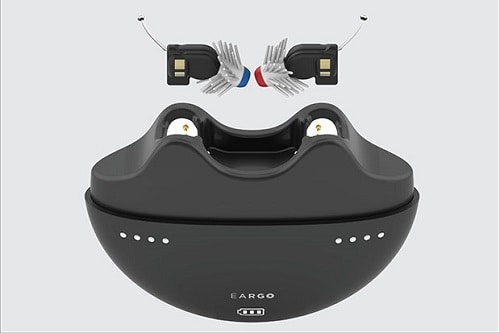 'Hearing is believing' – that's Eargo's motto. While fairly new, they've designed a range of hearing aids that are small, invisible, rechargeable, and super comfy. They don't want anyone to feel like they should be wearing a hearing aid, but that they want to. Through clever design and revolutionary technology, their aim is to change the way people use their hearing aids.
Eargo Hearing Aids are really tiny. They look like earpieces and fit snugly inside the ear canal. Practically invisible, they're really hard to see to ensure you feel more comfortable around friends, strangers, and family. If you're worried about being treated differently because you wear hearing aids, then Eargo does a great job of eliminating this concern – no-one will be able to tell when you've got them in.
And let's talk about the sound. Eargo Hearing Aids claim to offer a natural sound, allowing you to hear the world in technicolor. They're best suited for people with mild to moderate hearing loss, as they bring sounds to life in crisp, clear form. If you're suffering from a more severe type of hearing loss then you'll find Eargo models aren't powerful enough for you. However, Eargo don't market their hearing aids is suitable for severe hearing loss, so this shouldn't come as a surprise.
One of the best – and worst – things about these hearing aids is that the batteries are rechargeable. This makes life easier when it comes to restoring a dead battery; you simply take them out before you go to sleep, plug in the USB cable and pop them on charge ready for the next day. The downside to this is that once the batteries die completely, they can't be replaced and you may need to purchase another set of Eargo Hearing Aids. This won't be cheap, with Eargo models starting from $1,650.
Features:
Eargo Hearing Aids fit inside the ear canal.
They are designed to be almost invisible.
They come with a charger, USB charging cable and plug, a cleaning kit, a helpful guide, manual and shower stickers so you can put them somewhere without getting wet.
They cover mild to moderate hearing loss with four sound profiles to choose from.
Features an easy to use tapping system to switch through the profiles.
Designed to amplify sounds in front of you.
There are three models to choose from Eargo Plus, Eargo Max and Eargo Neo.
Eargo Plus costs £1,650.
Eargo Max costs $2,150.
Eargo Neo costs $2,750.
Pros:
The batteries are rechargeable, which makes life easier when it comes to powering up your battery.
Sound is crisp and clear and offer a good level of clarity.
They're incredibly comfortable.
The hearing aids save your preferred setting so you don't have to keep clicking through the profiles.
Accessories can be purchased separately.
Purchase comes with unlimited online and phone support from Eargo experts.
Cons:
The hearing aids aren't so effective in helping people with severe hearing loss.
While the batteries are rechargeable, they cannot be replaced. This can cause issues later on if your battery starts to fail.
They are very expensive, starting at $1,650.
As they're so small and fit inside the ear, you can forget you have them in. You need to remember to take them out while sleeping or showering.
Frequently asked questions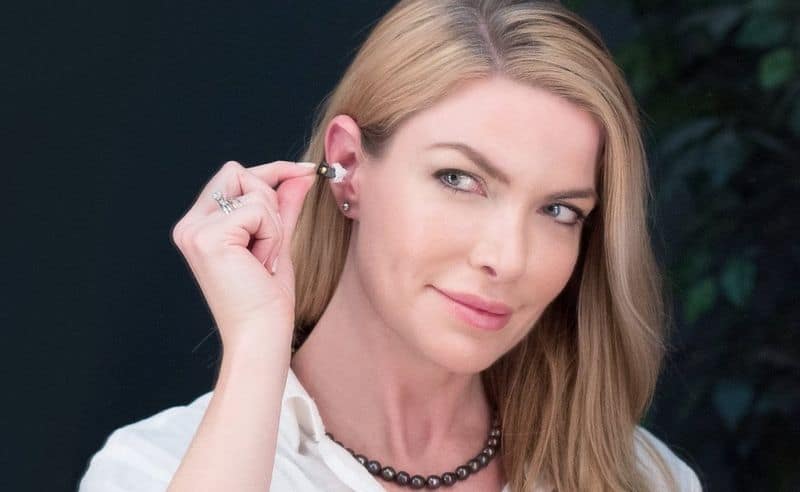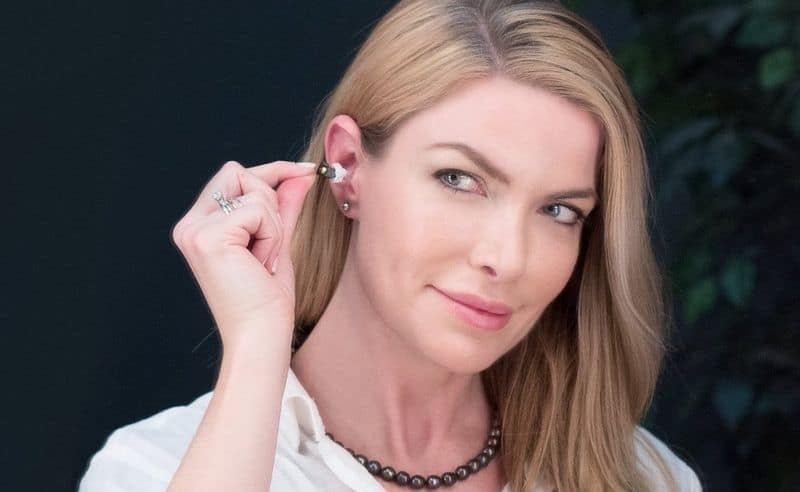 Can I wear my Eargo Hearing Aids as I sleep?
This is definitely not recommended. Before you go to bed, always remember to remove your hearing aids and recharge them ready for the next day.
Can I get my Eargo Hearing Aids wet?
They're not designed to get wet, so always remove your hearing aids before you shower or go swimming, as water will most likely damage them. You might also void the warranty.
How long does a hearing aid typically last?
Hearing aids have a typical lifespan of around 3-7 years. However, their lifespan all depends on the type of hearing aid used and how they're worn, and also how they work with your lifestyle. Behind the ear hearing aids tend to last the longest – around 6 years, and this is due to the fact that they're exposed to less moisture and cooler temperatures which may otherwise give them a shorter shelf life.
Make sure that whichever hearing aids you go for, you care for them properly and consistently according to the manufacturer's instructions to preserve the lifespan.
Are there any side effects to wearing a hearing aid?
It's unlikely you'll have any long-lasting side effects, but if you're using the wrong hearing aids for your condition or are not using them properly, you may experience headaches, tinnitus, skin irritation and discomfort, diminished sound quality or feedback. Don't worry though – all are easily fixable with the right advice from your audiologist.
Should I get a hearing test?
We would definitely recommend taking a hearing test before you start looking for hearing aids. This is because fully trained audiologists will use the latest equipment to ensure you're recommended the best hearing aids for your level of hearing loss. Without proper advice, you're at risk of choosing hearing aids not suited to your needs.
Will my hearing aids be covered by insurance?
It really does depend on your individual insurance policy. Make sure you check the terms and conditions thoroughly on your policy to see whether you're eligible to claim.
What Do We Really Think About Eargo Hearing Aids?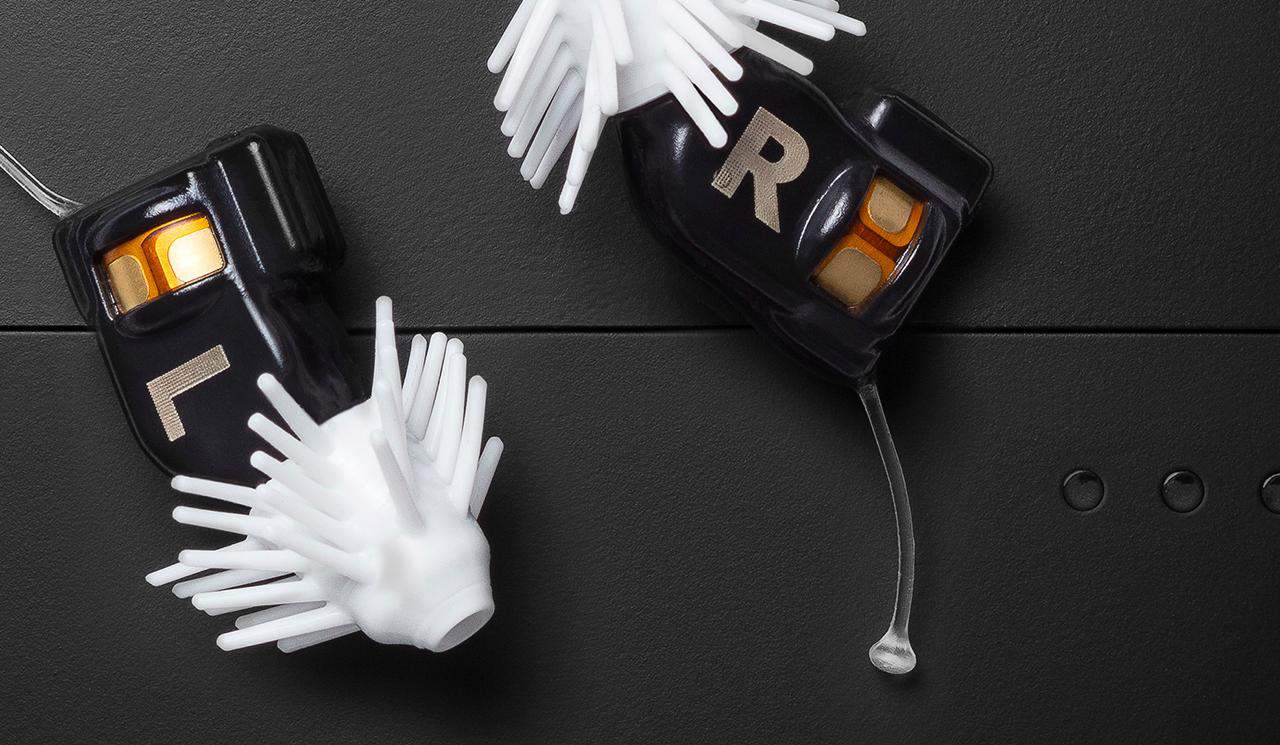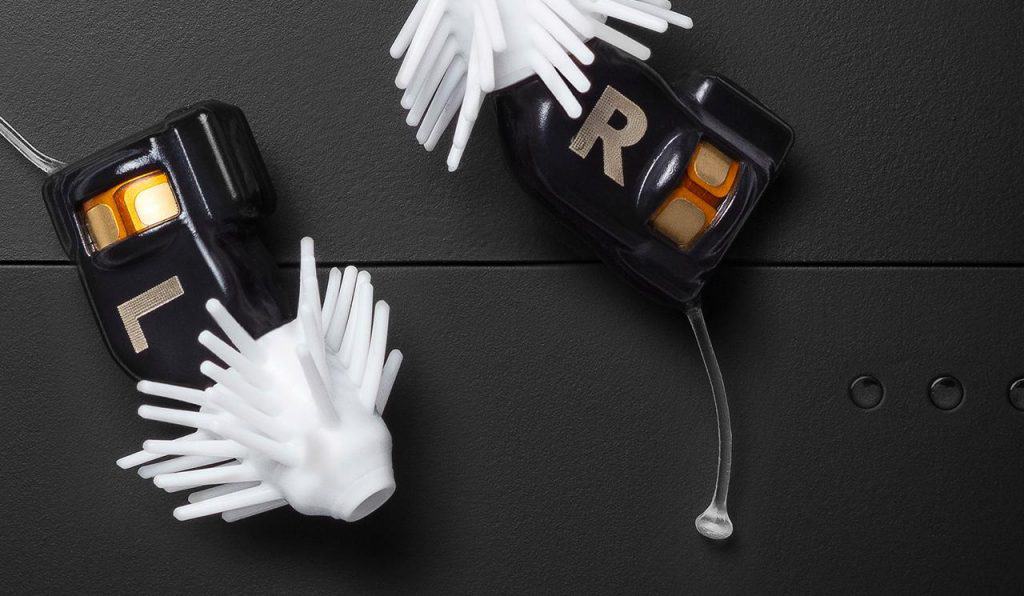 Overall, Eargo Hearing Aids are a great option if you're suffering from mild to moderate hearing loss. Sometimes this type of hearing loss can be tricky to treat, as it's difficult to know how much sound amplification you need, but Eargo makes it easy with their four-profile system. You can simply tap through the profiles to find the one that works best for you, and the hearing aids will save your preferred setting ready for regular use. This means you don't have to spend too much time worrying about adjusting the noise levels.
The fact that they're so small is a massive benefit, too. They fit inside the ear so easily that they remain hidden all day. They're also designed to be really comfortable so you forget you're wearing them. However, you must be careful to remember to take them out when you're sleeping or before stepping into the shower. You can't get the hearing aids wet and sleeping in them could damage them. If you're prone to forgetting to taking your hearing aids out, set yourself an alarm or write yourself a note and pop it somewhere you will easily see it.
One massive upside is that Eargo won't abandon you after purchase. If you get stuck or have any questions, they're on hand at the end of the phone to help you. In fact, once you receive your Eargos, they will pair you with an expert to help you get started. Afterwards, you'll have unlimited support.
Eargo Hearing Aids are pretty expensive so if you can, head into a store and try them out in person first. That way you can see if they're right for you without having to commit to expensive monthly payments or a one-off expense. Reviews like this one are a great way to gauge the key features, pros, and cons, but nothing beats actually trying before you buy to make sure they match up to your expectations.
We really hope that this guide has helped you make a decision about Eargo Hearing Aids. If you enjoyed this article, why not find out a bit more about which medical alarm might be best, or whether you should upgrade your laptop to help you browse the web quicker and more easily.