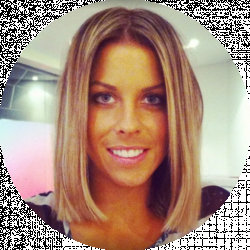 Latest posts by Jodie Chiffey
(see all)
Medical alert systems are one of the most important technologies for seniors, disabled, ill or otherwise vulnerable people. Frankly, they can (and do) save many lives all over the world every day. Moreover, they also help to dramatically increase the quality of life for millions of people by allowing them to be much more self-sufficient and less dependent on everyday care of others.
Of course, so many advantages couldn't stay overlooked by entrepreneurs. As a result, medical alarm systems now represent an attractive niche with many options and high competition. Today we're looking at the two major players in the field in our Bay Alarm vs Life Alert comparison. How to choose the very best product for you or your relatives? Read on to find out more.
Benefits of Medical Alert Systems for Seniors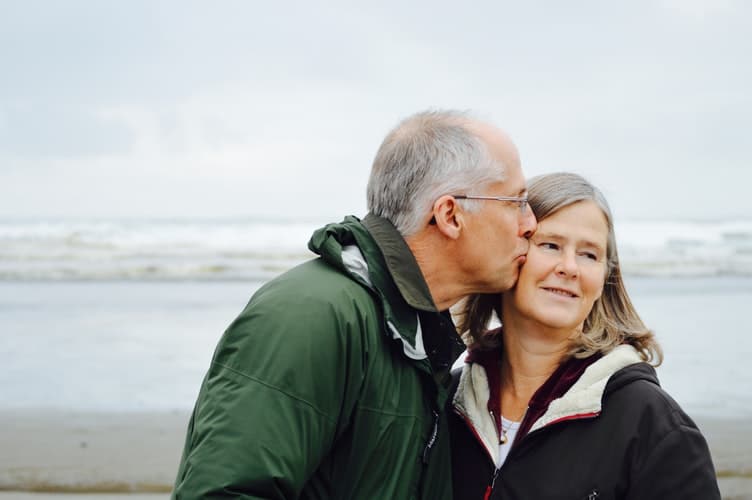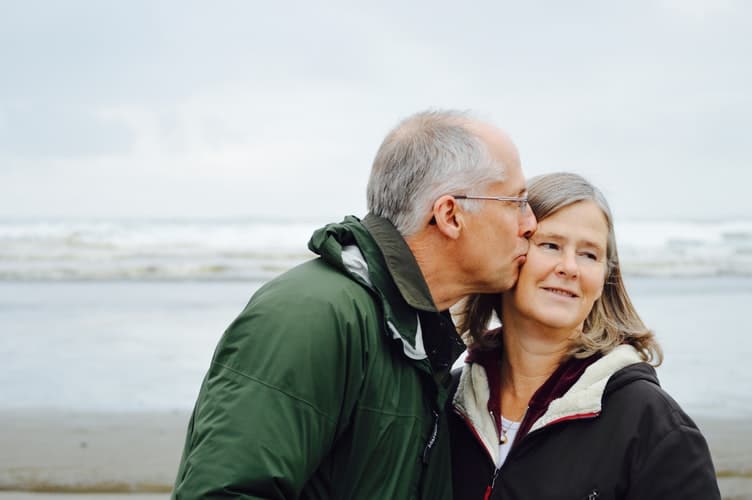 Medical alarm, also known as PERS (Personal Emergency Response System), is a simple and reliable device designed to alert medical personnel in case of a critical situation happening to their clients. It's mostly used with vulnerable people living on their own, who are keen to fall, suffer from some sort of a seizure, or get lost and disoriented.
Typically, these systems consist of some sort of a wireless device with a transmitter that can be activated with a simple action in case of emergency. After its initiation, the device transmits its signal to the monitoring center where responsible personnel takes proper action in a matter of seconds.
Given their very purpose, medical alert systems are intended to be simple, efficient, and user-friendly. Their producers understand that elderly people or people with various health conditions are often not familiar with modern technologies, and they try to make it as easy for them as possible. This includes straightforward installation, one-button operation, durable design, and other practical features.
Main Differences Between Bay Alarm vs Life Alert
The Main Differences Between Bay Alarm vs Life Alert are:
Bay Alarm is in various aspects more budget-friendly, whereas Life Alert offers maintenance-free devices that don't need to be charged.
Bay Alarm lets you cancel their service anytime, whereas Life Alert applies the 3-year mandatory agreement.
Bay Alarm offers medical alert services only, whereas Life Alert provides additional Home Intrusion protection.
Bay Alarm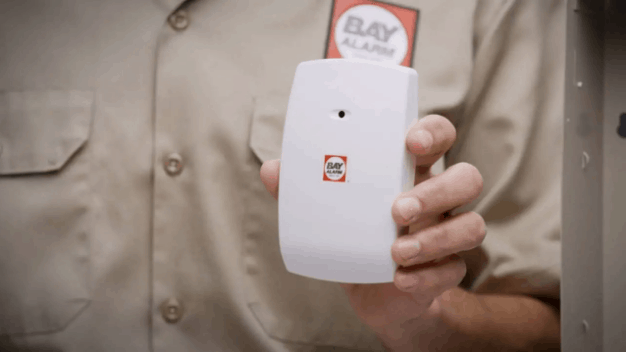 Bay Alarm Medical prides itself to be America's #1 rated medical alert systems' producer. It's Grumpy Grandpa and Gorgeous Grandma mascots gained a lot of notoriety thanks to animated commercials for their products, which include landline and cellular products for in-home protection, on the go safe button devices, car safety devices, and comprehensive bundles.
Bay Alarm Medical company is based in Concord, California, but it effectively covers the nationwide U.S. Thanks to operating in (incredible!) 170 world languages, you can entrust this company with assistance to elderly people coming from many different environments and nationalities.
Bay Alarm has earned hundreds of positive reviews from their clients through Google, TrustPilot, and some other reputable sources. For example, 75% of TrustPilot reviewers rated their experience with this company as excellent, and most of the other review platforms show a similarly nice score for this brand. That is why you can see so many impressive badges on Bay Alarm's website, which are intended to fill their potential new customers with trust and reassurance.
This company is also known to have a forthcoming and professional customer service which contributes to its strong reputation. However, some customers do complain about the lack of flexibility, since in non-emergency cases it's quite complicated and lengthy to get some live support on the phone. Especially elderly people might find extensive automated phone calls rather intimidating and doubt the company's ability to respond more promptly in a case of emergency.
On the other hand, Bay Alarm offers various advantages and perks to keep their customers happy. They do a free initial consultation and provide 30 days of worry-free trial for their new customers. Returns and exchanges in case you are not entirely happy with your purchase are as easy as it gets too.
Another great advantage is that their devices are super-easy to install. It can be easily done by the user alone, takes less than 30 minutes, and eliminates the unnecessary visit of a technician, which may be viewed as a stressful event by some seniors.
Another field where Bay Alarm Medical shows-off its potential is the pricing. If you do your research, you're going to discover that the Bay Alarm alert system is a bit cheaper than most of the competition (read our Medical Guardian vs Bay Alarm comparison here). In fact, it is currently probably the most budget-friendly option around. They also offer convenient and economical combinations of various products. And you always pay for the service only while getting the devices for free with your selected plan.
We elaborate on Bay Alarm's products and pricing in the following sections.
Bay Alarm – Products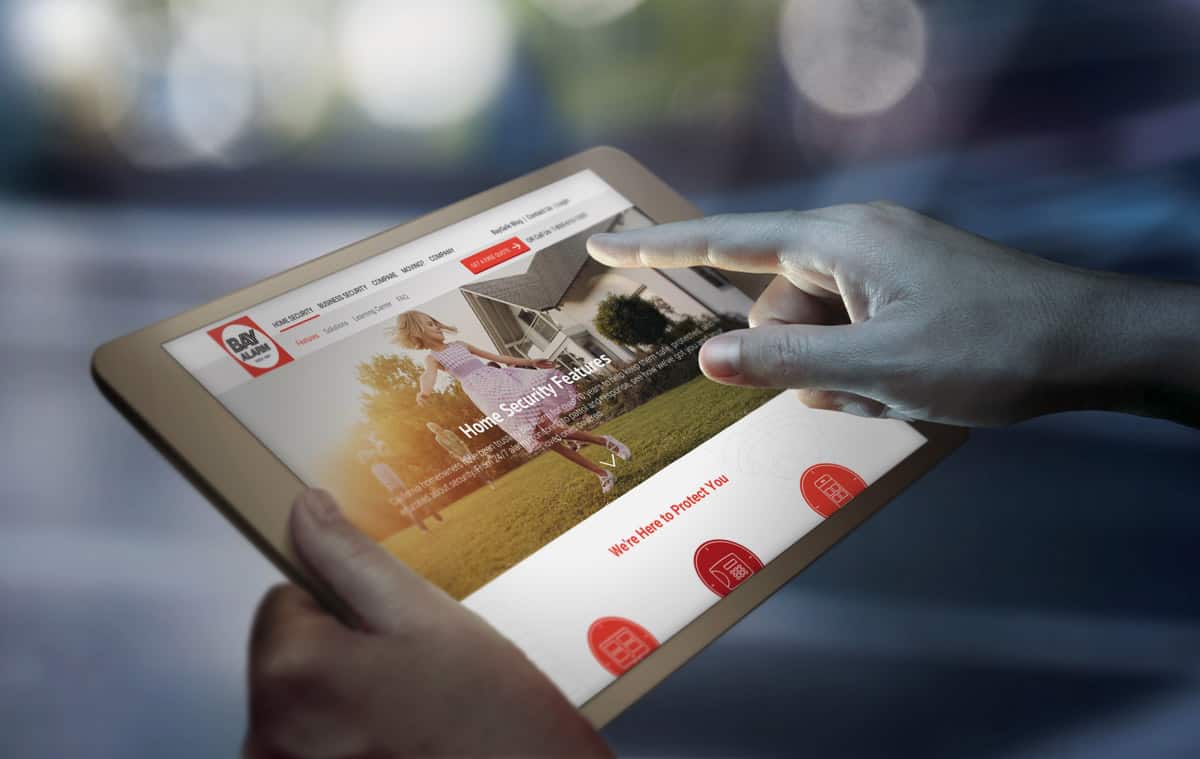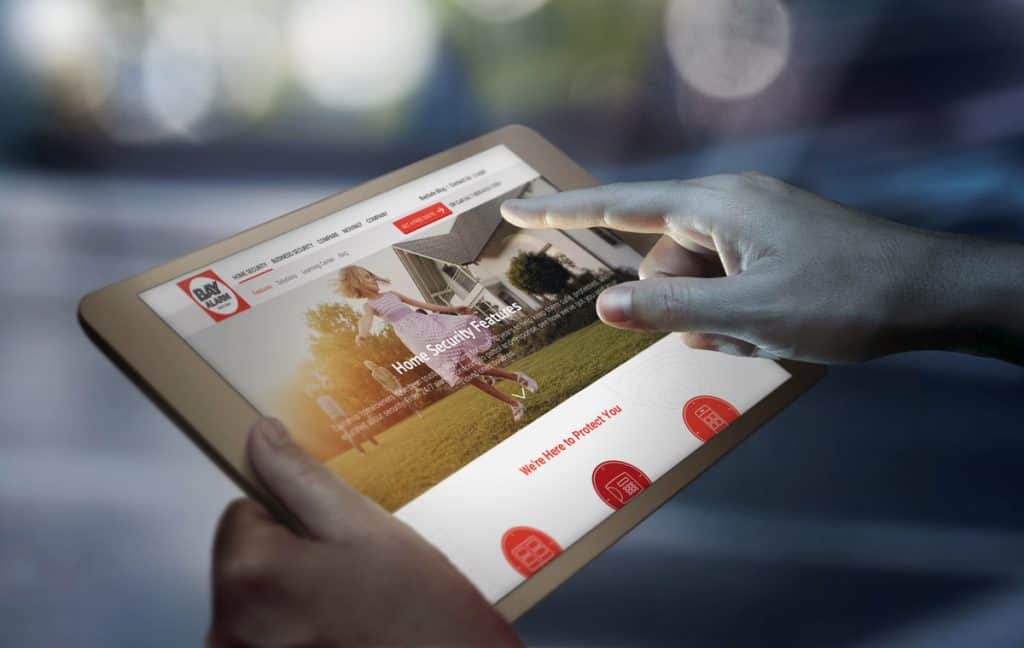 Bay Alarm offers various products for different purposes and environments. Each of them can be paid monthly or semi-annually. Although you might expect that the common practice of "the longer period you are willing to prepay, the better rate you are going to get", this is not the case with Bay Alarm. Basically, the only advantage you will get by ordering their service for a longer period is free shipping of the devices.
 These are the Bay Alarm's current products and their general description, pros and possible cons:
In-Home system

A convenient option for households with a landline, but it can also be operated on the basis of 4G LTE (powered by AT&T and slightly more expensive).
The device stays plugged in electricity all the time, but it can be transported into another house easily in the case of traveling or family visit.

On the go system

The set includes a necklace and/or a belt case with water-proof pendant equipped with 4G LTE GPS.
A great solution for active seniors who still run their own errands, go shopping or enjoy walks in the parks and nature.
Aside from the emergency button, this device also allows senior's caregiver to track their movement in real-time.
However, the device is dependent on a battery, which must be changed regularly.

In-car system

Just like the "on the go" option, this device is also able to track its carrier along the route.
It has a microphone, a speaker, an emergency button right on the top, and acellular module.
The device operates in any car make and model – all it requires is a regular car socket (12V).
This system also includes crash detection and is a great solution for elderly people who want to stay independent by driving their car alone.

Bundle & Save offers

Comprehensive packages for active seniors covering all their indoor and outdoor activities by a combination of different products.
360° Protection for ultimate peace of mind + additional accessory (optional)
Of course, there are more options to choose from than our simplified table above shows. All of the aforementioned products can be modified by selecting their basic, medium (preferred) or complete (premium) versions.
For example, while basic in-home protection consists of one pendant and one landline station, with the premium you're also going to get four Help button devices, fall detection feature, and the lockbox for smooth emergency entry. You can also benefit from the free spouse tracking program (terms and conditions apply). All available options can be found on the Bay Alarm's dedicated website.
Bay Alarm – Pricing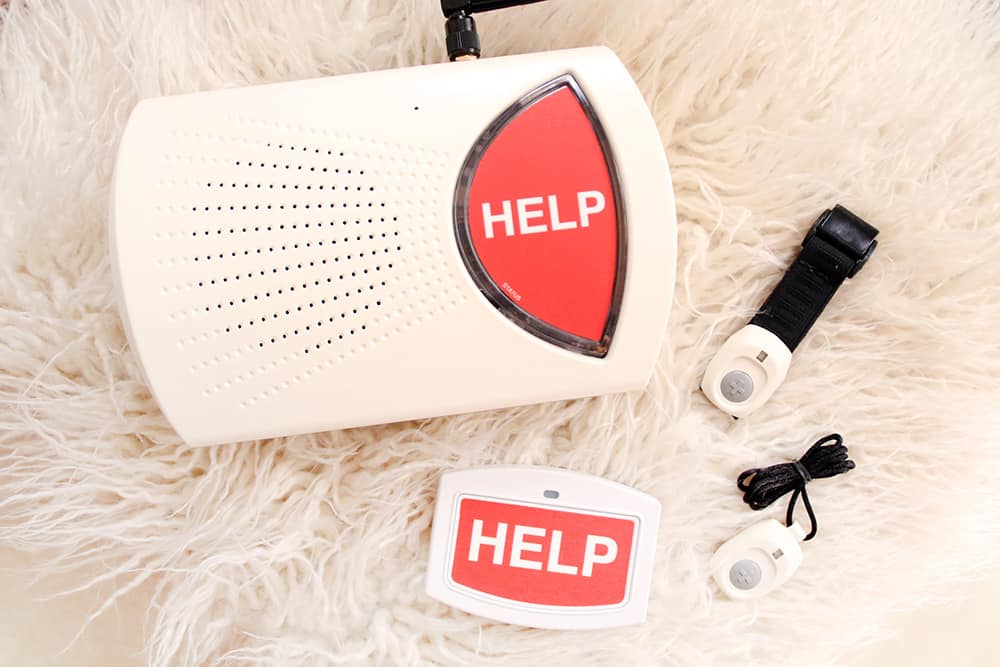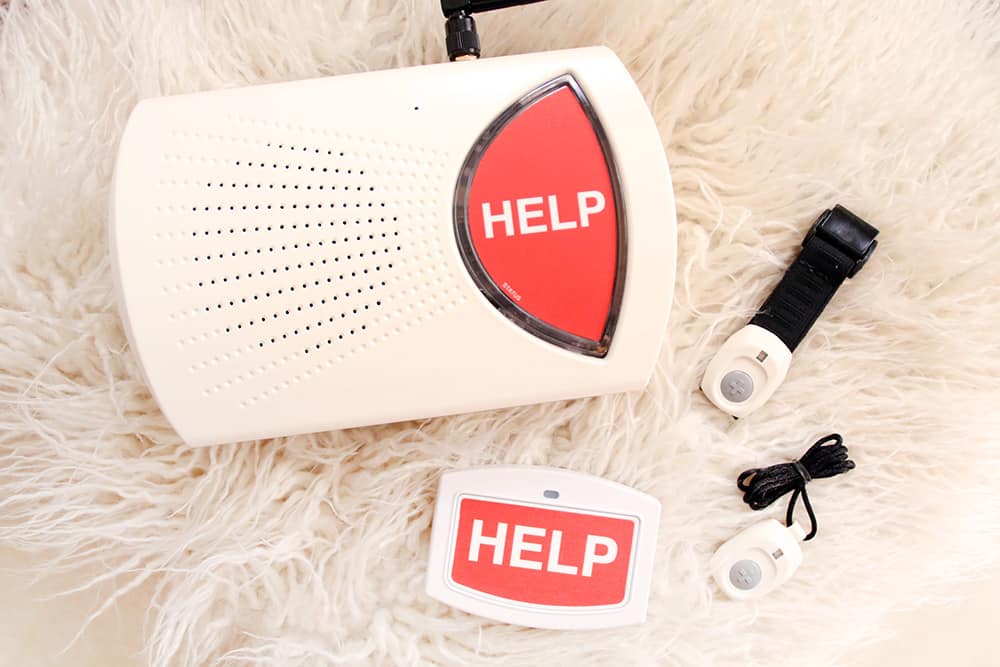 As already mentioned above, all Bay Alarm products can currently be billed monthly or semi-annually. The company doesn't try to motivate its clients to opt for longer billing periods by offering better rates. But this can also be seen as proof of the company's fair-game approach. You are free to decide how long you think you would really need this medical alert system and not end up trapped by some marketing baits.
This in fact is very typical for Bay Alarm. Unlike many of its competitors on the market, Bay Alarm also doesn't force its customers to sign up for any minimum service length agreements. If you find out that their medical alert system doesn't work for you anymore, all you have to do is simply let your prepaid period run out and ask for the service termination.
Of course, since you've received all Bay Alarm's equipment free of charge, you will be also responsible for returning it to the company. Many users find this no-strings-attached policy to be one of the biggest Bay Alarm's advantage – and we couldn't agree more.
The following table shows actual rates for Bay Alarm products and plans. Since the prices don't change with different payment periodicity, all of the rates shown below are per month:
| | | | |
| --- | --- | --- | --- |
| Product | Basic | Preferred | Premium |
| In-Home | $19.95 | $29.95 | $39.95 |
| On The Go | $29.95 | $39.95 | $49.95 |
| Car Protection | $29.95 | $39.95 | $59.95 |
| Bundles | $39.95 * | $39.95 * | $59.95 |
*There are two equally priced bundles – In-Home + On the Go and In-Home + Car
Bay Alarm Medical is regularly offering discounts and promotions on their products, so your best option is to check what they have on offer before buying some particular plan. Also, we highly recommend ordering their 30-day free trial (you can do it right here). It will help you decide if this system really has what you need.
What reviewers say about Bay Alarm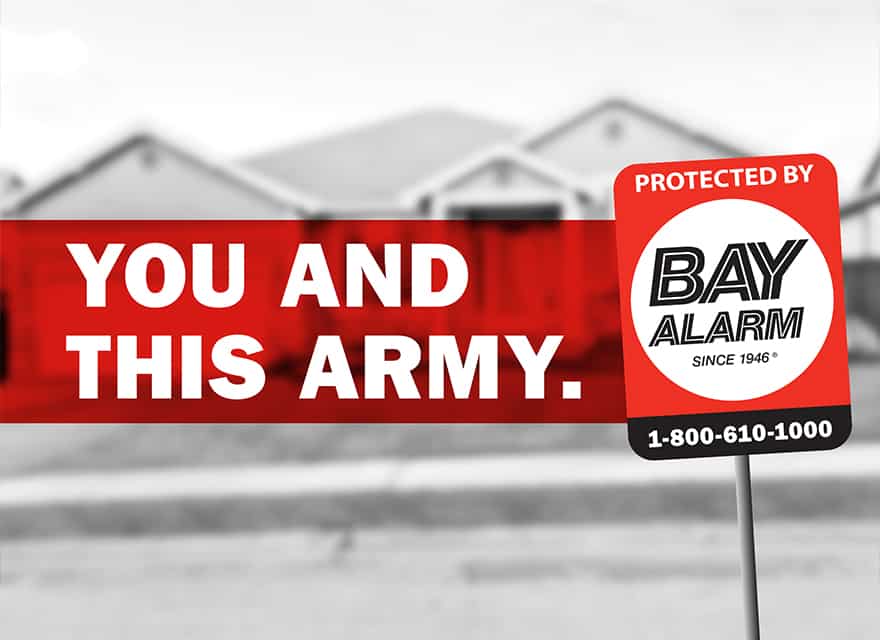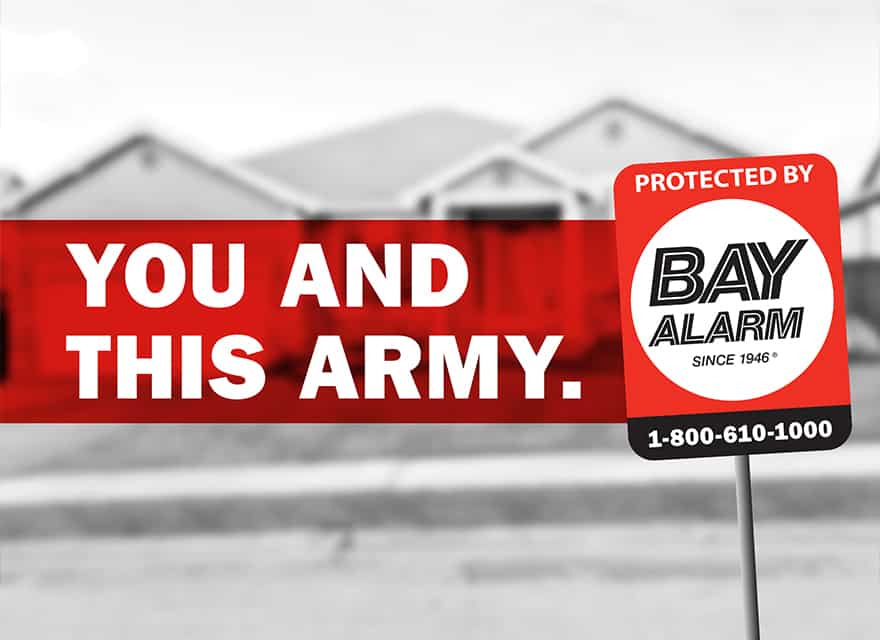 We've checked dozens of authentic customers' Bay Alarm Medical reviews. Here are some of the most common pros and cons they mention.
Pros:
Customers are happy with the system's super-simple installation
Reviewers state that they were thoroughly informed about all of the system's important aspects and everything was explained patiently and in detail to them
Staff manning the phones is said to be very friendly and professional
Response time in case of emergency is said to be very short, GPS localization is reported to work precisely too
Customers appreciate budget-friendly rates and the absence of any initial investments
Cons:
Some customers suggest that their products could be a bit more senior-friendly, elaborating that the LED battery indicator is confusing (discharged battery can be mistaken for fully charged)
Battery life is sometimes complained about with some customers even returning/exchanging their products because of this issue. The company seems to respond promptly, however, sending out replacement products without any hassle
Live customer service is said to be hard to reach in cases of no emergency (e.g. technical issues, contract amendments, etc). Some customers claim that automated phone calls take too long and cause confusion
Although the products are supplied for free, in case of returns or contract termination, the customer must pay for their shipment. Some customers complain about this not being fair in case of faulty products
Several customers claim malfunction of their devices which either didn't work when we're supposed to or even initiated alarm without the owner's knowledge
Bay Alarm FAQs
Here are some of the commonly asked question regarding service and products provided by Bay Alarm Medical:
Is Bay Alarm covering my area?
Bay Alarm Medical alert system has nationwide coverage.
Do I have to own landline in order to have this system installed?
Bay Alarm offers landline, cell (LTE 4G), and GPS devices. You can choose what suits your needs the best.
What can I do if my device doesn't work properly?
All Bay Alarm's devices are covered by a warranty. If your item was used as advised, any possible repairs will be provided by the company.
Can I cancel my contract for free?
There are no cancelation fees and no minimum service length agreements. You can terminate the service whenever you like.
For in-depth information about Bay Alarm and its products, check out the Wizerlist's detailed Bay Alarm review here.
Life Alert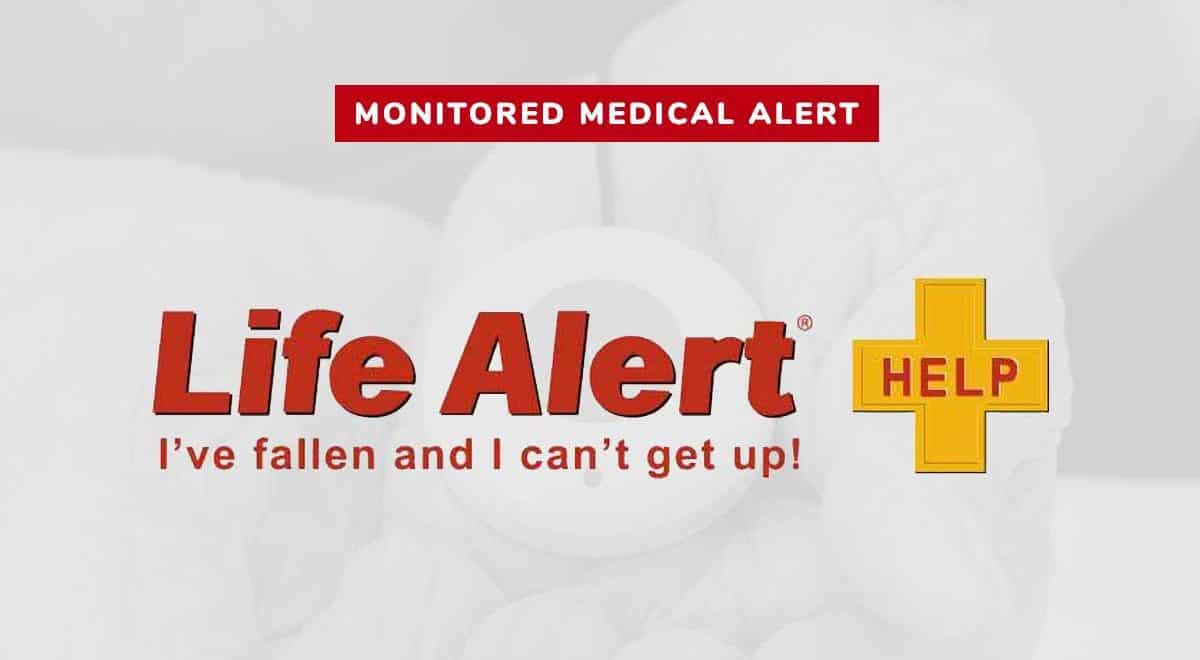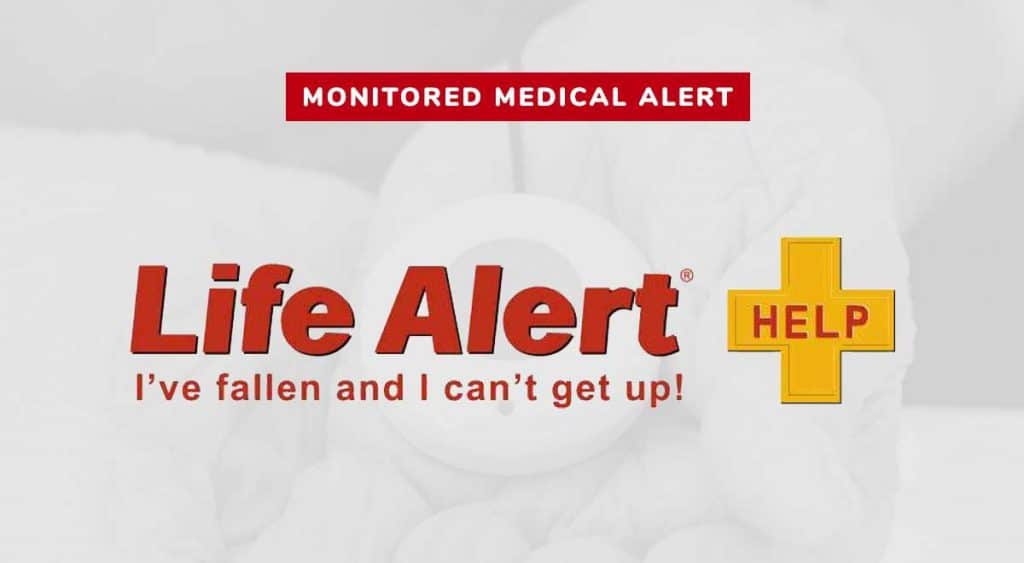 Life Alert is an Encino, California based medical alert systems provider since 1987. It claims to handle about 2 million phone calls a year and assist a senior in need every 11 minutes. Apparently, this company is a big name on the market and that's why we chose to include it in our Bay Alarm vs Life Alert comparison in the first place.
Another reason why we decided to take a closer look at this particular company is their quite inadequate self-promoting in the online environment. It really is a hard quest to find any detailed information on Life Alert's products, rates, services, terms, and conditions. Their websites look quite outdated. And, apparently, Life Alert still sticks to old-school phone sales and printed brochures.
This can be rather discouraging when you're doing your research in order to find the best medical alert system for you or your loved ones. But is this alone enough to write off the company? Surely not. In fact, Life Alert seems to be a pretty well organized and hard-working emergency assistance provider. It employs about 600 professionals and runs its own (five-diamonds rated) call/monitoring center certified by TMA (CSAA), which means its operators are properly trained and regularly reviewed by a reputable authority.
When it comes to Life Alert's products and services, they seem to have gone a long way since their beginning. While offering mostly in-house detection devices for smoke and fire in the past, nowadays they don't serve this field at all and focus entirely on the dedicated alert systems for seniors.
Unlike some of their competition, Life Alert doesn't have only general products for indoor/outdoor use, but they also sell specific devices such as waterproof shower emergency buttons and home intrusion audio monitoring. Of course, the systems are in fact very similar to each other. They all implement the combination of the main unit (base station) + carry-on/remote devices (pendants, wristbands, emergency buttons, etc.). While their service was originally designed to work with a landline, Life Alert offers wireless solutions too. They claim that their range covers 800 ft, which, if working as advertised, is absolutely great too.
What discourages some users from this particular brand are its pricing – yes, Life Alert is a bit more expensive than most of its competitors (for more comparisons, check out our Medical Guardian vs Life Alert article). Moreover, you cannot just try their service and sign-off once you don't need or like it anymore. Life Alert requires its clients to sign a no-cancellation 3-years service contract, which is a bit intimidating.
Let's take a look at Life Alert's products and services and see if they can justify their pricing.
Life Alert – Products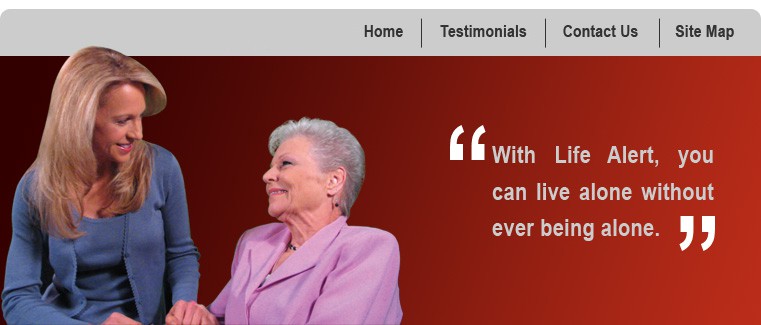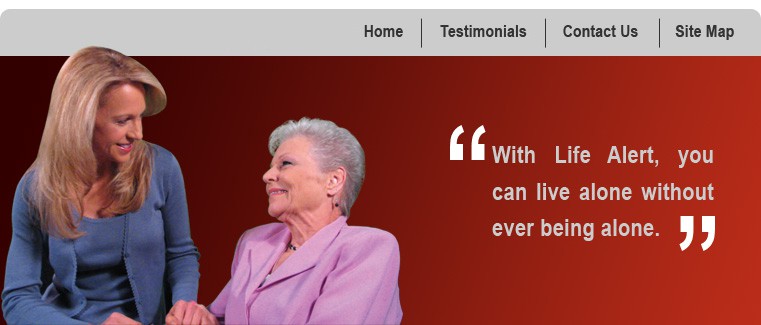 Life Alert offers an extensive range of protective equipment for various situations, environments, and types of clients. Unlike devices sold by their competitors, Life Alert's base units have 72-hour backup battery for sudden blackouts or other unpredictable situations. Their carry-on devices are also maintenance-free and include a 7-10-years lasting battery – which is a great feature especially with seniors who have a hard time remembering to charge their devices on time.
In general, Life Alert's devices and programs can be divided into the following categories:
Medical Emergencies

Main unit connected to landline/cell phone + waterproof pendants and bracelets as wearable protection
800 ft range for perfect coverage

Shower Emergencies

Fully waterproof HELP buttons for bathrooms
Devices can be used in the shower, tub, or next to the toilet
Batteries last up to 10 years without any additional charging

Home Intrusion Protection

Audio monitoring of your property for a complete sense of safety
Small emergency button for an immediate response from Life Alert's operators
Two-way audio system allows operators to scare off an intruder with real-time authoritative announcements

Mobile + GPS

Mobile devices for active seniors with nationwide coverage
Allows GPS tracking
Simple design with pendants and one large emergency button
No charging – battery lasts up to 10 years without further maintenance
Additionally, Life Alert also provides its smartphone application which enables its users to reach out for help through their cell phones without any additional devices.
 Life Alert – Pricing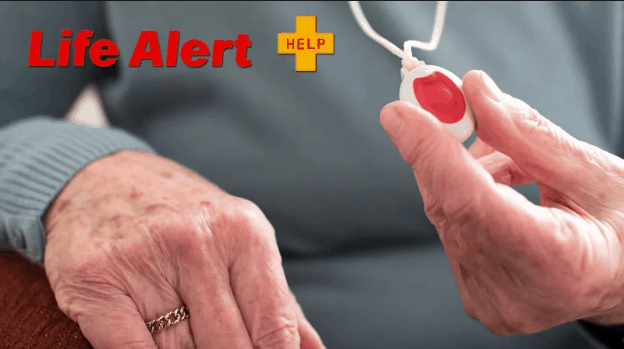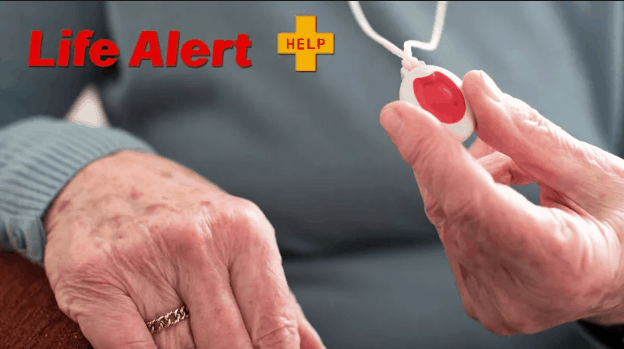 Getting your hands on actual Life Alert rates is not an easy task. Their online website lacks any pricing section and clients are encouraged to call for their quote (number can be found on their official website here). However, it's safe to say that their monthly plans start somewhere around $50 and reach up to $90 a month depending on the program and services you choose.
Additionally, Life Alert also charges its clients for the equipment – and it's quite costly, although you will get life-time maintenance in this price too.
Here's our brief summary of estimated costs and terms related to Life Alert medical alert systems.
| | |
| --- | --- |
| Initial equipment fee | $95 – $198 (additional installment fee or self-installation) |
| Monthly payments | $50 – $90 (one month free if paid annually) |
| Minimum service duration | 3 years with a fixed rate (100% refund in case of senior's death at home) |
| Lost pendant replacement / additional pendant for a spouse | $49 (+$10/month for additional pendant tracking and monitoring) |
| The cellular alternative in case of no landline | +$10/month |
| Discounts | 2 months for free with a new customer referral |
| Service cancellation policy (<3 years after signing up for the service) | Only if proven that senior requires 24h medical assistance |
What reviewers say about Life Alert
To spare you from lengthy research, we've read through tons of online reviews written by Life Alert's authentic users on reputable platforms such as TrustPilot, Google and Customer Affairs. Here are some of the most common advantages and disadvantages they report.
Pros: 
Customers report very professional and genuinely caring response from the emergency operators
Life Alert collects their clients' medical records and they say it's very reassuring to talk to a professional who knows their condition without asking
Reviewers rave about Life Alert's maintenance-free devices which don't require charging
Customer service is reported to be very courteous and informative
Operators often call back repeatedly to make sure that 911 arrived and handled the situation properly
Cons: 
Inability to cancel the service during the initial 3-years makes many reviewers concerned. Proving genuine reasons for the cancellation is said to be difficult
The LockBox service has reportedly failed some customers
Some customers complain that pushy sales tactics were used on their loved ones
Some technical issues and faulty installation by the company's technicians were reported
Several customers were unhappy with Life Alert's multilingual operators claiming they were not understood correctly in other than the English language
Life Alert FAQs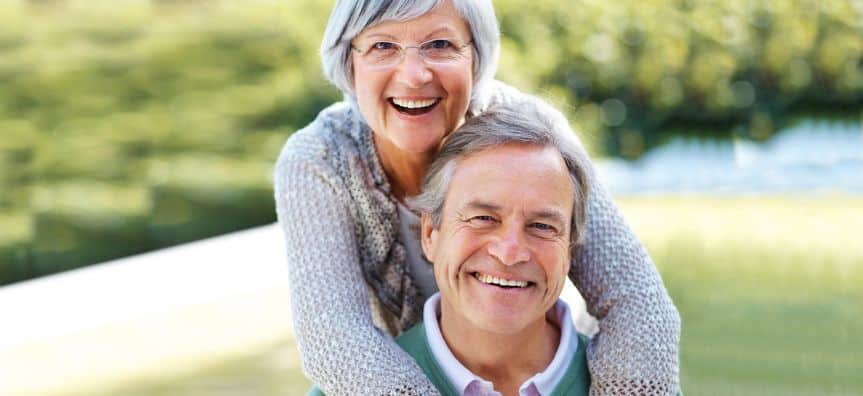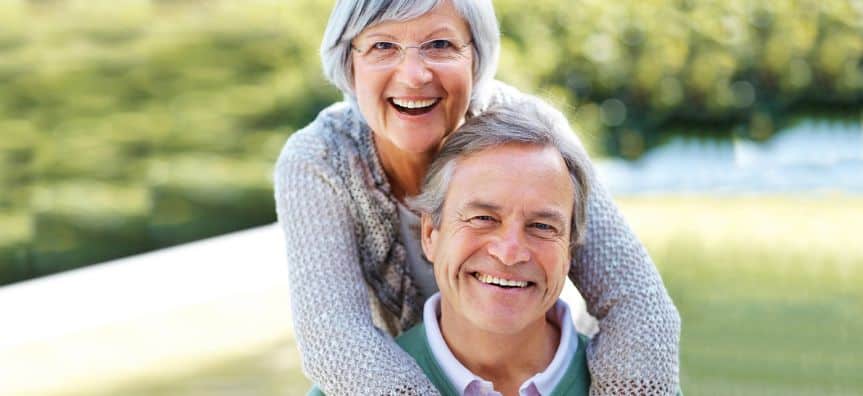 These are some of the most common questions people ask about Life Alert Medical and its services:
Can Life Alert's Medical alert system by ordered online?
No, you have to contact the company on the phone to get your quote and sign up for their services.
Are there any installation/ equipment fees?
Yes, Life Alert requires an initial payment for its devices which also covers any future maintenance/repairs. Installation can be ordered (fee applies) or handled by the client.
How can I cancel my agreement with Life Alert?
Initially, you are obliged to keep the service for 3 years. You have to prove that the service is inadequate (e.g. senior goes to a nursing home) to be able to cancel it.
What happens if my wearable device runs out of its battery?
Life Alert provides devices that don't need to be charged. Their batteries last for years, and you will be notified in time before they expire.
Which is better between Bay Alarm and Life Alert?
Bay Alarm vs Life Alert – which one is better? While both brands offer very similar services and products, some of their features and conditions are very different. Choosing the one that will fit you or your loved ones should, therefore, be quite simple. All you have to do is compare the strongest and weakest points of both companies, and decide which are the most important qualities for you.
We believe that Bay Alarm is the best option for budget-conscious customers. They have a transparent pricing policy, no strings attached, and all their devices are free and easy to install on your own. Their equipment, on the other hand, might be a bit less comfortable to use since it needs regular charging.
Life Alert has first-class devices with life-long inbuilt batteries. That's very convenient especially with seniors who are living on their own and tend to forget about charging. On the other hand, you as a customer have to buy the devices, as (almost) nothing comes for free with this company.
Regarding the professionality of the emergency operators, both companies have good reports with many positive testimonials. Bay Alarm may be a bit stronger with foreign languages speaking customers, Life Alert balances the scales with proactivity and repeated welfare checks after an emergency situation occurred.
What makes the biggest difference, in our opinion, is Life Alert's 3-years long agreement, which makes it very complicated to cancel their services once you have already signed up. If we compare it to Bay Alarm's 30-day free trial, hassle-free online ordering system, and free cancellation policy, there's no doubt whose service is more customer-friendly. Therefore, if we had to pick one winner, this time it would be Bay Alarm Medical.
We hope you found our Bay Alarm vs Life Alert comparison useful and it helped you to make the best decision for you and your loved ones. If you liked this comparison, why not read our other useful articles? Check out what we write about how to choose the best walkers for seniors, our 2019 best hearing aids recommendations, or our buying guide for hospital beds.