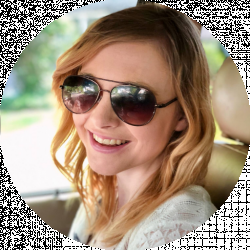 Latest posts by Erin Jamieson
(see all)
Bay Alarm Medical has been one of the leading medical alert systems for a while, but it's far from your only choice. In fact, there are many options now, which is not so surprising when you look at the market overall, which is expected to grow at a rate of just under nine percent for the next several years. By 2025, medical alert systems will reach an estimated market value of over three billion dollars.
Why the demand for medical alert systems? One reason is demographic changes. There are more seniors in the United States now than in past decades. As medical advancements and improvements to healthcare are made, there are more Americans sixty-five years and older.


By 2025, there may be as many as ninety million seniors living in the United States. Compare that with the estimated forty-six million seniors in the last year the figure was taken, and that's a rather incredible growth rate.
In other words, as many as one in five Americans will be a senior-aged sixty-five years or older. But it's not just demographic shifts that account for the rise in popularity of medical alert systems–another reason is that they've come a long way in terms of improving, and the potential to save lives.
But where does Bay Alarm fall as a medical alert system, and would it be helpful for you or a loved one? In this review, we'll look into what Bay Alarm has to offer as a medical alert system and see if it's a good option or not worth the hype.
How long have medical alert systems been around?
Medical alert systems started in the early 1970s in the United States. At the time, a psychology professor of aging at Boston University, Dr. Dibner (who just recently passed away) was troubled by how many medical emergencies could be prevented if seniors could simply call for help.
The idea was simple, if revolutionary: since often it was not the accidents or incidents themselves, so much as no one knowing someone needed help, why not have a system that allowed seniors to easily reach someone even after an incident?
Lifelines Inc became the first medical alert system established a patent in 1976.
How have medical alert systems improved since? Medical alert systems like Bay Alarm did not exist for a long while. Through Lifeline at the time was considered an important advancement, the alert system was limited to hospitals and other healthcare facilities.
Life Alert has among the first to offer a medical alert system for individual use. Nearly a decade after Dr. Dibner was awarded a patent for the first medical alert system, Life Alert gave individuals the option to wear a pendant around their neck or wrist which was connected to an automated landline calling system. It was a way to increase mobility through independence.
Today, the best medical alert systems feature not only call buttons, but mobile versions that work with cell phones, and even features that allow for family monitoring, heart rate monitoring, and a plethora of technologies that keep seniors safe.
In fact, medical alert systems are not only useful for seniors, but also for individuals prone to certain medical disorders. By any perspective, the availability of medical alert systems today means more or prolonged independent living, and possibly saves as many as millions of lives per year.
Are there only advantages to medical alert systems? 
It's more complicated than most medical alert companies lead you to think. That very inquiry–that is, the impact of medical alert systems on the overall health and safety of seniors– were explored in an integrative review by professionals in Norway and published in The Journal of Medical Research in 2016. Interested in how, to what extent, or if medical alert systems played a role in helping seniors stay healthy and independent, the results were a bit more mixed.
On one hand, alert systems like Bay Alarm were found to increase overall safety and independence, which of course was a promising finding. While the researchers found the best of these medical alert systems to be effective, they also found them to cause changes for some seniors in terms of lifestyle, while other seniors felt wearing a medical alert system had become too much of their identity.
Their recommendation was clear: medical alert systems are overall beneficial and can save a life, but at the time of their research, they pressed for more options. One option they advocated for in particular was a "sensitivity to technology" and more flexibility in terms of place.
Have those proposed advancements been made for medical alert systems? Yes. Even in 2016, there were options, but now the number of medical alert systems connected to mobile devices and able to be used outside the home has become increasingly popular. Mobile systems can encourage seniors or anyone using the device to feel free to get out more.
It's also far more practical when you consider less and fewer Americans have landlines in their homes.
As of 2018, over half of Americans no longer had a landline, and though it's likely more common for older Americans to have landlines, the trend is not slowing by any means. Offering versatile technologies as well as mobile connection allows those that do use medical alert systems to keep them feeling connected.
And many medical devices are now unobtrusive too, offering smaller wrist bands or designs that are less immediately noticeable so individuals may not feel as if using medical alert systems is as much a part of their identity.
What about recalls?
Medical alert systems like Bay Alarm, but also Mobile Health, Medical Guardian and many others often offer both landline and mobile options that directly connect the user to a call center with the press of a button.
But technologies are always changing, and one area this is ever true is through phone apps. A start-up in Boston called Soom recently launched an app that allows you to scan the cell phone or tablet's bar code to pull up safety information about your medical alert system or device.
While the best-known companies have been relatively reasonable in terms of quality and reliability, recall or another issue in medical alert systems is always something to keep an eye out for.
Are there any other concerns when it comes to medical alert systems?
Another common issue with medical alert systems is that they can be expensive for some, especially for individuals on fixed incomes.
That's where Bay Alarm Medical comes in. Bay Alarm Medical is among the most affordable options when it comes to medical alert systems–but what is its overall value? While it's important, of course, to make sure that medical alert systems are affordable, we also need to take a look at if Bay Alarm Medical delivers on other features and important characteristics.
Is Bay Alarm Medical a good option?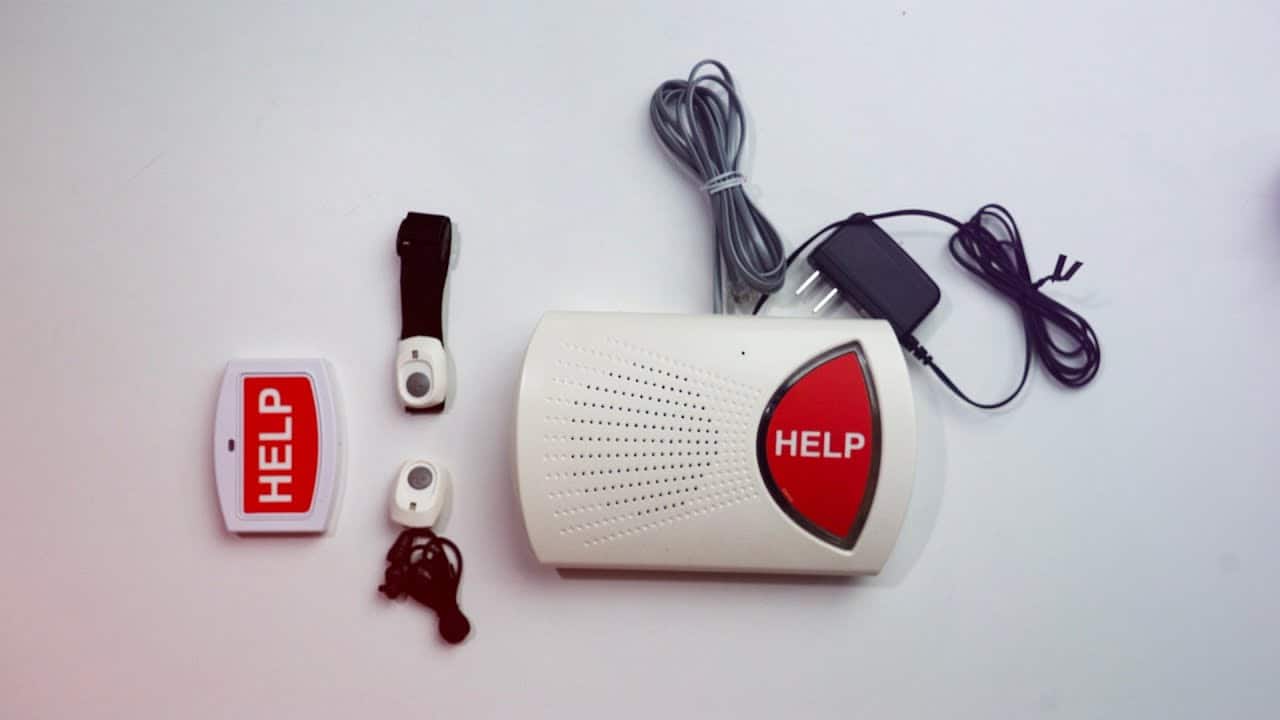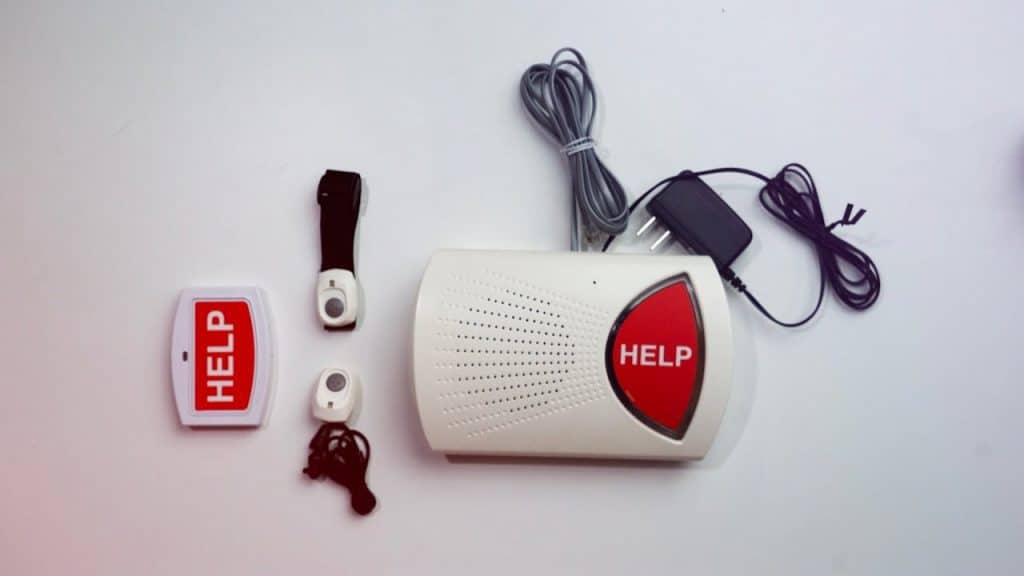 With so many options out there, it's easy to become overwhelmed simply trying to determine the overall value and use of different medical alert systems. We've already stated that Bay Alarm is budget-friendly compared with many other medical alert systems. Now let's take a close look to see is Bay Alarm Medical is a good choice overall.
What is Bay Alarm Medical?
Bay Alarm Medical is a life alert system that connects users to a helpline. The company alert system actually comes from a family-owned business that has been in operation since the 1940s and been accredited through the Better Business Bureau since 1968.
With over seventy years in business, the company as a whole has an A-plus rating and fourteen registered customer complaints, which is quite positive. The medical alert system itself, of course, has not been in existence for that long. But it does show that the alert system comes from a company with many years of a fairly solid reputation.
How does payment work? Once you order a system, you're billed the costs of the systems and you do have to pay for shipping and handling. You can choose to pay every month, three months or six months, but the charges are always billed automatically. There's a thirty-day free trial, and there are no required annual contracts.
Where do emergency medical buttons call to? Like all medical alert systems, Bay Alarm Medical relies on emergency call buttons that connect to a support center. Trained operators are available 24-7. From there, operators contact 911 services, friends, or family on your behalf.
Are the devices waterproof? Yes. Their help buttons on their products are waterproof, meaning you can use them in the bathroom. For most products, you have choices wristbands or necklaces.
Is there a warranty included? Yes, but it's only available at an additional cost. The warranty protection plan covers some basic button replacement, though you'll still have to pay for total replacement parts; You'll receive half off replacement parts.
Are there any options besides wearable devices? For home use, there is a wall button, something many medical alert systems do not offer. You can place buttons everywhere you want around the house and at different heights. These buttons are also waterproof, and like the rest of Bay Alarm Medical buttons, are supposed to last an average of five years.
What different devices and plans are available?
As some of the most competitive medical alert systems, Bay Alarm Medical offers a variety of devices for wider range use. Let's take a quick look at the main categories
At Home
The most affordable device from Bay Alarm Medical is intended to be used within the home and starts at around twenty dollars a month. The original product can be hooked up to any landline, meaning it's technically able to be used anywhere you have access to a landline. There is an add on feature, a 4G-LTE that allows you to hook the system without a landline, for an additional ten dollars a month.
Features include a high output speaker system, the ability to answer other phone calls, easy plug-in installation, and thirty-two-hour battery life. They do partner with AT & T for cellular, so it's important to check your coverage. It has a range of 1000 feet from the base unit. You'll also get a bonus kit called a 'vial of life' kit where you fill out emergency medical information.
How it works: A person wears a help pendant or wrist pendant that you can press in case of an emergency. At an extra cost, you can add fall detection, which works up to 800 feet from the base unit. The average response time is under one minute and connects you to emergency services.
Downsides: The home device is a bit limiting in terms of range since one thousand feet easily does not cover all downstairs. It also is limited to use within a home, and while you can purchase fall detection at any additional price, it has an even shorter range.
On the Go
Bay Alarm Medical also offers a number of mobile devices. These, of course, allow you the freedom to wear and use medical alerts no matter where you are, so you won't need to worry about being within a certain range of a base in order to know that you can reach help should you need it. These start at around thirty dollars per month.
Features include a GPS alert system that is available 24-7, a caregiving tracking app which allows other disclosed family members to see where the device wearer is at any given time, and can easily help button with automatic fall detection. It also has a 72-hour battery life, is multilingual, and comes with a carrying case with a belt clip.
How it works: The GPS system is actually not just intended for use by seniors, and also used for younger children. The GPS device features a quick call button with 24-7 access to a medical emergency call center. The two-way communication system can quickly locate where the user is, plus there's optional fall detection technology here as well.  You can also add a caregiver tracker app.
Downsides: It's less affordable, especially if you also add fall detection to your plan. There may be some privacy concerns when it comes to using an app and GPS device like this. And some seniors may not need it if they don't really go out much on their own.
In the Car
Many medical alert systems actually don't offer options for protection while you're in a car, partially because there are already mobile options. So is it needed? This plan starts at thirty dollars a month.
Features & how it works: This option is touted as an on-the-road, plugin medical alert system with GPS capabilities but also crash detection. Driver status can easily be checked, and you get that same two-way call system. An app allows you to track real time location, trip route information, and an optional driver profile, which stores pertinent medical information.
Downsides: Many of the downsides of the in car option have in common with the mobile option, both with pricing and safety. This is also very app based, so anyone not comfortable with using apps may not find the best way to go.
Is pricing any more complicated?
Yes. In fact, this is one of the biggest downsides to Bay Alarm Medical, because the costs can really add up. Add ons and additional services mean you may be paying more than that affordable listing price. Premium Protection, for instance, costs just as much or even more than some other alert systems.
What are the different protection plans offered? For protection plans, you can select from three different general prices: Basic, Preferred and Premium.
Basic Protection offers 24/7 monitoring and free shipping on semi annual plans
Preferred Protection adds a four back of wall buttons for home devices; fall detection and caregiving trackers for mobile devices; and crash detection, a caregiver app, and in home medical alert for car systems.
Premium Protection adds fall detection for home services; package savings for plans in general; and a GPS help button for the car.
What is the overall conclusion about Bay Alarm Medical?
 Bay Alarm Medical is without a doubt a reasonable choice when it comes to medical alert systems. While prices increase as you go for more high tech plans, overall it's one of the most affordable options on the market. Let's go over some pros and cons.
Pros:
Affordable, with many options for basic protection
At home, mobile, and car options
All devices are waterproof and have decent battery lives
Reported response time is just over thirty seconds
Alert system comes from a trusted company
Crash detection for car alert
Optional fall detection
Easy to install and use
GPS devices with family tracking available
No magnets that might interfere with pacemakers
No annual contracts and multiple payment plans
Cons:
Billed automatically, without other options
Most services are add ons: no devices come with fall detection or other technology that could be helpful, so the initial low prices can be deceptive
Preferred and Premium Protection Programs are more expensive. Many of the best features, including fall detection, GPS tracking apps, and more are included in these plans
Verdict
Bay Alarm Medical is a solid choice, with some minor flaws. The biggest flaws to the plan are simply that, for basic protection, it is among the most affordable choices, but if you want features such as fall detection and apps, you won't end up saving much from other alert systems. Mostly positive customer reviews, a good company reputation, and a number of admirable features, however, do show that it's a nice choice both for at home and on the go.