Latest posts by Melanie Griffin
(see all)
Pay-as-you-go cell phone plans are great for seniors. They can be attached to a wide variety of phones and coverage networks, so whatever your hardware preference or usage location, you will probably be covered.
Plus, their cost is directly related to how much you use them, so whether you have a flip phone for emergencies or the latest iPhone to surf the web, you know exactly what you're getting and what the bill will look like every month. 
Tracfone Wireless and Net10 are two of the most popular pay-as-you-go carriers in the United States. They both have their own variety of phones for sale and bring your own device options, as well as similar card-based refill systems. Both networks are popular with seniors for their ease of use, flexibility, and straightforward payment tracking. 
But Tracfone and Net10 have a few key differences in their plan structures that we'll explore in-depth to let you know which system works best for you or the senior citizens you care about. 
Main Differences Between Net10 vs Tracfone
The Main Differences between Net10 vs Tracfone are:
Net10 plan structure only has three options for minute amounts (300, 600, or 1,000 per purchase), whereas Tracfone has a tiered plan system with incentives for you to buy more minutes at once
Net10 doesn't offer any extra minutes or expiration time for buying more minutes at a time, whereas Tracfone has certain levels of purchase, your minutes double, and their expiration dates stretch up to a year
Net10 always costs $0.10 per minute – no matter the amount you buy at one time (hence the name!), whereas Tracfone's cost per minute varies from $0.33 to $0.12 – depending on how many minutes you purchase at once
Net10 phones don't have a minutes tracker on their screen, whereas the majority of Tracfones do.
Net10 vs Tracfone: Similarities
Net10 and Tracfone share a lot of their plan structure – which makes sense because Net10 is actually a subsidiary of Tracfone.
Both are aimed at audiences who want a more streamlined cell phone experience without having to commit to any contract. Here are a few more qualities Net10 and Tracfone share:
Direct Pay for Minutes and Data Plans
This is the best-known and most-touted feature of both Tracfone and Net10 Wireless. Each network has its own system and payment value, but the general gist is the same: pay directly for your talking minutes, text messages, and data use without signing a contract.
You choose what that means to you by picking the amount from their refill cards or online fill-up. You don't even have to be consistent from refill to refill – if you're normally a light phone user but a family emergency or special event comes up, for example, you can easily add more minutes while you need them and go back to a smaller amount when they're no longer necessary. 
Refill System
Tracfone and Net10 both offer the same mechanics for their refill options (although they have different amounts and values – see our sections below for details on each). You can either buy physical refill cards and enter their codes directly into your phone or call their refill line, or you can go onto their websites and refill from there.
This gives you the freedom to reload your device on the go to a certain extent. It's always a good idea to have an extra refill card on hand for emergencies in case you need it in the middle of a conversation!
You can also directly refill your phone with your credit or debit card in the same ways if you're comfortable giving that information over the phone or the internet.
Bring Your Own Device Options
Tracfone and Net10 Wirelss both let you switch your current device to their networks with ease using their Bring Your Own Device program. That means all you have to do is make sure your current phone is eligible, get a compatible SIM card, and activate your device on the Tracfone or Net10 websites.
This is great for seniors who already own cell phones that they've gotten used to and that have important information (such as family photos) stored in them. Tracfone and Net10 also have iPhones and Androids that are already "unlocked" for use with them if you want to try newer models without the expense of a typical contract. 
Full United States Coverage
Since both Tracfone and Net10 Wireless work with several of the biggest wireless networks in the US (AT&T, Verizon, Sprint, and T-Mobile), you'll be guaranteed coverage throughout the whole country.
This is great for seniors who are several states away from parts of their family, whether they moved to a better retirement atmosphere, their children moved for work, their grandchildren changed states for college or any number of circumstances that put distance between you and your loved ones.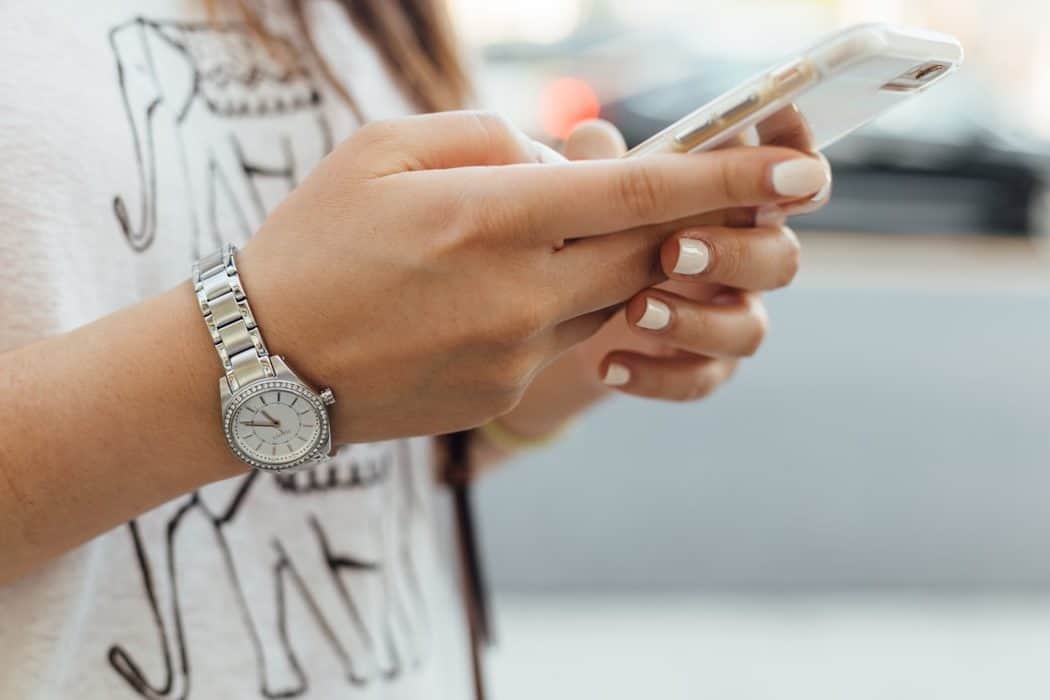 No Roaming Charges
An additional perk of Tracfone and Net10's coverages is that you don't get charged for using your phone outside of a specified network. Your minutes keep their same value whether you stay close to home or travel the country. 
Unimpressive Customer Service
Unfortunately, one of the disadvantages Tracfone and Net10 Wireless share is uneven levels of assistance. Many customer reviews say that they had to endure long wait times, unhelpful answers, and byzantine directions to troubleshoot their phones through official channels.
However, there are a lot of online communities dedicated to using no-contract phones, and they have plenty of discussion threads full of tips on how to navigate customer service or how to fix common phone problems yourself.
If you or the senior you're getting a Tracfone or Net10 Wireless phone is internet savvy, it's easy to at least find the language on how to best explain your problem in order to get the right solution.  
Net10 Wireless: The Basics
As one of the brands under the Tracfone umbrella, Net10 is a mobile virtual network operator or MVNO. That means Net10 does not build its own cell phone towers for coverage but instead buys minutes and data from one of the Big Four carriers in the U.S. (AT&T, Verizon, Sprint, and T-Mobile) and sells them back to their customers.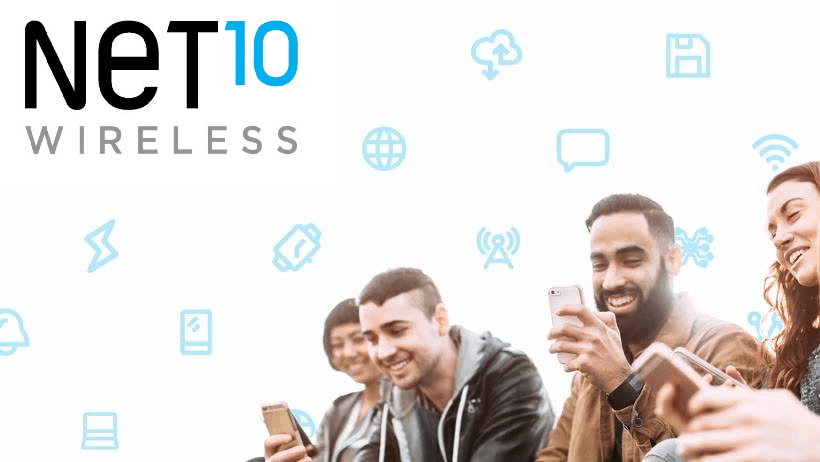 Advantages of Net10 Wireless
There are several reasons to choose Net10 Wireless as your network instead of Tracfone, most notably if you're going to do more talking on your phone than texting or using data. 
Straight one to one ratio of payment to minutes. One seemingly small detail about Net10 that can make a significant difference is that the cost per talk minute never changes no matter how many or little you're buying at one time. That makes it easy to remember exactly what you're paying and exactly how much you're getting. Net10 offers 300 minutes for $30, 600 minutes for $60, and 1,000 minutes for $100. 
Cheaper per minute. At $.10 per minute, Net10 has a cheaper rate for pure cell phone talk than any of Tracfone's tiered options. If you're looking for the best deal on a cell phone to use in place of a landline, or maybe just for a senior who can't text or isn't interested in getting online, Net10 definitely takes the advantage. 
Better value for smartphones. If you do want to venture into smartphones but still don't want to sign a contract, Net10 has data offerings as well. They range from $20 for 1GB to $60 for 12GB, which is cheaper and offers more options than Tracfone (we'll go into Tracfone's details below). 
Call other Net10 phones for free. Any call that Net10 users make to other Net10 users does not take away minutes from their monthly plans. If you are thinking of getting a Net10 cell phone for yourself or a senior loved one, this may be worth it to get you each a Net10 phone and keep the cheapest amount of minutes on it so you will save even more. 
10% discount for monthly auto-refill. Another good deal Net10 offers is its discount for using its auto-refill option. This helps you keep your minutes and expiration deadline up to date as well as saving you money – and it's still not a contract since you can stop it at any point without penalty. 
Disadvantages of Net10 Wireless
Net10's distinctions do include a few features that are less desirable than those of Tracfone's. Here are some you want to consider before you choose:
Minutes and data expire faster. Although a better deal per minute of talk time, Net10 does require you to adhere to a shorter expiration time than Tracfone's. Net10's range from 30 to 180 days, so you do have expansive options, but take note of how many minutes you buy within the monthly deadline because if you buy 1,000 minutes for 30 days, you won't be able to carry over your unused minutes to the next month. (All other Net10 talk and text plans let you roll over the unused parts of your plan.) 
Higher texting rate per message. For all its decisive victory on the value of talk minutes, Net10 does have a higher per-text message rate than Tracfone. Net10 charges $.05 per message (incoming and outgoing) on all its phones for SMS texting, so if you're more of a typer than a talker, keep this in mind. 
Net10: Why It's Good for Seniors
They Have an easy to understand plan. For seniors who are just starting to learn about cell phones and minutes plans, Net10's flat rate of $.10 per minute and refill as needed, with the option to stop or pick up again at any point, is a lot simpler than committing to a contract that covers way more than they need for several years at a time. Plus the math is easier than Tracfone's. If you're getting a Net10 plan for a senior loved one, you can even manage the plan yourself through the internet refill option. That way your coverage is under complete control, whether by an independent senior or a trusted caregiver. 
Auto refill option. Net10's plan is further enhanced for seniors through its auto-refill option. With that feature, you don't have to worry about passing your minutes' expiration date even if you don't tend to use them all every month; neither do you have to give up the freedom of adjusting your plan as needed. That's one less thing for you to worry about as a senior as you focus on retirement and your continued health. 
Tracfone: The Basics
Tracfone is the brand behind a majority of America's prepaid cell phone plans, including Net10. Tracfone, founded in 1996, is now a part of América Móvil, Mexico's largest telecommunications company. It utilizes its MVNO resources to cover the United States.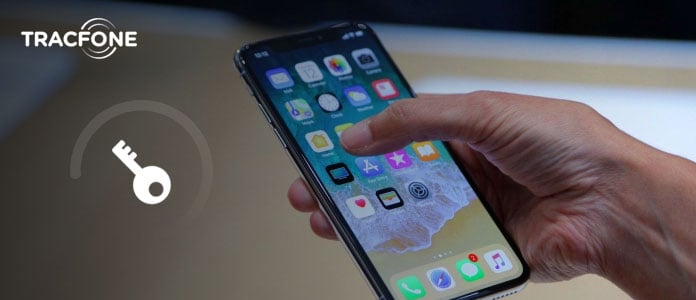 Tracfone: The Advantages
As the original pay-as-you-go cell phone, Tracfone has a few advantages that it's held onto throughout its evolution. 
Cheaper price per text message. Net10 does beat Tracfone on price per talking minute (as we break down below), but Tracfone has the advantage with text messages. Tracfone charges $0.03 (taken from your minutes balance) per text message on most of its phones (although that does go up to $0.05 depending on the model). This is worth remembering if you depend on text messaging because of hearing loss, if your grandkids like to use it more, or if it's your own preferred method of keeping in touch. 
Cheap international calling. One big advantage of Tracfone is that you can set it up so that calling out of the United States doesn't cost any more than calling within it. You do have to make sure the international number is eligible for the 1-800 setup that Tracfone uses for this process, but with over 50 countries on the list, you've got a wide range of options. 
Double minutes for life promotion. Tracfone has a number of great sales you can take advantage of if you buy in at the right time, including its double minutes for life promotion. Based on the math we break down below, doubling your minutes with Tracfone takes the per-minute rate down below Net10's if you buy over a certain amount. 
Tracfone: The Disadvantages
Price per talking minute more expensive. Although Tracfone's tiered pricing makes minutes cheaper as you purchase more at one time, the cost per minute is still more than Net10's flat rate. With Tracfone, you can start with 500 minutes for $15 (or $0.33 per minute) and go all the way up to 1,500 minutes for $125 (or $0.12 per minute). None of those options beat Net10's $0.10 per minute. 
No auto refill option. Tracfone does not let you automatically set your phone plan to refill at any point, which can become a burden of one more thing to have to remember. If you're worried about running out of minutes at an inopportune time or have to deal with your expiration date passing without notice, Tracfone might not be your best bet.
Tracfone: Why It's Good for Seniors
Keeps track of minutes left. It can be nerve-wracking to use a countdown type of cell phone plan when you're never sure how much you're going to need it. But Tracfone makes it easy for you as a senior or caregiver to know exactly how much you have left at all times. Most Tracfone-manufactured phone models have both your expiration date and your minutes balance displayed on their home screens; even those that don't are able to call or text a hotline or check the online app to see. 
Net10 vs Tracfone: Frequently Asked Questions
Since they're technically part of the same network, can you use Tracfone minutes on a Net10 phone or vice versa?
No, you can't use one plan on the other's phones. However, you can put your own non-Net10 or non-Tracfone phone on one of the plans with one of their SIM cards.
How do you add minutes to your Net10 phone or Tracfone? 
You can either buy a refill card and use its code, or refill your minutes directly with your debit or credit card.
How long are the expiration dates for minutes on Net10 phones and Tracfones?
Net10 minutes expire from 30 to 180 days, and Tracfone minutes expire from 30 to 365 days.
Does either Net10 or Tracfone work with Androids or iPhones?
Yes, both Net10 and Tracfone work with Androids and iPhones. You can either buy an unlocked smartphone directly from Net10 or Tracfone, or you can change the SIM card in your own smartphone.
Net10 vs Tracfone: The Final Verdict
With a cheaper and more consistent cost per minute, an auto-refill option, and a discount for doing so, Net10 Wireless is more suitable to senior-friendly lifestyles.
They have a range of flip, feature, and smartphones to choose from, as well as bring your own device plans that match Tracfone's versatility and coverage. So for the best overall deal, we recommend Net10.
Further Reading on Senior Phone Options: