Latest posts by John Hughes
(see all)
In light of the technological advances all over the world, it is a no-brainer that cell phones play a huge role in our lives. We use them to communicate, organize schedules, take pictures, share stuff on the internet, and even work. Due to the reliance on phones, we are paying more for service, and it is no surprise seeing people spending lots of money every month for their telephone bills.
Most of us are in a constant quest for a perfect cellphone plan that will suit our specific needs. This is vital since some of us are heavy voice call users; others are heavy internet users, and others strike a balance between the two. If you spend a lot on calls, you would be best served by a plan that is good on voice provisions. The same applies to those who spend more time on the internet.
The major carrier brands, AT&T, Sprint, T-Mobile, US Cellular, and Verizon Wireless, are the dominant players in the telecommunications niche in America. Many seem inclined to them, but other choices are available to you if you want a bargain and perhaps value for money.
Most of these subsidiary networks are called Mobile Virtual Network Operators (MVNOs). They have not invested in their network equipment but instead ride on the primary network carriers, something that enables them to offer top quality services at a subsidized cost.
In light of such arrangements, these major network providers have their low-cost brands. These brands are essentially the MVNOs, and notable examples are Cricket Wireless that is run by AT$T, Virgin and Boost run by Sprint, and Metro run by T-Mobile, just to mention a few. These low-cost brands have become popular in recent years, owing to the friendly prices.
When reviewing some popular network providers, if you are looking for one, it helps to assess them based on a couple of factors. This is because there is no fixed network provider that can be dubbed as the best. One man's meat is another man's poison, and what is suitable for someone else might not suit you.
Some key things to look at when comparing them are;
How much do you want to spend?
Which phones work with the network?
How is their customer service?
In this piece, we will break down TracFone and Cricket to try and help you pick one that suits your needs between the two. These are low-cost carriers that are gaining popularity, and it is essential to see what they have to offer before leaping. Read on;
Main Differences Between TracFone vs Cricket
The main differences between TracFone vs Cricket are:
TracFone is an MVNO that relies on five major carriers whereas, Cricket is a subsidiary of AT&T that relies on its network infrastructure
TracFone is suitable for people who want to text and make calls periodically whereas, Cricket is ideal for those with low data usage but still need good network coverage
TracFone offers no unlimited plan whereas, Cricket has such plans for those that do not want limits on their usage.
Overview
TracFone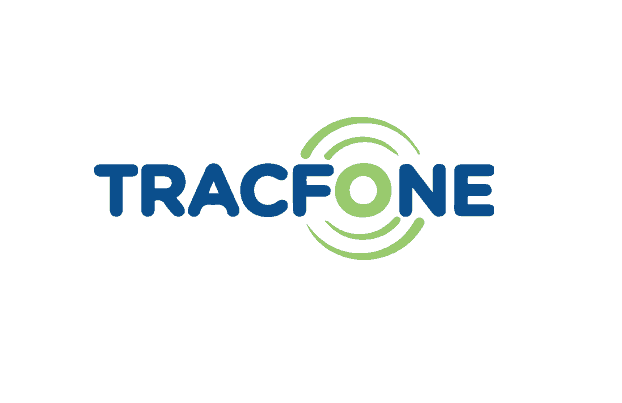 TracFone Wireless is one of the first entries in the prepaid, no-contract cellular phone niche. It was set up back in 1996 with the name Topp Telecom Inc. At this time, no-contract plans were a far cry. However, TracFone has grown over the years to emerge as one of the dominant players in the no-contract phone market.
It has established itself as one of the top five telecommunications service providers in the United States with over 26 million customers under all their umbrella brands. TracFone runs several brands apart from the flagship one such as Net10, StraightTalk Simple Mobile, and Total Wireless, among others. They are continually looking to acquire newer brands in a bid to increase their dominance in the mobile phone industry, a move that is popular with most major players.
TracFone has been touted as a brand that is focused on serving light to moderate cell phone users. Their plans are comparatively cheap and offer excellent value.
Cricket
Cricket Wireless is a wholly-owned subsidiary of AT&T Inc. It provides wireless services to over 10 million subscribers in the United States. It started in March 1999 as Leap Wireless International. AT&T moved to acquire this company in March 2014 and merged it with another company to form the present Cricket Wireless.
It is equally a low-cost service provider that offers top quality AT&T services with the same great coverage but at a fraction of the cost. It is fantastic to leverage the power of top-notch equipment provided by a primary carrier such as AT&T, but at a fraction of the cost, you should expect to take a few compromises. We will dive more into details and help you decide if Cricket is the perfect option for you.
Wireless Plans and Prices
TracFone
TracFone offers its services based on a 'no contract' basis. The plans are either 'Smartphone Only' or 'Basic phone.' The plans are no contract, prepaid ones that span from 30,60,90, and one-year increments. If you buy a particular plan, say one that lasts 60 days, you won't have to pay for one again until you exhaust all your resources and need additional ones. If the time elapses, you can carry over your current resources only if you purchase a new plan before the current one expires.
The TracFone plans page can easily overwhelm you with the plethora of plans and prices, but we will break them down here to give you an idea of what suits you.
Basic Phone Plans
| | | | |
| --- | --- | --- | --- |
| Plan | Length | Features | Cost |
| 30 minutes | 30 days | 30 minutes voice, text, and web | $9.99 |
| 60 minutes | 90 days | 60 minutes of talk, text, and web | $19.99 |
| 120 minutes | 90 days | 120 minutes of talk, text, and web | $29.99 |
| 200 minutes | 90 days | 200 minutes of talk, text, and web | $39.99 |
| 450 minutes | 90 days | 450 minutes of talk, text, and web | $79.99 |
| 400 minutes | 365 days | 400 minutes of talk, text, and web | $99.99 |
| 1000 minutes | 365 days | 400 minutes of talk, text, and web | $159.99 |
| 1500 minutes | 365 days | 1,500 minutes of talk, text, and web | $199.99 |
As seen from the table, the phone plans start at $9.99 per month and go to $199.99 for the 365-day plans. One advantage of the high-end plans is that you only incur a one-off fee that allows you to use the resources for the entire year or until they are depleted.
One of the obvious downsides of the basic plans offered by TracFone is that there is no provision for those who want no cap on the resources, essentially, unlimited voice and text plans. Most competitors have started to offer these plans, and it is something that they need to work on.
Smartphone-only plans
| | | | |
| --- | --- | --- | --- |
| Plan | Length | Features | Cost |
| 500MB | 30 days | 200 minutes, 500 texts, 500 MB data | $15 |
| 1.0GB | 30 days | 300 minutes, 1,000 texts, 1GB data | $20 |
| 500MB | 60 days | 500 minutes talk, 1,000 texts, 500 MB data | $25 |
| 1.0GB | 60 days | 750 minutes, 1,000 texts, 1GB data | $35 |
| 1.5GB | 90 days | 750 minutes, 1,000 texts, 1.5GB data | $45 |
| 2.0GB | 90 days | 750 minutes, 1,500 texts, 2.0GB data | $50 |
| 1.5GB | 365 days | 1,500 minutes, 1,500 texts, 1.5GB data | $125 |
These plans offered by TracFone cost a little bit higher as they start at around $15 per month. Their major downside is evident here as they do not provide unlimited voice and text, with the best plan capping them at 1,500 minutes and text, intended to go for 365 days.
The data provisions are also suitable for people who do basic browsing now and then, but not those who want to stream videos and download heavy applications. If you are a heavy data user, you are better off looking at competitors' options that offer unlimited data and minutes, such as MetroPCS and Cricket.
Supplementary services
TracFone provides a couple of other additional services, such as international service, minutes, and data bundles. For instance, they have a global calling card, a 500-minute calling card, a 1 GB calling card, and a text card all going for $10. The prices of their supplementary plans are fair compared to the regular ones and they still offer a smooth transition to a higher tier if you want to upgrade.
Their auto-refill discount is also notable, and it allows consistent users to save a few dollars. This service applies when you use more than is allocated for that plan before the end of the stipulated period. Here, you might be forced to buy a new plan before the end of the period, and TracFone will give you a small discount.
Cricket
Cricket Wireless plans are available in several tiers. This way, you can easily select one that meets your budget and requirements. This is one of the best features of their service.
| | | | |
| --- | --- | --- | --- |
| Plan | Monthly cost | Peak Bandwidth | Limitation |
| 2 GB | $30 | 4G LTE (up to 12 Mbps) | Data speed reduced after 2 GB limit |
| 5 GB | $40 | 4G LTE (up to 12 Mbps) | Data speed reduced after 5 GB limit |
| Unlimited | $55 | 3G (up to 3 Mbps) | Slow speeds for periods where the network is congested |
| Unlimited with 15 GB Mobile Hotspot | $60 | 4G LTE (up to 12 Mbps) | Slow speeds after 15GB limit |
Except for the 2GB plan, you pay $5 less if you use AutoPay. If you are a very light data user, the Cricket low-cost plans stand out as the best option for you. Out of these data plans, the best value one is perhaps the Unlimited with 15 GB mobile Hotspot as you get more for less. However, note that the data speeds are capped after the 15 GB limit, and from here, you can only enjoy basic browsing.
Cricket has a wide variety of family plans if you wish to include more people into it.
Coverage and Performance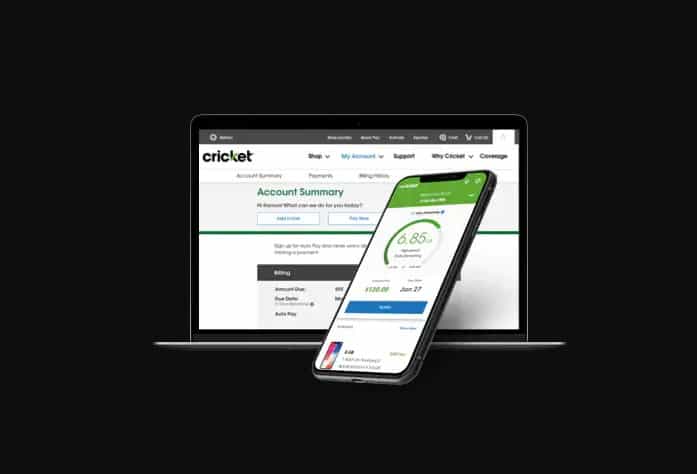 TracFone
Compared to the other MVNOs, TracFone has a massive advantage in regards to network coverage and performance. This is because its network rides on five service providers.
This way, their coverage is more widespread and you expect to get a good network in many states. However, it is crucial to understand that TracFone pays to use these network carriers, and they might not have all the resources at their disposal. This way, they might just pick one for you depending on your location and other factors.
MVNOs lease space on network towers meaning that they are not the priority on the network. This way, it is expected that the carrier leasing out their infrastructure will prioritize their own services as opposed to those of the MVNO leasing their equipment.
This can compromise the quality of services received by customers, especially when you compare them to what is received by the ones that get their services from the leading carriers. However, it is nothing personal that applies to TracFone only. It is the price of opting for cheaper services offered by low-cost carriers.
Cricket
Cricket Wireless has superior coverage compared to most of the MVNO service providers. It is a subsidiary of AT&T, meaning that you get the benefit of nationwide coverage. Since it is the same with AT&T, users enjoy the benefits of signing up with a major network carrier while still under an MVNO. This gives them the best of both since they can access top quality services at a fraction of the cost.
Customer Service
TracFone
If you go online, you will find TracFone being reviewed poorly by a significant number of people. This is obviously a concern as it indicates that there are some aspects of their service that could have been better. Most bad reviews show unhelpful customer service reps, and others allude to the poor quality and skills of the people at the customer service desks.
However, do not be quick to take marks away from TracFone as it has become a norm for the Telecom industry to offer poor customer service.  If you need to contact them, you can do so through chat, Twitter, and Facebook through the links on their customer service page.
Cricket
Compared to most of the MVNOs, Cricket's customer service is among the best. Well, the bar is so low in the Telecommunications industry, and claiming the best spot is not a huge feat. The advantage of Cricket is that you can visit their Wireless Stores, which are available in many locations across the country. You can also sign up online and talk to their customer service reps. The benefit of going for the online option is that you won't be charged the $25 fee that the store reps will charge you.
Phones and Devices Supported
TracFone
TracFone goes a long way to offer you affordable services, but are they up to date with the devices that support their plans? No. They do not provide the latest smartphones. The advantage of this is that they have low-cost phones; however, not everyone wants them.
The downside of this is that obsolescence is a huge concern, owing to how the smartphone industry is fast-paced. Spending money on a phone that has already been in the market for a couple of years means that you won't be getting any critical updates in a few years.
The good is that you are not limited to their rather, dismal, collection of phones. There is a Bring Your Own Phone option that supports both GSM and CDMA phones. However, this BYOP plan does not suit all models, and always check with their compatibility checker to confirm if yours qualifies for the plan.
Cricket
Cricket has a couple of options for a free smartphone when subscribing to their service. However, you need to port a number to be eligible for the free phones. This is a rather complicated way to go as most people opt for the BYOP feature. Again, you need to ensure that your phone is compatible to their service.
You could be required to get a new SIM card for $10 when using this plan. In addition, you can but Cricket Wireless insurance that covers your phone against any damage. This insurance mostly applies to new phones.
The Good and Bad of TracFone vs. Cricket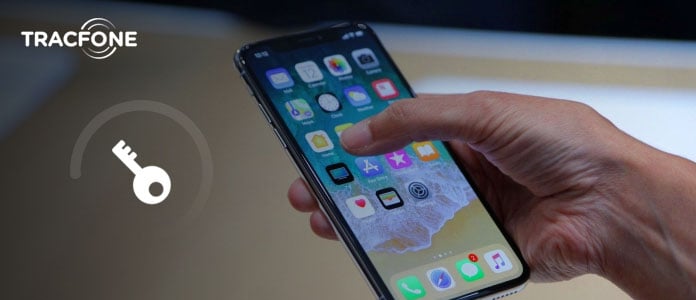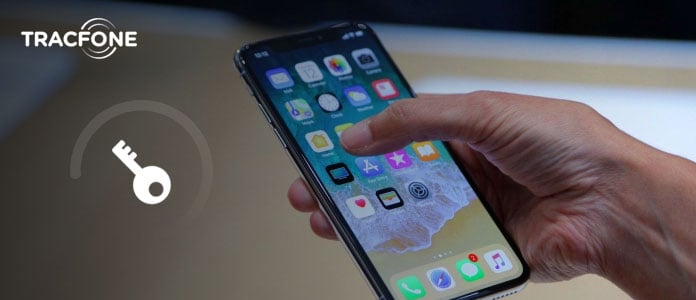 Pros of TracFone
Offers affordable no-contract plans for smartphones and regular cell phones
Their network coverage is pretty strong since it relies on five major carriers
Cheap international calling
Bring your phone option does not limit you to certain cell phone brands
Cons of TracFone
Poor customer service
Can get costly for people who use a lot of data
Pros of Cricket
High quality of service due to AT&Ts robust network
Offers top QoS at a lower price than major carrier wireless plans
No credit check when switching from another carrier
Short term contracts
Flat fees for their plans
Cons of Cricket
Slow data speeds
Limited phone selection
FAQs About Cricket vs TracFone
Is Cricket better than TracFone?
It all goes down to what you want and your mobile phone usage. Cricket is better for someone who does not need to use a lot of data but still desires excellent network performance. If you are always facing issues with your network usage and need helpful customer service, Cricket might be your pick.
Is TracFone a good deal?
TracFone offers a good deal to those that like to text and make calls periodically but not too much. If you are looking for unlimited plans and more than 2GB of data, look at what other MVNOs have to offer.
Is Cricket wireless any good?
Cricket is a reliable wireless provider since it relies on the robust AT&T network. This allows customers to enjoy the perks of using a major carrier while still getting low-cost plans offered by the MVNOs.
Does TracFone have any activation fees?
There are no hidden fees associated with TracFone Wireless.
Verdict
When giving the verdict, we will analyze these two carriers based on what they offer in regards to the top features discussed above.
Plans
TracFone provides a lot of options, but unless you do not need the data or extra minutes, the smartphone-based ones are what appear to be the better deal. Lots of competitors offer better plans for those that may require additional minutes and data.
Cricket offers excellent plans that are competitive and provide value. Regardless of whether you want an individual or family plan, there is a high probability that Cricket might your cheapest option out there.
Performance
TracFone connects to towers owned by AT&T, Sprint, T-Mobile, US Cellular, and Verizon, so their performance is pretty good compared to other MVNOs. However, the network might not be very reliable in rural areas.
Cricket uses AT&T's network, and the coverage is good, especially if you live in the city. The speeds offered by Cricket are limited and comparatively slow when you put them up against what the competition offers.
Customer Service
This is a big concern for many telecommunication companies, and TracFone is no different. There is a lot to desire in the manner in which their representatives address customer queries. The plus in regards to this is that they are available on social media and you no longer have to wait on the phone for a long time.
Cricket's customer service is not all that great, but they will be quick to attend to simple issues and questions.
Overall
TracFone and Cricket are both great MVNOs offering competitive plans at affordable prices. TracFone is suitable for someone who does not use their phone a lot since their basic plans are cheaper than the competition. Cricket is a precise and basic plan that gets the job done. It does what …              is advertised and will get the job done at a low price.
Recommended Reads: