Latest posts by Melanie Griffin
(see all)
When you decide that it's time for a medical alert system for you or your loved one, you're presented with a lot of options. To help you pick out what best suits your needs, we're here to give you the details about GreatCall Lively Mobile, one of our choice devices for helping senior citizens feel safe when living alone.
Why do I need a medical safety device?
Short answer: medical safety devices are a great way for you to ensure that you or your loved one can contact emergency personnel quickly and with no problems when an accident happens.


More accessible than phones. Many people wonder why smartphones and cell phones aren't enough in emergencies. The answer lies in those devices' design accessibility; since they're designed for a myriad of other uses and their shape and weight make it easy for them to be left behind or out of reach when truly needed, and when an accident occurs, the user may not be in the position to navigate to the necessary menu option. Plus, mobile phone battery lives require charging more frequently than those built into devices meant for emergencies only.
Cheaper than phone plans. You can add a lot of bells and whistles to medical safety systems, which will drive up their prices, but for the most part, that will still keep them under the monthly cost of cell phone contracts. Even pay-as-you-go phone plans often come out to $10 to $15 more.
Allows multiple ways for check-ins. In addition to letting the user signal when there's an emergency, medical safety alert systems allow for non-invasive wellness check-ins that can go a long way towards accident prevention or escalation without interfering in the user's life or that of their emergency contacts. You can schedule these check-ins or allow them to happen based on alerts from the system, such as when the system detects a fall. Not all incidents require a full medical or personal intervention, and using a medical safety alert system can help you distinguish between minor and major incidents without unnecessary disruption.
Available beyond the scope of the home. This is a big plus of mobile phones as well, but medical safety devices offer all the above advantages while being able to hitch a ride as a wristwatch, necklace, or another wearable that intuitively stays closer than a phone wherever you want to roam.
If you're still unsure about the usefulness of mobile safety devices, check out our in-depth article here for all the details.
What is the GreatCall?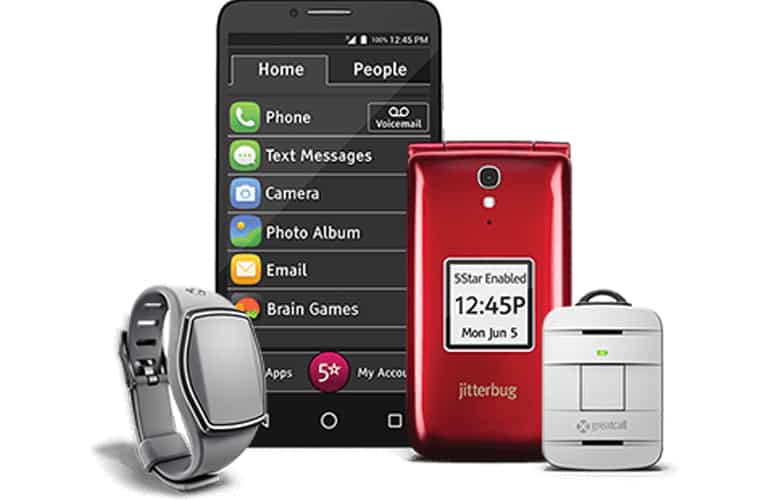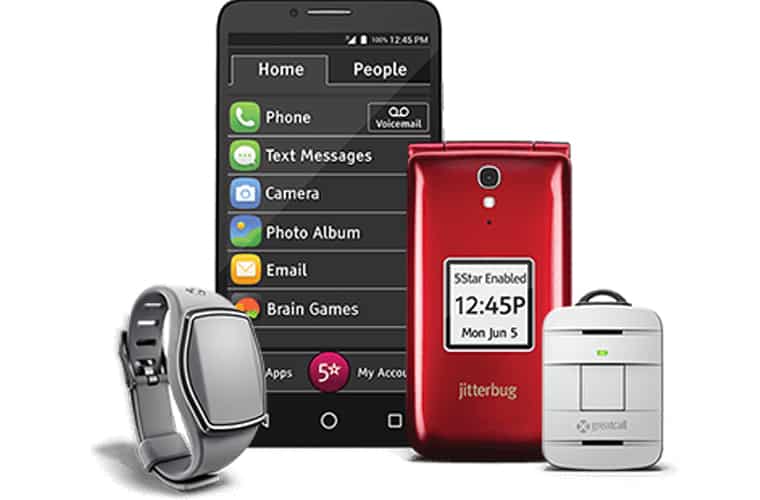 GreatCall is a company dedicated to providing easy to use technology for seniors to make their lives safer. They're the masterminds behind the Jitterbug cell phone series; those are the cell phones you may have seen on commercials that have simplified menus and larger buttons for those who have fine motor skill issues or less than perfect eyesight. They started with a flip phone and have now branched out into smartphones and medical alert systems. They're based in California, and their map of signal coverage blankets the entire country, so matter where you are, you're a candidate for their services.
They offer a variety of medical safety devices based on their promise to change the way we age, and the Lively Mobile Plus is a great hybrid between their phone origins and their newer commitment to simplifying safety. It's a medical safety device that's about the size and shape of a beeper. It's one button is the central panel of the front, so it's easy to access and you don't have to go through a confusing menu of choices or prompts to use it. One touch puts you in touch with GreatCall staff, who will assess your emergency and immediately contact the appropriate medical personnel for you.
What are the features of the GreatCall Lively Mobile?
GreatCall has taken its experience in user-friendly technology and applied it to its next logical step in its work for seniors. Here's the rundown of what you'll get with the GreatCall Lively Mobile medical alert system, the newest addition to their family of devices.
| | |
| --- | --- |
| Device dimensions | 2.19 inches long x 1.60 inches wide x 0.63 inches thick |
| Price per month | $24.99 for Basic, $29.99 for Preferred, $39.99 for Ultimate |
| Type of network | Cellular; Verizon |
| Optional add-ons | Fall detection, urgent care, product replacement |
| Wearable options | Lanyard, belt clip, wrist holder |
What are the advantages of GreatCall Lively Mobile?
Streamlined design.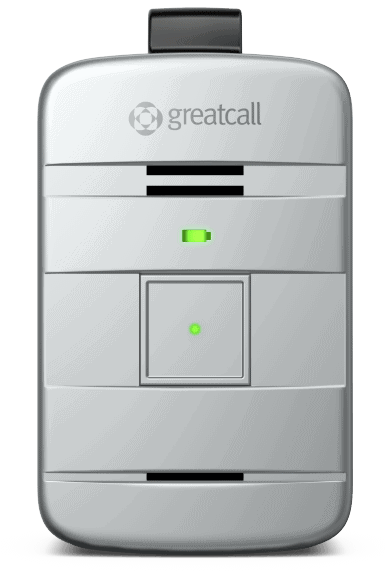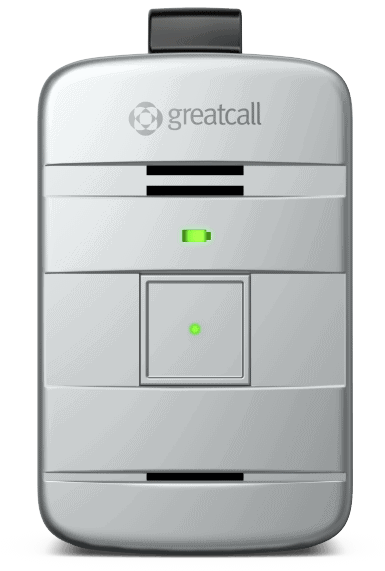 This medical alert system fits in the palm of your hand and is lighter than a late-model smartphone. Its rounded edges keep it easy to handle without worrying about handling sharp corners, and its textured face helps you recognize the area where the call button is. Which, conveniently, is right in the middle of the device and larger than your thumb so you're sure to find it when you need it.
Budget-friendly subscription option.
If you're on a fixed income, GreatCall still has you covered with its basic plan. This gets you to access to their patented 5Star Urgent Response system, which means you'll be able to contact their trained dispatchers for any emergency twenty-four hours a day, seven days a week. The basic plan costs $24.99 a month, but for even more savings, look for the specials they run on a regular basis that pushes it down to $19.99.
Multiple ways to wear the device.
GreatCall's Lively Mobile device boasts a wearable aspect that gives you a variety of choices to attach it to yourself in the way that's most comfortable to you. You can wear it on its lanyard, use its carrier to attach it to your belt or use its back clip to slide it right onto your waistband or collar. This lets you use it as a true wearable that is separate from your clothes and can be worn even as you sleep and change outfits, or as part of your day to day dressing habit, whichever suits your situation.
Utilizes a Verizon mobile network.
GreatCall knows retirement and advancing age don't have to mean sticking to familiar places. That's why it gets its amazing coverage from its use of Verizon's cell phone network. That means you aren't tethered to your home to get all the advantages of the Lively Mobile – the device really lives up to its name. You can roam from coast to coast and still be assured the same coverage you'll get snug in your home without making a single change to your device.
Integration with other GreatCall devices.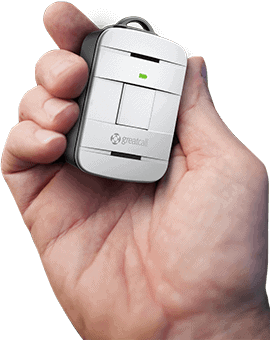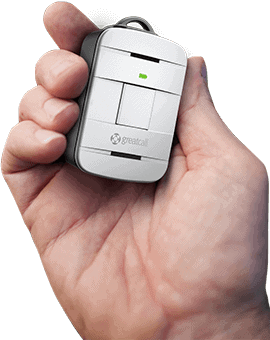 Because the company already had a relationship with a cell network for its Jitterbug phone in place, GreatCall is able to utilize the same network for its medical safety devices. That means you can bundle your mobile phone and safety device onto one bill, which doesn't save you money but does simplify your payments and customer service needs. Plus the use of one network makes it easier for your devices to communicate with each other.
Waterproof.
As life-giving as it is, water is also one of the leading causes of accidents at home and away. So it makes perfect sense for the GreatCall Lively Mobile to be able to resist the elements, whether they're in your kitchen or a long way down the road. This waterproof feature makes it that much more convenient to keep your medical safety device on hand at all times so you don't have to compromise your safety when you may need it most.
Swift service.
All medical safety devices are meant to get you in contact with the appropriate personnel as soon as possible, but GreatCall truly delivers at any time of the day, night, or week.
Free trial and no contract.
Your safety is too important to leave to a medical alert device that doesn't work exactly as you need, and GreatCall understands that. They offer a free trial for the first 30 days you have the device, and if you ever want to stop your service, all you have to do is cancel. You don't have to pay an extra fee, you don't have to wait until a contracted amount of time is done, and you don't have to sign anything, to begin with. We really appreciate GreatCall's flexibility on this.
What are the cons of the GreatCall Lively Mobile?
Battery life.
For all its other convenient features, the GreatCall Lively Mobile safety alert system falters on one crucial aspect: your battery will probably need daily charging. Its other details all encourage adventure, but if you're not able to find a place to charge it when needed, you may not be able to take advantage of its safety net once it runs out. That may not be a game changer for you – after all, a lot of cell phones require the same battery maintenance, and you may feel completely comfortable adding this charging necessity to your routine. But we would personally like to see a more robust charge for longer periods of uninterrupted wear.
Too large for smaller wrists.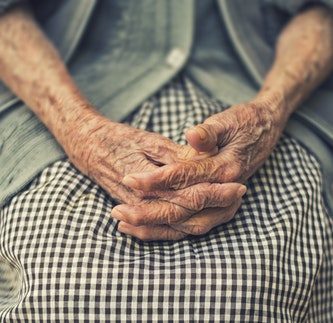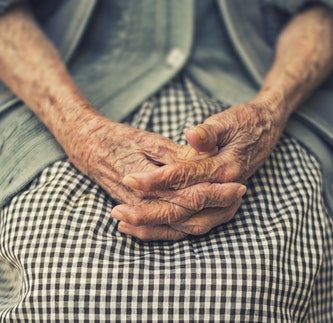 You can get a wrist holder for your GreatCall Lively Mobile, which positions itself right under your palm like a watch. This is a great way to keep your device literally close at hand, but the device is more the size of a smartphone than of an actual timepiece. It's not specifically designed for wristwear comfort, and that can be an issue. When your wrists are under a certain size, the device pokes into the back of your hand and tends to slide around instead of staying secure. However, there are several more ways of wearing Lively Mobile, so if this isn't comfortable for you, you're sure to find another position that is.
Fall detection and other useful options are extra.
Although GreatCall's basic plan is a wonderful place to start, you have to pay more for features we'd like to see the standard. Fall detection is a great example of this – everyone who uses a medical safety device would benefit immensely from an automatic alert whenever they take a tumble, but if you can't or don't want to pay the extra for the Ultimate plan ($39.99 a month), you're out of luck. Their product replacement procedure only kicks in at that level as well, so if you're not on that plan tier and you lose or damage your device, you'll have to pay a replacement fee instead of getting a new one sent to you for free. Since these devices are designed for extensive daily use, the chance of them needing replacement is fairly high, and we'd love for that to be a free process for anybody who buys one. Additionally, GreatCall lets you talk directly to a nurse or doctor with their Urgent Care option – if you're willing to pay $5 over their Basic level to get into their Preferred tier. More inclusivity for those who can't afford more than the Basic cost would be very much appreciated.
No options to move onto a different wireless network.
If you've tried Verizon in the past and don't like it, or if you're in one of the areas of the country where it can't offer good coverage, you won't have the option to use another cellular network for your GreatCall device. That may rule out GreatCall altogether depending on where you want to operate it.
Final Verdict
Although it's got a few gaps in its basic level of service, the GreatCall Lively Mobile is a well-rounded medical alert device. The company takes what it knows about intuitive design for seniors and makes that work for a logical expansion of device and services. Its Lively Mobile is a textbook example of great balance between ease of use, affordability, and reliability. No matter what service level you choose, you'll be able to instantly connect with someone who can help, and because it's mobile-based, you can take your safety with you as you explore your later years. We whole heartily recommend the GreatCall Lively Mobile if you're looking for an accessible workhorse that will give you the freedom to roam without worry.