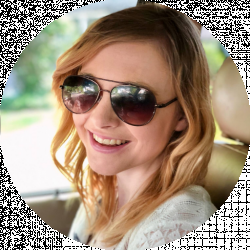 Latest posts by Erin Jamieson
(see all)
Main differences between Alert 1 vs Life Alert
The Main Differences Between Alert 1 vs Life Alert are:
Life Alert has higher customer ratings, whereas Alert 1 comes with an optional fall alert.
Life Alert is accredited by the BB, whereas Alert 1 is accredited by the BBB
LIfe Alert works nationwide, whereas Alert 1 has limited coverage.
Life Alert works in a in-home radio, whereas Alert 1 works I an eight hundred feet radio.
Life Alert is famously known for the "fallen and cannot get up" commercial depicting an older woman in need of medical assistant in her own home. In fact, medical alert systems like Life Alert and Alert 1 have been around for a while now, offering seniors the chance to live with added security and peace of mind within their own homes.
And there's something behind those claims. This February, police in Rock Hill, South Carolina experienced a real-life example of just how helpful medical alert systems can be when it comes to saving lives.
Officers kicked open the door to save a senior woman whose medical device has gone off. After breaking down the door, the woman, who had indeed fallen, was transported to a nearby hospital for treatment.
Without the medical alert system, things could have gone much differently.
Falls, especially inside the home is a concern for seniors. In fact, around one-third of Americans age sixty-five or older fall every year. While often falls can be mild, in some cases, they can be life-threatening. For those sixty-five years and older, falls are actually among the leading indirect causes of death.
More worrisome than the fall itself is the inability to get medical assistance when it's critical. Many of the fatalities are due to seniors not being able to call for help.
In addition to falls, common health conditions, such as diabetes, heart disease, and even psychological disorders such as major depression pose a risk to seniors in particular at home. But with a medical alert system, it's more likely that someone will be alerted should an issue arise. So not only can medical alert systems like Alert 1 and Life Alert possibly save lives, but they can also increase independence and peace of mind both for seniors and their families.
But with so many options, including popular alert systems like Alert 1 and Life Alert, which choice is the best one?
We'll directly compare Alert 1 vs Life Alert and tell you everything you need to know when it comes to selecting the best medical alert system for you.
What's the history of medical alert systems, and why does it matter? 
Medical alert systems have been around since the 1970s. At the time, they were more or less single buttons that you could push in case of an emergency, in coordination with a twenty-four-seven call center.
Since then that basic model has remained, but medical alert systems have become more advanced for the highest degree of safety and security possible. Now many at least offer fall detection, automated calling, mobile options and even other features such as tracking devices for families.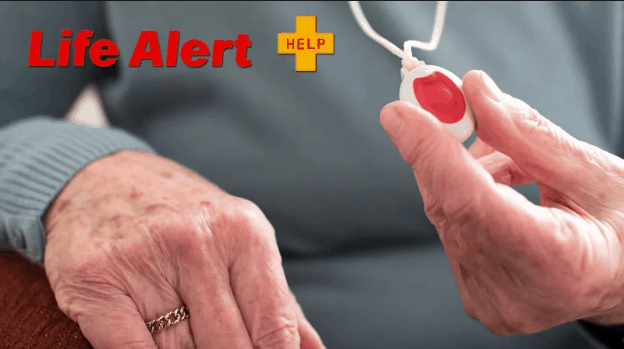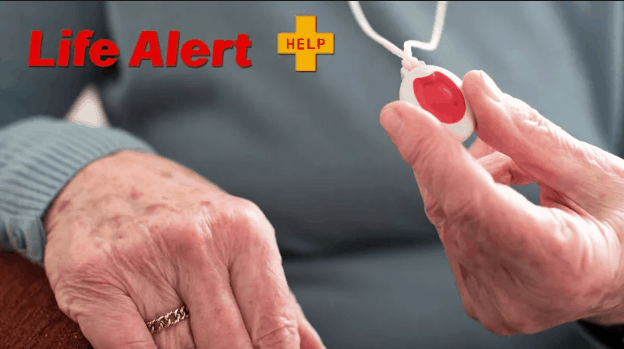 Medical alert device marketing has changed, too. Though popular still among older seniors, it's also being touted as an option for younger seniors and even other ages, especially individuals with underlying or chronic health concerns.
Still, according to Dr. Kinosian, Getrician and Associate Professor of at the University of Pennsylvania, stigma still surrounds medical alert devices. Though such devices do indeed have the potential to save lives, many stay away from them.
With better marketing and new designs and more ways to wear them, it seems like it may slowly be working.
Who most benefits from medical alert devices?
While potentially anyone could benefit from medical alert systems, there are certain individuals that can most benefit, including those with/ who have:
Severe allergies or sensitivities
Conditions that require specialized health care or monitoring like high blood pressure, asthma, diabetes, epilepsy, and COPD
Are a fall risk or prone to tripping
Take medications that cause drowsiness
While many of these may apply to seniors, they can apply to all ages. Medical alert devices are also a great solution for older seniors or anyone with health concerns that want to live more independently, but also still safely.
Are there any downsides to medical alert systems?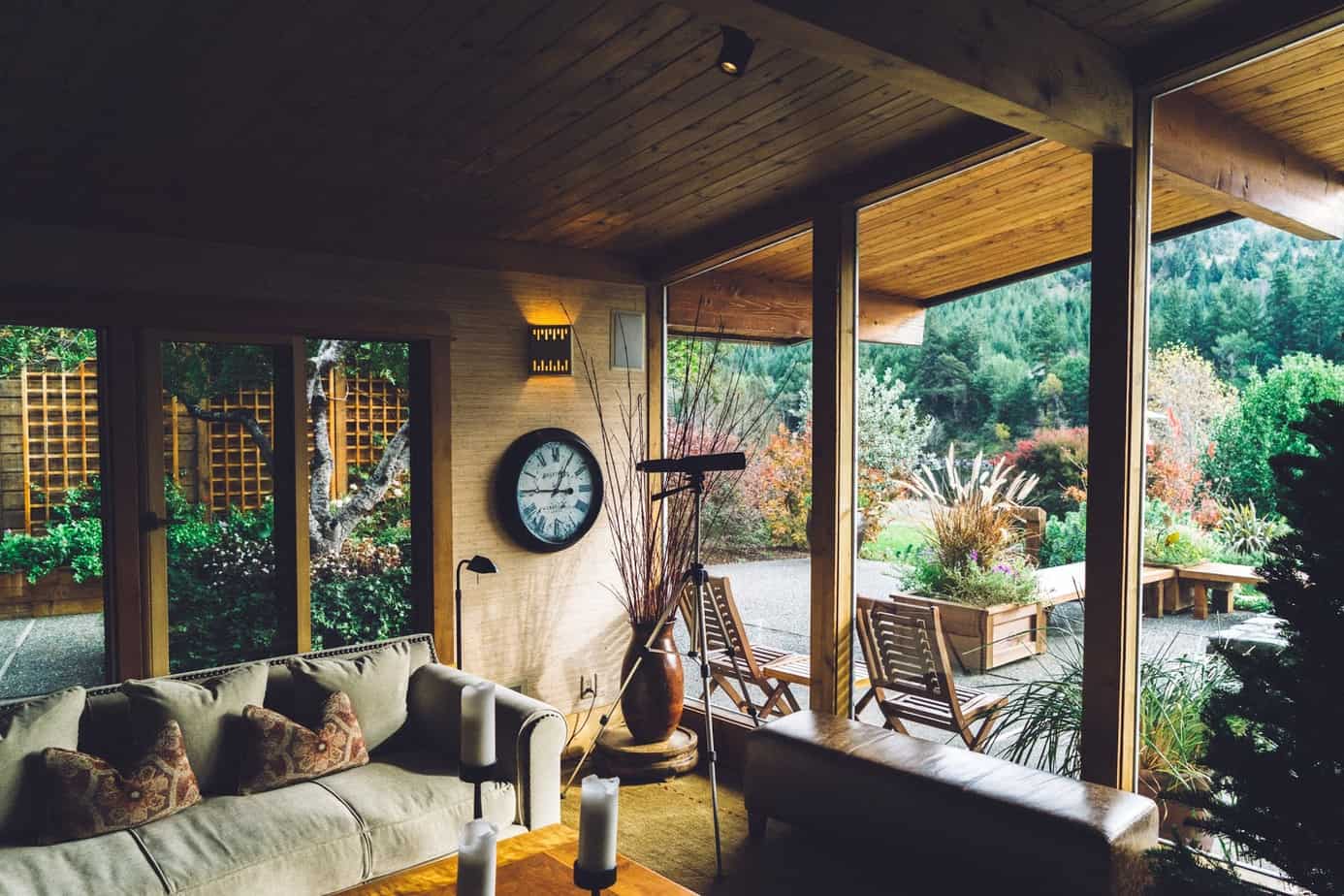 Of course, no solution is perfect and there are a few drawbacks to medical alert systems in general. One is simply over-reliance. While medical alert devices can call on your behalf and ask for help, there still, of course, are precautions that should be taken.
The other issue is making sure the medical alert devices are in working condition. While most have long battery lives, it's important to make sure they're charged. It's also important to do maintenance checks periodically to ensure they're in working order.
Other downsides include:
The inability to detect all falls, even with fall detection. There is always an error rate, however small.
Cost. Though there are certainly affordable devices, many of them at least cost a monthly fee. For some seniors living on a tighter, fixed income the cost may be a bit prohibitive
Cannot replace a caretaker. While medical alert systems can increase independence, they cannot substitute for anyone who needs special attention.
How do you select a medical alert system?
Selecting a medical alert system isn't easy, and that's because, in part, there are so many different options available. Market forecasters predict that the demand for such systems will increase through at least 2030 from health care facilities alone.
For individuals at home, that demand is on the rise as well.  The global market for all medial alert devices may reach over three billion U.S. dollars by 2025. And many are continuing to innovate, seeking new options with smartphone technology, apps and more.
With so many choices, it's important to look very closely at options and compare them on some key features, including:
Pricing and Plans
How Payments Work–do you need a contract?
Device technology, such as apps, GPS, fall detection, etc
Battery Life
Radius, for home systems
Company Policies, including warranties, return policies, and any additional fees
Comparing these factors will allow you to see the main differences, downsides, and advantages to one company over another.
Let's go ahead and use this criterion to compare Alert 1 vs Life Alert.
How does Alert 1 compare with Life Alert?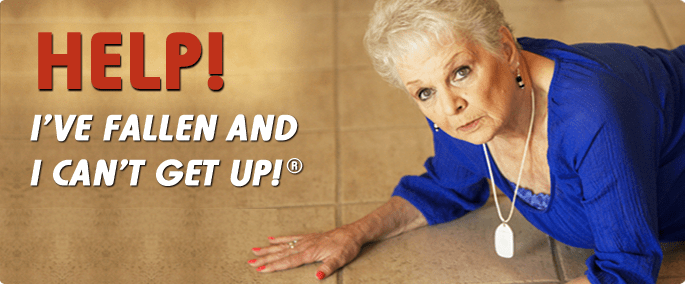 Compared with Life Alert, Alert 1 is a bit less known, but that doesn't mean it doesn't have just as good–or perhaps even better features to offer. Both have been in business for decades: Life Alert has been selling products for forty-oner years, while Alert 1 has been in business for thirty-one years.
How do you order medial alert systems? How you order devices is your first impression of the company and signals how they handle customer service as a whole.

Life Alert requires you to call–first for a brochure, then to order. There are no options for online ordering.
Alert 1 also allows you to order via a phone hotline, though there is also an online form.
Which one is better? Alert 1 provides more ordering options.

How much does it cost? Of course, the cost is always a concern as well. While for the cost you want to look at the overall picture, looking at the base cost is a good way to start as well.

Life Alert does not clearly disclose the cost of its products and services on their website. However, the monthly fee for use ranges from around fifty to ninety dollars per month. For full details, you'll be asked to order a brochure and possibly also speak with a representative.
Alert 1 does provide a comprehensive chart, which includes all of their available products, services, and subsequent pricing. Prices per month range from twenty dollars for the basic home option up to around fifty-three dollars a month for their most comprehensive mobile option.
Which one is better? Alert 1 offers more transparent pricing.
What devices and plans do the two companies offer? In terms of the devices and plans themselves, in order to find the best medical alert systems, we want to find products that are of good value overall, offer options for landline, mobile, and GPS connection, and come with the option for features such as fall detection.
Life Alert offers a mobile plan, a home plan, a GPS system, home monitoring and an adhesive help button that can be placed around the house.

 The home plan allows you to select for a pendant or wrist band. The two-way calling system simply allows you to press a button for help should you need it, with a radius of around eight hundred feet.
The help button is intended for use in fall prone areas, such as showers and bath, but may be placed wherever you like in the house; it too is a simple press for the help button, and like most of the products through Life Alert is said to be waterproof.
The mobile option features a GPS system that works anywhere in the United States, batteries that do not need to be charged and can last up to ten years, and of course, can be taken everywhere you go. You can also install an app for your phone.
Home monitoring is also available. This option allows you to protect against intruders with an audio monitoring system.

Alert 1 also offers a variety of mobile and home plans, with a number of features intended to keep seniors safe.

The home plan works within six hundred feet of the base can be used in the shower, and does require a landline to use. It's simply a push-button that connects you to dispatchers in case of an emergency.
Fall detection for home is the same basic model, though the big downside is that this option works only four hundred feet away from the base. They also do say upfront that it does not always detect falls. However, landline is not required.
The mobile option has a thirty-day battery life and is a two-way calling system that can be worn around the neck and is also waterproof. It does work with Verizon networks, so you'll have to check where coverage is offered. You can add fall detection, which uses the AT & T network for coverage, for an additional ten dollars a month.
Mobile & home fall protection packs all features into one device, meaning you can use it both at home and on the go plus you'll get fall detection no matter where you are.

Which one is better? In terms of features, Alert 1 may seem to have the edge, but Life Alert is actually a bit better. Life Alert offers help buttons, a slightly longer radius for home use. The other problem with Alert 1 is that mobile devices rely on wireless networks, which can result in spotty coverage.

How does payment work? We've already discussed how you order devices and plans, but essentially what we want to know here is what payment plans are available.

Life Alert costs an initial and monthly fee. You'll also be locked into a three-year contract that only may be canceled under rather strict circumstances.
Alert 1 has a monthly fee, but you can also opt to pay for plans semi-annually or quarterly.
Which one is better? Life Alert offers more flexible pricing plans. Perhaps the greatest advantage for Alert 1 over Life Alert when it comes to pricing is that no contracts are required.

What do customers and reviews have to say? Overall company reputation is quite important as well, both in terms of official ratings or accreditation and through external customer reviews.

Life Alert has been accredited for over forty years and is accredited, with an A-plus rating from the Better Business Bureau. On Consumer Affairs, customers gave the service an average of over four and a half stars based on more than four hundred reviews. Many customers were pleased with the overall service, including customer service itself and the rate of response. Complaints were lobbied concerning the inability to cancel.
Alert 1 is also accredited through the Better Business Bureau and has been for over thirty years. Alert 1 fairs worse on Consumer Affairs. The company holds an average just shy of two out of five stars based on around sixty customer reviews. Customers pleased with the devices and services cited quick response times with professional dispatch. Complaints were related to pricing and pricing policies, as well as lack of coverage depending on where you live. Because Alert 1 relies on certain phone services for different devices, mobile options may or may not work in rural areas.
Which one is the better medical alert system – Alert 1 or Life Alert?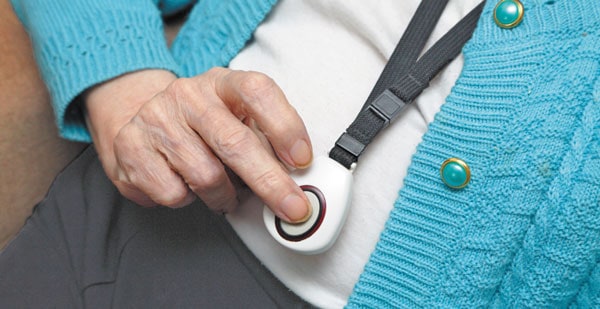 Before we make a final verdict as to Alert 1 vs Life Alert, let's take a quick look at some pros and cons of the two services:
Life Alert

Pros: high customer ratings, accredited by the BB, variety of mobile and home option, optional fall detection, GPS capability, and mobile apps, can use most in shower
Cons: strict three-year contract, lack of transparent pricing, home base only works within eight hundred feet

Alert 1

Pros: no contracts, flexible payment options, device that works both in-home and for mobile, accredited by the BBB
Cons: small in a home radius of six hundred feet, may lack coverage in important areas, low customer reviews
As you can see, neither Alert 1 or Life Alert is without flaws. Both medical alert systems have their drawbacks. One thing that is of concern when it comes to Life Alert is the three-year contract. Except for the death of the user, it's fairly difficult to cancel if you do not like or no longer need the service. With Alert 1, however, low customer reviews and a lack of coverage is even more concerning.
Bottom Line: All things being equal, we think Life Alert is the better choice of the two.
Life Alert, despite its flaws, performs better among consumers and offers a range of plans to keep you or a loved one safe, whether they're at home or on the go.
If you are wary of a three-year contract, you also always look at Life Alert alternatives which offer a range of services Life Alert does, but without a contract.