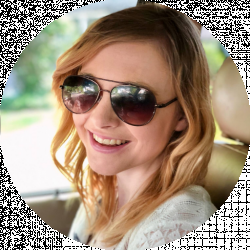 Latest posts by Erin Jamieson
(see all)
Aging comes with new challenges and health concerns. But while many of us think about heart disease and related consequences as the biggest health concern for seniors, those don't actually top the list. In fact, falls in and outside of the home are the leading factor behind serious injuries and fatalities. A senior falls nearly every ten seconds, with a quarter of Americans over the age of sixty-five falling at least once in a calendar year–which may explain why so many are at least considering Life Alert or looking into the best alternatives.
In 2015, falls alone produced healthcare costs of fifty billion dollars and sent over 800,000 Americans to the hospital. The good news? Not only can you take preventive measures but falls, and even the consequences after a fall, are far from inevitable.
Today we'll be discussing prevention tips, as well as digging into some of the best alternatives to Life Alert so you stay safe and active no matter your age.
Why do falls occur more frequently for seniors?
While anyone can fall, seniors are considered more susceptible both to falls in general and more serious falls. Changes in balance, loss of hearing and reduced vision are all factors linking aging to more falls. Seniors are also more likely to be on more medications for conditions like high blood pressure which sometimes cause patients to feel dizzy or lose their balance.
Chronic health conditions can also be problematic. Heart disease, dementia, and even blood pressure changes, or even a less known condition like inflamed ears can cause balance issues.
Adjusting to physical changes is only part of the reason behind falls, of course, which we'll explore in a minute. But these changes to show us why seniors need to be more aware of their susceptibility, and why falls are a concern for so many Americans as they age.
What other factors are involved in falls?
While we've just discussed some of the most common physical changes that make seniors more vulnerable to falls, what we haven't mentioned are the numerous environmental factors that play a key role in most falls, both minor and life-threatening.
Polished floors or recently cleaned floors in kitchens can be slippery and unexpected. Loose rugs and carpets and steep stairs are also common places someone might trip. Uneven floorboards, messy rooms or clutter on floors, and even pets could be potential obstacles to navigating a home.
Finally, improper or insufficient lighting is another concern for seniors–or pretty much anyone for that matter. Lack of proper lights in the evening and night hours is especially concerning, but even on a gray day, dim lighting can make it especially hard to see where you're going. And without properly technology or alert systems, it's that much more dangerous.
Is there anything I can do to prevent my risk for falls?
Luckily there is, in fact, a number of things you can do to prevent your risk for falls. By no means are falls inevitable. By not only becoming aware of some of the risk factors for falls but also what you can do for you or a loved one to reduce risks, you can feel more secure in the home and worry less.
While this list is not exhaustive, these are some of the most effective steps you can take to reduce your risk of falls as much as possible:
Loose or worn rugs should be replaced. Favor heavier sturdier rugs over rugs that are more prone to sliding, and consider larger rugs over many smaller ones. Make sure you see if they're secure and can't easily slide or even get caught into, say a foot of a chair from unraveling threads.
Take an assessment of your flooring.
Carpet in general, if in good condition, will be better in terms of providing cushion; wood and tile floor can also be more prone to being slippery. However, it's not always practical to redo floors, so you can also make sure you check periodically that there are no loose floorboards or uneven tiles and get any uneven parts fixed as soon as possible. In other words, sometimes it's time for an upgrade.
Make an investment inadequate lighting.
Install night lights in bathrooms, use brighter light bulbs in dreary rooms, and keep lights near your bed. Even stashing flashlights so you have something at night is helpful.
Not everyone is meticulous, but when it comes to clutter, it isn't your friend. If cleaning doesn't come naturally to you, focus on floors where you spend most of your time. Perhaps most important is that your bedroom is clear, and especially the path to your bathroom–many falls happen during nighttime trips to the restroom.
Medications not only for high blood pressure but even sleep problems and mental health issues like depression sometimes have dizziness or loss of balance as a side effect. While this isn't to stay you should stop taking your medication, you should always talk with your doctor or pharmacist to understand the risks and also ask if there are any viable alternatives. In some cases, such as high blood pressure, hard work on lifestyle changes can allow you to eventually reduce or go off medications, so ask what's right for you.
Make stairs safer in your home by making sure there are proper lighting
adequate handrails, and add either skid treatment or tight carpeting to your stairs. Also avoid storing anything near stairs. Of course, you might also look into homes that are one level, or into arranging a home so you spend most of your time on one floor.
Wear shoes with traction.
It may seem silly to wear tennis shoes in your house, but good tennis shoes provide traction that bare feet and slippers do not.
Work on improving your balance.
Yes, there are actually specific exercises you can perform to help improve your balance. As always, be careful when performing exercises; if these are all new to you-you may want to do it with supervision or even join a class devoted to improving balance in adults and seniors. Leg swings, one-legged balance, and squats are just a few activities. Low impact yoga is also helpful in improving balance and maybe even more gentle.
Any substance that alters your cognition can, of course, make you more susceptible to falls. Limiting alcohol is a good idea as well as anything else that might interfere with your balance.
Checking your vision, hearing, and reflexes as well as blood pressure levels is a good idea not only for your health overall but also for preventing falls. Getting the proper hearing aid or glasses if you need them can make you more confident and less susceptible to falls.
What is Life Alert?
Chances are you've at least heard of Life Alert, but in case you haven't, Life Alert is a popular, highly commercialized medical emergency alert system with a dispatch system to alert medics in case of a fall or emergency. Joining a list of over seventy different medical alert systems, Life Alert is perhaps one of the most well known.
The design is simple, with a simple keychain device and a large button you press down in case of emergencies, with the idea that you can easily contact someone even in a bad situation. Used for medical emergencies, such as sudden fainting, shower falls, and even invaders, a push of the button connects you to a dispatcher who will send out paramedics even if a phone is out of reach.
In a nutshell, medical alerts make housing safer and less care needed for aging seniors.
A small subsection of home alerts, life alert systems is designed to help seniors live at home without worry that they won't be able to get help if they need it. With a simple design and straightforward use, it's easy to see why such a device is popular.
There are several reasons why customers might like Life Alert, including:
Better Business Bureau accreditation and an A-plus rating.
A nearly five-star rating on Consumer Affairs
Offers plans for home and while you're out
Life Alerts own and operate its own monitoring systems
Fire and carbon monoxide monitoring
Why would I want an alternative to Life Alert?
That isn't to say Life Alert is a perfect device. In fact, there are many reasons why it might be best to at least consider some alternatives, most of which has to do with pricing. In order to use Life Alert, you have to agree to a three-year contract. While there are options for canceling, it's under rather specific circumstances and for the most part, you're locked in.
The pricing itself is competitive compared with other medical alert systems, but unlike other medical alert systems, there are also do not appear to be anything in the form of discounts.
How do I find the best alternatives to Life Alert?
Finding an alternative to Life Alert isn't an easy task, however. First of all, you'll be navigating through a rather dense list of options, and it may be hard to distinguish one from another. But stepping aside from advertising, it's important to look at the following factors in a medical alert system:
The option to cancel: If you're looking for the best alternatives possible, you need to make sure the medical alert system doesn't have the same contract that Life Alert requires. Look for a medical alert system that allows you to cancel subscriptions and doesn't look you into contracts.
A reasonable price

: Medical alert systems aren't cheap but they also shouldn't be excessively expensive. Life Alert, for reference, costs fifty dollars a month to ninety dollars a month depending on what plan and features you opt for. But the price certainly shouldn't exceed that cost, and your best bet is to also look for medical alert systems that offer discounts.

Direct dispatch

: A simple button design to call for help is your number one essential feature. In this case, the more simple and easy to use, the better.

Wearable

: The medical alert system should be something that is not too clunky and can easily but worn on a daily basis.

Medical monitoring

: Some of the best medical alert systems also offer medical monitoring for different health conditions such as blood pressure and even program health check reminders.

Home-based vs mobile system

: One thing you might not think about initially is whether you want a home-based or mobile system, or a combination of the two. While the older and more traditional medical alert systems were designed (and still are) to function with landline phones, more and more companies are offering mobile systems to use both in and outside of the home. If someone mostly stays at home and has a landline, a traditional system may be sufficient, but for most seniors, a mobile option offers far more coverage.

Know what it monitors

: Whether purchasing for yourself or a loved one, know that different medical alert systems offer different features. While some are rather simple and used for falls or medical emergencies, others also offer to monitor for carbon dioxide.

Customer reviews

: Always check to see what real customers have to say about the product. If you don't know anyone who's owned a life alert system, look at reputable review sites, such as Consumer Affairs to see how actual customers rate the systems, and why. Also a plus? Accreditation through the Better Business Bureau.

Customer service

: Clear contact information, a direct line, address, and someone behind the alert system is all good signs.
What are some of the best alternatives for Life Alert? We've created a short list of medical alert systems for you to peruse. All of these medical alert systems offer a viable alternative to Life Alert and avoid the three contract that locks you in. Here are our top five picks:
Medical Guardian offers a free one month trial, free shipping, and a replacement button upon purchase. They offer four different products–two for home and two are mobile. The lowest cost system offers coverage up to thirteen hundred feet, and the other home-based device offers fall detection, does not require a landline, and even allows you to display time and temperature. The mobile versions include features such as GPS, Wi-Fi, and special fall detection technology. No hidden fees or long term contracts are required and customers gave it a just over four out of five-star rating based upon five hundred reviews.
Bay Alarm Medical also scores well when it comes to best alternatives to Life Alert. Bay Alarm Medical has very competitive monthly pricing, and offers in-home, GPS, car protection, and even a three hundred and sixty-degree protection package, with easy setup and fall detection. Consumer Affairs accredited, praised by Consumers Advocate, and with an average forty-five-second response to emergency button presses, it's a top contender.
Mobile Help is FDA registered and FCC certified, has no long term contracts, and offers free shipping. You can choose from three systems: Mobilehelp Duo, Solo, or Smart. As the company name implies, they only offer mobile protection, but they take it a step farther with Smart by allowing you to use it as a built-in app for smartwatches, which works in conjunction with activity and heart rate monitors. There is an automatic fall detection button available too, for an additional ten dollars a month. Based upon twenty-one hundred reviews, the device holds a four-point six out of five-star rating on Reviews.io.
Life Station systems start at twenty dollars a month, competitive with others on our list, or thirty dollars for the GPS mobile system. In addition to traditional fall detection, Life Station also offers a more extensive family care plan, as well as a warranty protection plan. It also offers a "Find my love one" feature through the GPS plan, which links the device to emergency contacts. Emergency contacts will receive text messages of the address of where the device is, so loved ones can also be alerted. Life Station holds a rating of four and a half out of five stars based upon fourteen hundred customer reviews on Consumer Affairs.
LifeFone Medical Alert is a respectable alternative to end on. You get the first two months free, free shipping, and even a price lock guarantee, which is unique compared to other companies. There are home and mobile options. Home options offer a range of up to thirteen hundred feet of coverage, fall detection, and a battery life of thirty two hours. There's also an option for medication reminders and optional check-ins with medical providers.