Latest posts by Melanie Griffin
(see all)
If you've ever thought about medical alert systems, Life Alert is probably what comes to mind. They've been the most famous name in the business since their commercials garnered pop culture attention – "I've fallen and can't get up!" is still a national catchphrase – and have capitalized on that recognition to make everyone feel safer at home.
But how well does Life Alert live up to its own hype? Does its legacy translate into a great product? Has it evolved its methods to keep up with cutting-edge technology? We've got the answers to those questions and a lot more in our Life Alert review below. Read on to find out if Life Alert is the best option for you or your loved ones.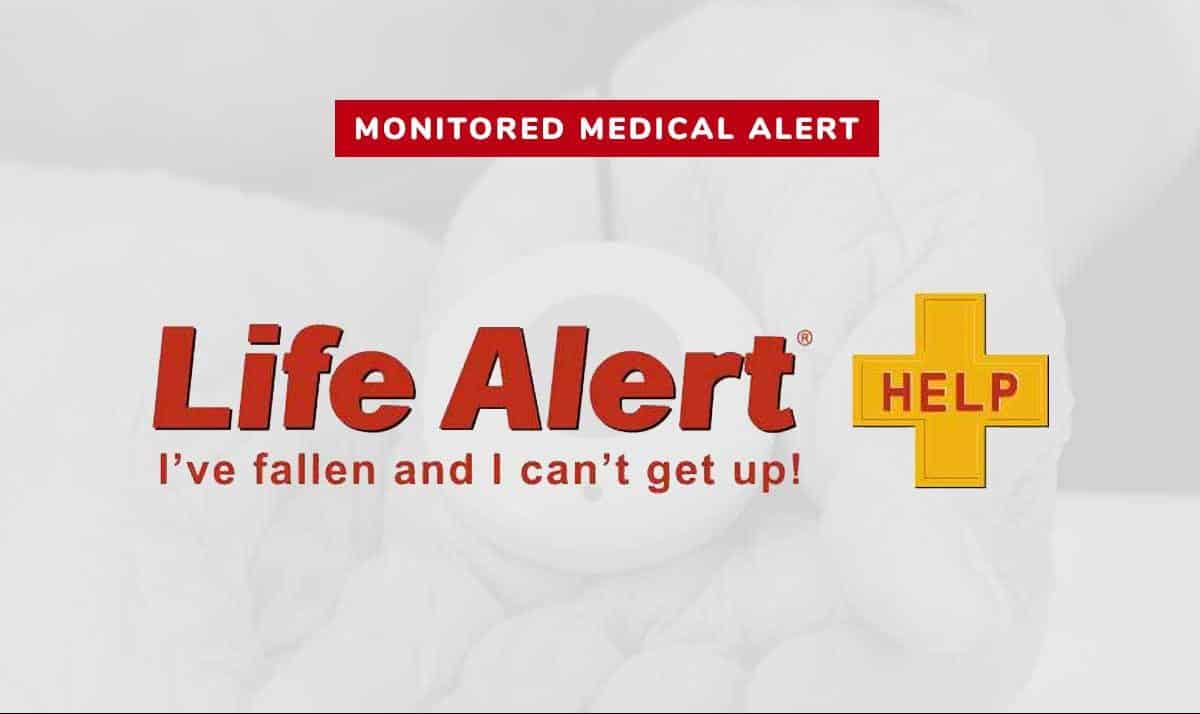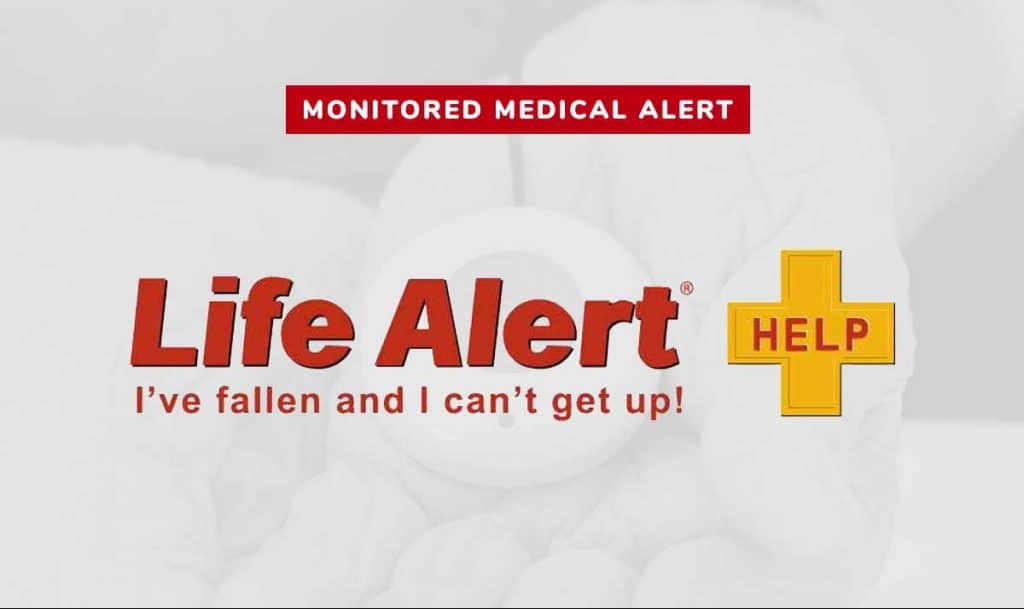 What is Life Alert?
Life Alert is one of the original iterations of home safety systems. It's a device – or a collection of devices, depending on which options you chose – that are designed to contact emergency personnel with the touch of one button. They give you access to life-saving communications in situations when getting to phone is impossible or would make things worse. This becomes increasingly more important as you or your loved one ages but wants to remain independent and the chances of an accident happening when no one else is home go way up.
Life Alert itself is a medical alert system. It's specifically designed for response to medical emergencies, such as falls, but its two-way communication device enables the users to talk to emergency personnel so they can dispatch fire or police help as needed.
Life Alert may be most known for its medical alert pendants like the one worn in its famous commercials, but the heart of the system is really the two-way communication device that establishes not just contact but discussion with emergency personnel when they're notified. It's a rectangular box about the size of a phone answering machine, and you can put it in whatever area of the home you want, as long as it's near a phone jack.
Both the pendant and the communication device are designed to bring speed and ease to the process of getting yourself to safety.
How does Life Alert work?
Life Alert is designed for maximum ease of use. Professionals from the company install your base device at any phone jack area of your house you want.
Once your communication device is set up, all you have to do is press the call button on your pendant or wristband, and it connects you to Life Alert's emergency dispatchers. Once they've assessed your emergency, they will alert the emergency personnel closest to you and you'll get the assistance you need.
Since Life Alert's notifications go through its communication base, it will automatically dispatch emergency help to your address, which means it won't send them outside your home even if that's where you're pressing your button. If that's a worry for you, Life Alert has a good selection of mobile options as well – we'll give you the details on those below.

What do I get with Life alert?
The basic Life Alert system comes with all you need to set up in your home:
Communication base device. This includes a speakerphone function for two-way communication with emergency personnel.
Alert button on neck pendant or wristband. Your choice!
The company also offers a few extras designed to enhance its accessibility as needed:
Extra alert button. If anyone else living with you wants their own access to Life Alert, you can add another pendant or wristband for a one-time fee of $49.
Mobile GPS button. This is designed to work outside of your house as an extension of your original Life Alert. You can take it with you on your adventures to keep an extra layer of reassurance while you're away.
Shower alert button. If you're specifically worried about slipping in the shower, Life Alert offers an emergency call button designed for the wall of your bathroom.
How much does Life Alert cost?
The total price of your Life Alert depends on if you choose any of their extra equipment or services, but here's how the plans break down:
$95 – $198 one-time cost for installation.
$49.95 per month for the basic service.
$69.90 per month for service with shower help button addition.
$89.95 per month for service with mobile option addition.
$49 for the extra alert button.
This comes out to around $197 for your first month if you don't add any extras, and about $750 for the first year – again, that's an approximation based on an average installation fee and the basic monthly plan. Plus, remember that your next years are going to go down to around $600 after your initial installation since that part is a one-time fee.
What are the advantages of using Life Alert?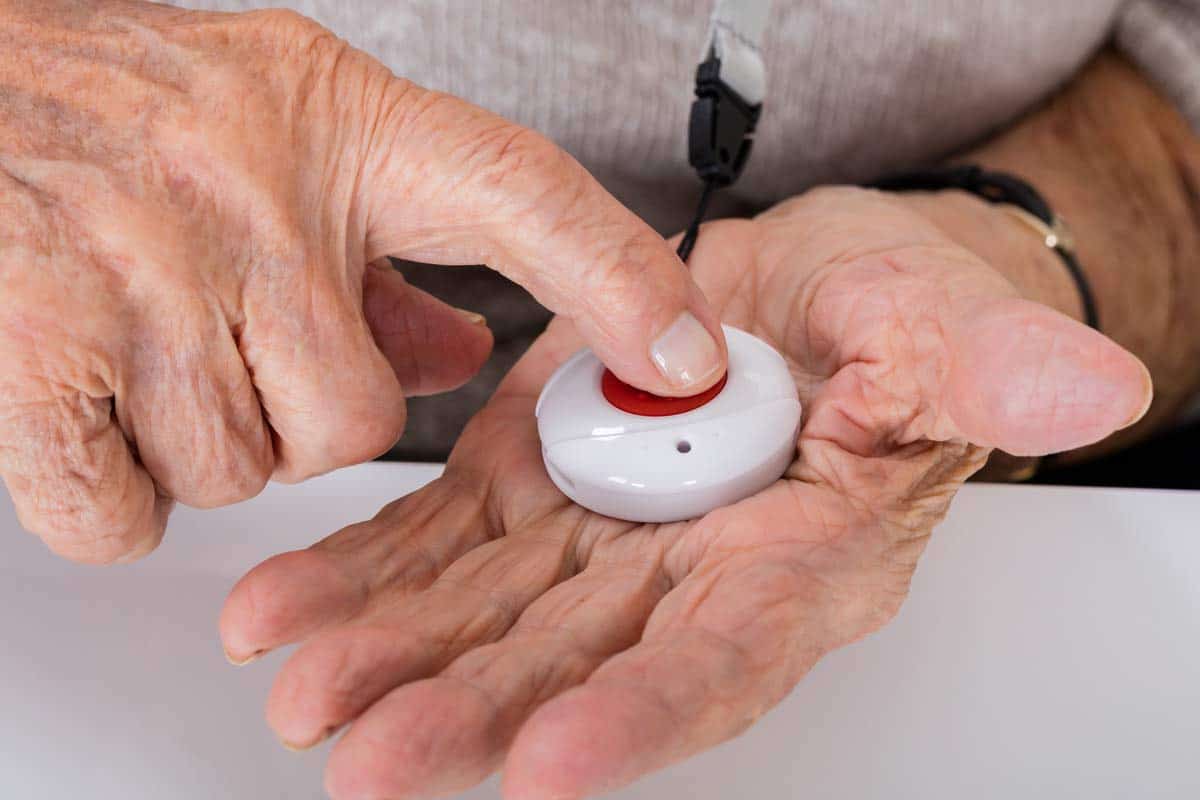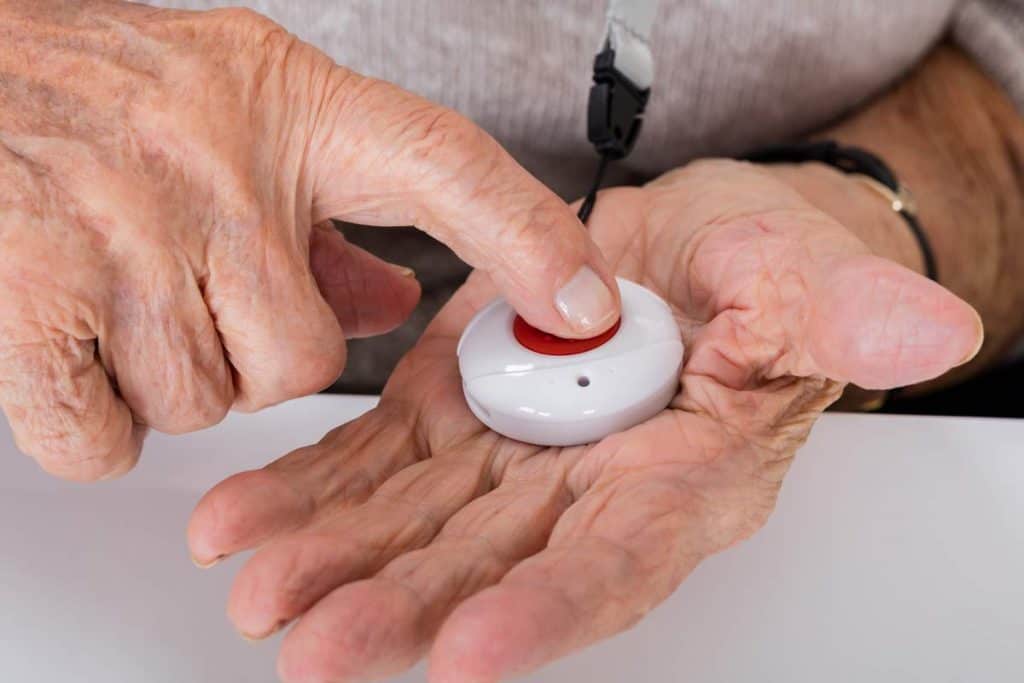 Besides the obvious help of having a direct line to emergency services in your home, Life Alert has a few key features that make it stand out from its competitors.
Customer service. The Life Alert company started in California in 1987, and they've based their emergency monitoring centers in the US since the beginning. This means they can keep a real-time eye on their emergency responders and train them in-house to their own exacting specifications. They train all their call monitors to stay on the line with a caller until emergency services arrive or the emergency ends, and their initial response rate is between thirty and fifty seconds, so no matter where you use your Life Alert in the U.S., you'll know you're getting the same high-quality response.
Safety features. Aside from the extras, you can add on to your initial installation, Life Alert has an array of other emergency detection products that all integrate into their basic monitor. For example, if you're worried about carbon monoxide, fire, or smoke getting into your home and rendering you helpless before you can do anything about it, Life Alert has you covered with detectors that automatically contact emergency personnel just like your call button.
Working range of equipment. Your Life Alert monitor will work up to 800 feet from its base. That's the equivalent of a mid-sized apartment, and depending on the layout of your home, should cover at least one floor. If you're worried about needing more coverage, you can have another monitor installed in another phone jack for full coverage – it will all be from the same address and phone number, so you won't have to worry about confusing emergency personnel.
Speakers. Life Alert knows how crucial communication is during an emergency, and they've built that into their speaker system. Not only have they made them capable of hearing you when you're several rooms away, but they're also powerful enough to send your voice back to the dispatcher. This two-way system lets both you and Life Alert's dispatcher share as much information as needed, which boosts response speed. And that, in turn, can mean the difference between serious injury and full recovery.
Professional installation. Whether you're handy around the house or not, Life Alert's professional device installers will do all the work for you. That means no puzzling out directions, no wondering if you're missing any parts and no concerns that you won't know it doesn't work until it's too late. Life Alert doesn't leave your safety to chance, and their professional installation process won't leave you with any doubts.
Phone line options. If you don't have a landline, Life Alert still has your back. It's expanded its reach to work with cell phone bases as well, realizing that more and more of their customer base may not have the original trappings of the era in which it was invented. Life Alert does caution that if you set it up with a VoIP, which is internet-based phone service, it is only as reliable as your internet connection.
Backup battery. In case the main battery in your Life Alert base goes dead without warning, runs out of charge without notice, or otherwise fails, Life Alert has assured a smooth transition to a backup that lasts for up to 72 hours so your protection can be as continuous as your need for it.
Ease of use. Life Alert is the pioneer of user-based medical alert systems, which means they've perfected the balance between effectiveness and simplicity. As a user, all you have to do is push your Life Alert button and they'll take care of the rest – no remembering complicated passcodes or which button does what. And that ease of use makes all the difference during the true emergencies for which Life Alert is designed.
Waterproof help button. Electronics are generally a terrible mix with water, which is doubly unfortunate when you realize that slippery surfaces are the most dangerous areas of your home. But Life Alert's call buttons are all waterproof enough for you to wear in the shower, so you can feel secure in uninterrupted coverage throughout your day.
What are the disadvantages of using Life Alert?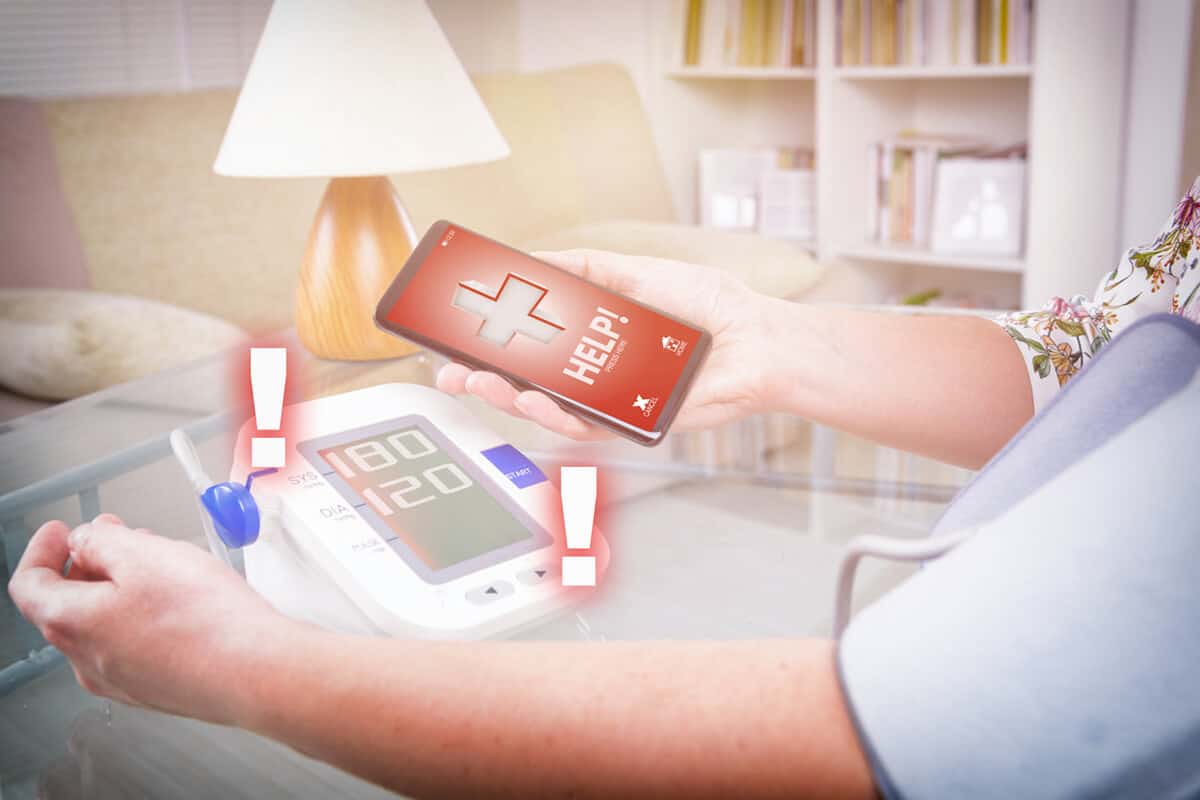 Using Life Alert does have a few drawbacks that may be deal-breakers for users with certain wants or needs. Here are the details to help you decide:
Mandatory 3-year contract. This is one area where Life Alert is significantly different from other emergency alert companies, and for the worst. If you decide to go with Life Alert, you must sign up for three years of use in your contract. That's a big commitment for your first use of a service, and if you're not willing to do that, you won't be able to use Life Alert, no exceptions. In addition, Life Alert does not give out any prepay discounts, so even if you pay for all three years upfront, you won't get any money off for your troubles. If you do decide on Life Alert, our best budget advice is to simply pay month by month so you can incorporate it into bills paid by your monthly income.
Difficult to stop service. The biggest complaint from Life Alert customers is that, even when they complete their contracted service time with the company, it's extremely difficult to cancel the service when they don't want or need it anymore. Reviews on the Better Business Bureau's website complain about pushy salespeople and their pressure to keep the service going. But just remember, there are only so many salespeople can do if you keep telling them, no, so if those types of complaints don't bother you, Life Alert could still be an option.
No fall detection option. It's ironic that, despite its array of choices for added extras to its basic operations, Life Alert does not include a fall detection add-on. Some people consider fall detection a crucial feature for senior citizen emergency alert systems because of how your sense of balance and mobility both get worse as you grow older. And it's true, the chances of a person falling in such a way that they would not even be able to press an alert button goes up with their age. However, Life Alert feels it thoroughly covers this with how easy its original system is to use. If you don't agree, you'll have to look elsewhere for medical alert coverage.
Does not work with Magic Jack phone service. One more flaw in Life Alert's coverage is that does not support the Magic Jack VoIP. If that's your phone provider, you'll need to either change that or find another emergency support system provider. However, Life Alert can be used with other VoIPs, so if you're willing to switch those but don't want to go back to a landline service, you'll be fine to use Life Alert.
What are Life Alert's FAQs?
Do you have to sign a contract to use Life Alert? Yes, you have to sign a contract that commits you to a minimum of three years in order to start your Life Alert services.

Can I use my health insurance to cover the expenses of Life Alert? Unfortunately, health insurance companies do not cover medical alert devices like Life Alert. That generally includes Medicare and Medicaid as well, although you may get some form of reimbursement under certain coverage plans with them. Ask your insurance provider for details.

Who does the Life Alert button call for me? When you press your Life Alert emergency button, it calls Life Alert's own call center. All of their responders are trained to get as much detail about your emergency as possible as quickly as possible so they can alert the proper emergency responders in your area – firemen, policemen, EMTs, etc.

Do I need wireless internet to use Life Alert? You are not required to have an internet connection at all to take advantage of Life Alert's services. Your Life Alert home system can work entirely through your landline, and any Life Alert mobile device or system will work through the cell phone network in your area.
What are the best alternatives to Life Alert?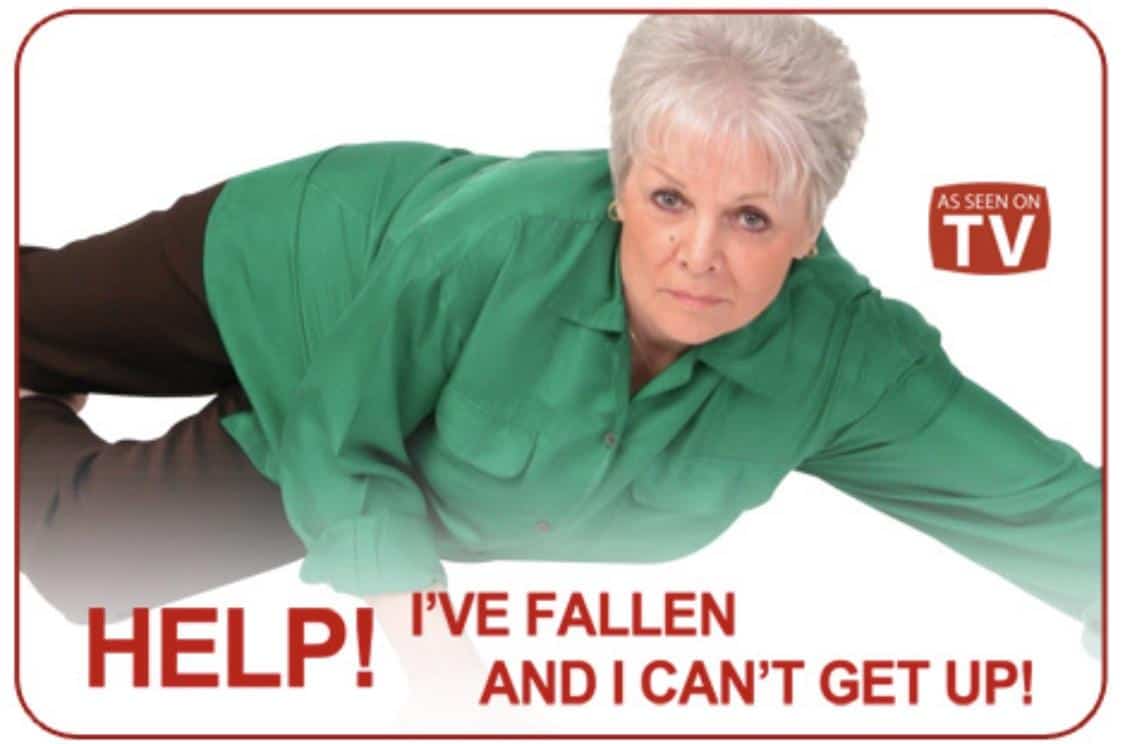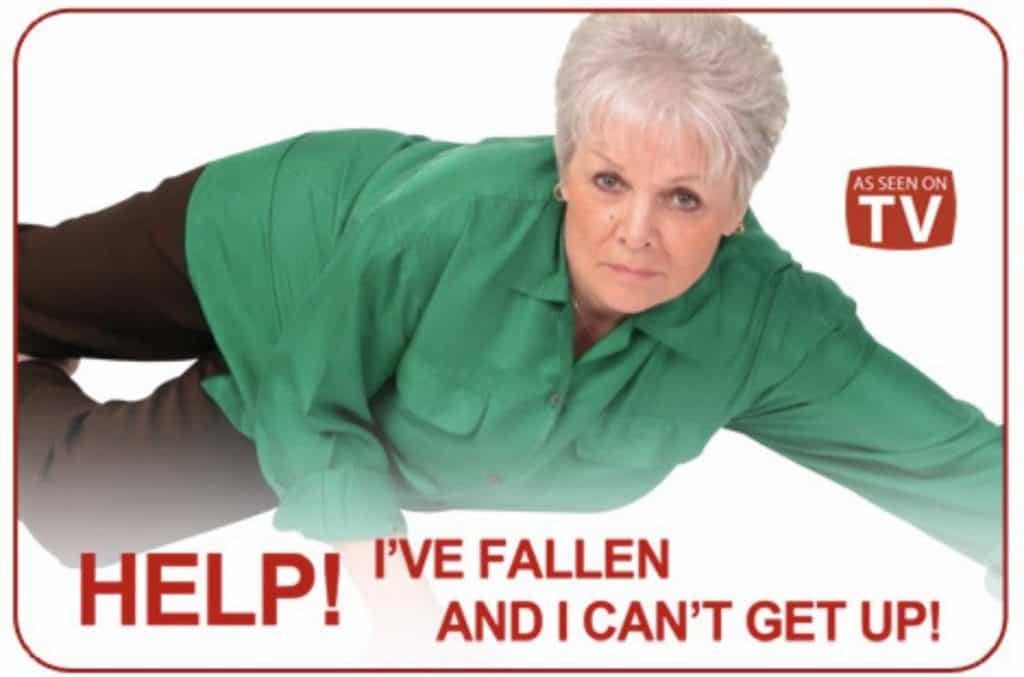 Lifefone. Cheaper and with a wider coverage range than Life Alert, Lifefone has been in the medical alert system business even longer (since 1974). They offer a number of system and device options for personalizing your emergency alert needs.
Bay Alarm Medical. If you're still living with your spouse, it can get pricey to add another person to an emergency alert system. Fortunately, that's not an issue with Bay Alarm Medical, since spouses can be added to the monitoring for free. Plus, Bay Alarm Medical offers in-car alert services, too, so you don't have to stay at home or rely on your cell phone coverage to stay safe.
Alert1. Do you want to get on a mobile medical alert service but don't want to change your cell phone provider? Alert1 gives you options so you can either stay with what you have or choose the carrier that has more service in your area. That's a huge leap towards full-country coverage.
What is the final verdict on Life Alert?
As one of the first big-named companies in the business, Life Alert continues to adjust its technology and service to meet customer needs. It lags behind in a couple of areas that are crucial to some customers, such as plan flexibility and pricing. But it covers all your basic emergency alert system needs and a few more with professional dispatchers, extra options that cover common home safety concerns, and extreme ease of setup and use. If you're looking to try a basic home emergency safety alert system, Life Alert brings over thirty years of practical skill into its user experience, and that shows in the details. It's a great system for all of those with basic home safety alert needs.
Where can I sign up for Life Alert?
The best place to get started with Life Alert is the Life Alert website. That way you can be sure you're getting the real thing, and you'll have all their resources to answer any questions you may have.
If you're looking for a solid home safety alert system and are willing to commit to it for at least three years, Life Alert is the best choice!