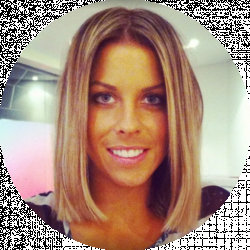 Latest posts by Jodie Chiffey
(see all)
If you're considering buying the Belmint Electric Foot and Calf Massager, then this review guide is a must-read. I will detail all the features, benefits, advantages and drawbacks of this product, give my personal opinion and provide details of some great alternative foot massagers that are out there currently.
Our feet bear the entire weight of our bodies, allow us to move around, and do a great deal of work for us. We'd be simply lost without them. Yet, feet are the least pampered part of the body. A foot massager will help to keep your feet in their best condition, and it provides some more surprising benefits too.
The Belmint Electric Foot and Calf Massager is a popular product, but is it the right one for you?
This guide should help you to decide if this massager is suitable for your wants, needs, and budget, or if you'd be wiser to look at an alternative product.
Finding the Right Foot and Calf Massager
The human foot hosts 250,000 sweat glands, 15,000 nerve endings, 50 ligaments, 42 muscles, 33 joints, and 26 bones – a lot is going on in there. When massage is applied to various areas of the foot, it promotes overall good health and well-being, as well as feeling pretty great.
But, there are further benefits to foot massage, and to help you with your purchasing decision, we have listed these below. We have also included how to ensure your chosen foot massager can bring these benefits and the things to look for when buying a foot massager.
Improves Blood Circulation
In today's day and age, a sedentary lifestyle is common for many; office workers, the home-computer and gaming revolution, and an aging population means that more people are sitting for longer than ever before. With prolonged sitting comes a restriction on good blood flow.
In addition to being sedentary, modern-day shoes such as tight-fitting or high-heeled shoes can also hinder circulation.
Ten minutes per day of foot and calf massage is enough to transport oxygen into the body's cells, reducing the risk of illnesses associated with poor blood circulation, such as deep vein thrombosis and blood clots.
If you're living a more sedentary lifestyle due to limited mobility, it would be better to look for a cordless foot massager so your proximity doesn't dictate your use to a power source. It would also be wise to choose a massager that can be operated remotely to reduce any bending or reaching.
Helps with Relaxation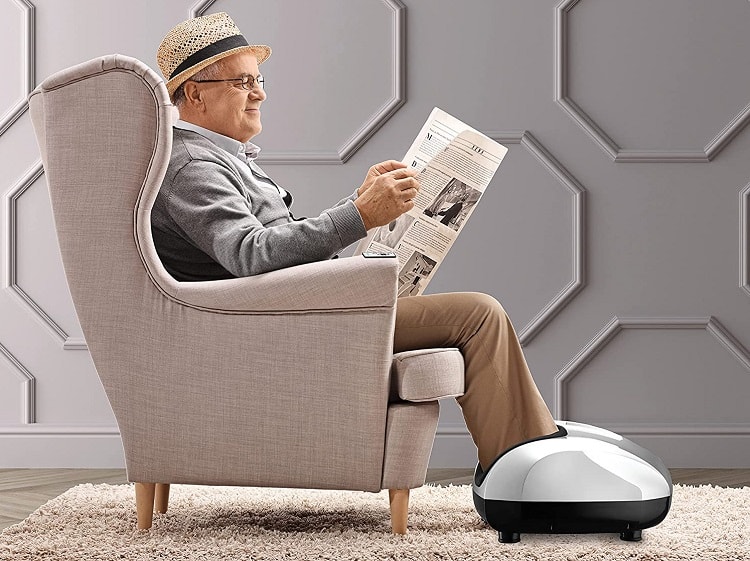 A foot massage is a great way to unwind after a tiring and stressful day, particularly one that has involved a lot of standing or walking that can lead to foot soreness, stiffness, or swelling.
There are some excellent full-body massage chairs that cater to the feet, but they come with a price tag that isn't within everyone's budget, making a specific foot massager a more suitable choice.
Heat therapy is a great way to aid relaxation and provide relief to tired muscles. Most of today's electric foot massagers will have this feature, but they're not equal. Some heated foot massagers take longer than others to heat up. Additionally, some have adjustable temperatures, so consider how important these features are to you before committing to a purchase.
Promotes Better Sleep Quality
Massage and reflexology are excellent for sleep quality. When we feel more relaxed, less stressed, and well soothered, the sleep we get will be much better quality. Good sleep positively impacts almost every area of life, from our happiness and emotional well-being to cognitive ability.
An auto-shut-off feature is essential for safety if you're prone to falling asleep when in a relaxed state. Ensure that your preferred massager has this feature and that it can be customized to your desired time settings.
Keeps Feet Healthy
An easy way to keep your feet free from problems is through regular massage, as this stimulates the foot muscles to lessen stiffness and even to reduce pain. Daily foot massages can make the feet stronger and more flexible, which can prevent injuries to the area.
Hygiene has a huge bearing on the condition of the feet and their overall health, so ensure that your chosen massage can be cleaned well after use. Ideally, look for one with detachable and washable feet liners – this is especially important if the device will be shared with other people.
The Belmint Electric Foot and Calf Massager – Review
So, what makes the Belmint Electric Foot and Calf Massager different from the rest? Is it a better choice for you, or would an alternative massager be a better option?
Here we will look at the key features and pros and cons of the Belmint foot massager.
Key Features
Massage Type: Shiatsu, Rotating and Kneading, Heat Therapy, and Compression.
Customization: Five Compression Modes, Three Massage Modes
Direction Change: No
Automatic Shut Off: 20-minutes, 25-minutes, 30-minutes.
Dimensions: 18.1-in x 17.7-in x 15-in (46-cm x 45-cm x 38.1-cm)
Weight: 41kg (9 lb).
Massage Type
The Belmint Electric Foot and Calf Massager offers various massage types across the foot. For example, it has rolling parts across toes and arches, air compression mechanisms to target specific areas, and for the heels, there are Shiatsu acupressure parts.
There is also a high level of comfortable heat therapy to relax the muscles further. For a full-foot massage experience, the Belmint Electric Foot and Calf massager could be a great choice.
Customization
With various customizable features, the Belmint massager is a highly versatile device. You are able to choose from five levels of intensity and three different massage modes to adjust for your comfort level.
You are not able to adjust the temperature of the heat therapy settings; this is merely on or off. This is a pretty limiting feature that some consumers find not quite strong enough.
Ease of Use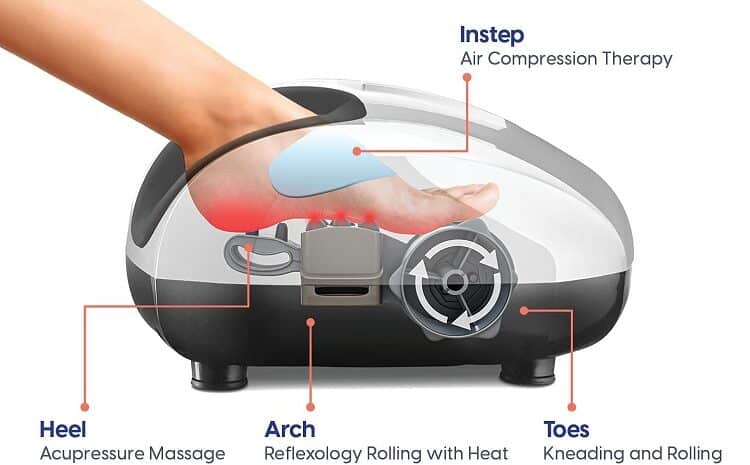 Coming with a remote control, the Belmint foot massager is easy to operate without the need to stretch or bend. The remote is a convenient feature, perfect for those who want to limit movement due to back or neck problems.
Portability
I would consider the Belmint Foot and Calf Massager to be a semi-portable device. It is relatively light in comparison to many other foot massagers, and at 41kg, it is easy for most people to lift and carry.
However, this massager is fully corded and has no battery option, so it can only be used when plugged into the mains. This is a significant drawback for some, especially those who don't have a lot of powerpoints or want to use a foot massager in outdoor settings.
Comfort
Inside the massager are foot liners that are comfortable for your feet and washable to keep sanitary. The size is where this product falls a little short. Although recommended for those with a US shoe size 12 and under, some consumers over a US size 10 found this massager too tight to use.
Safety
The automatic shut-off feature of 20-minutes, 25-minutes, or 30-minutes, means that the device will automatically shut off once your chosen time has elapsed, which is essential to prevent the massager from overheating.
The shut-off feature also means that if you were to fall asleep, you wouldn't be massaged for the duration, which could lead to immense soreness or even injury.
Belmint Electric Foot and Calf Massager Pros and Cons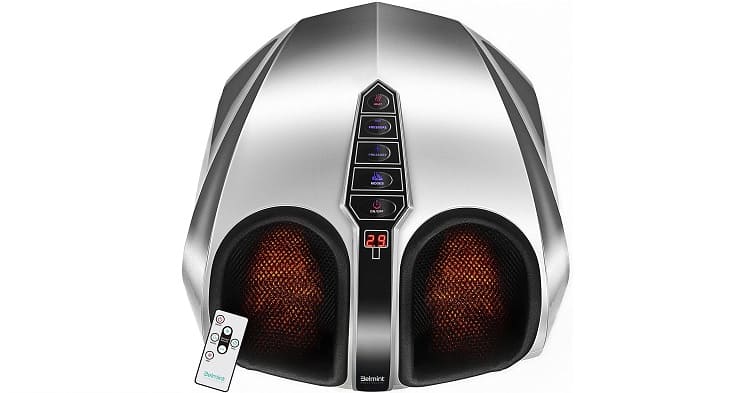 As with all products, the Belmint Electric Foot and Calf massager has its own set of pros and cons, which are listed below:
Pros
Various Massage Styles: 3 Massage Modes, 5 Intensity Levels
Suitable for Deep Tissue Massage
Full Foot Massage
Automatic Shut off Feature; 20-minutes, 25-minutes, 30-minutes.
User-friendly Remote Control
Hygienic Foot Liners
Anti-Slip Bottom
Lightweight
Cons
Cannot be Used Away From Mains; Not Cordless
Not Suitable for People With Larger Feet
Some Consumers Find the Heel Massage Lacking
Can't Adjust Temperature of Heat Therapy
Alternatives to the Belmint Electric Foot and Calf Massager
Here are some of the best alternatives to the Belmint foot massager that may be more suitable for you.
RENPHO Foot Massager Machine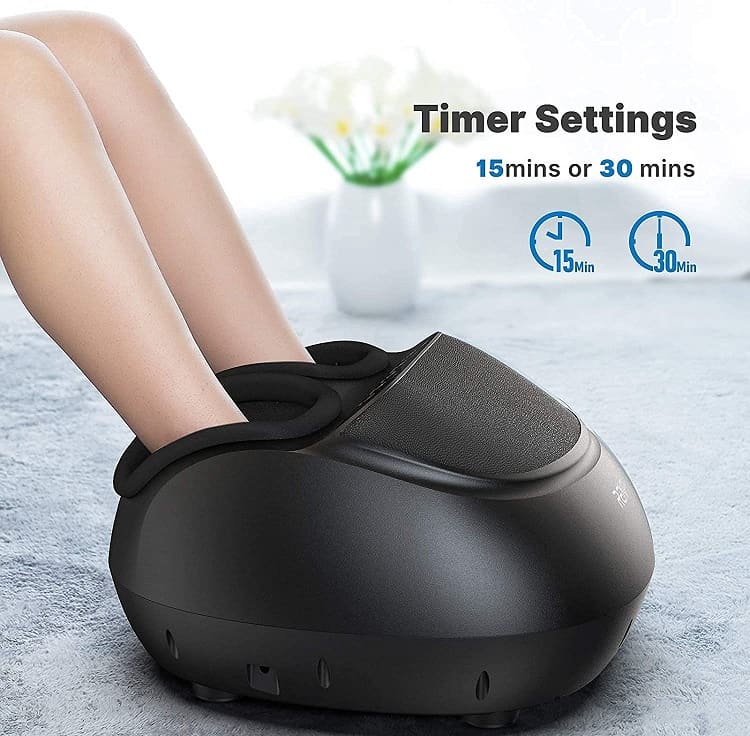 The Renpho Foot Massager Machine with Heat is a competing product at a similar price point. This foot massager offers Shiatsu massage, heat therapy, compression therapy and applies rolling and kneading motions.
I found the Renpho foot massager to be a little less customizable. For example, there are only three intensity levels to choose from compared to Belmints five. However, both massagers allow you to select various massage styles.
Another drawback of the Renpho massager is that it doesn't come with a remote control and requires the user to bend and stretch to change the settings directly on the device. The Renpho massager is corded but is slightly lighter than the Belmint, so more portable.
The Renpho foot massager features an automatic shut-off function between 15-minutes and 30-minutes. Some consumers have found the Renpho to not perform well on small feet and that it is a noisier-than-most foot massager.
Harbland Electric Foot Massager
The Harbland Electric Foot Massager is a more budget-friendly choice, and it comes with free delivery on Amazon (and in a choice of black or white). I found this massager to be extremely comfortable due to its ergonomic shape.
This foot massager has three levels of kneading intensities and two comfort modes. The Shiatsu massage mode is powerful and ideal for those who want a deeply penetrative massage. Inside the massager are detachable foot liners to keep things fresh and clean.
I found the heat therapy to be very soothing and that the massager was easy to operate via the included remote control. The Harbland Electric Foot Massager is suitable for US shoe size 12 and under and comes with a 2-year warranty, which is more generous than most in this category.
NekTeck Foot Massager with Heat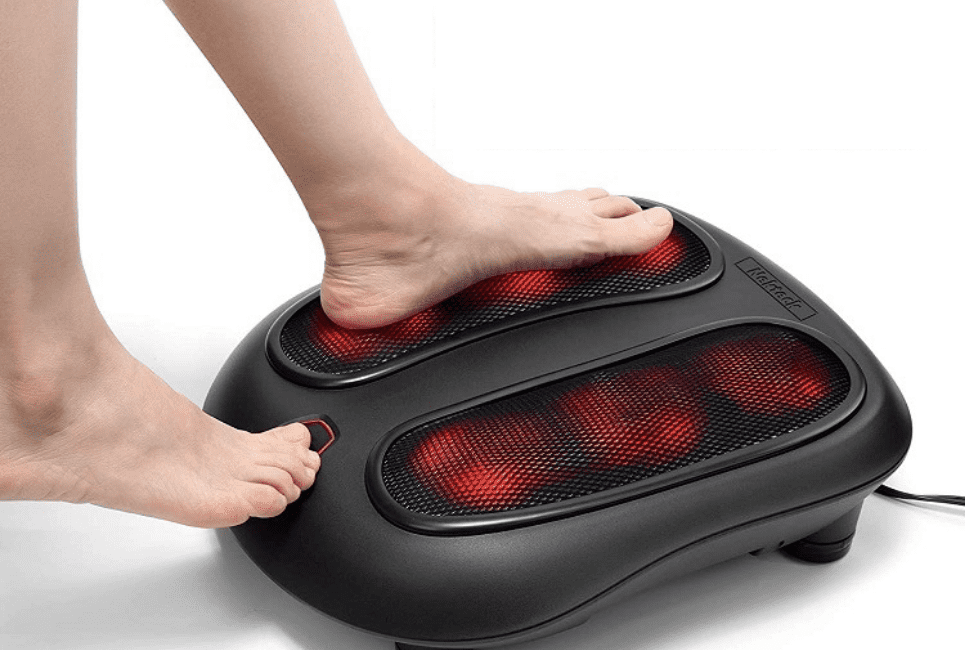 Another excellent budget find is the NekTeck Foot Massager with Heat. This massager offers a thorough kneading massage, ideal for stiff, aching feet. With heat therapy and effective massage techniques, this massager provides incredible value for money and is around half the price of the Belmint and Renpho models.
I found the bottom surface to feel incredibly smooth and easy to glide feet over to find a comfortable position. The height of this massager can be adjusted, and you can turn it on and off using your toes, to prevent bending.
It takes around ten minutes to feel any heat, and the massager doesn't make contact with ankles or calves (although it is portable to move to these areas, with a little difficulty). Sadly, there is just one mode and one intensity level, the massager only works easily for the soles of the feet, but it can be moved to other body parts.
Frequently Asked Questions
Question: How Often Can I Use the Belmint Electric Foot and Calf Massager?
Answer: You can use this massager every day, but it is recommended to limit the time to around 20 minutes per session with long breaks in between.
Question: Can an Electric Foot Massager do any Damage to my Feet?
Answer: An electric foot massager is a great device that brings lots of benefits to the user, such as relaxation, pain relief, increased well-being, and it can even help with injury recovery. As long as you don't overuse the device, there are no side effects to it – even if you did overuse it, the most that would happen would be foot soreness and no lasting damage to the feet.
Question: What is the Most Important Safety Feature to Look for When Buying an Electric Foot Massager?
Answer: It is essential that this electrical device has an automatic shut-off feature. Without this, the product could overheat, causing a lot of pain to the feet and possible damage to flooring. I would also suggest looking for a foot massager that can be operated remotely, so if any discomfort is experienced, you can quickly change the settings.
Question: Is There a Cheaper Alternative to Electric Foot Massagers?
Answer: Not all electric foot massagers are hugely expensive, but there are still some more affordable products out there. Foam rollers can be brought for under $10 and are effective at reducing muscle soreness and pain. They require you to move your legs and feet over the rollers but are remarkably convenient, portable, lightweight, and hugely affordable.
The Belmint Electric Foot and Calf Massager: Our Verdict
The Belmint Electric Foot and Calf Massager is an all-around good product for those looking for a device in this category. It offers various massaging techniques, more than many of its competitors, and has different intensity settings.
I found it easy to operate through the remote control device and that the massager is effective immediately at reducing foot soreness and providing extreme comfort and relaxation. The heat therapy isn't immediate but is quicker-acting than some.
A huge drawback for me is that this is a corded massager, limiting the use to a location within the home that is nearby to a socket. However, I did find the sound to be much quieter than other massagers, which really helps with the relaxation aspect.