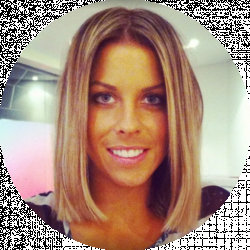 Latest posts by Jodie Chiffey
(see all)
Buying a cell phone as a senior isn't always straightforward. Cell phones offer so much technology in such a small package, but what if you want something a bit easier to use? What if you want something that is simple to set-up, that works well and allows you to keep in touch with your loved ones, without all the extra complications? This is where a cell phone provider aimed at seniors could be your best bet. Today we're looking at Consumer Cellular vs. Jitterbug to see which is the better option for you.
Benefits of Cell Phones for Seniors
Cell phones designed for seniors are a great choice if you want something simple. They usually offer features such as large buttons and amplified speakers, so if you struggle with your eyesight or hearing, you can still use your phone.
They're also very simple in design, with no complicated menus to scroll through. Each button is usually clearly labeled, so you know exactly what you're clicking on.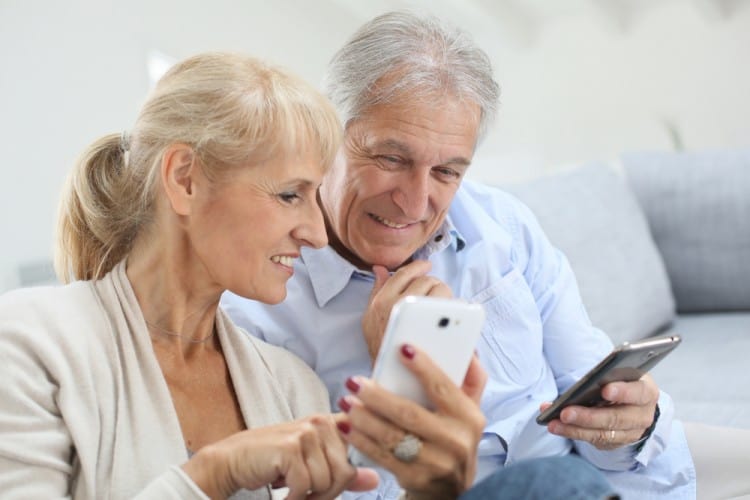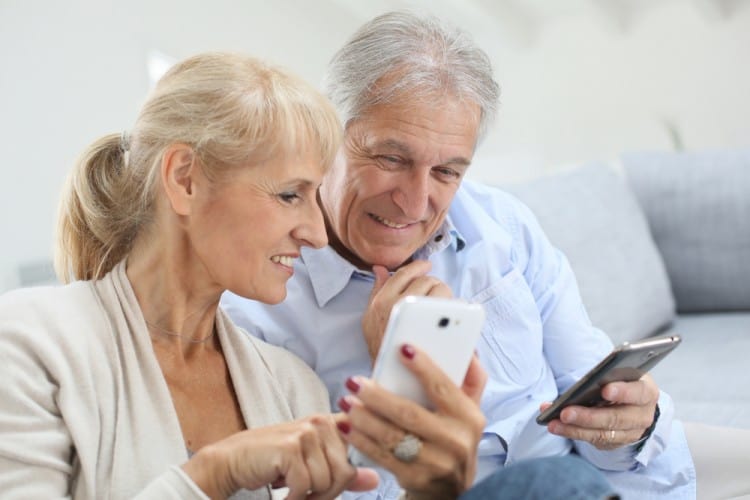 Main Differences Between Consumer Cellular vs Jitterbug
The Main Differences Between Consumer Cellular vs Jitterbug are:
Consumer Cellular has much more variety of phones by different brands, whereas Jitterbug has a lot of extra charges which may add up quickly
Consumer Cellular offers cheaper plans, whereas Jitterbug phones are designed with seniors in mind.
Consumer Cellular lets you switch plans, whereas Jitterbug includes extra features such as their Health and Safety Package.
Consumer Cellular
Consumer Cellular began as a startup company in the Pacific Northwest by co-founders Greg Pryor and John Marick. They started their company because they wanted cell phones to be accessible to everyone. Now, twenty years on, they have millions of customers across the country, and they remain based in the U.S. So, what exactly do they offer?
Consumer Cellular's network covers most of the U.S because they use the same towers as T-Mobile and AT&T – this means that you should be able to get coverage wherever you go in the country. You can also check your zip code beforehand to see if it offers coverage in your area, just to make sure, which is helpful. They're also completely based in the U.S, which some people might appreciate if they need to get hold of customer services.
The price plans are competitive, but only if you are willing to limit your Talk or Connect plans (more on that below). If you only want to use your phone for the occasional call, this could still work out the cheapest option for you. However, if you want more minutes, texts or data, the price point becomes less attractive, with other companies offering better deals. The good thing about the Consumer Cellular price plans, however, is that they are very straightforward and easy to understand.
In terms of cell phone models, they do have a lot to offer. There are 21 phones to choose from, from simple flip phones to high-end smartphones. They also have a couple of simple models with large buttons, which they market towards seniors.
There are a couple more pros to Consumer Cellular, including discounts for AARP members – they can save 5% on their monthly bill and 30% on certain accessories – and they also offer a fairly flexible cancellation period. You can try out their services for 30 days, 300 minutes, 300 texts or 300MB of data (whichever comes first). They also allow you to change plans midway through a billing cycle. This flexibility appeals to a lot of people as their needs may change throughout the month.
However, reviews from users are mixed. On the website TrustPilot, 82% of the reviews gave a 'bad' rating, which is the lowest. On the website Better Business Bureau, it has been given a 1.5-star rating by reviewers. However, those that have given Consumer Cellular good reviews seem to really enjoy the service – so it's a bit of a mixed bag.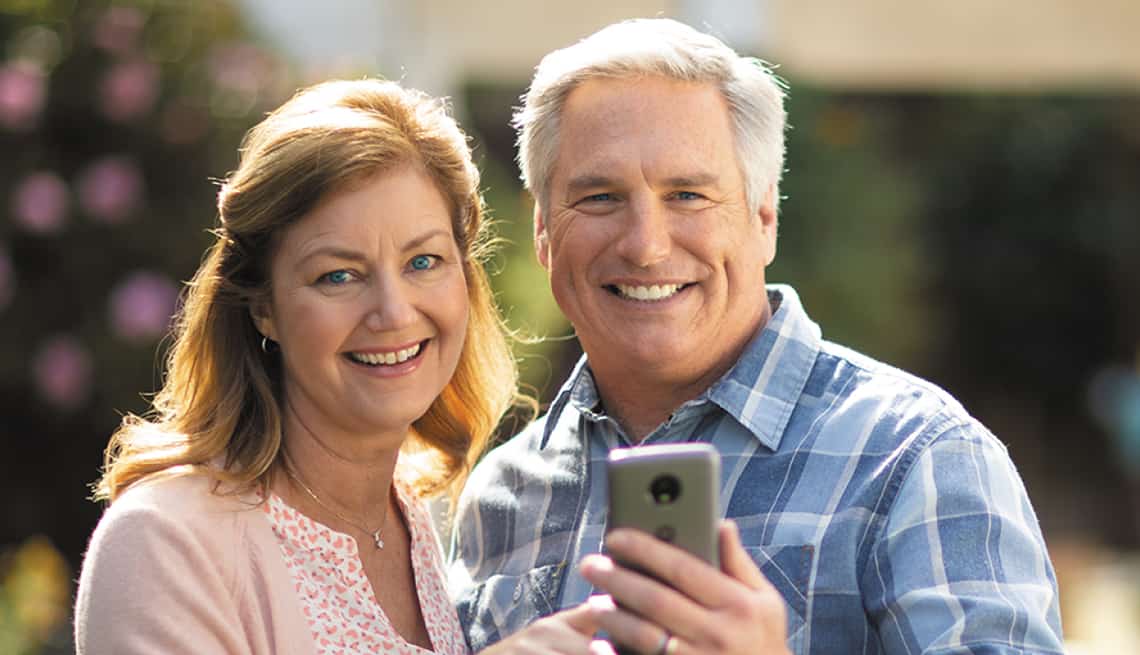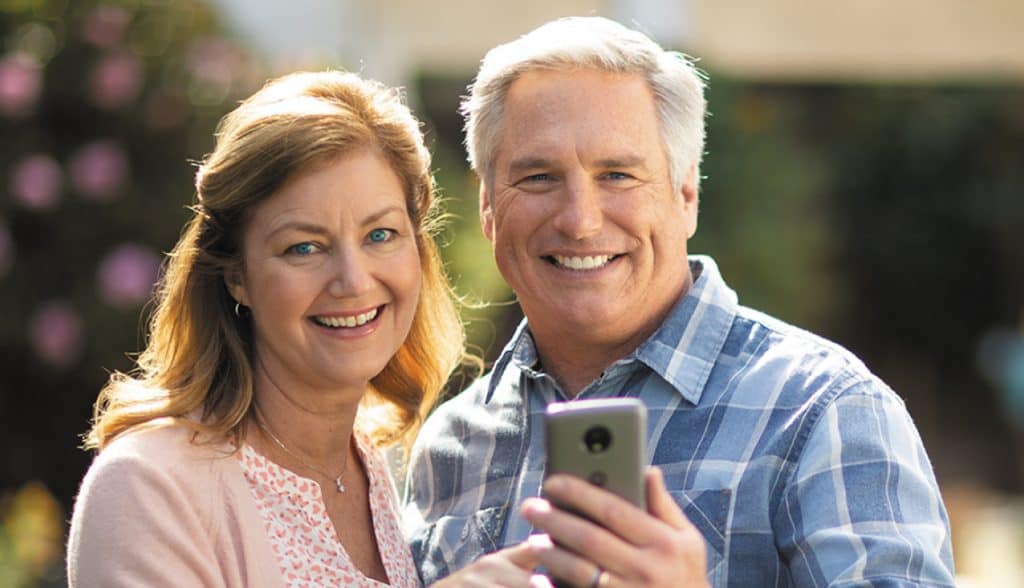 Consumer Cellular – Pricing
Consumer Cellular splits their plans into two – Talk (which covers talk time) and Connect (which covers web data and texting).
Talk plans only have two options – 250 minutes for $15 per month, or unlimited calls for $20 per month.
Connect plans have a few more choices:
| | |
| --- | --- |
| Amount of data | Cost per month |
| 250MB | $5 |
| 2GB | $10 |
| 5GB | $20 |
| 10GB | $30 |
| 20GB | $40 |
If you want to talk to your loved ones often with your cell phone but aren't that into text messaging or using the internet on your phone, then you could combine unlimited calls + 250MB of data: this will be $25 per month. Or, if you think 250 minutes of call time will be enough but you'd like a little more data, you could try 250 minutes + 2GB data – this would work out at $30 per month. You should be able to find a combination that suits you.
Consumer Cellular – Phone Models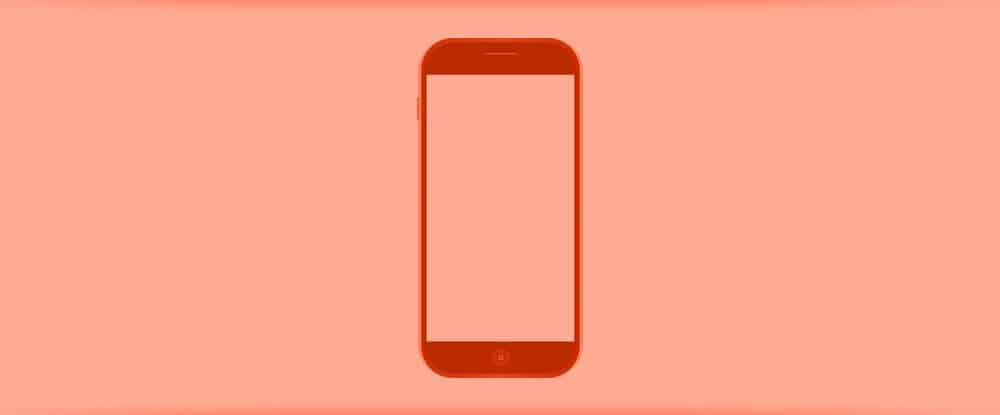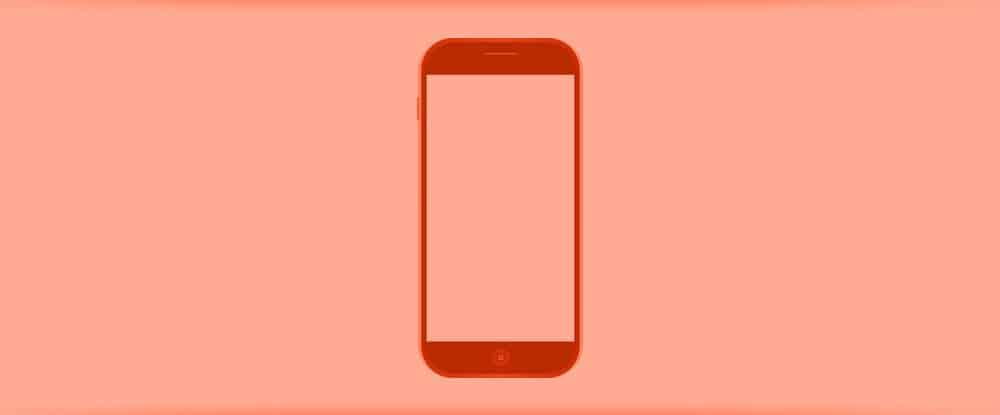 Consumer Cellular offer a range of models by various brands, including Motorola, Apple, and Samsung. If you're wanting to buy a smartphone that has all the latest technology, you can do that with Consumer Cellular. You can also bring your own phone onto one of their plans, too.
They also offer two simple phones – the Doro 7050 and the Alcatel Go Flip. Both are designed to be basic and easy to use. Here's an in-depth look at these models:
| | | |
| --- | --- | --- |
|   | Doro 7050 | Alcatel Go Flip |
| Price of Handset | $50 | $30 |
| Buttons | High-contrast buttons, plus Assistance button (allows you to quickly call emergency contact) | Large, classic 12-key keypad |
| Battery Life | 14.5 hours talk time/16 days standby time | 7 hours talk time/12 days standby time |
| Weight | 4.3 oz | 4.2 oz |
| Screen | 2.8" main screen + additional external display screen | Large, colorful screen + external display screen |
| Memory | Supports up to 64GB MicroSD card | Supports up to 32.0GB MicroSD card |
| Camera | 2.0MP camera with video recording | 2.0MP camera |
| Colour Options | Burgundy or black | Burgundy or black |
| Hearing Aid Compatibility | M4/T4 | M4/T4 |
What Reviewers Say
We've looked at reviews to see what people have to say about Consumer Cellular:
Pros:
Customers report that they have coverage wherever they go, with no dropped calls
They like being able to switch plans midway through the month
They appreciated the simple pricing plans
Some found that transferring from another network was simple and straightforward
Others felt that, whenever they had to get through to customer services, the staff were professional, friendly and well-trained
Cons:
Quite a few customers reported problems getting through to the customer service line, with a couple of suggestions that the service they received once they got through wasn't great
Others had problems canceling their contracts during the 30-day trial
A few suggested that the tech support they received wasn't great
Some had issues when trying to receive their AARP discount
Consumer Cellular FAQs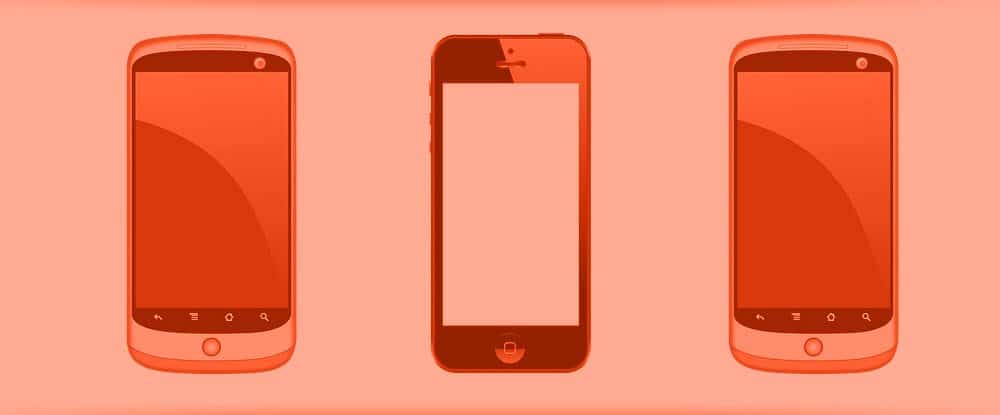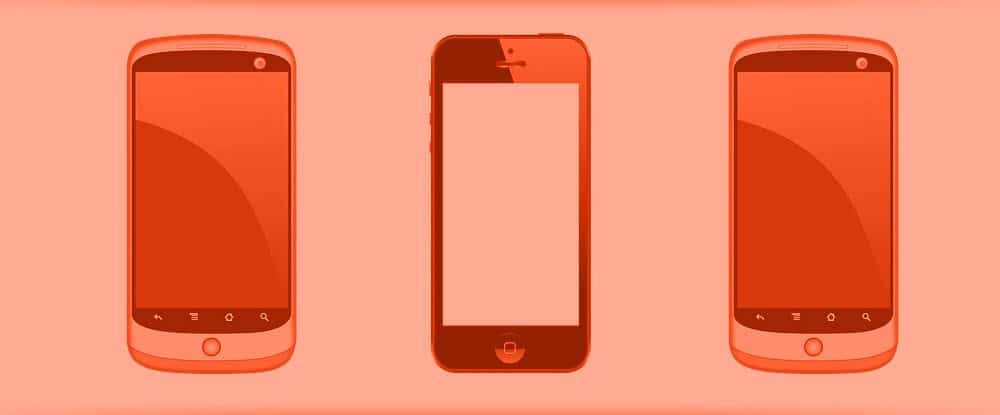 Here are some frequently asked questions about Consumer Cellular:
Are Consumer Cellular phones new?
Yes, they are new phones.
Do Consumer Cellular phones come with chargers?
Yes, they do.
Can Consumer Cellular unlock my device?
If you want to leave Consumer Cellular and switch to a different provider, then they will unlock your phone for you. This is only once you have left Consumer Cellular, and only if you have paid off the phone and you do not have any bills outstanding.
Am I billed for incoming calls?
Yes – both incoming and outgoing calls use up minutes. You only start using minutes if you answer the call, however.
Jitterbug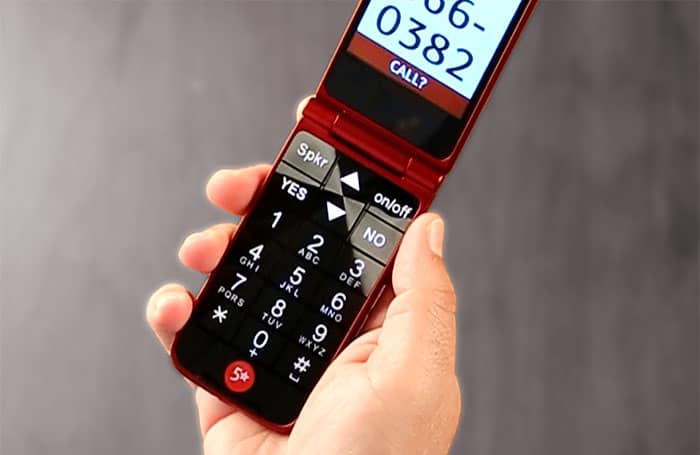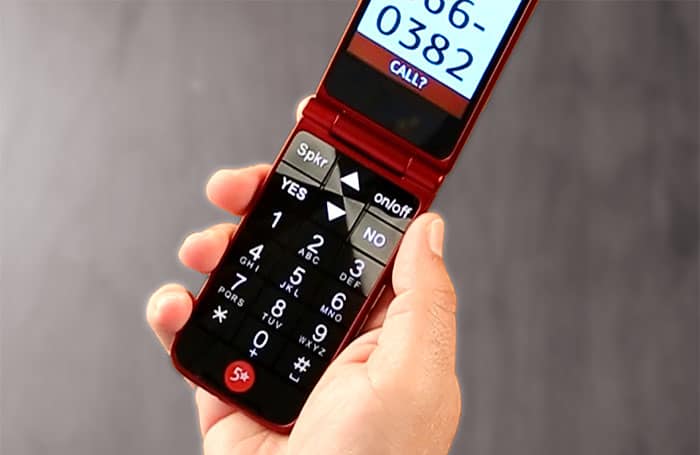 Jitterbug say they sell phones for 'those that grew up when phones were connected by wires.' These simple phones are their main focus, and they've designed them to be as easy for seniors to use as possible. Their mission is to make simple, easy-to-use cell phones with no jargon, no strange symbols or long and complicated menus. They also offer voice dialing capabilities, meaning you can flip open the phone, say who you want to speak to, and it will start the call. You can also use voice typing, meaning you can write out a text without having to press the buttons. Advisors can help you set this up over the phone if you find this tricky to start with.
They offer a few different plans depending on what you need – you may want a little fewer data and a few more minutes, and there are options for that, and they say you can cancel at any time. The plans start from $14.99 per month, plus taxes, and go up to as much as $49.99 per month. It's not the cheapest cellphone provider, but it is run by Verizon, who provide coverage for most of the country.
One interesting feature of the Jitterbug phones is the 5Star Urgent Response feature. It consists of a button which you press if you feel you need help, and you will be immediately connected to a trained advisor who can evaluate what is happening and send help if needed. This is great for seniors living alone, especially those who do not have a medical alert system in place – and it could provide excellent reassurance for family members, too. This does cost extra, as part of their Health and Safety Package.
The Jitterbug Flip got an average rating of 2.5 out of 5 stars on the website Consumer Affairs. However, the technical review from PCMag UK gave it a 4 out of 5 stars – so a mixed bag here, too.
Jitterbug – Pricing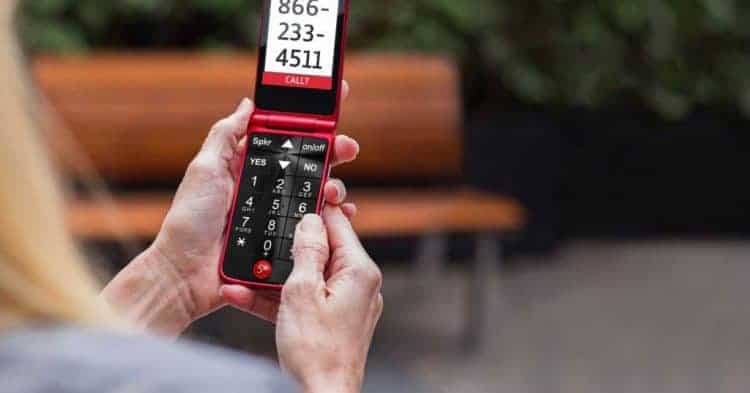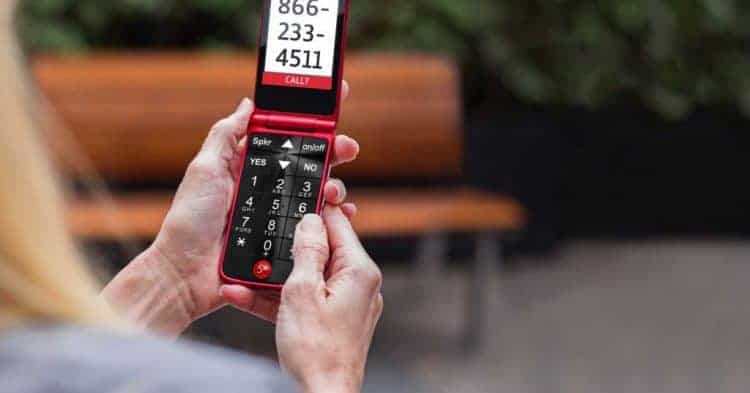 Customers can choose between different packages depending on their needs. Here's a rundown of the costs.
Minutes Plans:
| | |
| --- | --- |
| Amount of minutes | Cost per month |
| 200 minutes | $14.99 |
| 600 minutes | $19.99 |
| 1500 minutes | $29.99 |
| 3000 minutes | $39.99 |
| Unlimited Talk + Text | $49.99 |
Data Plans:
| | |
| --- | --- |
| Amount of data | Cost per month |
| 200 MB | $10.00 |
| 500MB | $15.00 |
| 1GB | $20.00 |
| 2.5GB | $30.00 |
Text Message Plans:
| | |
| --- | --- |
| Amount of texts | Cost per month |
| 0 texts | $0.00 |
| 300 texts | $3.00 |
| 700 texts | $6.00 |
| 1250 texts | $10.00 |
| 2500 texts | $15.00 |
| Unlimited Talk + Text | $49.99 |
There are also extra charges you can choose:
Wellness Call – $4.00 per month
Handset Replacement – $4.00 per month
Urgent Care – $4.00 per month
Voicemail – $3.00 per month
Then there is the Health and Safety Package. This is a unique feature and offers a variety of useful tools.
The Basic Package is $20 per month and offers:
5Star Urgent Response – speak to a trained advisor immediately if you need help
The Wellness Call – a once-a-week phone call with a wellness expert
MedCoach – daily medication reminder
Check-in Call – a once-a-day phone-call to make sure all is well
Daily Health Tips – health tips once a day from the American Heart Association
Brain Games – games to improve memory skills
The Preferred Package is $25 per month and offers all of the above, plus:
GreatCall Link – keeps caregivers informed about the status of a senior
Urgent Care – get access to certified doctors and nurses, anytime
The Ultimate Package is $35 per month and offers all of the features from the previous two packages, plus:
Personal Operator – get assistance anytime by pressing '0' on your keypad
Handset replacement – replace your handset if it gets stolen or lost
Jitterbug – Phone Models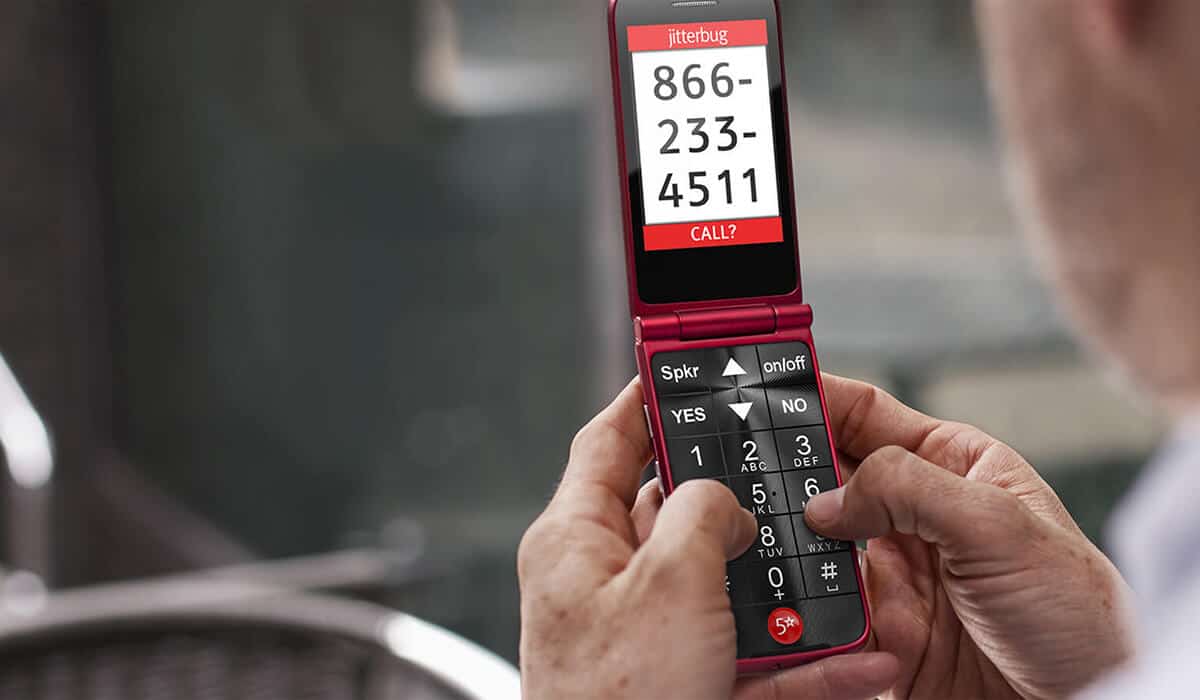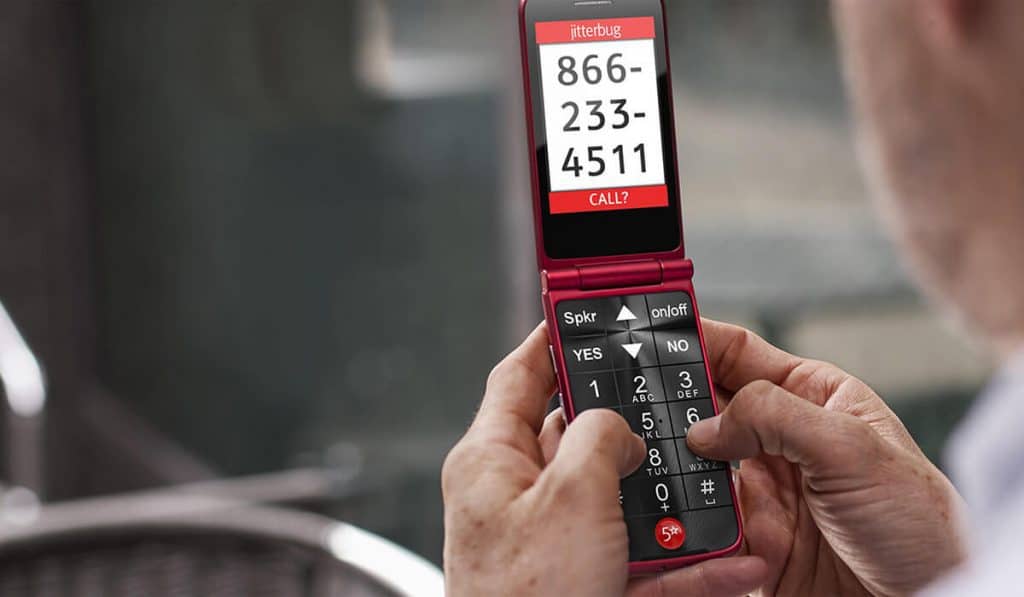 Jitterbug offers two models – the Jitterbug Flip (flip phone design) and the Jitterbug Smart2 (smartphone design).
| | | |
| --- | --- | --- |
|   | Jitterbug Flip | Jitterbug Smart 2 |
| Price of Handset | $99.99 | $149.99 |
| Buttons | Large backlit keypad with 'yes' and 'no' buttons for ease of use, plus 5Star Urgent Response button | Touch screen |
| Battery Life | 10 hours talk time, several days standby time | 7 hours talk time/12 days standby time |
| Weight | 4.7 oz | 5.57 oz |
| Screen | 3.2" main screen + additional external display screen | 5.5" screen |
| Memory | 4GB internal storage | 16GB internal storage |
| Camera | 2.0MP camera | 5MP front camera, 13MP rear camera |
| Colour Options | Red and gray | Black |
| Hearing Aid Compatibility | M4/T4 | M4/T4 |
What Reviewers Say
We've looked at reviews to see what customers have to say about Jitterbug:
Pros:
Customers liked the extra safety features and found them a reassuring added extra
They like the simple to use phones, including the large buttons, including the 'yes' or 'no' buttons
They liked the clarity of the screens
They said the advisors that helped them set up the phone were very helpful and pleasant
Many found the call quality to be very clear
Cons:
Some had issues with the Jitterbug Smart2, saying it runs very slowly considering it is such a simple phone
Some had issues with calls being dropped
Some had issues with the quality of the phones themselves
Jitterbug FAQs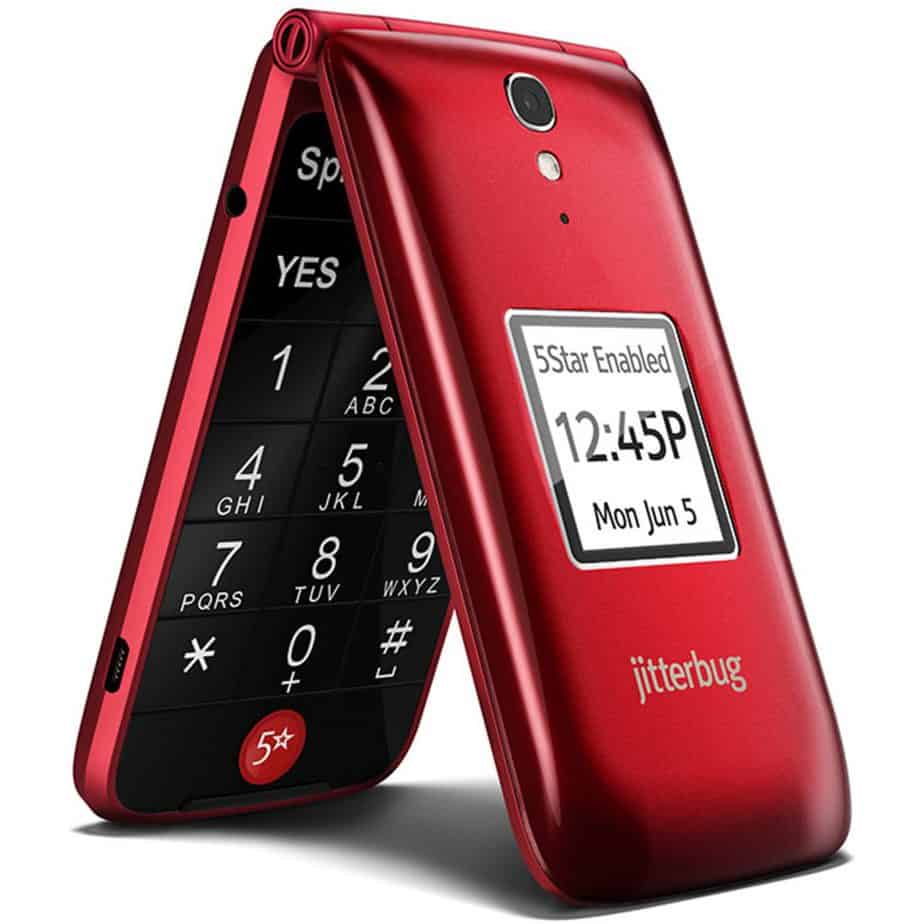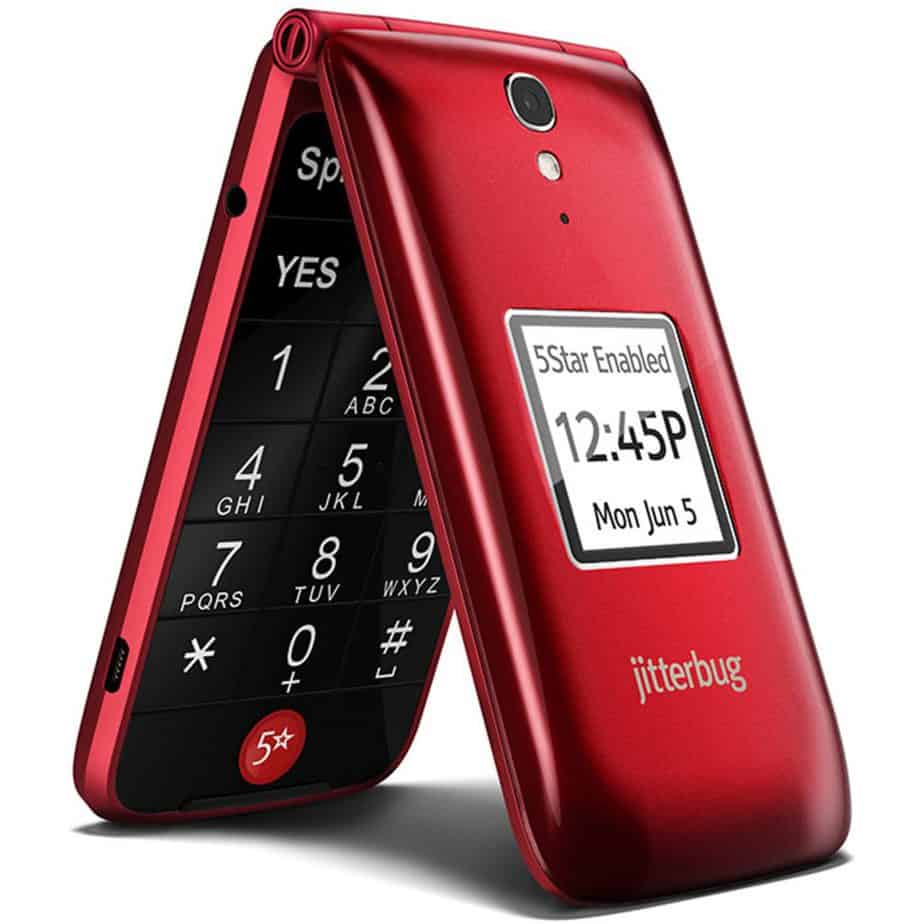 Here are some frequently asked questions about Jitterbug:
Do Jitterbug phones have the internet?
Jitterbug Smart has the internet.
Do Jitterbug phones have voicemail?
Yes, but you may have to pay for this separately depending on which package you choose.
Are Jitterbug phones available in Canada?
You must have US-based address to sign up for a Jitterbug phone, however, you should be able to get coverage if you are visiting Canada.
Are Jitterbug phones locked?
Jitterbug phones need to be unlocked if you wish to use them with another provider.
Which is better?
Consumer Cellular has some good points – the lower price point being one, as well as their simple price plans. It is nice not to have to worry about a bunch of extra charges. They also offer a bit more flexibility in terms of choice of phones, as well as the ability to switch plans mid-way through the billing cycle. This is good if you haven't quite figured out what you need yet. However, the negative reviews were a red flag, with many people having issues getting through to customer service. This is a problem, especially if you are a senior unfamiliar with newer cell phones, as you may be more likely to call the helpline for advice.
Jitterbug also has its fair share of negative reviews, mostly about the quality of the phones themselves. If you want a truly simple phone, you are probably better off choosing the Flip, which seems to have better reviews. They are not the cheapest cell phone provider – there are many small, extra charges that soon add up to a large bill each month. However, despite these issues, we have to pick Jitterbug as the winner and better option this time around.
The focus on what seniors may want from a cell phone is what won us over in the end. The cell phones are designed to be simple, for people who just want to keep in touch with their loved ones. The extras, however, are great. The ability to press one button for support from a trained professional could be very reassuring for a senior living on their own, as well as for family and friends. The added bonus of the Health and Safety Plan really makes it unique. In terms of ease of use and that extra reassurance, a Jitterbug phone could be a great choice for you.
We hope this has helped you to make an informed decision. If you enjoyed this article, you might want to check out our guide on How to Find the Best Wheelchairs or our article on the Best States for Military Retirees.