Latest posts by Chidi-Blessing Mills
(see all)
The Centers for Disease Control and Prevention notes that 25 percent of seniors fall annually and one-faith of those who fall have a serious injury and some of them break their bones others suffered from head trauma and related injuries. When an older adult falls, there are chances of such a fall reoccurring in the future. While you can take steps to minimize the incidences of falls, it cannot be eliminated entirely. Therefore, a handy method of ensuring that the senior gets help when such a fall occurs is essential. This delineates the significance of home medical alert systems.
Medical alert systems make it possible for older adults to live independent lives in their homes and within their localities. At the same time, it ensures that the senior get instant help and prevents more potential falls and injuries which can result in death.
Although there are a lot of high-quality manufacturers of medical alert systems in the industry, some systems are over-valued and costly, some have misleading intentions and charge hidden fees. The Medical Guardian vs Medicare care alerts is among the top names in the industry. Yet, when you are in the market to shop for a system, your final choice doesn't only depend on the quality of the alert system but how it suits your peculiar situation.
To make it easy for you to decide between Medical Guardian and Medical care alerts system which one is best for your news we have to provide these in-depth and all-inclusive reviews and comparisons.
Follow us as we go through each of these in detail so you can make a well-informed decision.
Main Differences Between Medical Guardian vs Medical Care Alert
The Main Differences Between Medical Guardian vs Medical Care Alert are:
Medical Guardian covers a more extensive line of an in-home medical alert system, whereas Medical Care Alert systems are entirely Wireless with the AT&T wireless network.
Medical Guardian offers a smartwatch line, whereas Medical Care Alert doesn't.
Medical Guardian provides real-time response while transmitting information to paramedics, whereas Medical Care Alert has a 24/7 call center service.
Medical Guardian has an average customer rating of 4.1/5, whereas Medical Care Alert's average customer rating is 3,6/5.
Medical Guardian vs Medical Care Alert: Table comparison overview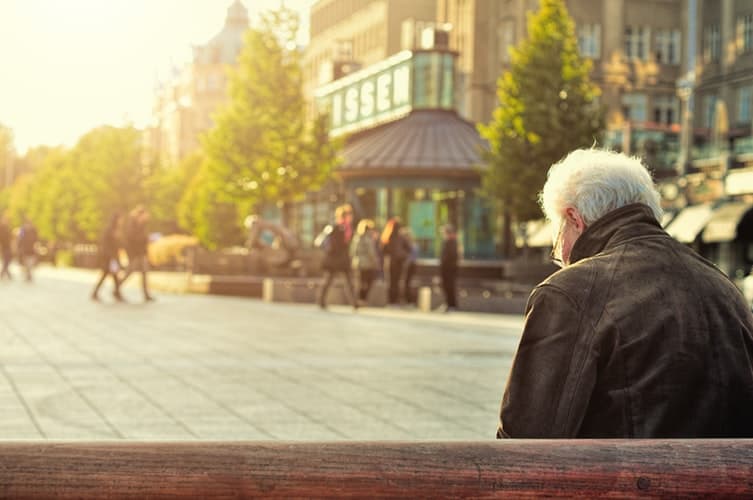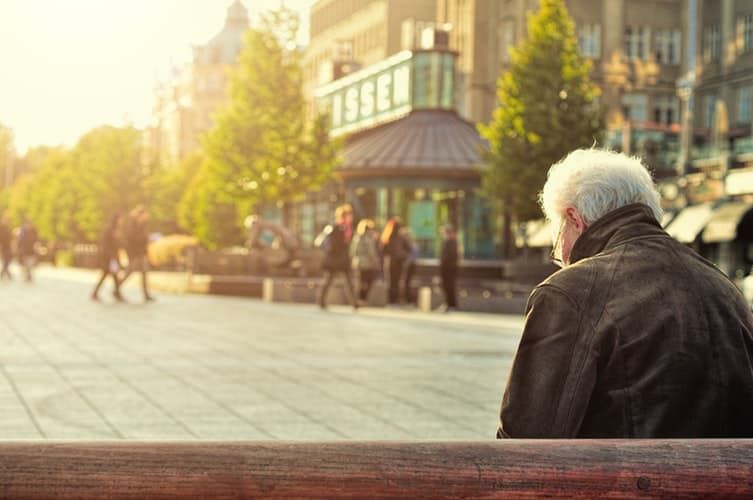 The purpose of medical alarm systems is to ensure your safety and the safety of your loved ones. While these two medical alert systems- Medical Guardian vs Medical Care Alert provides a broad range of similar features, they equally have some differences. Each of these medical alert systems comes with differing packages but they offer related features.
Both have emergency connectivity that meets the required industry standards and comes with different levels of protection which differs based on your chosen device. So, whether you're concerned about your safety, or the safety of your loved one who is a senior, these two medical alert systems will come as handy help.
Now let's look at a table overview of the medical alert systems of Medical Guardian Vs. Medical care alert:
Medical Guardian
Medical Care Alert
Customer Service
3.7
3.1
Value
3.4
3.0
Equipment
4.7
4.4
Features & Technology
4.5
3.4
Ease Of Use
4.4
3.7
Reputation
4.5
4.3
Overall score
4.1
3.3
Website/email
Contacts
Phone numbers:

1-800-313-1191
1-800-668-9200

Main Phone Number: 248-946-8172
Call 1-855-661-3510
Main Fax Number: 248-213-9778
Customer Service: 1-877-913-3680

Price Range
29.95 USD  to  49.95 USD per month
29.95 USD to 39.95 USD per month
Upfront fees
Nil
Nil
 Required Contract
Nil
Multiple contract options
Return Policy
Standard
Standard
Product Options
In-home traditional & cellular, mobile + GPS, smartwatch
In-home traditional & cellular, mobile + GPS
Battery Life
24 hours
4 days
In-home Ranges
1300 ft
1000 ft
Water-safe Options
Yes
Yes
ADD-ONS/Extra Features

Fall Detection: 10 USD per month
GPS: Yes
SmartWatch: 99 USD + 44.95 USD per month
Spouse Monitoring: 2 USD per month

Fall Detection: 10 USD per month
GPS: Yes
SmartWatch: Nil
Spouse Monitoring: Free for a spouse

In-Home price
27.45 USD  to 79.95 USD
29.95 USD to 34.95 USD
Mobile price
36.62 USD to 49.95 USD
39.95 USD
Starting price
0 USD to 99 USD
0 USD to 12 USD
Medical Guardian vs Medical Care Alert Overview
Medical Guardian and Medical Care Alert systems provide their users with a dependable and trustworthy connection to emergency response teams when needed. These two companies have multiple package offers and a wide-ranging list of services. However, their pricing structure differs and this may serve as a key deciding factor for which product you take home in the end.
The two brands provide both in-home medical care alert systems and more portable options you can utilize while on-the-go.
Both offer professional monitoring services
The two companies offer their users Lifetime warranties on their products under specific circumstances
Medical Guardian does not charge any has upfront or activation costs
Medical Care Alert has a lot of contract options
Medical Care Alert vs Medical Guardian alert systems: What they have in common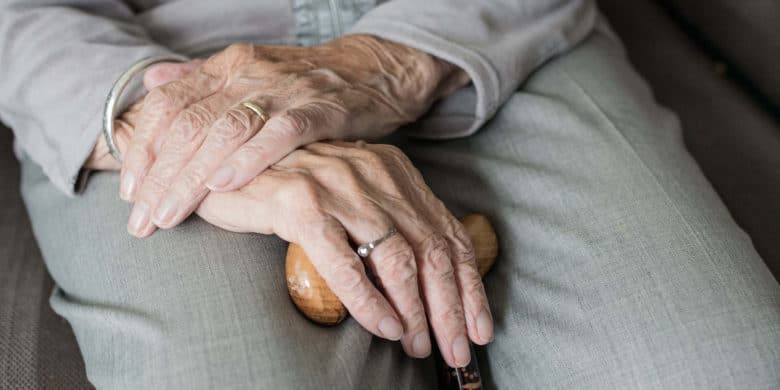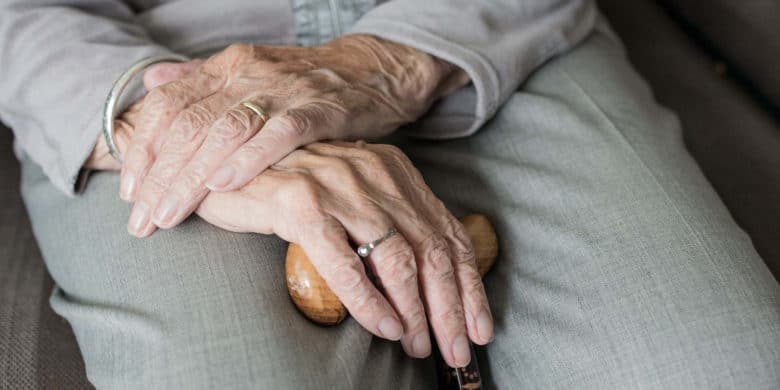 Both the Medical Guardian and Medical Care Alert systems come with a range of plans and cost-effective pricing structure.
The products of these two companies are covered by lifetime warranties.
These two brands offer both at home and on-the-go medical care alert service.
Each of these two companies has pendants, wristbands, and clip-on systems in their medical alert system lines.
The two companies equally offer water-resistant and highly durable systems.
The two brands have attained an A+ rating with the Better Business Bureau
The two companies offer professional monitoring services 24 hours a day and 35 days a year
Both brands provide an emergency connection through cellular services
Overall, the two companies offer different plans and several packages that permit customers to decide the level of care and protection they want and a price that coincides with their budget.
Medical Guardian vs Medical Care Alert: What is the difference between them?
The main difference between these two brands is with regards to their pricing and contracts. The Medical care alert systems are more user-friendly than the products of the medial guardian.
Medical Guardian and Medical Care Alert medical emergency systems come with a few main differences.
The two companies' products differ in terms of their pricing structures.
They also differ in terms of the contract
The setup methods of products from these two companies differ
The range of distance covered by each of the product brands equally differs.
Medical guardian money-back guarantee is different from that of the medical Care Alert which offers buyers a 30-day risk-free trial.
Medical Guardian is supported in multiple languages and roughly two hundred different languages while the Medical Care Alert system only comes in English and Spanish languages.
Medical Care Alert coverage comes with a 1000 feet range
Medical Guardian coverage comes with a basic range of 1300 feet and unlimited range for their mobile systems.
Medical Care Alert links up to a land phone and utilizes AT&T cellular service
Medical Care Alert's Yard device can range 600 feet away from the base
Medical Guardian vs Medical Care alert: Features and functionality
Medical Guardian gives users freedom on various levels and makes it easy for you to move around with easy both while you are at home and while you are on the move. The team of staff at their monitoring hubs efficiently manages different types of emergency situations.
Medical guardian provides real-time response while transmitting information to paramedics, law enforcement agencies, and to the patient's loved ones. They offer their products in pendant and bracelet forms and equally provide users with a lockbox and a medical history card. They give a lifetime warranty on all their products.
Medical Care Alert features include 24 hours of monitoring services a day and 365 professional monitoring. Their emergency call centers commonly send text messages or call numbers provided by the customer. The base unit location permits one thousand feet coverage range. However, when you utilize the home extender, it gives you an extra 600 feet coverage. If you want a fall detection feature, you can get this by paying an extra charge of 10 dollars every month.
Medical Guardian vs Medical Care alert: Equipment
Medical Guardian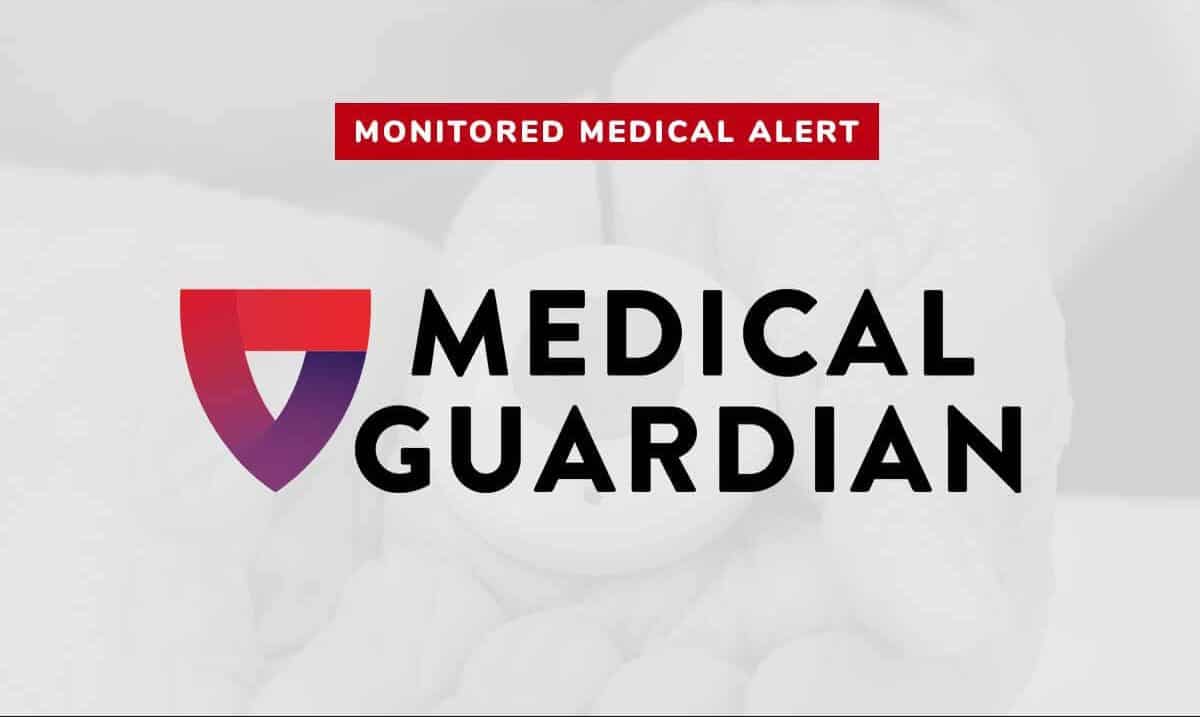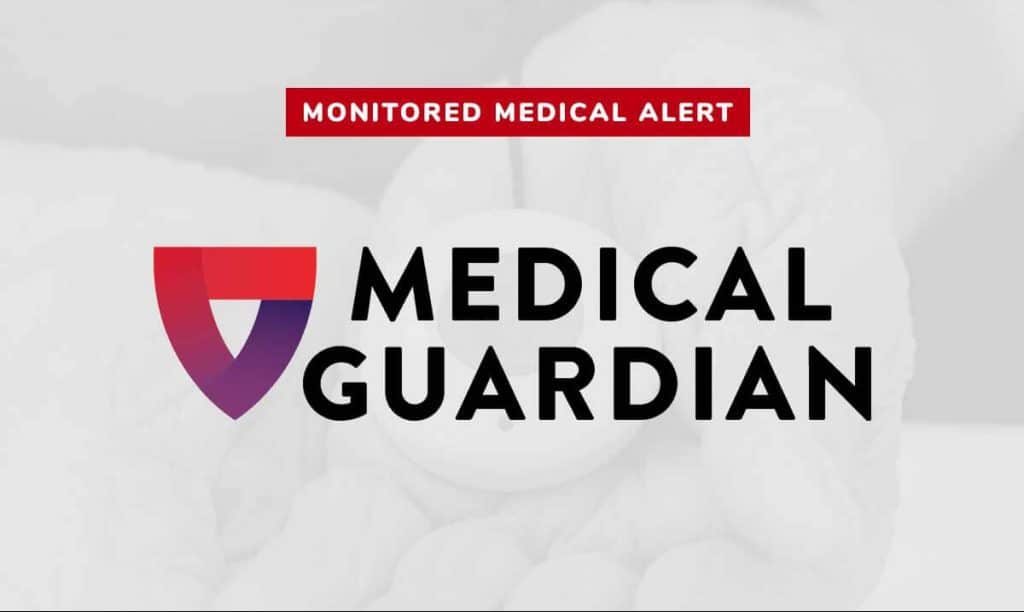 Medical Guardian's medical alert system features the following sets of equipment:
A base unit with the capacity to identify large temperature changes. This is invaluable for sire emergencies and fire response.
It comes with other accessories like necklaces, pendants, and attachable devices.
The medical alert system equipment from Medical guardian comes in different designs and models. So, you have a wide range of options to choose from.
A few models have a two-way communication system while the features are lacking in some. The pendants and bracelets models are made moisture-proof to ensure functionality even in a moist environment.
Medical Care Alert's equipment
Medical Care Alert's equipment like the Medical Guardian features a base unit, necklace, pendant, and fasten-on devices. The Buttons are not difficult to operate.
Also, like the pendants and bracelets of the medical Guardian models, these are equally water-resistant.
The pendant comes with a detachable structure which unfastens the clip to stop you from choking during falls or when you accidentally roll on top of it at night while you sleep.
Medical Care Alert vs Medical Guardian equipment set up and Installation
While the medical alert system comes with a step by step easy installation process the Medical Guardian equipment is a bit more complicated. However, you can equally install it. You could find the instructions in the user manual a bit confusing but as soon as you could decipher what the buttons are, you can easily install it.
Contracts
Medical Guardian instead of requiring you to make a long-term contract enters into a three months or ninety days service agreement with you.
On the other hand, Medical care alert does not require a contract. It offers monthly, quarterly, half-yearly or yearly subscription rates. And when you cancel your subscription within the first fortnight of registration you will get a total refund of your money.
You also don't need to enter into a long term contract to use the Medical Care Alert service. All you need to do is subscribe to any suitable package.
Medical Guardian vs Medical Care Alert Subscription Cost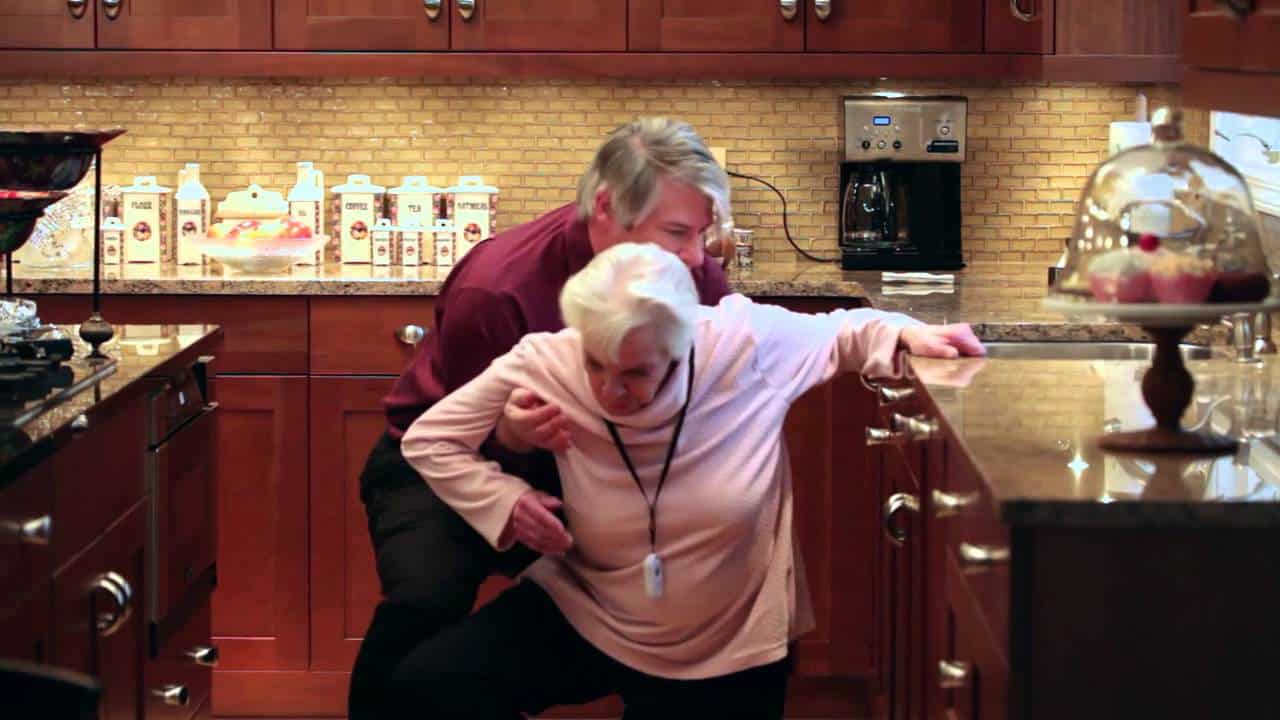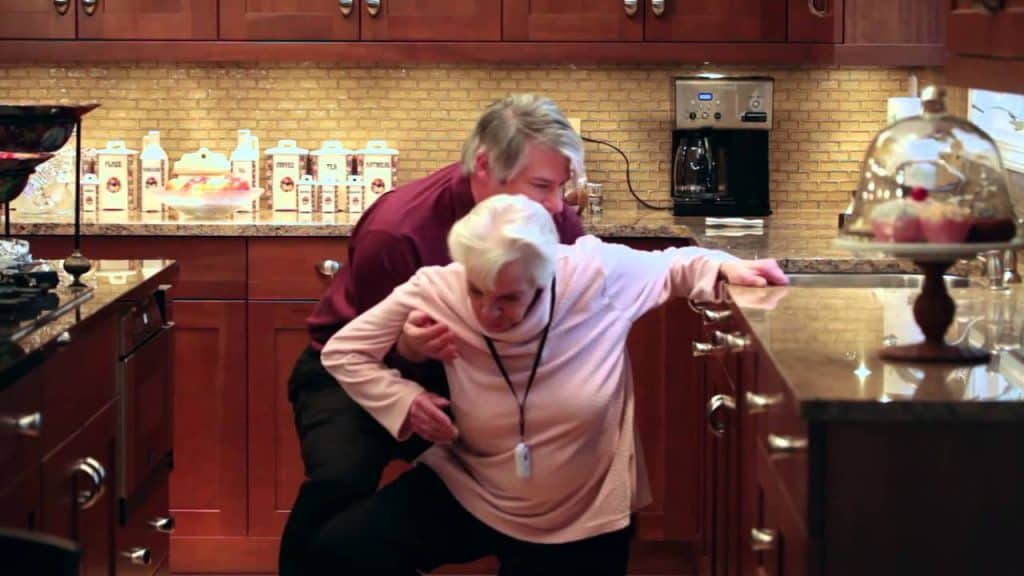 Medical Guardian has many packages which users can choose from. And these include the following:
The Classic Guardian with the subscription rate of 29.95 USD monthly
The Home Guardian package with a subscription rate of 34.95 USD monthly.
The Active Guardian package and the most costly package comes with a subscription rate of 49.95 USD a month.
The Mobile Guardian package for use when you are out and about with the subscription rate of 39.95 dollars monthly.
Medical Care Alert, on the other hand, offers quarterly, bi-annual, and annual subscription for all their major packages.
The Home package comes with a subscription rate of 29.95 dollars monthly for all their subscription plans including the quarterly and half-yearly subscription while the annual subscription rate is 27.45 dollars.
The Home and Yard packages come with a subscription rate of 34.95 dollars monthly for the quarterly and six-monthly subscription plans while the charge for a yearly subscription is 32.04 dollars.
The Home and Away Elite packages come with a subscription rate of 39.95 dollars monthly for both the quarterly and six-month subscription plans while the yearly subscription plan costs 36.62 dollars.
If you need the fall detection add-on feature, you will be required to pay an additional charge of 10 dollars monthly.
Medical Guardian vs Medical Care Alert: Emergency Response and Call Centers
Medical Guardian needs a landline for the proper functioning of the base unit. However, all devices utilize cellular service. The Cellular service increases the response time and makes the communication between the emergency response center and people who are in the contact list of the user. The mobile units all come with GPS features. If anything goes wrong with the user, the Medical Guardian emergency response unit utilizes phone calls and text messages to notify the family of the user. The monitoring service of this brand is Five Diamond licensed and comes with a response time of roughly forty-five seconds or less.
The Medical Care Alert system equally utilizes a landline connection for the base and utilizes cellular service to connect in a time of emergencies. It is wireless-enabled and comes with a yard extender to increase the coverage of the base unit if you have to go outside. The staff at the monitoring center of this brand are EMD/EMT-licensed and have roughly two years of college education or two-year's service in the military. It connects to the emergency response team and contacts in the subscriber's list.
Medical Guardian vs Medical Care Alert: The Verdict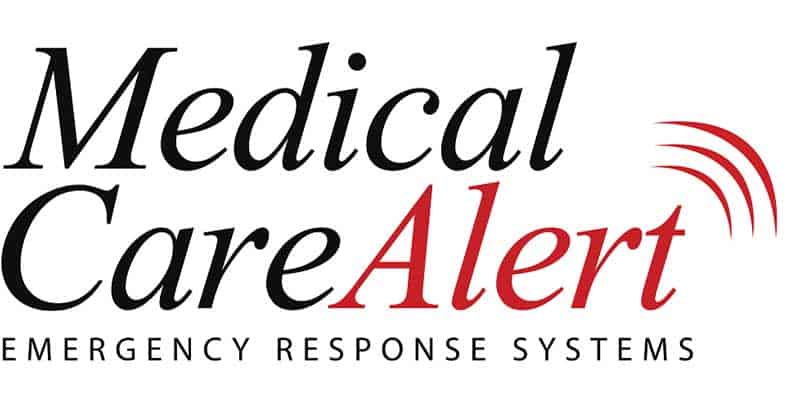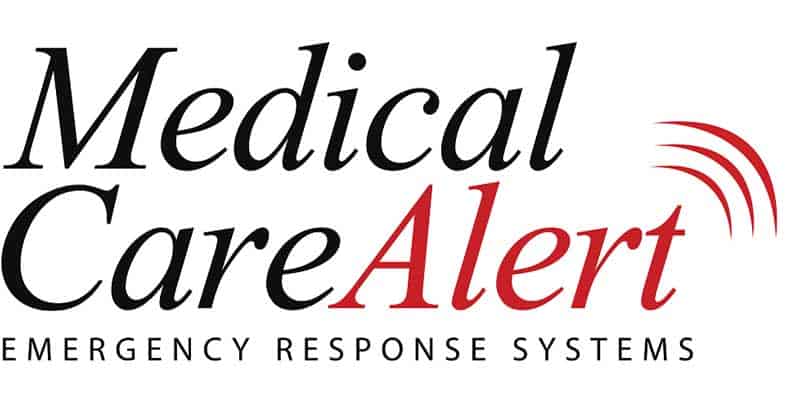 Medical Guardian provides users with a lot more features for the price than the medical Care Alert. If you are looking to get the best features at a more affordable pricing structure without a contractual agreement, then, the Medical Guardian alert system should be your best option.
While the Medical Care Alert offers fewer features than the Medical guardian at the equivalent pricing structure, it equally provides users sufficient value for the price.
It is the best choice if you are looking for alternative subscription offers besides the monthly subscription. It comes with quarterly, six-monthly and yearly subscription plans and this makes it a perfect choice if you aren't after monthly payments.
Medical Guardian Review
The Medical Guardian is comparatively new in the industry but it amazingly provides high-quality medical alert solutions for the elderly. Medical Guardian started with a humble beginning with a small apartment in Philadelphia as its headquarters in 2005. Presently, they have over two hundred thousand customer base and provide a broad range of medical alert solutions to the elderly starting from their Care Circle to smart wearable devices.
Amazingly, they are currently equally offering the family of subscribers with motion sensors to monitor how their elderly loved ones are doing. Besides their price and affordability which may not work for all budgets, this medical alert system product lines are a must-have for your peace of mind and safety those your elderly relatives.
Let's look at the features and offers of this brand more critically.
Overview
The Medical Guardian business idea started when Geoff Gross was looking for a way to assist the elderly members of his family to live more independently. The company was officially established in 2005 in an apartment in Philadelphia, PA. However, because the business saw steady growth, the company headquarters was shifted to the City center of Philadelphia. In 2013, the company already has 50 employees.
Despite being new in the industry, the company has successfully carved out a reputable niche for itself. In 2016, the employee of the company has grown to one hundred and twenty-five. The company is certified by TMA Five-Diamond, listed by UL, licensed by FM and is a member of an ESA member. Currently, the company has more than two hundred thousand subscribers in its customer base and continues to grow from strength to strength.
One of the greatest landmarks of this company is its models of medical alert system that utilizes motion sensors in addition to the regular medical monitoring devices to improve the safety of seniors. With this feature integrated into the monitoring system, a family member of the elderly person can easily check on the well-being of their loved ones. So, the company offers some of the best premium features compared to similar brands including the medical care alert system.
The product lines of the Medical Guardian range from smartwatch models to remote activity censoring models. If you want a medical monitoring device that comes in an out-of-the-ordinary design and features, the Medical Guardian is the best way to go. You need to pay a one-time device fee of ninety-nine dollars.
Ratings
| | |
| --- | --- |
| Ease Of Use | 4.5 |
| Features & Technology | 4.6 |
| Equipment Quality | 4.9 |
| Value | 4.3 |
| Customer Service | 4.2 |
Table overview of features and offers of Medical Guardian medical alert system
| | | | | | |
| --- | --- | --- | --- | --- | --- |
| | Monthly fee | Device type | Battery Life | Range of coverage | Fall Detection |
| Classic Guardian | 29.95 dollars | In-home system | 32-hour backup | 1,300 feet | 10 dollars month |
| Home Guardian | 34.95 dollars | In-home system | 30-hour backup | 600 feet | 10 dollars  every month |
| Family Guardian | 79.95 dollars | In-home system | 32-hour backup | 1,300 feet | 10 dollars every month |
| Mobile Guardian | 39.95 dollars | Mobile system | One day | Infinity | Nil |
| Active Guardian | 49.95 dollars | Mobile system | Five days | Infinity | 10 dollars every month |
| Freedom Guardian | 44.95 dollars | Smartwatch-device model | two days | Infinity | |
Features and Technology
Moisture-resistance: It comes with waterproof medical alert buttons.
Family safety
The medical alert systems of the company are not only for the elderly but for the safety of the entire family much unlike the related brands.
Customer Portal
This customer portal of medical Guardian comes with a fantastic resource that provides you all the information on how to make the best use of your medical alert. It includes manuals, instructional videos, and ebooks that provide a detailed explanation of all essential info about the product.
Care Circle
Subscribers can include the names and numbers of four trusted individuals into their Care Circle. These could be your close relatives or your caregivers. These people are invaluable in ensuring you get help anytime you have an emergency. At such times the agents at the monitoring center will alert them and ask them to give you a helping hand. However, this depends on the specific situation.
Buddy Mobile App


Medical Guardian is equally one of the few brands that pair up a very robust mobile app for their medical alert service. Through this app, individuals in a care circle can contact their loved ones and watch what their daily schedule is like. Any errand or task that the elderly person is concerned about, the caregiver will add the task to the app.
All individuals in the care cycle will get updated information about the senior state of affairs through SMS and email alerts. The daily alert records all activities of the user in the last 24 hours while the weekly alerts keep a record of the places you spend the most time during the week. The Day Story covers all activities in the past 24 hours, while the weekly activity keeps an eye on where they spend the most time in the home.
User-friendliness
The Medical Guardian medical alert devices were all structured with ease of use in mind. So, they are great for DIY enthusiasts and anyone can set it up. You don't have to worry about getting professionals who will do it for you for an extra fee. Besides, the web and the app features are as well easy to use. So, you don't have to worry about complicated setup processes or additional installation fees. The web and app experience is also easy to use.
Customer Service
The life safety experts at Medical Guardian have the required skills and they are always on ground to many any emergency situation that arises. The supported languages are English and Spanish but for other languages, they utilize translation services. Thus you are sure to get the help you need any time of the day all through the year.
When they receive an alert, they weigh the situation to know the best type of help you need and the best line of action to take. This is an essential process of the system as some of the alerts they may receive won't necessitate emergency medical service. For issues that don't require emergency medical care, they would normally communicate to individuals in your care circles
These professionals can access the medical and care data on your profile, thus, eliminating your need to repeat things over and over again. The monitoring center equally has a three-fold unutilized backup to assist you in the event of fire-breakouts or national disaster.
Value proposition, subscription plans, and prices
Medical Guardian offers six subscription plans to give you versatile options. You don't pay an activation fee or installation fee for any device you purchase with this company. However, if you opt for the smartwatch model, you'd be required to pay a one-time fee of 99 dollars. Presently, it has no free shipping service however, you are not charged any cancellation fee if it ever occurs. If you decide to pay for yearly service you'd be given some price cut from the standard monthly's subscription rate.
Medical Guardian offers different categories of the alert system including the in-home and mobile medical alert systems and includes the following:
The Classic Guardian with a subscription rate of is 29.95 dollars every month for a medical alert system that is landline-based together with the pendant model.
The Home Guardian with a subscription rate of 34.95 dollars every month for a medical alert system that is cellular-based together with the pendant model.
The Family Guardian which is the higher level of in-home subscription plan costs 79.95 dollars every month. Besides the standard features, it equally features activity sensors that help loved ones to monitor how the elderly member of their family is doing.
The Mobile Guardian subscription plan is the entry-level mobile medical alert system by the company. The rate is 39.95 dollars every month for a cellular system with GPS functionality.
Active Guardian subscription plan costs 49.95 dollars every month and it's best to be used with any phone with Wi-Fi connectivity. If you desire fall detection, you can integrate Fall detection into your plan but this would cost you an additional 10 dollars every month.
Freedom Guardian subscription plans cost 44.95 dollars every month per month for a wearable smartwatch with an inbuilt GPS, and Wi-Fi and cellular connectivity. You don't need to enter into a long term contract with the company. As soon as you start your subscription, the pricing will remain the same. There are no hidden charges and if you decide to revoke your subscription, you get a professional-rated refund.
You don't have to enter into a long-term contract, but as long as you have the service, the price won't increase. They don't charge hidden fees and if you choose to cancel, you receive a prorated refund.
If your device gets misplaced, damaged or stolen, you need to pay roughly 350 dollars replacement rate except you signed up for the Medical Guardian Protection Plan.
Medical Guardian Device/equipment Options and types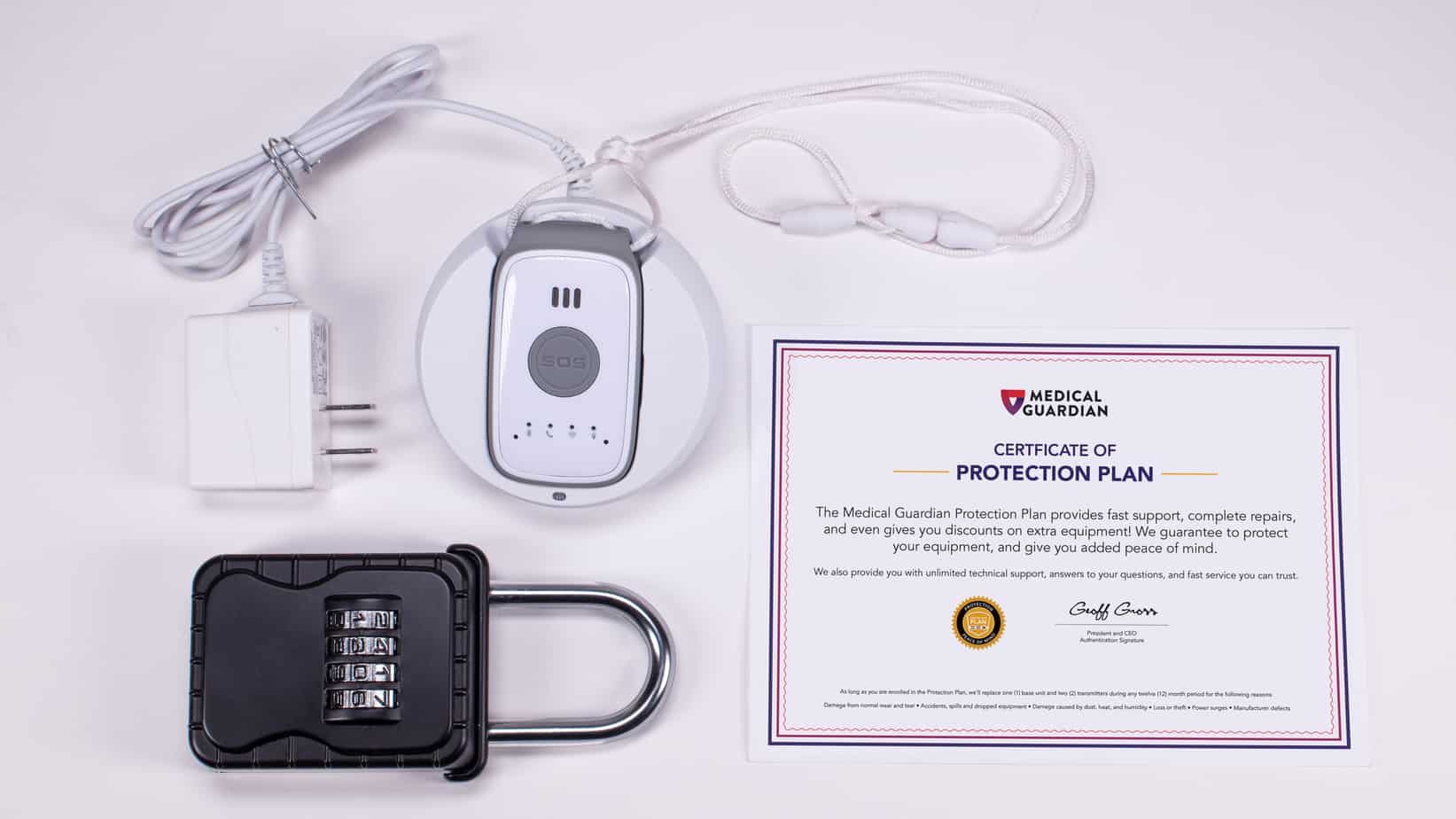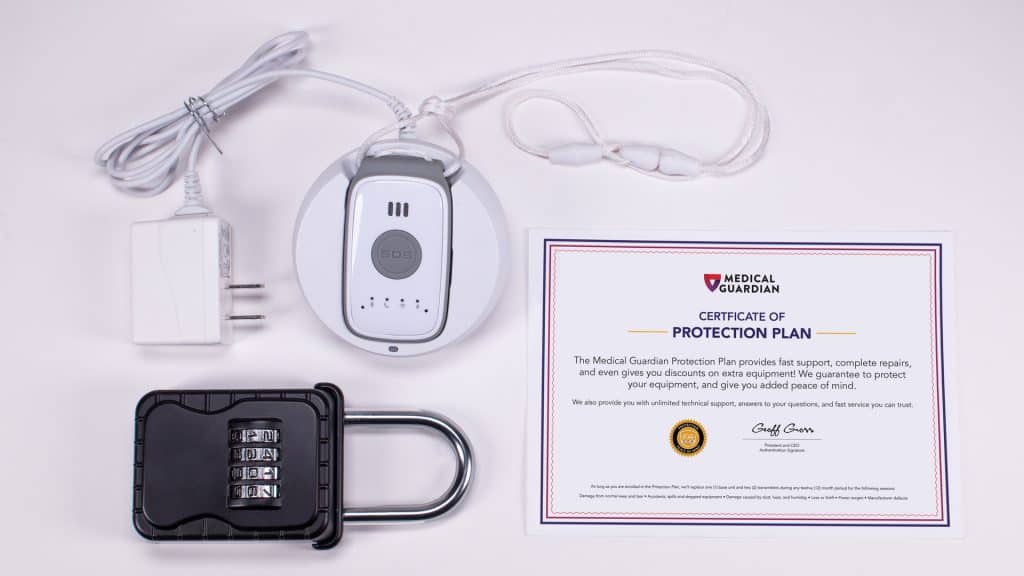 In-home device or equipment options
Medical Guardian in-home system is made up of three different device options and these include the following:
Classic Guardian
The classic guardian is the base landline system. It is the economical option and features a single moisture-resistant neck pendant or wrist pendant. The range of coverage provided by this system is 1,300 feet. You can also purchase extra automated fall detection for a minimal fee of 10 dollars every month.
Home Guardian
The home guardian utilizes AT&T's cellular network if you don't fancy the landline connection. It comes in a similar structure to the classic guardian because it equally features both neck and wrist pendants. However, it comes with 600 feet coverage and the lowest range of coverage when compared to the remaining two in-home systems.
Family Guardian
The Family Guardian subscription plan is a bit on the high-end, however, the device comes with two motion sensors and one door sensor which makes it easy for the relatives of the elderly person to track how he or she is doing with the integrated app. The fundamental station utilizes a cellular connection. It equally features the related waterproof neck and wrist pendants like its two system systems.
On-the-Go device options
For those who need to take their medical alert devices outside of their home, Medical Guardian provides three devices to choose from:
Mobile Guardian
The mobile Guardian subscription package charges 39.95 dollars every month and this is the most inexpensive option among the mobile device models produced by the company. Nevertheless, the device connectivity only comes from the GPS signals while the two other options equally make use of the WiFi signal. This model does not come with a fall detection feature. The pendant model is resistant to moisture and features a battery with a life span of 24 hours. Compared to a related mobile device, this system will not work outside 350 feet from the base unit.
Active Guardian
The active guardian device is water-proofed. It is a tiny device that compares to a small flip phone in size and features a two-way communication system with a speaker and a help button. Although you can carry it or wear it around your neck, it lacks a wearable pendant, unlike the Mobile Guardian. costs. You can equally subscribe to WiFi location services and fall detection services but you will need an additional 10 dollars every month for the fall detection feature. The active Guardian has five days of battery lifespan.
Freedom Guardian
The freedom Guardian model looks very much like the smartwatch and comes with similar features like smartwatches including voice-to-text SMS messaging with chosen members of the family and friends. It also has adjustable prompts and alarms with weather forecast capacity.
Any user that needs emergency help can do that by pressing on the side button for three seconds.
This model is not resistant to moisture. It equally lacks fall detection capacity. However, it comes with a companion app which makes it possible for the relations and caregivers of the senior to oversee and track what their elderly loved does each day.
Freedom Guardian is the only wearable smartwatch this brand produces. Despite its small size, it has a battery-lifespan of 2 days. It comes with a lot of practical features like the touchscreen with keeps you in control. The reminders and alert systems help you to constantly remember when your is your next appointment.
Your caregivers can equally us the system to schedule tasks and medication time which makes it this little device a very helpful and convenient feature. With the text-to-speech messaging, you can speak to your family faster without having to pull out your smartphone. The weather forecast feature provides you with the idea of what the weather would be like for the next 3 days.
You can easily navigate the menus with the multifunction side buttons. It equally serves as an alert button you can press in moments of emergencies. While the battery lasts for 48 hours, it only takes you two hours to charge it to the full capacity. It is important to mention that the cost of these pieces of equipment are structured into the monthly subscription plan of each of this device lines
The Medical guardian Extra/Optional Features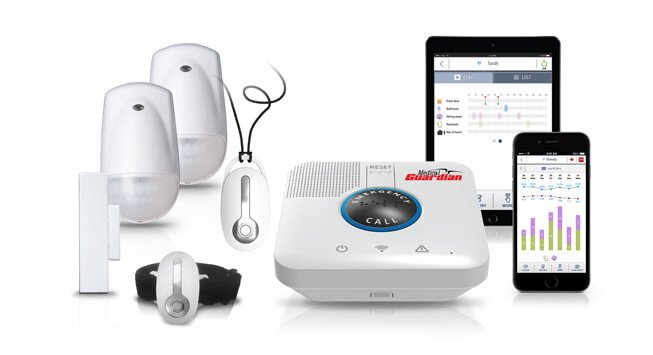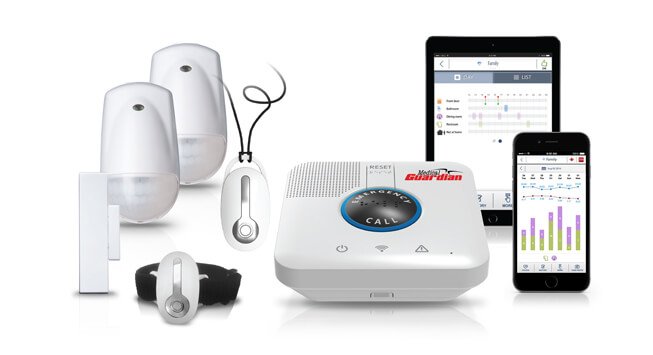 Medical Guardian medical alert system comes with a lot of add-on features that you can access at minimal additional charges. Some of these extra features include the following:
Lockbox
Lockbox attracts an extra charge of two dollars a month. What this feature does for you is that it permits emergency personnel to come into your home if for any reason you struggle and aren't able to open your door without damaging your home. If you are on a yearly subscription, you get the lockbox as part of your plan at no additional cost. Why not ensure your maximum security and peace of mind by integrating this feature into your plan.
Mounted Wall Button
Mounted wall button costs an additional 2 dollars every month. It is a handy feature to have if you need any emergency help while in places considered to be highly risky and likely to initiate a fall especially if you don't have your pendant.
This feature is accessible to subscribers of both in-home and mobile devices. It is an extra way to request for help when you are in distress. It can work roughly 2,000 feet outside the base station. Alternatively, you can obtain a voice-activated unit.
Voice-Activated Wall Button
The voice-activated wall button looks very much like the mounted wall button. However, for this unit, you activate it through your voice instead of having to press the button with your hands. You need to pay an extra 5 dollars every month if you want to activate this feature. The voice-activated wall button is only accessible to subscribers of the Family and Classic Guardian Plan.
Monitoring services vs. Cellular service Provider
Medical Guardian utilizes a third-party monitoring service which is 100 percent US-based licensed by The Monitoring Association (TMA). The company is equally is an associate of the Electronic Security Association.
Fall Detection alert
The system comes with an automated fall-detection alert system that goes off is it detects any sign of fall.
Car Charger
You can get a car charger to charge your Mobile Guardian while on the go and ensure that it maintains a full power of 12V secondary power cable. Medical Guardian cellular sets of equipment make use of AT&T's network for connecting to the monitoring center. With the cellular service offered by this company, you can connect with the emergency monitoring unit anywhere in the US.
Pros
Multiple service plans
Groundbreaking motion sensor technology integrated
Very practical and useful app with great web experience
Multiple device/equipment options
Numerous premium features available
Free caregiver threshold
No equipment few or activation fees apart from the Freedom Guardian smartwatch equipment that requires a ninety-nine dollars initial deposit.
Cons
The multiple available options can be intimidating and overpowering
The company is comparatively new in the industry
Pricing is a bit expensive
The brand's Mobile systems are costlier than the average cost of related industry devices.
Shipping is not free for specific customers
Why you should consider Medical Guardian
There are many reasons you want to go home with this medical alert system and this includes the following:
The system comes with the fastest response time
Medical Guardian is far above its competitors including the medical care alert with its unbelievable fast response time. While similar systems take at least one minute to call the emergency response team in moments of emergencies, the Medical care guardian products only take thirty-nine seconds to call the emergency response team and receive a response. This is fantastic, especially in emergency situations when speed is most desired and invaluable.
Customer support
The Medical Guardian has great customer service support across its multiple platforms. When you call their helpline, you get immediate response from their representative who provides you with answers to all the questions you may have in the friendliest way.
Likewise, their customer care representatives in charge of the live chat are very helpful. Besides the agents' responsiveness, the system is equally responsive and a connection is established within matters of seconds after you click on the "live chat" tab.
Their safety advisors are equally skilled, experienced very professional and friendly. The system reveals the name of the chat agents and their contacts as soon as you establish a connection which is great if you want to have a follow-up chat with the same customer care agent. There is also an option to forward the chat transcript to email which is great if a caregiver is obtaining information for another person.
The Home Guardian base station (left side) vs the Classic Guardian base station (right side)
Easy installation
The system is easy to install. Once you plug it in, you are ready to place an emergency call. There is equally clear information on how you can cancel a call you placed by accident which could be very practical. You could have the medical care professionals dashing to you in matters of minutes if you find it difficult to cancel out any accidental call in real-time.
Also, just like other best products in the industry, the Medical Guardian equally allows you to call a few lists of emergency contacts in your care circle before alerting emergency services. This allows you to contact your trusted family member when you need help rather than call emergency personnel when you deem fit.
Smart and Classy wearable devices
Medical Guardian smartwatch wearables come in a unique appeal. While a few other brands equally have smartwatch models and pendants, some of these come with uncomfortable velcro wristband. Others come in a standard display of a white-and-grey tab with a cross that describes it as a medical alert device; the Medical Guardian band is somewhat tasteful. If you have a smaller wrist, it may feel a bit bulky in your hands but then you can choose the equally stylish pendant option.
The Freedom Guardian model of this brand has the appearance of a smartwatch and equally functions as one. Coming in black and white color, it features an easy-on-the-hand, modifiable strap with a big touchscreen but with enough discreteness to conceal it from looking instantly as a "medical alert" device.
The convenient mobile app and the family and caregivers' web portal allow you to easily share your location with friends and family. You can equally utilize it for text messaging and to schedule calendar reminders. The audio is of incredibly good quality and very easy to use.
This smartwatch is great for elderly ones who are active. However, although it can comfortably perform well with mild exposure to moisture, you cannot expect it to work properly when fully submerged in water. Also, it lacks the fall detection feature.