Have you or your loved one been placed on an oxygen therapy prescription recently? You must be overwhelmed by loads of information out there. Wondering how to navigate the extensive market to choose suitable oxygen therapy? Don't worry. We are here to help!
In this article, we have provided you with all the essential information you need to make a perfect choice of oxygen concentrators for your needs. We have equally looked at the two best products of the popular brand in the industry, the Inogen. Today patients on oxygen therapy can move about, thanks to the growing technologies used in the production and supply of oxygen supplement.
Among the best lines of portable oxygen concentrators are Inogen Gen 3 vs. Gen 4. We will examine these two oxygen concentrators side by side to give you an idea of what they offer. You will equally learn a few fundamental concepts of the oxygen therapy system. At the end of this article, you will find it easier to start your oxygen Therapy. Now, let's get down to the details!
Main Differences Between Inogen Gen 3 vs Gen 4
The Main Differences Between Inogen Gen 3 vs Gen 4 are:
Inogen Gen 3 delivers pulse settings that range from 1 to 5, whereas Gen 4 pulse settings range from 1 to 3.
Inogen Gen 3 weights 4.8 lbs, whereas Gen 4 weights 3.5 lbs.
Inogen Gen 3 battery lasts between 1.7 and 4.5 hours, whereas Gen 4 only lasts between 1.2 and 2.4 hours.
Inogen Oxygen Concentrators: Overview


Inogen's oxygen concentrators are one of the best oxygen concentrators available. They have won many awards and users acclaim. Nevertheless, when you are starting the journey as a first-timer, deciding on what is best in the mark and what is most suitable for your needs can be daunting and overwhelming.
Therefore when you are in the market to purchase an oxygen concentrator, the best place to start is to read the review of the company behind the product you want to purchase before the product itself. After all, a good tree will always bear good fruits and a bad tree yields bad fruits.
Besides, the majority of patients with oxygen therapy prescription needs to use oxygen supplement for a very long period. Therefore, it is essential to do proper research to ensure you settle on a product you'll be happy to use for a very long time. This is why it is equally important to examine the company's reputation.
Inogen started producing oxygen concentrators in 2001 after the grandmother of the founders of the company, Mae, was prescribed to start using oxygen supplementation therapy. Mae's new oxygen supplemented life makes the family face the realities and limitations of utilizing oxygen therapy when they need to make a long journey.
The glaring need for more portable oxygen concentrators made the founders get down to work. And the result of it is Inogen Gen 3 and Inogen Gen 4 which help patients in need of oxygen therapy to regain their mobility. This is a significant landmark because although diagnoses of the need for oxygen therapy and the prescription started around 1917, portable oxygen therapy was only a recent innovation. Inogen has produced oxygen therapy products and is now the leading producer of portable oxygen therapy concentrators built for mobility.
Besides Inogen's inspirational takeoff, one of the company's first products got awarded the best product of the Year. Also, for the same product, the company got it's accredited by the Accreditation Commission for Health Care as a nationally recognized Accredited Homecare Provider. Having discussed the reputation of the founder, let's now discuss the specifics of each of the products.
Inogen Gen 3 Portable Concentrator
Quick Overview of Inogen Gen 3 portable oxygen Concentrator
Dosage type: Dose
Products weight: It weighs 4.9 Pounds and uses 8 Cell Battery with a setting of 2.
Battery Lifespan: 4 Hours Battery Life
The product package contains the Gen 3 device, 8 cell battery, Alternating Current power supply, Direct Current power cable, a carry bag, cannula, and user's manual.
The Inogen Gen 3 is a portable oxygen concentrator that is pulse-dosed. It functions on settings one to five with oxygen concentration levels of roughly ninety percent. The machine is barely noticeable at just a noise level of thirty-nine decibels. It operates very quietly that you can utilize it both in a library and in the church without causing noise distraction people around. It equally comes with a legible LCD screen which showcases the settings of oxygen flow and its battery life.
It also generates an extra amount of oxygen for every quid. This oxygen concentrator from Inogen is an ultralight and portable oxygen therapy system that doesn't limit your mobility. You can take it along with you anywhere you go. You can carry it with a single hand without any need to wheel a mobile cart around. With this product, you don't need to worry about using up all the oxygen and requiring a refill like oxygen tanks.
The Inogen Gen 3 comes with a weight that is smaller than five pounds when used with eight small battery cells. With dimensions of this oxygen concentrator measuring roughly 7.25 inches height, 3 inches width with a length of 8.75 inches, it is one of the most wearable oxygen concentrator available in the market. It is also present among the tiniest oxygen therapy system you'll ever find anywhere.
The oxygen therapy system is equally one of the lightest portable medical oxygen therapy systems you'll find in the market with extensive battery life-span. The mobile oxygen machine was structured to help the users gain a maximum degree of portability and independence. It comes with all the features of the previous version of the product but comes in a much smaller dimension and is less heavy.
The unit is sold with a portable carriage bag that you can wear on your shoulder to improve mobility.
Featuring batteries designed and tested for prolonged life-span, the eight-cell battery can last up to four hours before it is fully discharged when you're using the number two pulse setting.
On the other hand, when used with a double sixteen cell battery at setting two, it stays for roughly eight hours before it gets fully discharged. The rechargeable Lithium-ion batteries recharge faster than the typical recharge time. The recharge time for the smaller single cell battery is around 4 hours while the recharge time for the and the double battery takes roughly six hours.
The unit's battery is AAA certified and can be utilized in airplanes and for road and sea travels. This makes it a great oxygen therapy solution for short and long travels. The beginner's Pack includes the following: the oxygen concentrator Unit itself, the eight-cell single battery system, an alternating power supply, a direct current power cable, a carriage bag, a cannula, and a user's handbook. You can order additional batteries and accessories depending on your oxygen needs.
Portability features: Why Inogen Gen 3 is one of the best portable oxygen concentrators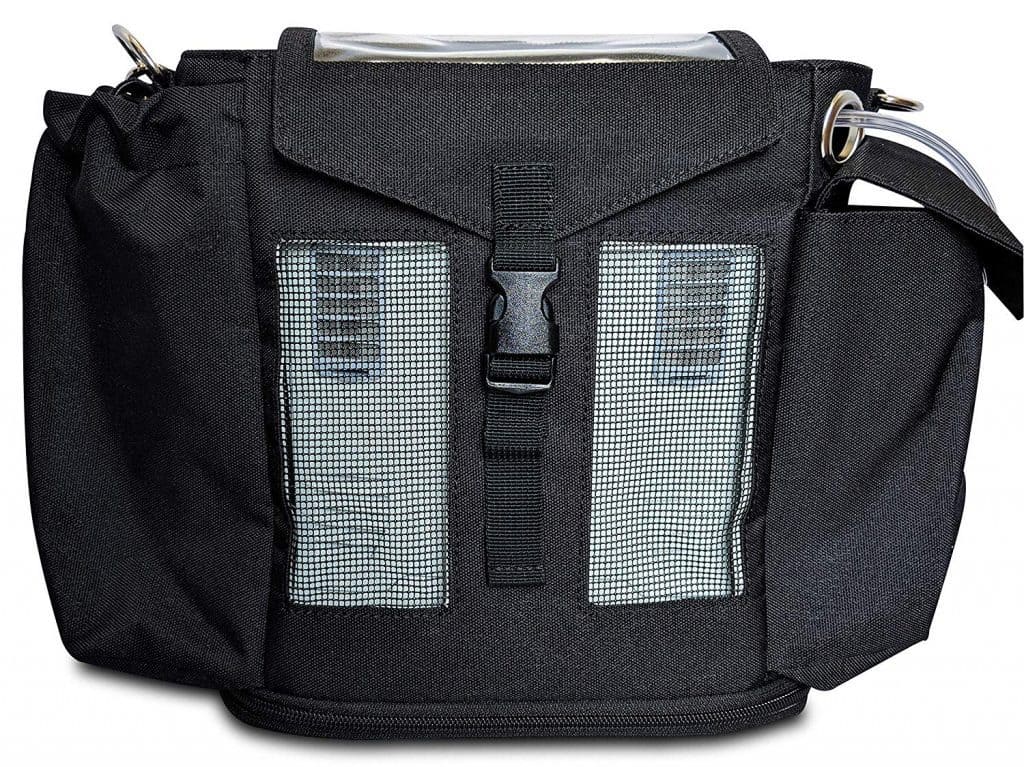 Weight consideration and portability
The Inogen Gen 3 is a potent pulse dose system that functions from one to five settings with a weight not up to 5 lbs. It equally comes in small dimensions of 8.75 inches wide by 3 inches deep and 8.25-inch height and this makes it easy to carry around anywhere you go with its carry bag strapped around your shoulder.
Battery Lifespan and fast recharge cycles
You don't want an oxygen concentrator with a short battery life that will get you stranded in the middle of your trip. The Inogen Gen 3 with eight battery cells can last you about four hours while you are on the go when the setting is at 2 and if you are using a unit with the sixteen cell battery, the battery life can extend to as much as 8.5 hours when left at number two setting.
Innovative wearable design
Inogen Gen 3 comes in a fanciful wearable design that offers users an ultralight and ergonomic design in a system that they can easily carry around while on the go. The Gen 3 carry bag makes it particularly fanciful and portable besides its lightweight.
Features and specifications of Inogen Gen 3 portable oxygen concentrator: Table Overview
Product Features and specifications

Inogen Gen 3 comes with a weight of fewer than 5 lbs with eight-cell battery in a pulse dose system which functions from number one to number five settings.
The life span of the eight-cell battery is roughly four hours while the life span of the sixteen cell battery is roughly eight hours. Nevertheless, this depends on your selected flow setting.
The unit operates very quiet and comes with a noise level of 39 decibels
It requires minimal maintenance of only normal filters charging and cleanups.
The bolus delivery cycle and additional oxygen are provided once the rate of your breath weakens.

Dimensions
It comes in a width of 8.75 inches, a depth of three inches and a height of 8.25 inches
The Units  Weight
The product weighs 4.9 lbs with a standard eight-cell battery
Product Warranty
You get a three-year producer's Warranty on the device. You equally get a one-year warranty on batteries and a ninety-day warranty on product accessories.
Battery Charging Time

The charging time for the eight-cell Battery is roughly two to four hours with either Alternating Current or Direct Current power supply.
The charging time for the sixteen-Cell Battery is roughly five to eight hours with either Alternating Current or Direct Current power supply.

Battery Lifespan
When the battery operates at Setting of 1, the following applies:

Power consumption capacity: 19 Watts
The 8 Cell Battery lifespan: It typically lasts for 4.5 hours
The 16 Cell Battery lifespan: It typically lasts for 9.5 hours

When the battery operates at Setting two, the following applies:

Power Consumption: 20 Watts
8 Cell Battery lifespan: It typically lasts for four hours
16 Cell Battery lifespan: It typically lasts for 8.5 hours

When the battery operates at Setting of 3, the following applies:

Power consumption: 25 Watts
8 Cell Battery lifespan: It typically lasts for three hours
16 Cell Battery lifespan: It typically lasts for six hours

When the battery operates at Setting of 4, the following applies:

Power Usage capacity: 40 Watts
8 Cell Battery lifespan: It typically lasts for 2 hours
16 Cell Battery lifespan: It typically lasts for 4 hours

When the battery operates at Setting of 5, the following applies:

Power Usage: 50 Watts
8 Cell Battery lifespan: It typically lasts for 1.7 hours
The life span of 16 Cell Battery: It typically lasts for 3.3 hours

FAA Approved
Yes
Flow Settings
Pulse Dose with settings of one to five
Producer
Inogen
Maximum Oxygen Output
1050 ml per minute
Noise Level
Less than 39 Decibels and not as loud as a quiet conversation
Ranges of operation designed for Usage
The unit functions optimally at the following atmospheric condition:

Temperature: 41 to 104  degrees Fahrenheit (5 to 40 degrees Celsius)
Humidity: 0 percent to 95 percent, non-condensation
Altitude: It can work on altitude ranges of  roughly 10,000 feet (or an average of  3048 meters)

Oxygen Concentration
The oxygen concentration is roughly 90 for all the settings
Optimal ranges of Atmospheric Condition for Storage Ranges, Intended for Storage

Temperature: -4 to 140 Fahrenheit (-20 to 60 Celsius)
Humidity: 0 percent to 95 percent, non-condensing
Store in a Dry, Clean, Protected Setting.

Power

AC Power Supply 100-240 Volt, 50-60  Hertz
DC Power: Intended for car/boat/airplane usage
Why you may want to purchase the Inogen Gen 3 portable oxygen concentrator
The Inogen Gen 3 oxygen concentrator provides you with smart Delivery Technology whether you are asleep, resting or active.
Unlike a few oxygen systems, like portable tanks, liquid portable oxygen and a few other brands of portable oxygen concentrators, the Inogen Gen 3 has a history of saturating users and providing them with sufficient dosages of oxygen both while they sleep and while they are active.
With its intelligent oxygen delivery technology, the system easily detects when you change the environment and easily adjust the dosage to suit the situation. It automatically fine-tunes the oxygen delivery to boost the delivery of oxygen when you sleep.
Basically, your breath rate gets slower during rest or while you sleep. The Gen 3 system will identify when you have fewer breaths per minute and alter the amount of each volume of oxygen for you to be able to get an equivalent supply of oxygen every minute.
The systems Intelligent Delivery Technology equally discovers when you have lower mouth breaths at night, and when this occurs, it activates a bolus oxygen dosage depending on a fixed minute volume.
It is a great and reliable unit with the backing of a reputable company. With the unit, you can easily travel anywhere you want while also taking part in different types of activities.
It is a great value for the money
The system starts to operate as soon as you unbox it and hardly have any problem.
The battery life is great and they function optimally.
It is a portable oxygen concentrator like no other.
Who is the Inogen Gen 3 portable oxygen concentrator most suitable for?
If what you want is a small, lightweight and easy to transport but powerful oxygen concentrator, then go right out there and get this device. You will not be disappointed. It is surely one of the best out there. With its high oxygen pulse flow rate range of 1 to 5 settings, it is sure to provide you with all your oxygen needs at the right time and appropriate dosages.
Inogen Gen 4 Portable Concentrator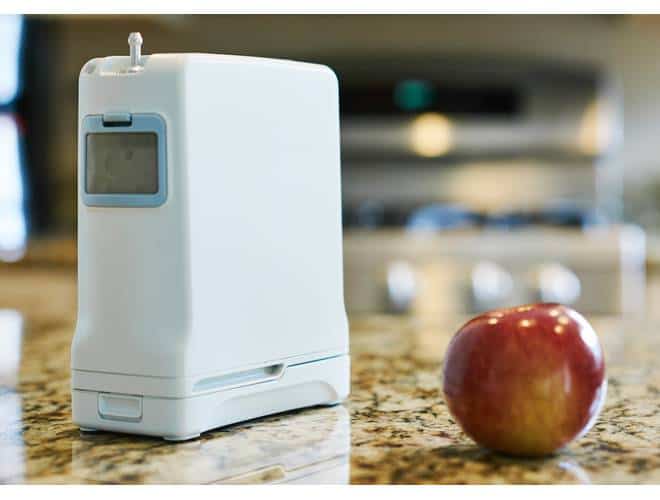 The Inogen Gen 4 is the smallest mobile-friendly oxygen concentrator from the popular brand of portable oxygen therapy systems. It delivers oxygen to patients in a hard-to-believe little pack with a noiseless system. It comes in oxygen pulse settings of one to three and is designed to make patients on oxygen therapy live a more independent and mobile life. It delivers oxygen to users 24 hours in a day and seven days in a week and can be charged both at home and while on the move which gives you a bit more freedom.
Besides the three different oxygen delivery rate settings, the unit comes with Imogen's Intelligent Delivery technology, just like the Inogen Gen 3 and contrary to most other brands of portable oxygen therapy systems. This pioneering technology helps the system to easily identify a breath. It supplies oxygen at the start of breath and within the interval of 400 milliseconds which is vital because it is within this duration that the majority of gaseous exchange occurs in the human lungs.
Oxygen delivery as soon as a breath start ensures that your body utilizes the generated oxygen more efficiently. At only 40 decibels, Gen 4 generates less noise than a standard indoor conversation. Thus, you feel more comfortable to use your oxygen on the move without constituting any form of disturbance to people around. It's is equally a good fit for use in a quiet atmosphere like the church and library especially if you are concerned about obvious systems.
Moreover, the units come in an Intelligent Delivery system which correctly estimates your breathing rate and alters the level of oxygen level supply as required. When you undertake physical exercise or when you're out and about, the system supplies you with smaller and faster spurts of oxygen to fulfill your oxygen requirements.
Nevertheless, in moments of rest or sleep, the unit offers you bugger boluses of oxygen at a slower pace to meet up with your body's slower respiratory rate. What this implies is that Inogen Gen 4 can efficiently be utilized both when the patient sleeps at night and while he or she is active during the day. Therefore the Inogen Gen 4 system eliminates for you the need of purchasing a different oxygen concentrator for use both during the day and at night.
The Inogen Gen 4 unit comes with a three-year warranty cover with a 1-year warranty on the sieve beds and accessories that come with the unit. Therefore, you've got cover for the whole system. For your beginner's pack, you get, the Inogen Gen 4 unit, one battery, Alternating Current power supply, Direct Current power cable, carry bag, cannula, and the user's manual. If you need additional batteries and more accessories, there are other packages you can subscribe to.
Quick Overview of Inogen G4 portable oxygen Concentrator
Dosage type: Pulse Dose
Weight: It weighs 2.8 Pounds when used with a Single Battery
Dimensions: It comes in 1/2 the size of the Gen 3
Battery life: When used with the Cell Battery, it has a battery lifespan of 4.3 Hour when placed at the Setting of 2
A package includes the Gen 4 device, one battery, Alternating Current power supply, Direct Current power cable, carry strap and bag, cannula and user's manual.
Inogen Gen 4 Accessories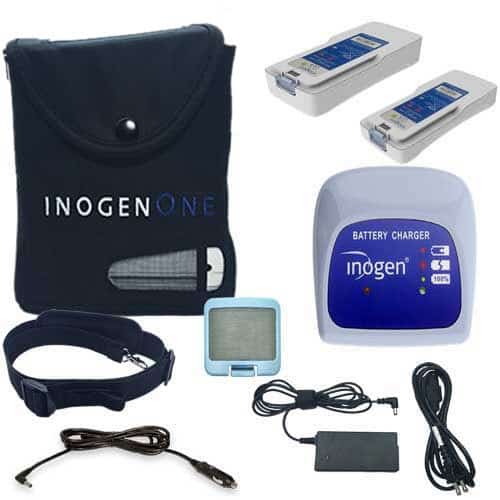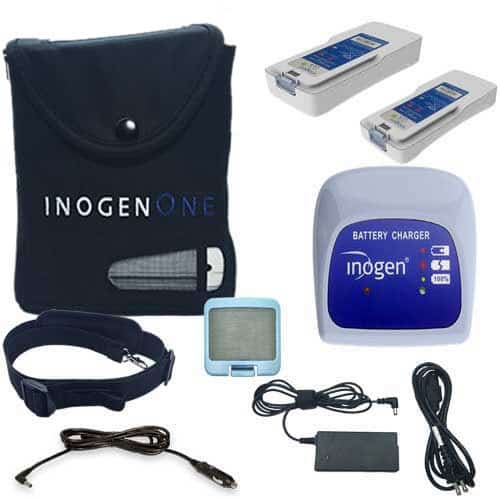 The Inogen Gen 4 comes with accessories that are planned to make it more portable and easier to use. The accessories that come with Inogen Gen 4 equally help to improve the battery life and power up the system. They prevent the system from easily scratching and denting. Besides, the accessories make it easy to transport the system with fewer hassles. The accessories of Inogen Gen 4 include Gen 4 batteries; both single and double batteries Gen 4 external chargers and power cords.
Inogen Gen 4: Why the unit is great for travels and errands
The Inogen Gen 4 oxygen concentrator is a very portable system. It is very suitable for your traveling needs and can work both in cars and when you board airplanes. With Airline 150 percent battery requirement for a flight the unit's battery can last for 7 hour hours with a 12 cell battery when you need to do international travels. Where there is no onboard charging facility, you can fulfill the airline's battery requirement with 3 different units if you need to do international travels that'd take as much as 13 to 16 travel hours.
Things to consider
Although Inogen Gen 4 is smaller than Inogen Gen 3, it is a bit noisier and makes some popping noise
Some users have discovered than their unit battery died after roughly two years of occasional usage.
The strap could be made stronger.
Features and specifications of Inogen Gen 4 portable oxygen concentrator: Table Overview
Product Features

The Inogen Gen 4 is structured to provide users oxygen full time 24 hours, 7 days a week
It operates quite at a noise level only 40 decibels
The Single battery of the unit can last as much as 2 hours 40 minutes  while the extended battery can live up  to five hours
The battery is FAA Approved

Dimensions
It comes in dimensions of 5.91 inches Width by  2.68 inches Depth and  a 7.2 inches Height  (with a single battery)
Product Weight
2.8 pounds with a single battery, 3.3 pounds with double battery
Manufacturer's Warranty
Three Year Standard Warranty for the Gen 4 unit itself
Battery Charge Duration

Single Battery: It takes roughly 3.25 hours to charge the battery with either AC or DC power supply
Double Battery: It takes roughly 6 hours to charge the battery with  either AC or DC power supply

Battery runtime or lifespan
When the battery operates at Setting of 1, the following applies:

4 Cell Battery: The battery lasts an average period of 2 hours 40 minutes.
8 Cell Battery: The battery lasts an average period of  5 hours

When the battery operates at Setting of 2, the following applies:

4 Cell Battery: The battery lasts for an average period of 2 hours 15 minutes
8 Cell Battery: The battery lasts for roughly 4 hours 30 minutes.

When the battery operates at Setting of 4, the following applies:

4 Cell Battery: The battery lasts for an average period of 1 hour 20 minutes
8 Cell Battery: The battery lasts for an  average period of 2 hours 30 minutes

FAA Approved
Yes
Flow Settings
Pulse Dose Delivery: It comes in flow settings of  1, 2 and 3
Producer
Inogen
Noise Level
It comes in a minimal noise level of 40 decibels at a 3.0 pulse dose setting  equivalent to the noise from a quiet conversation
The optimal atmospheric condition for normal

Operating Ranges,

Temperature:  The optimal temperature operating ranges varies from 41 to 104 degrees Fahrenheit (5 to 40 degrees Celsius)
Humidity: The optimal humidity level ranges from 0 percent to 95 percent, non-condensing
Altitude: It functions optimally at an altitude level of  roughly 10,000 feet (3048 m)
Atmospheric Pressure: It delivers at atmospheric pressure of roughly 700 hPa to 1010 hPa
Power Usage
It charges both through an AC Power Supply of 100 to 240 volts, 50-60 Hertz (automated sensor technology to make it suitable for use in any part of the globe)
DC Power Cable: for mobile use in the car
Optimal ranges of Atmospheric situation for Storage
Temperature: It functions optimally at temperature ranges of -13 to 158 degrees Fahrenheit (-25 to 70 Celsius)
Humidity: It works at the humidity level of  zero to 95 percent, non- condensing humidity
Altitude: It functions at an altitude level of zero to 10,000 feet (0 to 3048 meters)
Store in a dry environment
User Interface
It features easy to use control features and legible LCD screen
Inogen Gen 3 vs. Inogen Gen 4 Concentrator Comparison

Selecting a suitable oxygen concentrator is a lot of hassles especially if you are not well-informed. There are multiple oxygen concentrators currently in the market. So, navigating the market and selecting the right choice can be nerve-wracking.
The most popular portable oxygen concentrator in the market currently is from Inogen's brand. Inogen has a well-established reputation when it comes to designing small, lightweight, and trustworthy oxygen concentrators. The company provides users with a few types of oxygen concentrators. But in this article, we want to look extensively at the features of Inogen Gen 3 vs. Inogen Gen 4. These two oxygen concentrators from this premium brand are good products. However, they differ slightly from each other and your final choice will depend on your specific oxygen needs.
To help you decide which among these two oxygen concentrators suit your needs, we are going to make a side by side comparison of these two products in this section of the article. We are going to base our comparison on the following factors:
Inogen Gen 3 vs Inogen Gen 4 comparison: Factors to consider
1. Inogen Gen 3 vs. Inogen Gen 4 Oxygen Flow Settings
While the Inogen Gen 3 and Gen 4 have many similar features, they have unique features that set them apart from each other. Both Inogen G3 and G4 come in oxygen pulse delivery mode. Delivering oxygen through this mode is beneficial because it preserves oxygen. Besides, it adjusts the delivery setting depending on what you need.
Whereas Inogen Gen 3 delivers pulse settings that range from 1 to 5, the Gen 4 delivers oxygen with pulse settings of 1 to 3.Therefore, while the Gen 3 deliver a maximum of 5 liters every minute, the Gen 4 merely delivers a maximum of 3 liters of oxygen every minute. Multiple pulse delivery settings are beneficial as it will adjust to different activities level and delivers a suitable amount of oxygen at any given time like when you are active and you are resting or sleeping.
The two portable oxygen therapy systems use pulse delivery. This means that any time the machine detects a breath, it sends out a bolus or outburst of oxygen each time a breath is detected. Because the design only allows the system to deliver oxygen when the breath is detected, it is unlike a few oxygen concentrators that deliver oxygen non-stop. This feature also impacted on the size and makes these two Oxygen therapy systems from Inogen small-sized and lightweight.
The Inogen Gen 3 and its sister Unit Inogen Gen 4 integrates Inogen's Intelligent Delivery Technology. This breath intelligent detection technology is quick and exceptional sensitivity. This ensures that it only delivers oxygen to users at the start of every breath cycle. It aswell increases the oxygen delivery rate when breath rate decreases by activating a bigger bolus size depending on a fixed volume rate of delivery.
Equally, when the machine detects a faster breathing rate, it activates a smaller bolus size which may result in out-breathing the unit's capacity. If you notice that you constantly experience short of breath when you utilize an Inogen, it could be as a result of a fast breathing rate. You may need to get a different oxygen concentrator model to fulfill your requirements.
One greater feature of Inogen oxygen therapies is the auto pulse mode. The majority of oxygen therapy patients commonly breathe through their mouths and anytime they breathe through their mouths, the unit detects it and does not deliver oxygen. When the system does not detect oxygen, it will make an audible alert sound and if it stills fails to detect breath, it will enter into an auto pulse mode and this time it delivers a bolus of oxygen intermittently till when it detects a breath.
Photo credit: Oxygen concentrator store
2. Weight and Size
These two portable oxygen concentrators weigh less than 5 lbs. While the Inogen Gen 4 weighs less than the Inogen Gen 3 and with a weight of 2.8 lbs with a single or small battery and a weight of 3.5 lbs with the 8-cell (large) battery. The Inogen Gen 3 model weighs 4.8 lbs. with a standard –cell or small battery and weighs (5.8 lbs. with the large battery).
The two concentrators are comparatively lightweight and portable and can easily be taken while traveling. The Inogen Gen 4 is the most lightweight concentrator ever available in the market while the Inogen Gen 3 is the smallest concentrator in the market with a pulse setting of 1 to 5. The Gen 4 concentrator comes with roughly 7 inches height, 6 inches width, and roughly 3 inches depth. The Inogen Gen 3 concentrator is a bit above 8-inches tall, nearly nine inches wide, and 3 inches deep.
3. Battery Life
Both Inogen Gen 3 vs Inogen Gen 4 concentrators have two battery options; a smaller and lighter one and a larger double battery which doubles the battery time on the majority of the settings. However, while Inogen Gen 4 comes with a single battery with 4 cells and a double battery with 8 cells, the Inogen Gen 3's single battery comes with 8 cells while its double battery comes with 16 cells.
How long you will be able to use the unit at any given time depends on whether it is using a single or double battery and the oxygen pulse setting the machine is running. Inogen Gen 3 tends to have a longer run time because it comes with a larger battery.
For Inogen Gen 3 concentrator with the 8-cell battery, the battery life is 1.7 hours when the setting is on 5 and the battery life will average 4.5 hours of battery life when on setting one.
For Inogen Gen 4, the system lasts only for an average of 1.2 hours when the setting is on three and when the setting is on three, it lasts for an average of 2.4 hours. Besides the battery that each of these units can in, both of these oxygen concentrators come with an AC power adapter. So, they can run constantly by plugging them into a wall outlet.
They equally come with a DC power adapter which you can plug into a supplementary power outlet in your car. This is useful as it enables you to run the machine through the battery of your car and ensure your battery is fully charged by the time you arrive at your travel destination.
4. Portability
While their stationary concentrator is heavier than Gen 3 and Gen 4 they are lighter than similar brands and can easily be transported. The Inogen gen 3 and gen 4 are correspondingly lighter. Their lightweight makes it easy to move it about. They were built for portability. Besides, their carry bag makes it easy to carry with the included shoulder strap. The two devices are less than 8.25 inches high.
Inogen provides one of the best lightweight and portable oxygen concentrators in the market. Both their concentrator, Gen 3 and Gen 4 are lightweight as they were built for portability
5. Price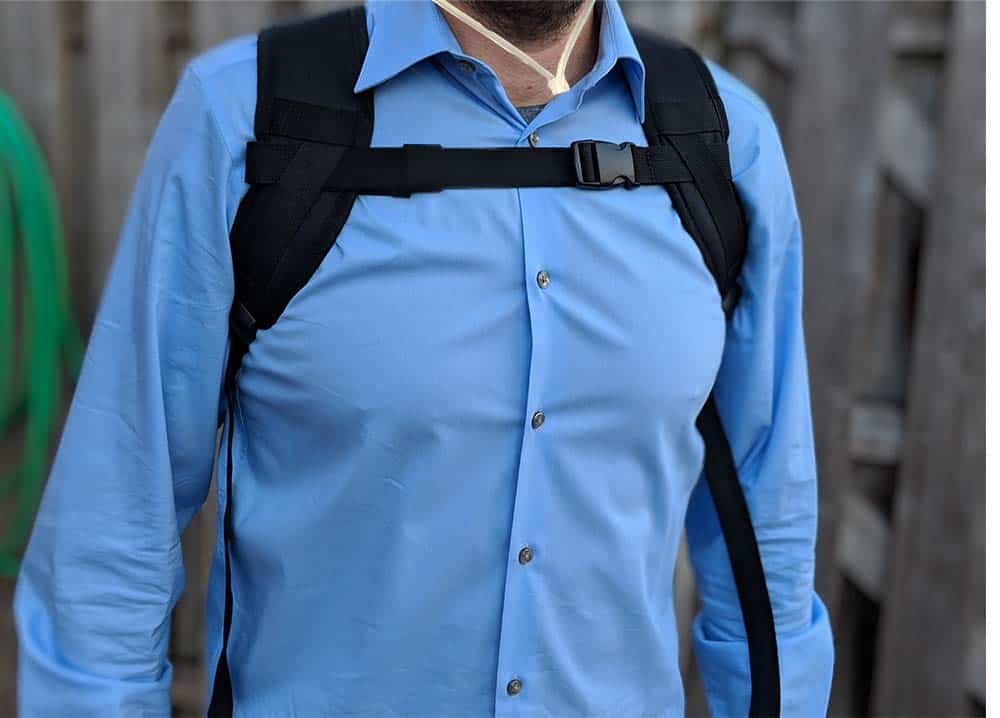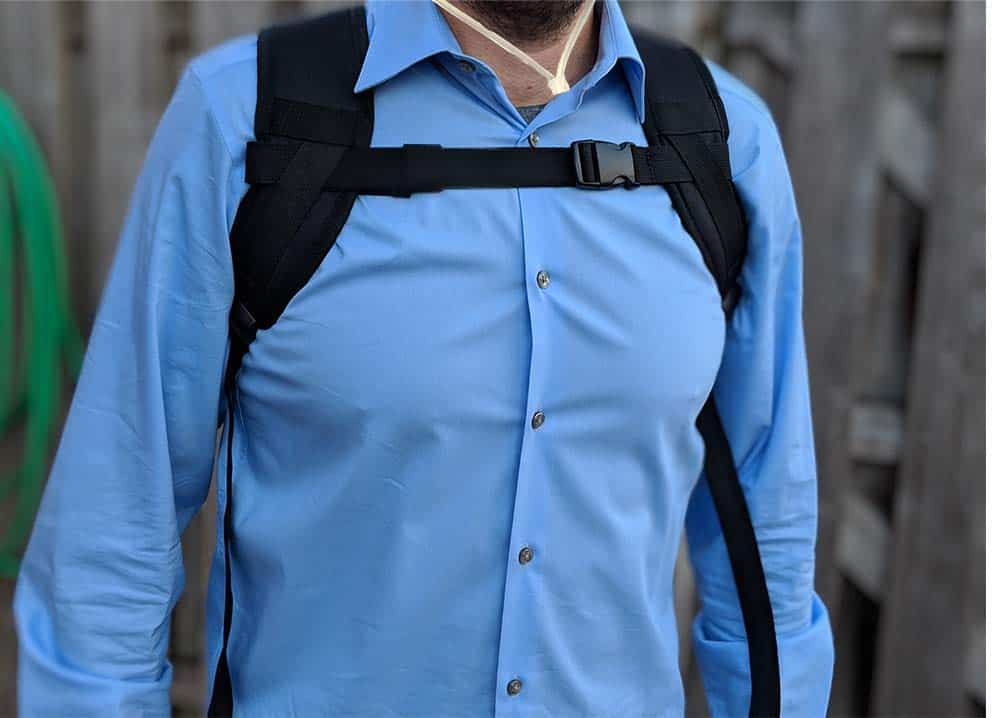 It may interest you to know that Inogen sells these two concentrators at the same price point. Both units cost 2.295 dollars for the main system. Thus, price is not a differentiating factor between these two systems. Thus, when you buy the systems depending on the one you finally settle on also purchase the carry bag, the carry bags are sold separately.
Inogen has designed a pricing structure that makes it easy for buyers to purchase only what they need and not what they can afford. Although the two devices cost more than the In-home model, the extra price is to account for the additional accessories that come with the portable models. Given their price, you can select either Inogen Gen 3 and Inogen Gen 4 based on what your needs are and not based on any pricing factor.
Power Source
While the in-home system makes use of the AC power supply system that alters based on the setting used, the Inogen Gen 2 and Inogen Gen 4 make use of a battery system that can take up "Single standard eight cells Batteries" and "Double Batteries with sixteen battery cells. The double battery is two single batteries structured as one. Therefore, this makes the battery life of such cells to double. While you'd expect the life in Inogen Gen 4 to be better than the battery life of Inogen Gen 3, the reality is far from that. The double battery of Gen 3 can last for nearly 10 hours depending on the pulse setting while the double battery of Gen 4 has a life span of 5 hours.
Whether you should get a single battery or double battery depends on the length of your proposed journey and whether you want to go for a prolonged trip. If you are traveling to long distances, it is wise to have an alternative battery to swap when the current one discharges. Luckily, these Inogen mobile units also come with a DC power supply cable you can use in your car cigarette lighter or DC power supply to charge your device while on the go. With the DC cable, your car battery allows you to charge your concentrator and so this can improve the battery life. Also, the Inogen Gen 3 and the Inogen Gen 4 can equally run on the AC power supply while you are at home. Therefore, you don't need to swap the battery when you are at home.
Photo credit: Oxygen concentrator store
Airplane Travel
The Inogen Gen 3 and Gen 4 fulfill the FAA requirements for use in airplanes. The small size and long battery runtime are your preferred choice when going away through air travel. Although you may be tempted to think that the unit with a higher pulse flow setting is the best, the G4 that comes with only 3 flow settings come with extra benefits FAA compliance (for air travel) and it's lightweight.
The major deciding factor is whether your doctor decides you require over 3 liters of oxygen for any reason like when you engage in physical exercise, in such situations, you require Gen 3 as Gen 4 won't be suitable. However, if your doctor does not think you will need above three liters of oxygen besides in an emergency situation, the best option would be the Gen 4.
Overall, consult your doctor for advice on your oxygen needs and ensure you select the option that will fulfill your oxygen needs in different circumstances.
Extra Information
These two portable oxygen concentrators from Inogen-Gen 3 and Gen 4 are quiet operating machines, with 39 decibels for the noise level of Gen 3 and 40 decibels for the noise level of the Gen 4. The noise level is negligible and can compare to the sound of a "quiet conversation." The Gen 3 model features a carry bag with a strap on the bag while the Gen 4 model comes with a strap built into the oxygen concentrator unit and comes with a different carry bag.
The Final Selection: Inogen Gen 3 vs. Inogen Gen 4
Overall, the Specifications of the Inogen Gen 3 and the Inogen Gen 4 are comparatively related to one another while the Gen 3 model is bigger and heavier, it gives you the chances to utilize more pulse settings than the Gen 4 model. These two oxygen concentrator models are designed for individuals with COPD when they are out-and-about or when they are at home.
You should go for the Inogen Gen 3 if your oxygen need is higher and you require oxygen concentrator with a longer battery lifespan. Although it weighs more than the Gen 4, with a weight of only 4.8 pounds, Gen 3 is one of the most lightweight oxygen concentrators you can found anywhere in the market. Even though, you currently require less oxygen, you never know, you may need to use more oxygen in the future.
The increased flow rate that comes with Inogen Gen 3 is an additional value that could be beneficial to you for long-term oxygen therapy solutions. Besides, Gen 3 comes with a longer battery lifespan which roughly doubles the battery lifespan of the Gen 4 model. This gives you more flexibility and allows you to go away on a longer period of excursion without worrying when to dash back to a power source to ensure you don't run out of the battery power.
If you are just starting out on oxygen therapy and you have only minimal oxygen requirement or if the size or weight is your major concern like individuals with back and shoulder problems, your best choice would be the Inogen Gen 4. Besides being smaller and lighter than Inogen gen 3, you can carry it around your waist and this makes a great solution for individuals with back and shoulder issues.
Both the Inogen Gen 3 and the Inogen Gen 4 are among the best portable oxygen concentrators available n the market. For their proven success records and efficiency, we are proud to recommend these two models of oxygen therapy system to any patient who is placed on oxygen therapy.
Inogen Gen 3 vs Inogen Gen 4 comparison table: A Quick Glance
Helpful Tips for Buying Used Oxygen Concentrators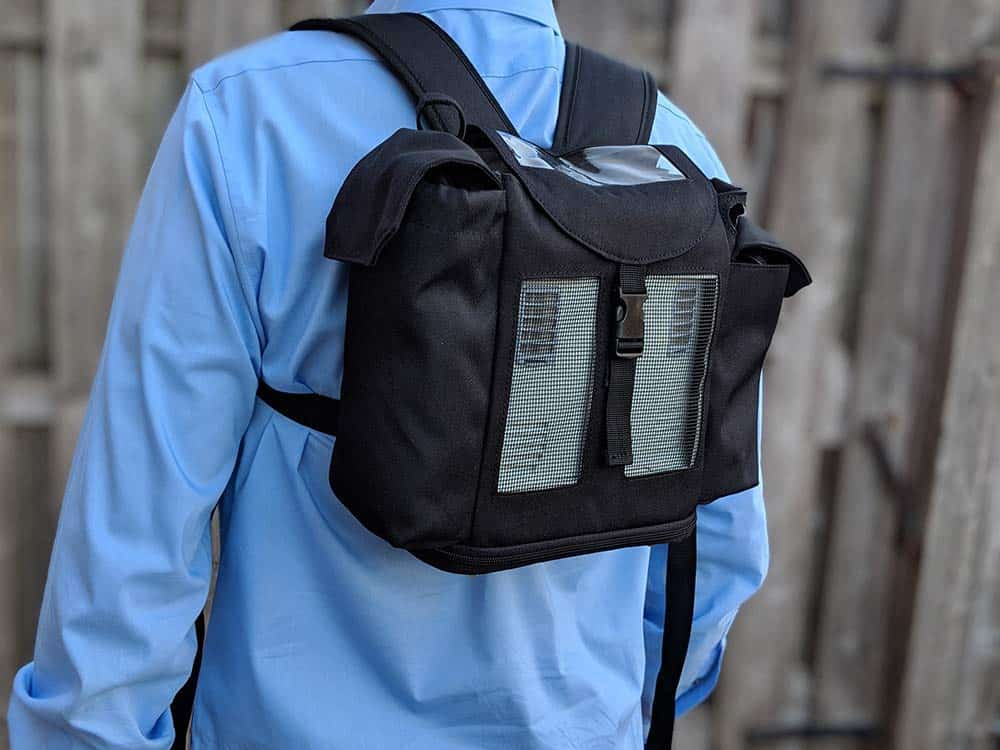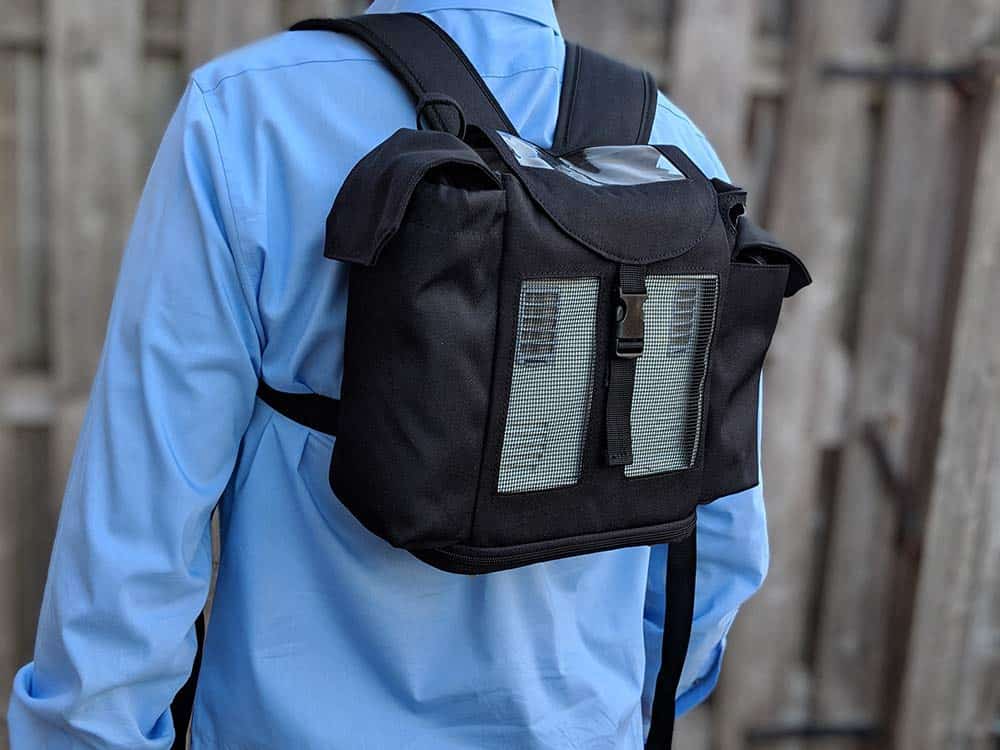 Oxygen concentrators are usually on the high side. You can lower the cost of procurement by going for a used oxygen concentrator. Although you can save a significant amount of money doing this, you have to be cautious, so you don't end up throwing your hard-earned money into the ditch.
To ensure you get a used portable oxygen concentrator or a used home oxygen concentrator. These factors are very vital. They will ensure you purchase your unit from the right source and you will equally be happy with the resale value.
Factors to consider before purchasing a used oxygen concentrator
1. Choosing a suitable device
With the multiple brands of equipment and models available in the market, it can be hard for you to select suitable equipment. You will need to get a professional provider with wide selections of different models and brands to give you multiple options.
The provider must also be knowledgeable to advise you on the best suitable product for your needs. Most people end up choosing an option which would hardly meet their medical oxygen needs. Purchasing an unsuitable unit can put your health in danger.
Returning back the unit can equally be a lot of hassles and a bit costly. You may need to pay more than 500 dollars to follow the small print in return policies. Your best solution is to work with a recognized dealer who represents more than one brand of the oxygen concentrator. This way you enjoy peace of mind that you are making the best choice for your health and accordance with your day to day lifestyle.
2. The dealer you purchase from is significant
Buying from a recognized dealer is worthwhile. You never know, you could require additional information after purchasing the unit. So, buying from a reputable dealer will make life easier when you need after purchase support like further usage advice, technical support, extra equipment or if you want to sell your unit back.
In this type of situation using a dealer with technical knowledge can be invaluable. Your machine could malfunction for instance. It could be difficult to get good technical support when you are already facing a problem. So, it is better to speak with the support department before you make your purchase to ensure that you will get after purchase help should you need one.
Also worth noting, the manufacturers in this industry are unique in that all repair work must go through the retailer where you purchased your unit. Good support can be invaluable.
3. Be conscious of your data security:
It should really worry you immensely to hand over your private information, financial information and medical details to someone you don't know. Any data breach can lead to very expensive consequences.
Having said these, consider the tips below when purchasing used oxygen concentrator to ensure you stay safe especially if you want to buy online.
Factors to consider when buying Used Oxygen Concentrators Online
While you can get a good deal from reputable online sources, you should also be conscious of the potential cheating from unscrupulous elements. While purchasing things online, the product may not reflect the true nature or quality of the product. If you end up making a wrong purchase, you will be in for a costly mistake. In the end, you could be spending so much more money than you would have used to purchase a new and unused model.
Follow the steps below to ensure you purchase rightly:
1. Check to ensure that you purchase from a Real Company
The best way to ensure that the company you want to purchase from is legitimate and real is if they are accredited by an external body. Given that oxygen therapy is a prescription medical treatment frequently given to the elderly, the government endorsed nine accrediting bodies to monitor and regulate care.
The nine approved accrediting bodies include the following:
So, check that the company is accredited with any of these nine bodies. Besides these nine bodies, no other government certified agency can check if the business you want to purchase from is truly accredited for health, safety, and business best practices.
These third-party agencies check and authenticate the business processes and practices of medical companies usually by conducting an audit for a full day. They'd normally check if the company complies with the HIPAA requirements, credit card supervision, support systems, neatness, and financial viability.
Besides ensuring that the company you want to purchase from follows acceptable business practices, you want to also ensure you have a backup route to channel your complaints if things should go contrary to expectations.
So, we propose that you verify beforehand from the company you want to purchase from if they are accredited, which accrediting body and how you can find their company from the website of the accrediting body.
2. Check the company's rating on the Better Business Bureau's Website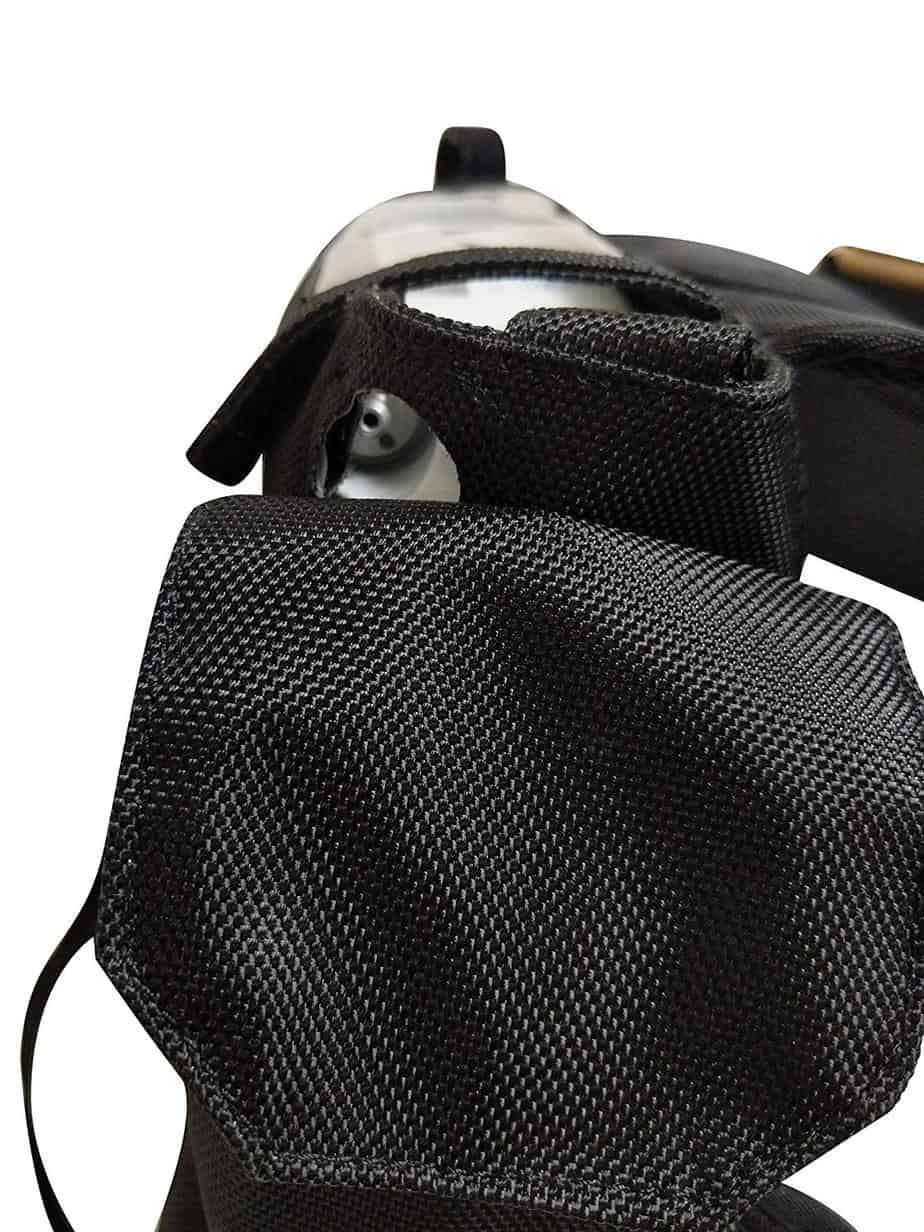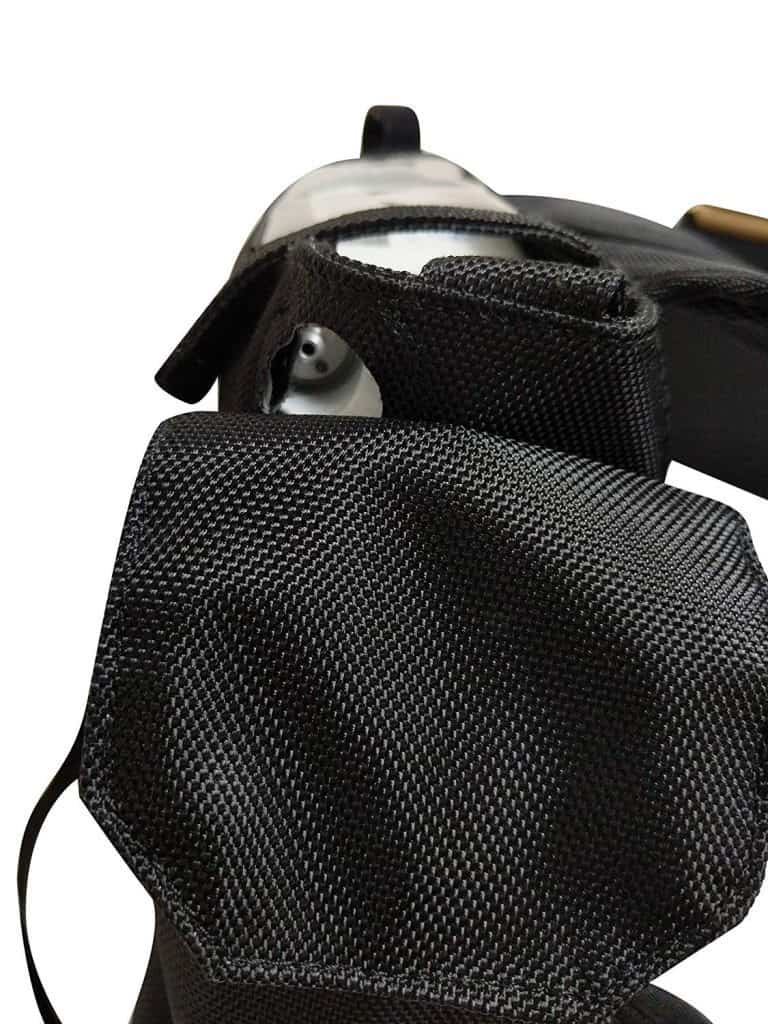 Regrettably, businesses currently buy better business bureau ratings. Some websites occasionally post a picture of BBB ratings without any actual association with the BBB. So, be careful! Don't jump in to purchase from a site because it displays an A+ rating with the BBB. You should always click through the BBB website or give the BBB a call to find out if the rating the company displays on its website is authentic or not.
When you visit the company page read the issues they have had with customers and how they handled it in the past. Every company will experience issues with customers from time to time. The concentration should be on how the company manages its customer's concerns. Examine particularly, the company's return policies and issues with the company's product.
If you couldn't find a company's official report on the better bureau website, there may be an issue behind this. It should be a cause of concern. So be careful about who you purchase your products.
We recommend you read the issues that have come up. Every company will have "issues," and what you should be concerned about it how it addresses customer concerns. Pay particular attention to people with returns or product issues. If a retailer does not have an "official" history with the BBB, beware because there is likely a reason.
3. Confirm the physical Address of the company
Although, we don't recommend purchasing from non-accredited companies if you really have to, ensure they have a physical address you can visit if things go wrong. A lot of companies operate with virtual addresses and if you want to ensure that the company you intend to use is authentic try to trace it to a physical address. You can verify if the address they put on their site exists through Google map.
Some companies pay a minimal sum to appear they are located in a specific office building and utilize such an address when operating only. So be conscious of a business with an address that many other businesses use. You need to do this because you don't want only purchase your device but also the company would be there to provide you support if anything goes wrong.
4. Check that the company is true to its advertisement policies
When a company utilizes questionable advertisement techniques, the implication is that they are commissioned agents who engage in the aggressive pre-sale campaign. Most likely these advertising agencies would not be there when you would require support.
5. Purchasing from non-accredited companies could constitute some health issues
Medical equipment can harbor harmful microorganisms if not well maintained. Because you are purchasing a used oxygen concentrator, you want to ensure that they are in perfect working condition and hygienic. You need some special cleaning chemicals and properly defined procedures to keep these devices suitably clean. When you use a company that is not accredited, you will not know, whether or not, the units are cleaned properly following the right procedures.
Moreover, you can get a unit that seems to be functioning but fails to supply medical grade oxygen. Oxygen purification requires specialized and standardized equipment. Even when you see such words like "certified pre-owned concentrator" or "our technicians inspect," you can really be sure on the quality of the product you want to purchase except the company's is accredited and you could trace their avowal to BBB site.
7. Examine the Company's Return Policies Critically
There ought to be functional return policies to keep you and even the business protected. Tell the company about your situation. If the company is reputable, they will work with you to make sure they meet your needs. Carefully read the company's return policy. The majority of non-reputable businesses out there would hardly let you return the product once you've opened the box.
6. Oxygen Concentrators frequently requires a prescription
This is vital and beneficial to customers because, without prescription, majorities of customers struggle to figure out the best suitable concentrator for their oxygen needs. Also, it is essential to have your RX on file in case you experience any issue with the unit when you travel. Although, this not without hassles, it is essential to do things as stipulated by law to keep both buyers and businesses safe.
Companies that do not ask you for prescriptions must be non-accredited. They could be consciously circumventing the law and compromising your safety. When a dealer promises to obtain your RX, ensure you're entrusting your personal health information into the hands of a reputable accredited agency and make sure you have them send you a copy.
9. State Accreditation/Licensing for supplementary Oxygen therapy
Rules for being accredited for selling oxygen concentrators vary from state to state. Some states are stricter with their rules. Florida, for instance, has a very strict policy for being licensed to sell oxygen. It includes fulfilling such conditions as a brick and mortar office location, financial viability, and efficient business practices. Reputable vendors are licensed.
This is very beneficial for customers and ensures they are protected and the company won't be taking advantage of them. If you live in Florida, follow the link to check if the company you want to purchase from is licensed by the state to sell oxygen. For prospective buyers from other states, try to get similar information from your state before you purchase from a company.
Final conclusion purchasing Used Oxygen Concentrators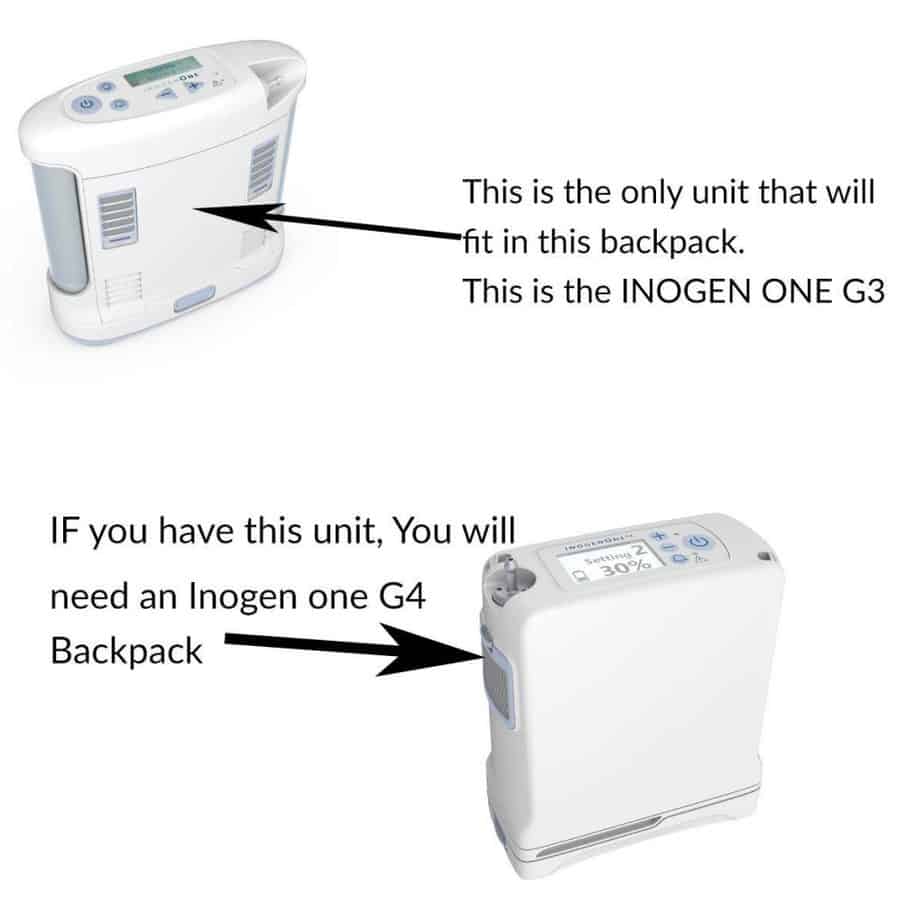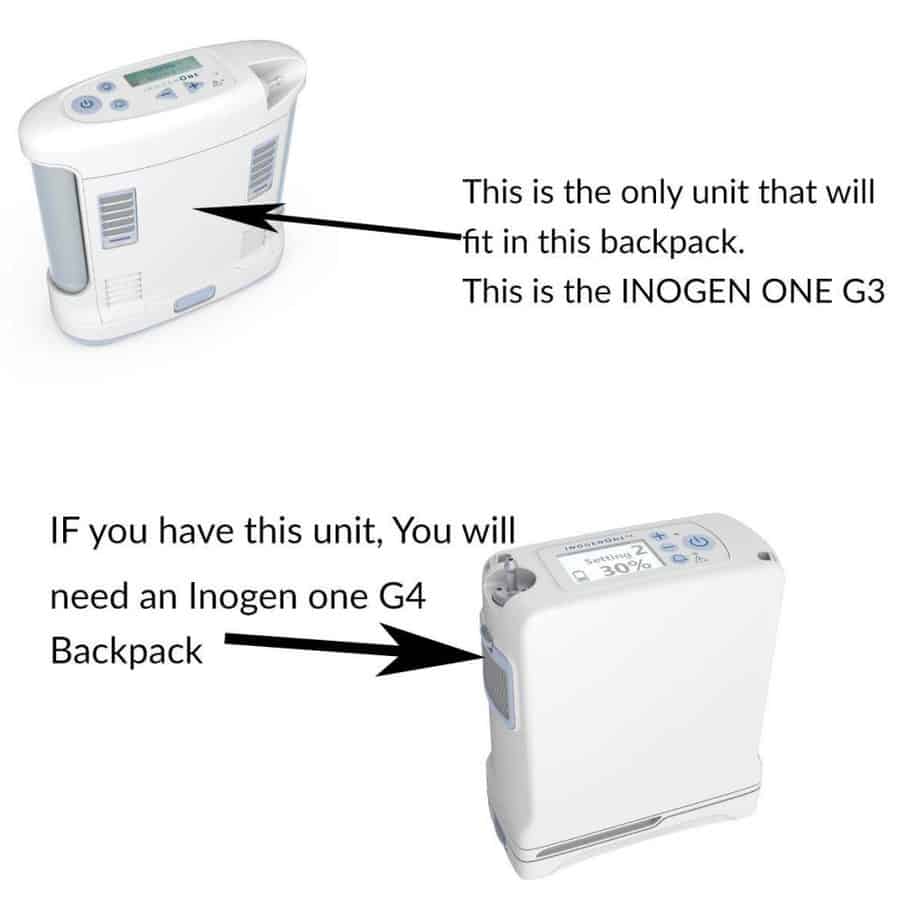 While we recommend purchasing used oxygen concentrators if you want to save money, you need to be careful to select from a suitable company. You may end up buying what doesn't even worth the low price you paid for it.
Deciding whether to buy a used concentrator or new one, bear in mind that no one answer to the question will work in all situations for all people. Therefore, try to do your research to get a concentrator that meets your oxygen needs, the one that is suitable for your lifestyle and budget now or old.
What is the benefit of using Oxygen supplements?
The oxygen supplements are commonly recommended for individuals who have lack sufficient supply of oxygen. When the systems start to improve after using oxygen supplement for a while, the symptoms of insufficient oxygen starts to improve and your body will start to get the needed therapy.
This will make you experience a burst of physical energy. Also, because oxygen affects the function of brain cells, you will probably observe a general boost on your whole brain function and health. The advantages of using an oxygen supplement will become immediately apparent once you start to use your concentrator.
While wearing a cannula is not what you want in an ideal situation, advanced technology now makes very soft cannula tubing possible. There are equally very subtle cannula laden eyeglasses. The therapy will help you to regain your viability so you can get as active as you use to be which would improve your overall health.
Also, as soon as you start to experience the personal freedom of returning to work, making trips and visiting your loved ones, you'd appreciate what the concentrator and cannula are doing for you and will find it easier to adapt to using the machine.
Does Oxygen Supplement have any side-effect?
You may be tempted to think that you can live comfortably without oxygen supplement, however, using one greatly boosts the quality of life. An erroneous conception is that using oxygen supplements will make you more dependent on the therapy and eventually weaken your natural capacity to process oxygen.
On the contrary, oxygen therapy boosts your body's natural systems and makes them function more effectively. It will minimize excessive strain, and increase your general health.
A potential side-effect of oxygen therapy is occasional nose dryness or sinuses. You may need to try out various types of cannulas or skin gels to get a comfortable and suitable arrangement. Thankfully, with the present-day modernizations in cannula technology, you can easily get a softer, properly cushioned, and a more comfy fit.
The process of operation of Oxygen Concentrators
Irrespective of size, the mode of operation of all oxygen concentrators is the same. First, the concentrator sucks up the air around it via the filter and eliminates air particles and atmospheric air containing a mixture of gases. After filtering the air, the filtered air travels through a molecular sieve chamber which separates the oxygen from the nitrogen and other atmospheric gases. The machine will then eliminate the other gases and retain only pure oxygen molecules.
The pure oxygen produced is then made into concentrates so it meets the grade of medical oxygen. The medical-grade oxygen produced is instantly supplied to the patient through a nasal cannula. During operational periods, you can perceive a distinguishing intake and elimination cycle.
Stationary Vs. Portable Oxygen Concentrators
Once between the stationary ("in-home") oxygen concentrator and portable oxygen concentrator is their size and ease of moving them about. The stationery or home oxygen concentrators are basically larger in size and are designed to be utilized at home while the portable oxygen concentrators are smaller, lighter and are designed for use when you are on the go.
They are just as their name implies portable units. Their mode of operation is similar to that of the home oxygen concentrators, the only, however, is that they run on battery power and on DC power sources like the cigarette lighter built into cars. They are basically structured to substitute oxygen tanks and offer patients extra flexibility band mobility.
The stationary oxygen concentrators come in stationary settings that are easy to understand and manipulate. Besides pressing the power button, the main alteration that you need to do on the majority of them is the flow tubing with a dial on the base.
This knob alters the liter flow for every minute. If you are using a recent version of stationary oxygen concentrators, you'll alter the settings through "+" and "-" knobs. Use the "+" sign settings to increase the airflow and use the "-" sign setting to reduce the airflow.
Patients suffering from Sleep apnea are commonly placed on oxygen supplementation therapy. Patients with a CPAP or BiPAP and are using oxygen supplement links up their sleep apnea machine to the home oxygen concentrator for a continuous supply of oxygen.
Portable Oxygen Concentrators
The main difference between the home oxygen concentrator and the portable oxygen concentrator as we mentioned above is in ease of transportation. The mode of operation of these two types of oxygen concentrators is mainly the same. However, the possibility to run a portable concentrator through extra sources of power and give patients more flexibility. The patients are now no longer concerned about exhausting the oxygen in their tank. Their major concern with these portable units is to ensure that they can easily access a power source to recharge their units when necessary.
Pulse vs. Continuous Flow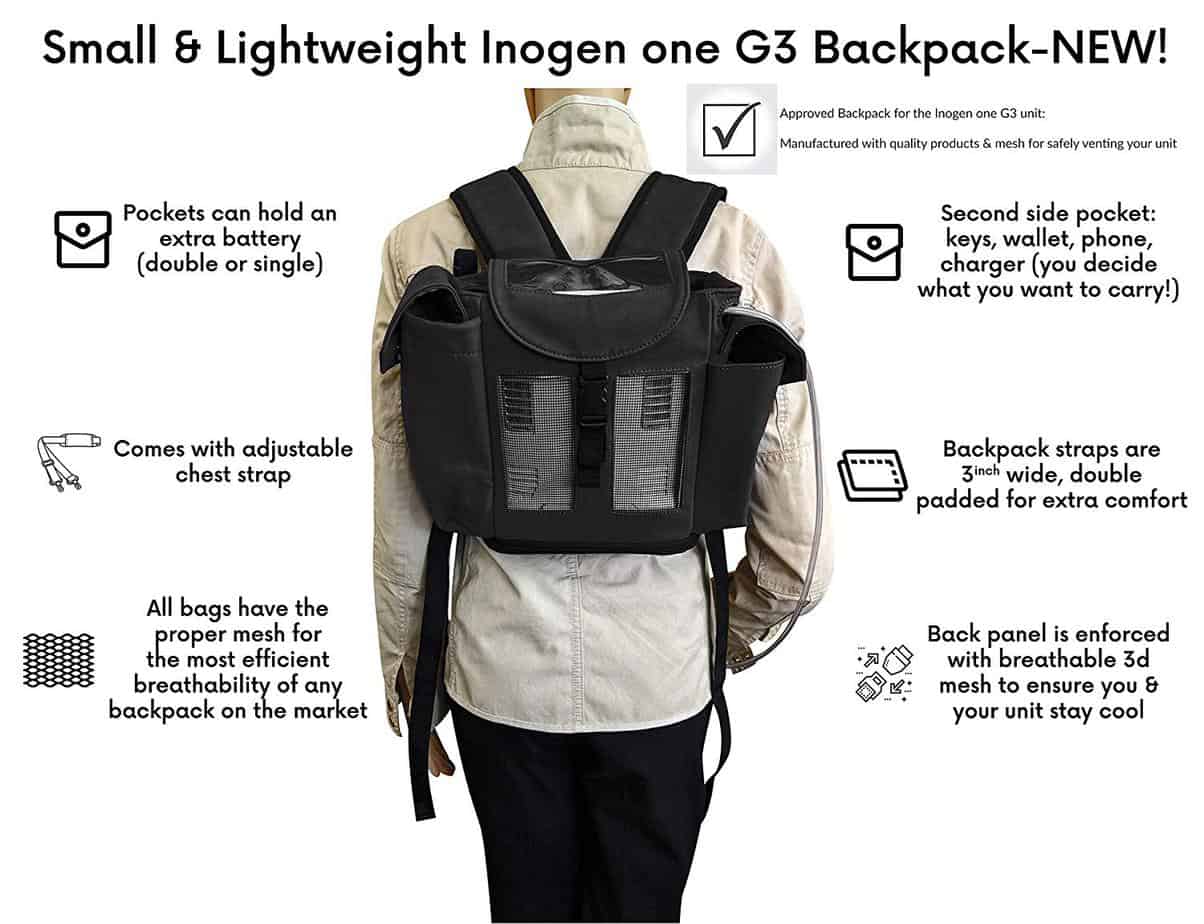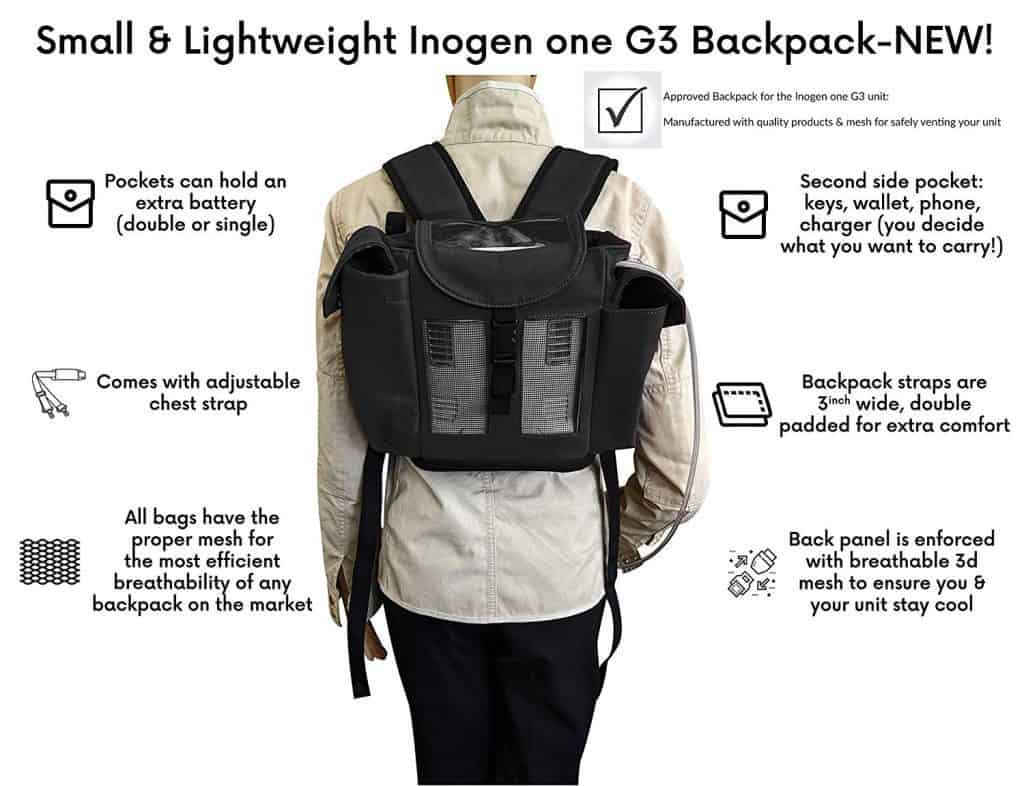 The portable oxygen concentrator functions through two different methods. While some work through pulse dose, others function through a combination of pulse dose and continuous flow. Pulse dose is a form of supplementary oxygen delivery that replicates the methods that were previously used for the delivery of oxygen stored in a supply tank.
Pulse dosing implies that rather than engage in continuous delivery of oxygen into the nostril of the patient, the oxygen is supplied to the patient's nostrils in short spurts referred to as a bolus anytime the patient breathes in. Pulse dosing in a portable oxygen concentrator makes it possible for the device to utilize a less heavy and smaller compressor because the machine does require such hard work. It equally assists the machine to lengthen its battery life for an equivalent reason.
The second method of delivery utilized by oxygen concentrators is where continuous flow is merged with pulse flow. These machines can change between pulse dose and continuous flow once you press the knob. This system of delivery helps patients and offers them more flexibility of changing to pulse delivery when they want to prolong their battery and return back to the continuous flow when the unit is plugged into an AC power supply to be utilized especially while sleeping at night.
A lot of research has been conducted to verify the benefit that comes from using pulse and continuous flow concentrators vs. only pulse dose. We suggest that you always seek your doctor's advice to know which delivery method is suitable for your medical condition and lifestyle. However, the general recommendation from doctors is to use continuous flow if you need supplemental oxygen therapy at night.
Settings of the oxygen concentrators
While continuous flow systems are easy to set. All you need to do is choose the number of liters per minute of oxygen, pulse dose oxygen concentrators comes with a more complex setting mechanism. As soon as you get more accustomed to usin