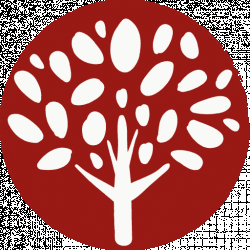 Latest posts by WizerList Team
(see all)
Do you feel as if no one speaks intelligibly anymore or are conversations you get involved in becoming somewhat difficult to follow? Have you started noticing that impatient look on your colleagues' faces because they have no choice but to repeat whatever they were saying to you? If these situations sound somewhat familiar to you, then it may be time you got yourself a high-quality hearing aid, and there is no other brand more qualified than Miracle-Ear Hearing Aids.
Miracle-Ear Hearing Aids
Miracle-Ear Hearing Aids is one of the best brands known for creating innovative listening devices to help people with hearing loss overcome their situation. This is a brand that understands and believes that unintrusive hearing aids are the perfect solution for living a decent life interacting and communicating with friends, colleagues, and family. Without hearing aids, people with hearing loss issues will spend their days in seclusion, cut off from the world. This is a painful problem for sure, one that you do not have to experience if you get your hands on a sophisticated hearing device from Miracle-Ear Hearing Aids.
Miracle-Ear Hearing Aids: Years of Operation
Miracle-Ear Hearing Aids is one of the oldest brands that has sixty years of experience, manufacturing high-quality, reliable hearing aids, and this is quite evident in the line of products from the stable of this remarkable company. This brand is best known for its direct-to-consumer hearing aid products or devices that are present in the market today.
Miracle-Ear Hearing Aids has also been able to set themselves apart in the overcrowded field of hearing aid manufacturers. This brand has been able to outpace other hearing aid manufacturers by being the alleged pioneer of "In the Ear" (ITE) hearing aids.
This was a huge leap forward in the development of hearing aids, thus making hearing aids cosmetic and the appearance quite favorable, thereby breaking that social barrier that the hearing impaired faced from time to time.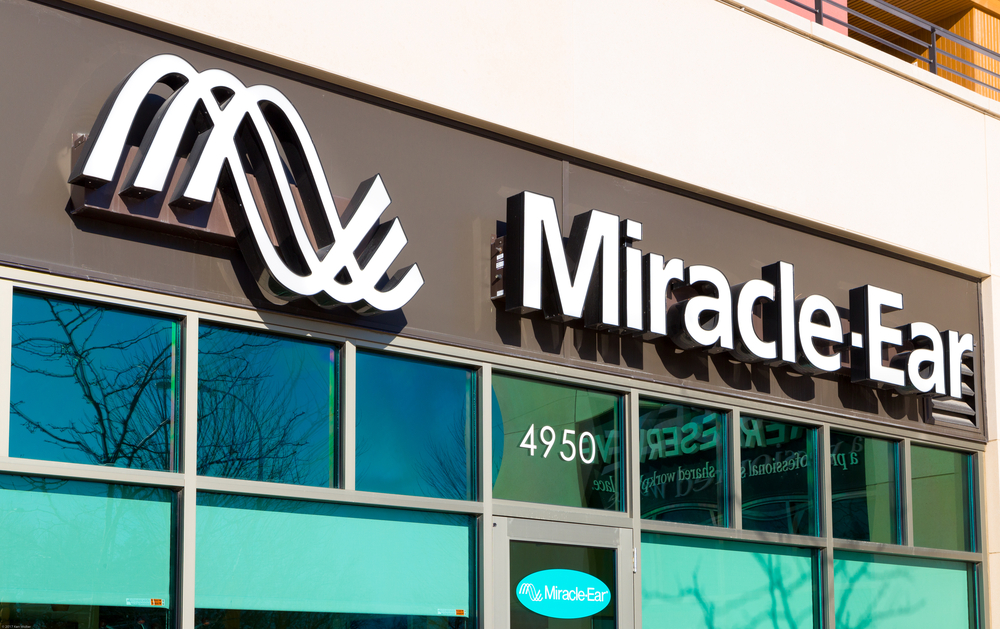 Miracle-Ear Hearing Aids currently manufacturers hearing aids in several styles and up to six sizes, which include:
The Contour or Comfort style
The Cosmetic style
The Open Fit Behind the Ear style
Behind the Ear style
One thing that you will never miss out on is that all hearing aids from the Miracle-Ear brand are designed to provide utmost comfort, performance, and are easy to use.
Miracle-Ear Hearing Aids Brief History and Reviews
Miracle-Ear is a company that started as far back as 1948 with nothing but a single hearing aid that was manufactured by Dahlberg Electronics. The company proceeded to incorporate the then-new transistor technology in the early 1950s.
But by early 2000s, the products from the Miracle-Ear brand were digitally fortified. The company continues to introduce new technologies, all in a bid to improve hearing aid functionality and new digital noise reduction capacity. Other features include patented Speech Isolation, unified smartphone app functionality, etc.
Miracle-Ear Hearing Aids is owned currently by the Amplifon Family of companies that are based in Plymouth, Minnesota, and has become a global organization. It has a comprehensive network of local stores peppered throughout the country, each one offering hearing tests, hearing aid service and fitting which helps to set them apart from other mail order or direct-to-consumer brands without a local presence.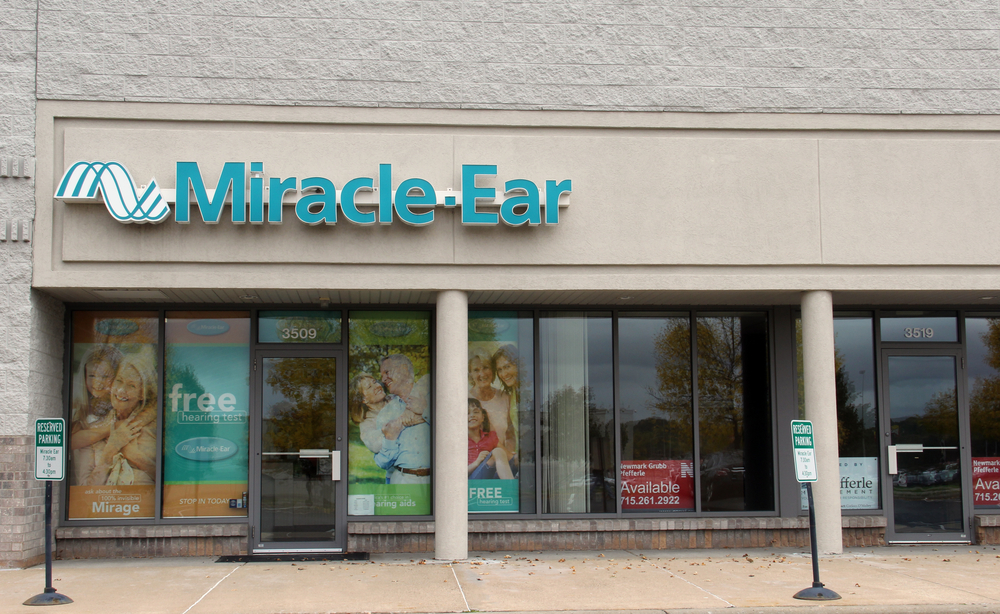 Miracle-Ear does not rely on mail-order or direct-to-order method of selling their products. You will find several brick and mortar store locations in all the 50 states of the federation, all planted with one goal in mind: to provide face-to-face or individualized service from licensed representatives.
The company runs Miracle-Ear Foundation and supplies free hearing aids to both children and adults who have hearing loss problems but cannot afford a pair of the devices due to lack of funds, government or insurance support.
Miracle-Ear Hearing Aids: Pros
A broad range of hearing aid products with customizable or custom-made options available
One of the best-known and oldest manufacturers of state-of-the-art, portable hearing devices
Customization and face-to-face fitting
Lifetime customer service
Foundation to help those in dire straits financially
Miracle-Ear Hearing Aids: Cons
Hearing aids are pretty expensive, and therefore not affordable by all and sundry
Store locations may not be close enough to consumers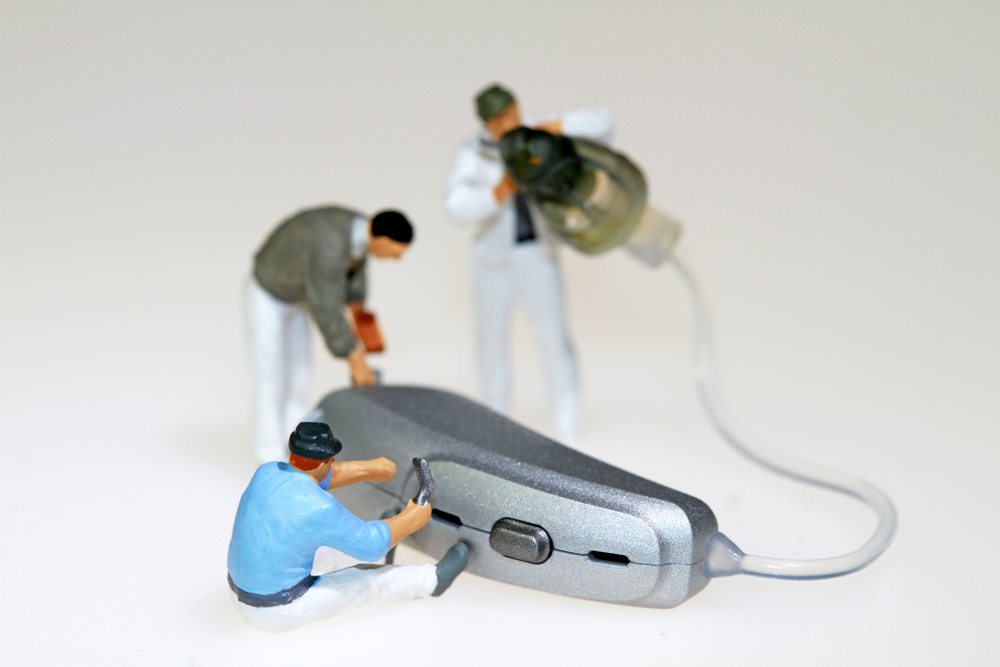 Miracle-Ear Technology
All hearing aids out there are generally composed of three fundamental parts:
A microphone
An amplifier, and
A receiver or speaker
The microphone absorbs the sound while the amplifier increases the strength of the sound or signal, and the speaker relays the sound into the ear. Miracle-Ear patented technologies help to make the hearing aids from the brand – as well as other hearing assistive products – incredibly appealing to modern users.
One of the copyrighted technologies is the GENIUS™ noise reduction as well as directional programming, and speech recognition technology which discerns and gives preference to speech sounds while filtering the rest so that you can readily understand the conversation and keep up with it.
Miracle-Ear also grants access to its smartphone applications to help users to manage their hearing without the need to carry a unique, remote-controlled device.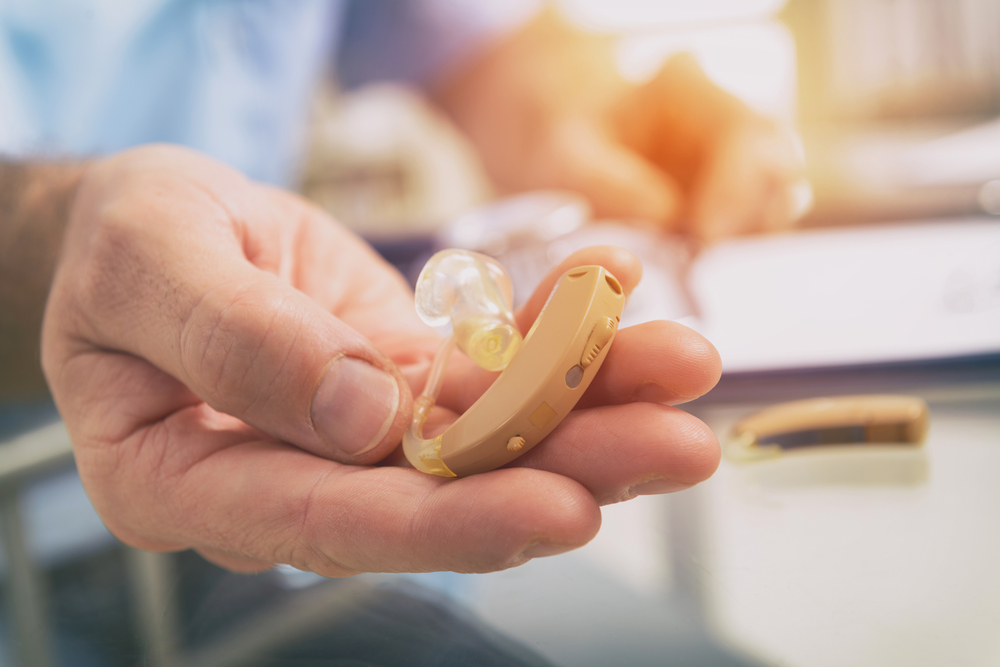 Miracle-Ear hearing aids are available in numerous styles, and this includes the Ric (receiver-in-the-ear) and the BTE (behind-the-ear) options. You can choose any one that fits your preference.
These hearing aids have similar appearances and come with small battery packs which are worn behind the ear along with a wire which can be attached to the small receiver embedded inside your ear canal. There are, however, differences in the location of the receiver as well as how it works.
Miracle-Ear also has customizable hearing aids that are somewhat discreet such as the CIC (completely-in-canal) hearing aids. These fit right into the ear canal without any visible external packs positioned behind the ear of a user.
ITE, i.e., in-the-ear hearing aids also fit onto your ears, but they are designed differently and come with a large casing which does not allow them to go that deep into the ear canal. Miracle-Ear also sells another variety of hearing devices, which is known as the IIC (invisible-in-canal) hearing aids. These are designed in such a way that they are virtually unnoticed by observers when they are worn.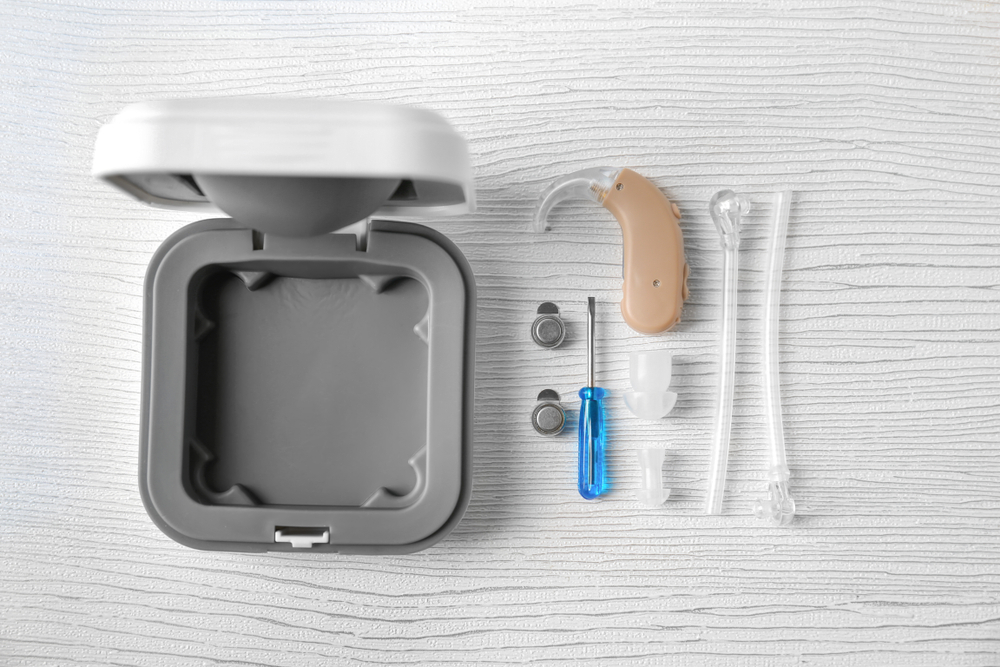 Miracle-Ear Products
The following are some of the hearing aid products from Miracle-Ear along with customized devices in different styles:
The GENIUS™ 3.0 RIC
This device is a prominent receiver-in-canal product that is available in 8 different colors and comes with two different case designs with battery options. It includes Bluetooth connectivity – like the majority of Miracle-Ear products – and can be controlled via the Miracle-Ear smartphone application. It also uses patented technology for noise reduction, feedback cancellation, and tinnitus adjustment.
The Mini RIC
This hearing aid product is highly noticeable due to its compact size. It also comes with the same remote-controlled features that are accessible via the Miracle-Ear smartphone application as other products from the stable of the brand.
The Mini RIC also has wind noise reduction and speech isolation capabilities.
The Miracle-Ear Mirage™ IIC
This hearing aid device is an ultra-compact product that is in the invisible-in-canal category and provides the most privacy for individuals who do not want the world to know that they use hearing aids.
The Rechargeable LI RIC
The Rechargeable LI RIC is the rechargeable version of the GENIUS™ 3.0 RIC and has an in-built lithium-ion power cell which provides up to twenty-four hours of use per charge.
The ReadyFit CIC
The ReadyFit CIC is a wholly in-canal device that does not require custom work. It is specifically designed to be flexible enough to fit most users comfortably without the need for customization. The device makes use of Miracle-Ear's branded SingleMic™ sound-collection technology and can also connect through Bluetooth to the Miracle-Ear smartphone application.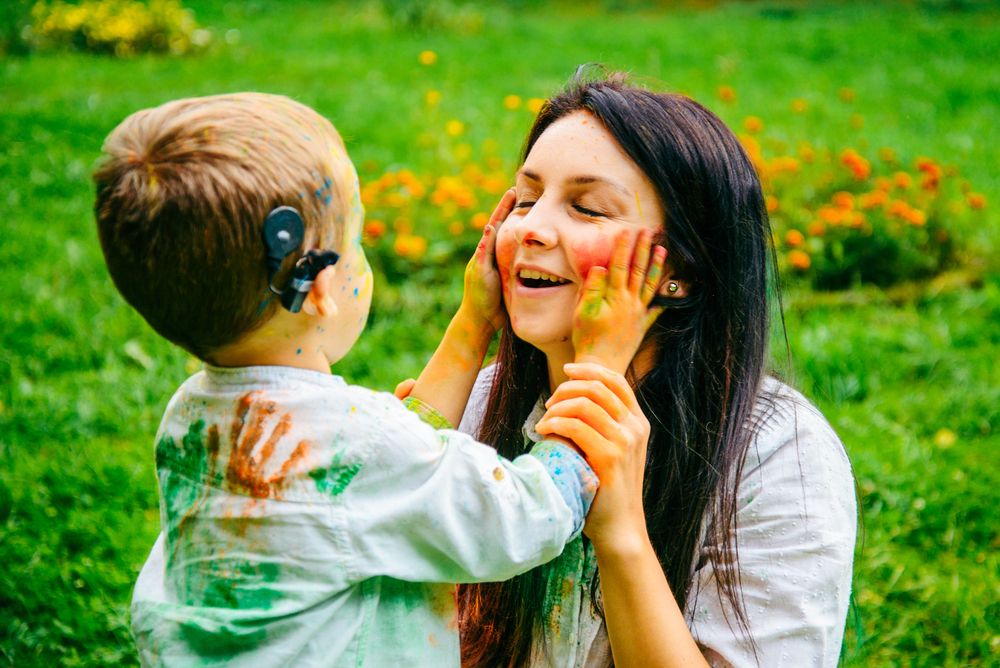 Miracle-Ear stands out from its competitors by providing customized hearing aid devices. The ITC, CIC, and ITE products can be customized according to the preference of the user. They are also available in a variety of skin-tone colors and also come with the same groundbreaking technology and app connectivity as another line of products from the brand.
Custom-made devices are fit to your specifications and needs via local Miracle-Ear stores.
Miracle-Ear Hearing Aids: Cost
Miracle-Ear does not list the prices of its hearing aid devices on its official website. However, Miracle-Ear states that the price range of its hearing aid products is from $1000 to $5000. But according to the Association for the Advancement of Retired Persons (AARP) – which is an association of people who promote the welfare of senior citizens – the average cost for a single hearing aid in the United States is about $2300.
It is highly vital for you to note that the cost of a hearing aid varies, and this depends primarily on your specific needs, the technology included in the hearing aid as well as the type of hearing aid you are interested in.
The following is the outcome of a research that was carried out to determine the price range of hearing aids from Miracle-Ear:
CIC (completely-in-the-canal) hearing aid: $150 (basic technology) – $5000 (advanced technology)
ITC (in-the-canal) hearing aid: $450 (basic technology) – $5600 (advanced technology)
BTE (behind-the-ear) hearing aid: $1000 – $5600
Miracle-Ear Service and Warranty
Miracle-Ear puts up a limited three-year warranty on most of its products. For more information on exclusions, clients are directed to get in touch with a Miracle-Ear representative.
Miracle-Ear also offers lifetime service for every one of its devices, and this includes:
Free programming
Free cleanings
Free quarterly check-ups
Free annual hearing tests, which is necessary to check if your hearing aid needs some adjustment so that you can maximize its usage.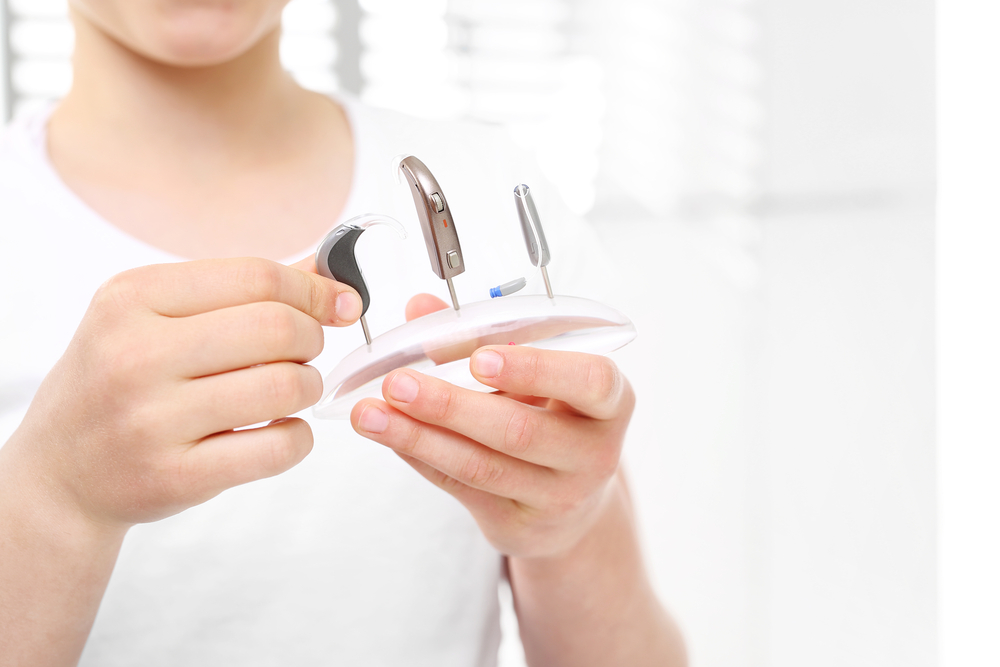 Miracle-Ear Complaints
Miracle-Ear has earned an excellent reputation for customer service and has been recognized by the Better Business Bureau where Miracle-Ear has an A+ rating. The company which has over 200 reviews – most of which are positive, by the way – on its official website has also earned 4.5 stars out of 5 stars on ConsumerAffairs.
The few negative reviews you will likely come across involve personal differences of opinion with local representatives of the company.
Miracle-Ear operates as a franchise with more than 1,300 locations spread across the United States and offers the same level of services for every customer.
Cheap Hearing Aids vs. Low-cost Hearing Aids: Is there Any Difference?
Now, when you read articles, books, or blog posts, you come across words like "cheap," "affordable," "inexpensive," and "low-budget" from time to time. And in most cases, these words are used interchangeably. That does not, however, imply that the words mean the same thing, especially if you are a lover of the thesaurus.
It is true that you can come across "hearing aids" or audio devices with a price tag that is under $100 online, it may not be in your best interest to fish out your card and make a purchase. But many people with hearing loss problems are doing this, and many are regretting that rash action.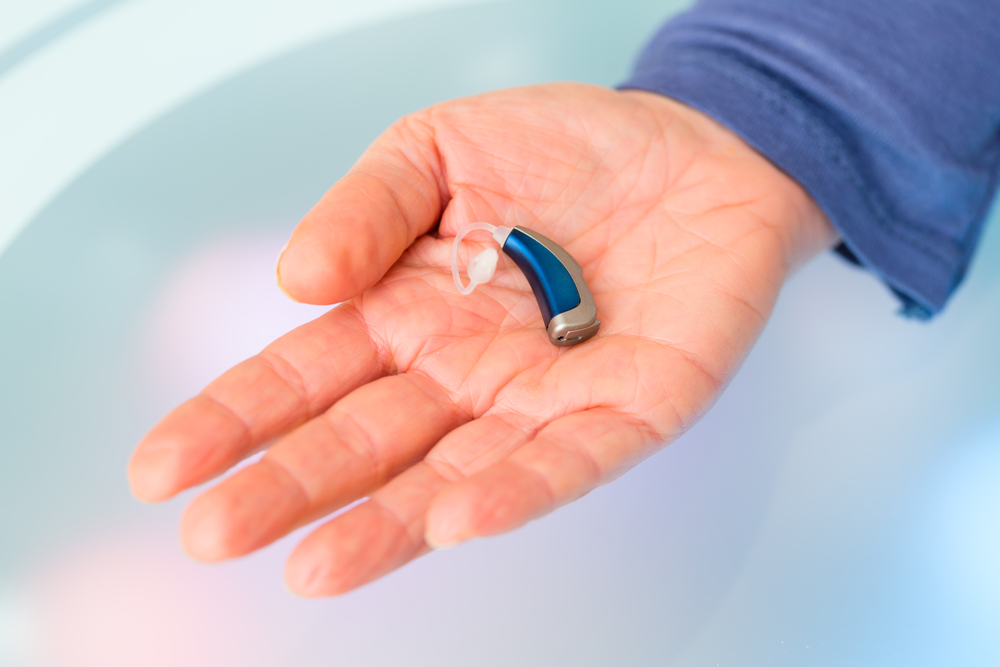 With that being said, many of these people still question why hearing aids are pretty expensive when they visit their local hearing clinic. But then, you do not have to break the piggy bank or spend thousands of dollars per ear just to experience the life-changing thrills and benefits that are associated with hearing aids.
There is a medium – albeit a happy one – between expensive, cheap, and low-quality hearing aids. By the time you finish reading this section to the end, you will be able to distinguish the differences between the three classes of hearing aids and be able to make educated decisions on which one to go for.
Cheap Hearing Aids
The first thing you need to know about hearing aids that are available at very cheap prices do not amplify higher frequencies that are the major problem with people with sensorineural hearing loss. The forms of hearing loss, which occurs in most cases, usually affect frequencies above 1,000 Hz to varying degrees. Put differently, the upper range of male speech, half of the range of female speech as well as most of the range of children's speech falls into this range of hearing which is frequently affected by hearing loss.
This shows that those cheap hearing aids that you erroneously believe are excellent bargains become virtually useless in noisy areas, especially when you are trying to hear conversations better. In addition to their poor hearing quality, these cheap devices are more likely to send piercing and disconcerting feedback noises to your ears than their well-made, well-designed but more expensive counterparts.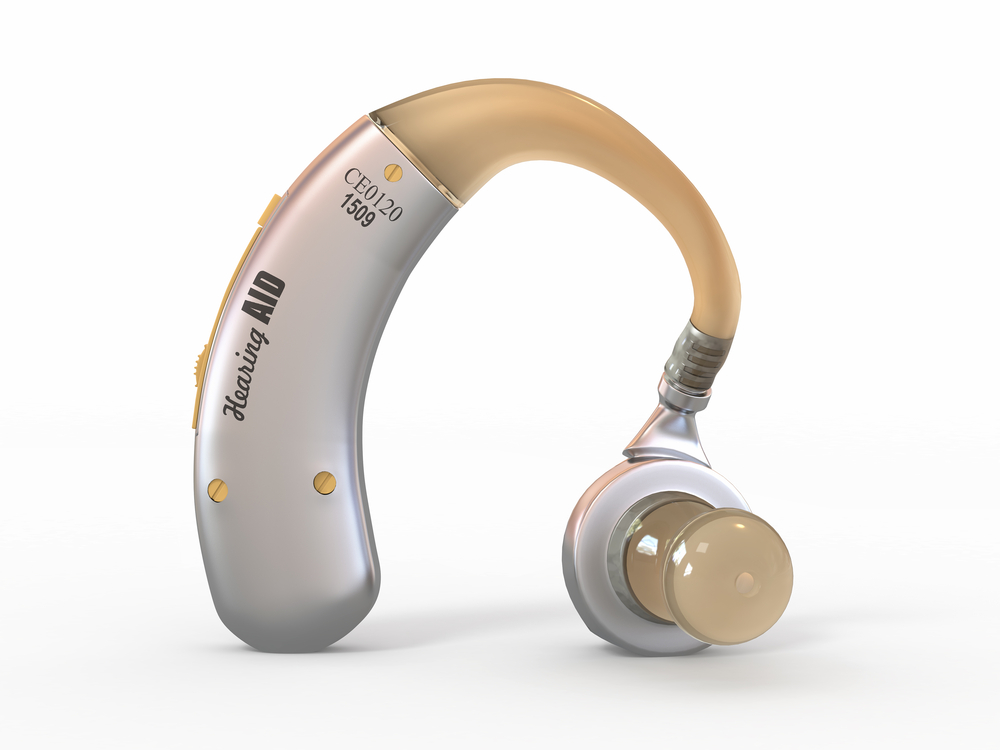 By transmitting those high-pitched, blasting sounds straight into the depths of your ear canals, the damage to your hearing may even get worse, thereby putting you at a very high risk of losing your hearing.
But realistically, the majority of those $100 hearing aids you see out there on the internet are not, in reality, hearing aids. These products are more likely to be personal sound amplification devices or PSADs. If you perform in-depth research online about various hearing aid options in the market today – especially on the most prominent e-commerce stores, Amazon – you will most probably come across a variety of these products. Some of these personal sound amplification products even run as low as $25, and while this price is particularly attractive, these devices come with one catch.
Personal sound amplification products, PSAPs are not designed or adequate for treating people with hearing loss. They are designed to do precisely what their name suggests: to amplify sounds. These devices are not equipped with the technology that is required to differentiate between voice frequencies and background noises. This means that PSAPs are, in all likelihood, going to amplify even sounds you do not want to hear or not interested in as well as the ones you do.
Moreover, personal sound amplification products do not offer the variety of features that innovative hearing aids come with such as telecoil technology for compatibility with cell phones, various settings for different listening surroundings, and so on.
Your hearing aid device needs to be able to amplify and identify these frequencies accurately, and if it doesn't, you will be faced with the same challenge that forces you to get a pair of these devices in the first place: you will not be able to hear what people around you are saying distinctly.
Low-cost or Affordable Hearing Aids
However, low-cost or affordable hearing aids are the real deal, i.e., they are the real hearing devices that are specifically designed to address the amplification of frequencies for people who are have hearing loss issues. They do not cost as high as $3000 per device or aid. There is a reasonably large net profit on hearing aids bought from audiology centers, physicians' offices as well as big-box retailers.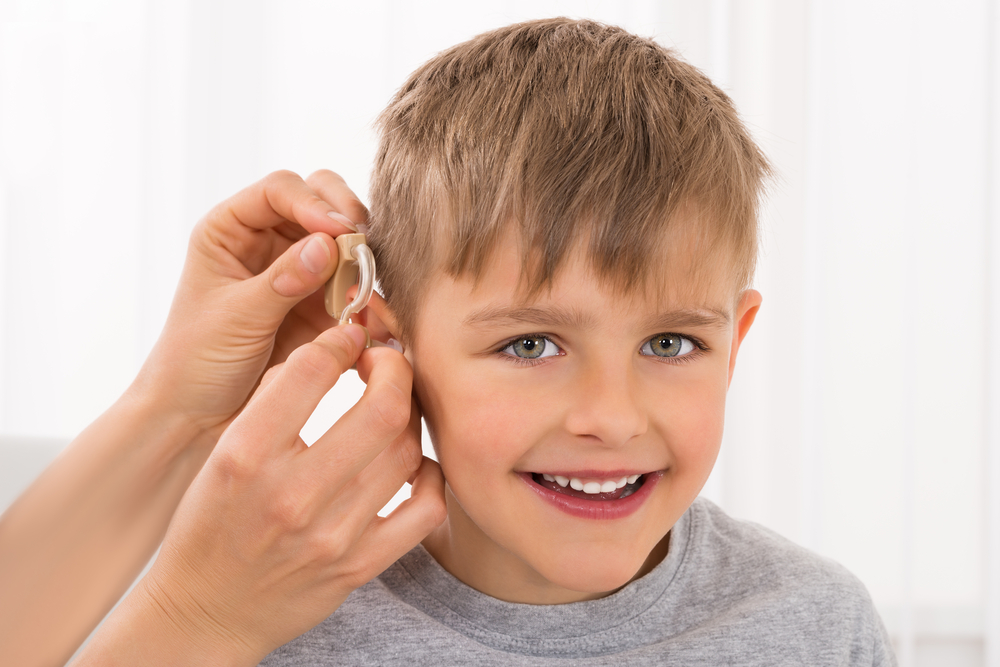 Before you even think of purchasing hearing aids, it is highly recommended that you first of all, test your hearing by visiting a qualified audiologist or physician. This will help you to save a considerable amount of money cutting off the middleman and placing your order directly from an FDA-approved and certified manufacturer like Miracle-Ear Hearing Aids.
In a recent study conducted by the Better Hearing Institute, it was observed that mail order or direct-to-consumer hearing aids are as beneficial or advantageous as the more expensive but traditional hearing devices. On average, the mail order buyer enjoys nothing less than 80% cost savings with direct-to-consumer hearing aids.
There is no doubt that you may have to shell out a little more money than you should for affordable hearing compared to their cheap counterparts. But remember; this is an investment in your overall health. You will get a lot of value for your money, and this includes quality, technology level, and longevity.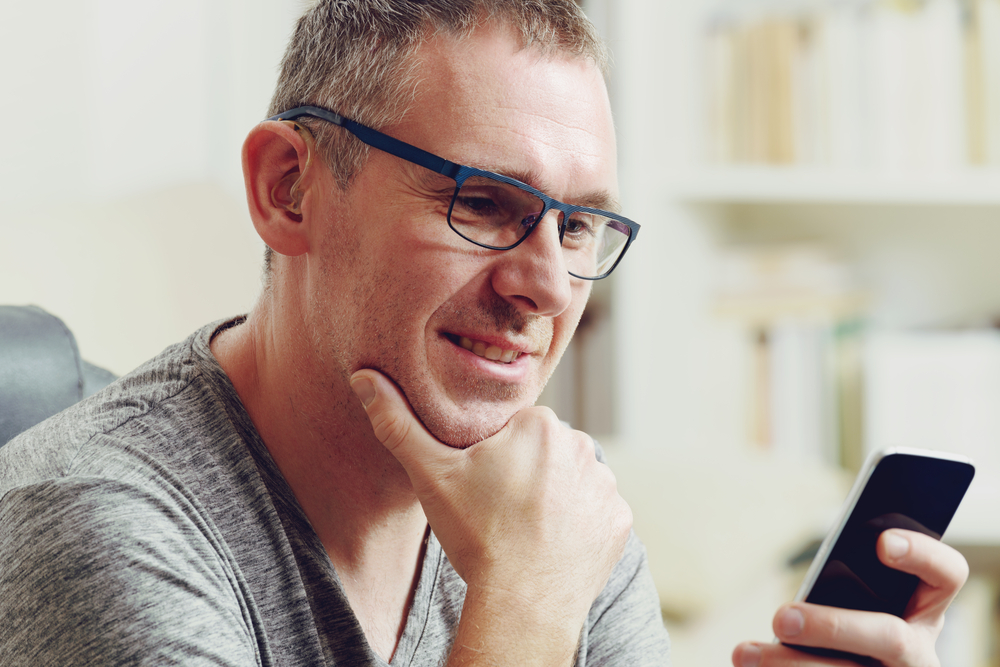 Affordable hearing aids are usually equipped with voice amplification, settings as well as performance, which are somewhat comparable with the high-priced devices along with sophisticated feedback reduction.
Hearing Aids: Why Do They Cost So Much?
Anywhere you turn, you will find that hearing aid prices are on the high side. The outstanding ones range from $1,000 to as high as $4,000 for each device, and this depends primarily on the level of technology used in manufacturing it. Most people hearing loss issues need at least a pair of hearing aids, and the majority of insurance providers out there don't cover the cost.
In most cases, therefore, the high price tag becomes a barrier that is somewhat difficult to surmount – especially for low-income earners – so that you can get the relief and help that hearing aids render.
Hearing aids – for people with hearing loss – are vital investments because these devices will remain in a good position most of your waking hours, i.e., almost 24/7 or seven days a week.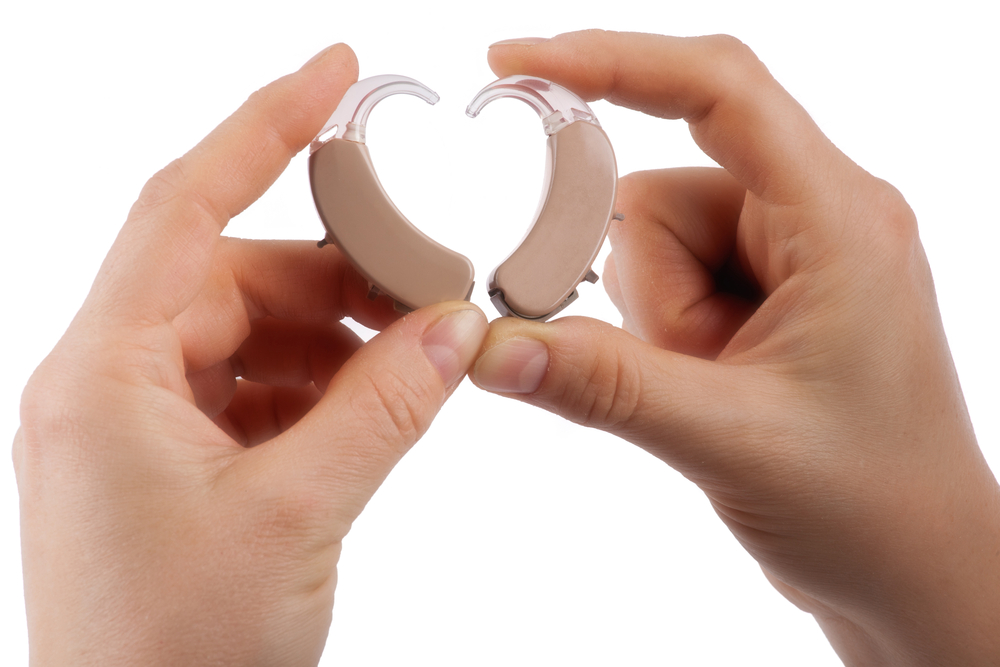 It is crucial for you to know that when you are paying for a hearing aid device, you are not just paying for the main devices. In most cases, there are several services that you need to pay for as well, which will make the journey of using hearing aids smooth and less challenging.
This is why you should ask your hearing care professional about the additional services you are paying for when buying hearing aids so that you can have a full understanding of how it works and what you are buying.
In most cases, when you purchase a pair of hearing aids, you will also be paying for a consultation, hearing tests, initial fitting as well as follow-up adjustments along with routine cleaning, and warranty which ranges from at least one to three years. This warranty usually covers all repairs and also comes with a one-time replacement policy if you happen to lose a hearing aid. Some hearing care specialists may also include a consistent supply of hearing aid batteries to get their patients started on the right foot.
Factors that Affect the Prices of Hearing Aids
The principal factor that affects the purchase price of most hearing aids out there is the level of technology used in building the device as well as the additional features they come with. Just like you will discover in the majority of consumer electronics, technological sophistication becomes less expensive after a short while, and this eventuality has also been experienced in the hearing aid industry.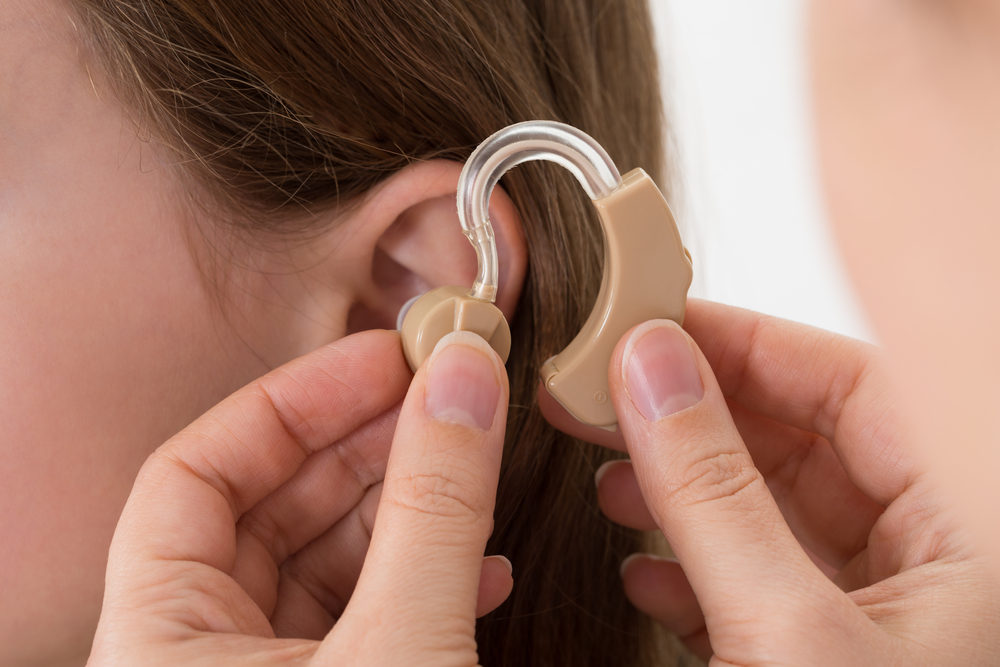 Although the overall prices of most hearing aids have remained somewhat steady, the technology that is embedded in the device at that particular price point is far beyond the price that you would have found just a couple of years ago. So, don't be shocked or surprised to discover that what was once considered the best – and the most expensive – hearing aid is nothing more than basic technology nowadays.
Nevertheless, every reputable hearing aid manufacturer endeavor to provide hearing devices that do not only meet the needs of their patients but also their budgets as well. And to achieve this feat, virtually all product lines comprise of multiple price points and performance levels. The most advanced-level hearing aid devices will come with the greatest, state-of-the-art or latest features such as wireless capabilities, advanced noise reduction or cancellation circuitry, etc.
Hearing aids in the low-performance category will, of course, come with fewer – and less sophisticated – features as the price point becomes more pocket-friendly.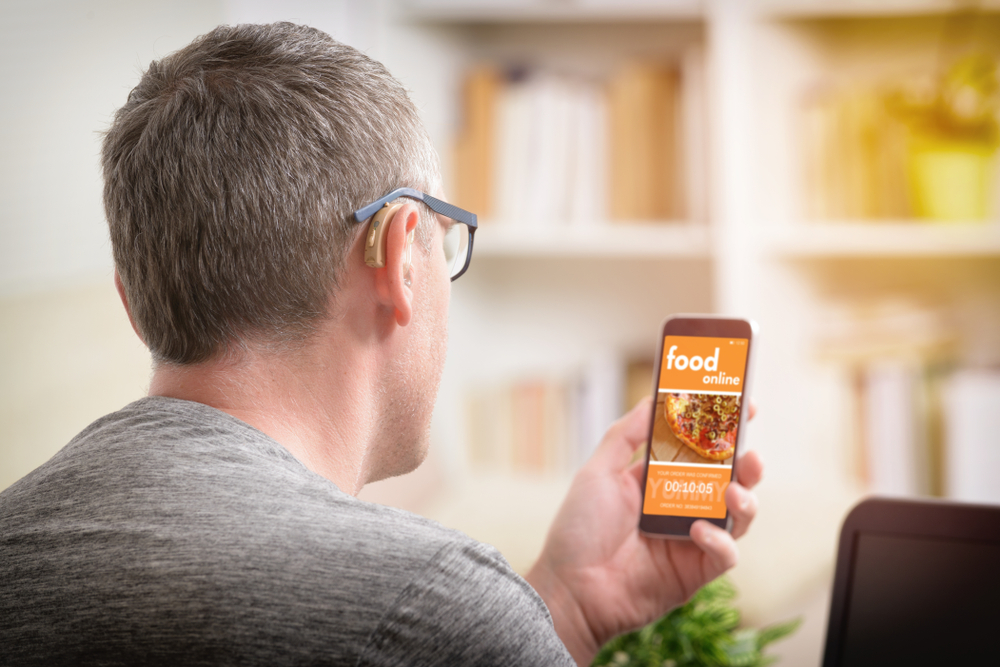 Here are, therefore, some of the reasons why hearing aids cost so much:
Quality
You will agree at this juncture that investing in a high-quality hearing aid is an investment in your overall health. And it is, therefore, highly crucial for you to spend money and time to ensure that you get the best healthcare possible. As might be expected, the sticker price of high-quality hearing aids can be shocking at times, especially when you can easily come across online – and offline – ads that offer great deals that are too tempting to wave away.
However, the Miracle-Ear Hearing Aid brand is all about providing not only exceptional hearing aids but also effective care and services that are relatively affordable.
Hearing aids are also as good as the professional that fits them to your ears. Keep in mind that sensorineural – i.e., of or relating to the neural process of sensation – hearing loss is an impairment that complicates how amplification is added. No two hearing losses are virtually the same and so amplifying missing sounds will not match a patient's needs. A prescriptive procedure is only one of the first steps to getting a well-fitted hearing aid. In principle, therefore, it is highly vital to fit the ear as well as the brain.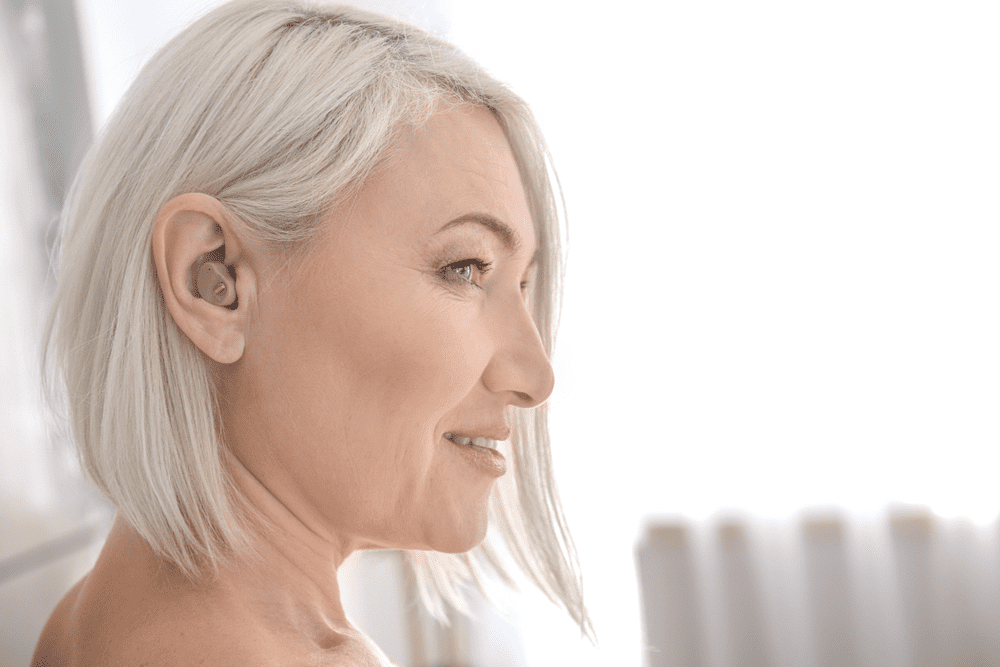 Every individual on God's earth has different likes as well as dislikes, especially with regard to their personal "sound world." This is why you need an audiologist who is not only experienced in the field but also exceptionally understanding. Such an audiologist will be able to fit the pieces of the puzzle together along with your help and do the same according to every individual's preferences.
Hearing aids should be smart enough to automatically adjust themselves by taking on any challenges that you face in your day-to-day hustle. For instance, you may move from a noisy restaurant to a quiet lobby and then to a concert before heading home in noisy traffic to your quiet home, all in within a few hours. You hearing aids should be set appropriately to handle these challenges, and only a highly qualified audiologist can do that.
It is believed that you have read the "Cheap Hearing Aids vs. Low-budget Hearing Aids: Is there any difference?" section in this article. So, in essence, you get what you pay for. If you choose to invest in cheap, generic, homemade hearing aids, you will not enjoy the experience as they don't sound good and you will end up regretting it, just like many others who invested in them in the past.
But if you invest in a pair of high-quality hearing aids manufactured by a reputable brand like Miracle-Ear Hearing Aid, the experience will be heavenly and your life better, safer, and more comfortable as well.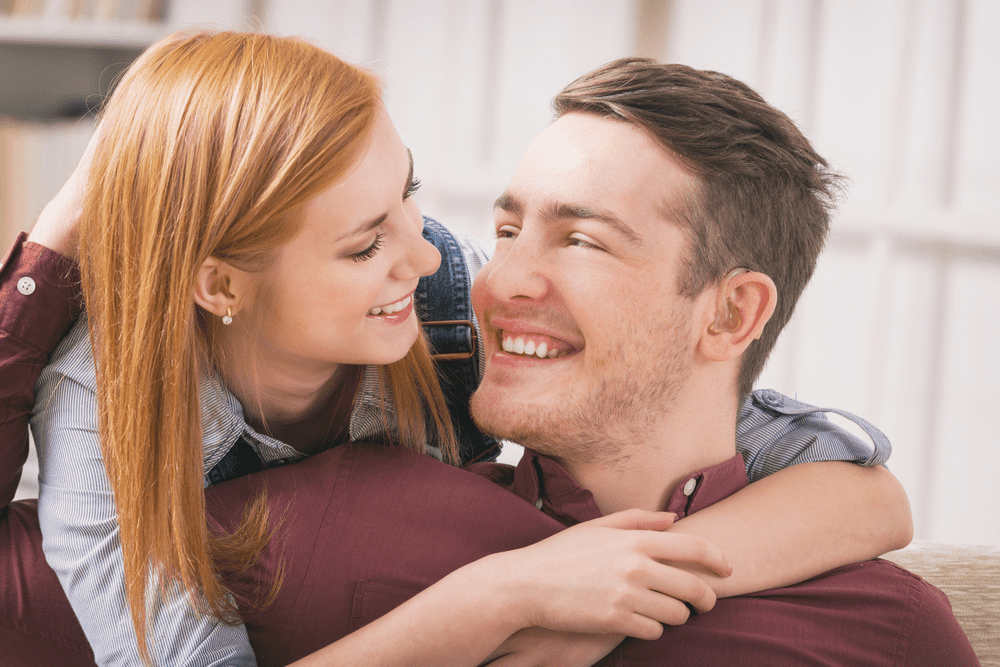 Audiologist Training
Learning how to use as well as adjust your hearing aids takes time, regardless of whether you are a first-time user or upgrading from a low-level technology to a higher one. This is because adjusting a manufacturer's technology takes getting used to.
No matter how good you are as a DIY or do-it-yourself person, there is still something you can learn from a specialist who thoroughly understands hearing aids and hearing loss.
During the readjustment or adjustment period, it helps a great deal to have a reliable and certified audiologist on hand. The specialist will help you to troubleshoot whatever problems or issues you are facing while working with you to reset or readjust your hearing aid as required.
The length of time or period that a qualified audiologist spends with you – or anyone learning to use a new hearing aid – is highly significant. Spending as much as a minimum of five hours during this crucial learning period will go a long way in ensuring that you get it right all the time.
This is one of the reasons why the cost of hearing aids is on the high side.
Manufacturers
Manufacturers of hearing aids spend lots of money and an enormous amount of time research as well as the development of their products before they make them available for public use.
Gone are the days when the development of new hearing aids was based primarily on electronics. Medical research is paramount when it comes to developing state-of-the-art hearing aids and this new area costs manufacturers a lot of money as scientists strive to get a better grasp and a full understanding of the intricacies of the cochlea as well as the profound effects of hearing loss on the human brain and the hearing organ as well.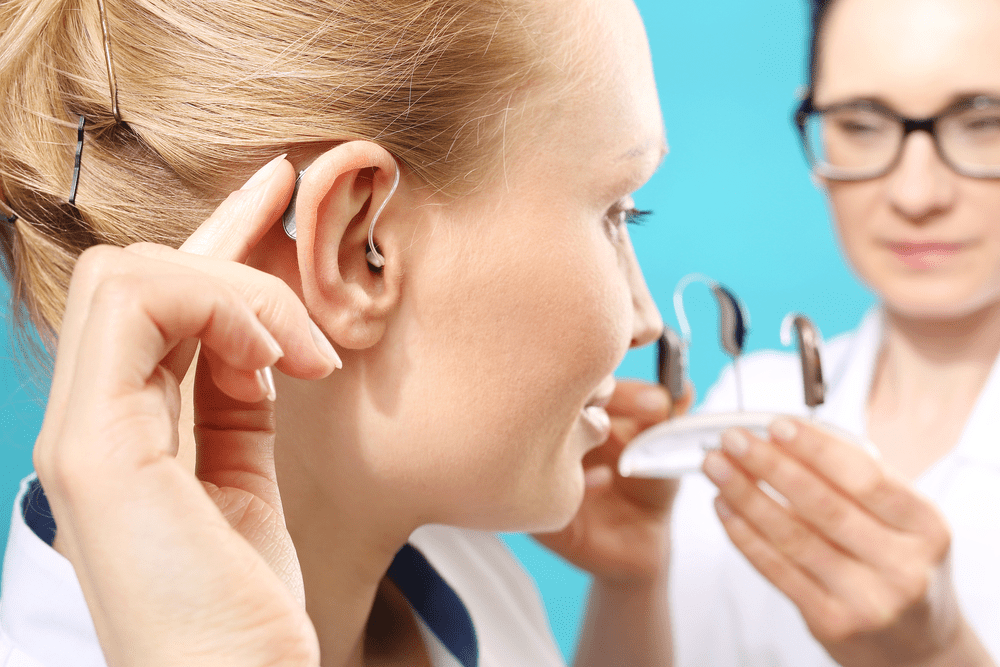 Computer engineers and scientist pool resources together by making use of the medical research to develop advanced miniaturized computer formulas and chips that hearing aids use when they amplify sound.
Engineers are also tasked with the duty of designing software that audiologists can utilize when programming and adjusting the minute computer chips that are enclosed in the hearing aids.
This systematic, scientific investigation can take many years of rigorous development and constant redesigning to bring forth a new product. Manufacturers are continually striving day and night to birth products or devices that amplify sounds more clearly, comfortably, and naturally.
Pricing
Whenever you purchase a hearing aid from Miracle-Ear Hearing Aids, what you are paying for is a superior product that comes from the best line of merchandise. The inflated price that is attached to each hearing aid device that is created lovingly with care and marvelous technology is worth every cent, especially when you compare it to the numerous day-to-day or weekly expenditures that many families face nowadays.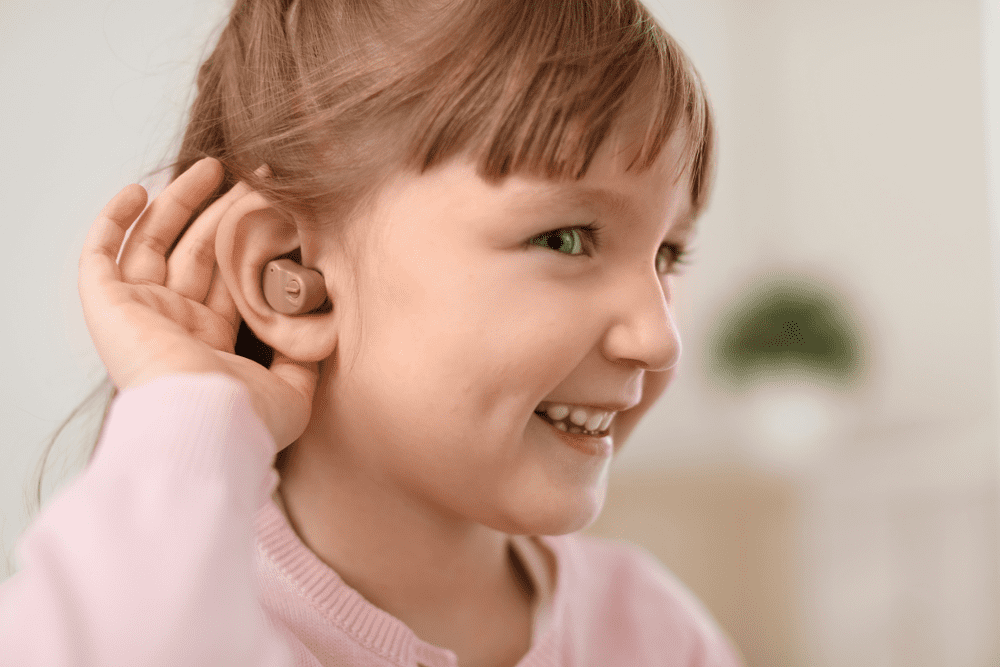 The average cost of a digital hearing aid ranges from $1500 to $3500. Now, let's say you take the average price of one of the best digital hearing aids out there which are about $3200 and divide it by the lower end of the lifespan expectancy of hearing aids, which is 5 years. It computes to $640 per annum or $53.33 per month.
You will agree that most people spend much more than this amount of money on movie rentals, cable TV, cell phones, restaurant subscriptions, movie theater tickets, magazine subscriptions, etc. all of which go beyond the $53.33 calculated here.
Audiologists are human, too, and just like consumers, are overly concerned about ensuring that the cost of hearing aid devices remains affordable for the average salary earner. Communication is one of the essential skills – and one that will never be primitive – that humans possess. This is why audiologists would love that many more people with hearing loss issues could enjoy the benefits of technology in communication.
Making an informed decision as regards your hearing loss issues as well as hearing aid devices is, therefore, incredibly paramount even as you try not to be driven exclusively by the cost.
Conclusion
The expansive network, long history of service as well as patented hearing aid technology, Miracle-Ear remains the best contender as regards quality and support. While it may not be positioned at the #1 spot when it comes to ranking the best hearing aid companies out there, the brand remains an excellent choice.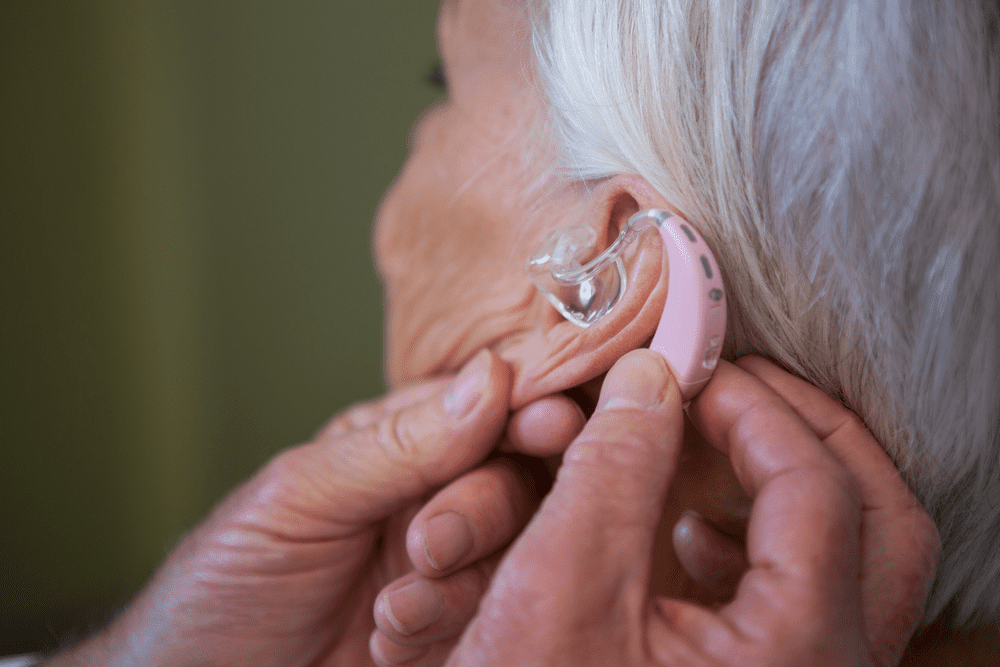 Miracle-Ear offers the standard 30-day trial period on hearing aids. But where this brand really shines is in their aftercare service. Any Miracle-Ear hearing aid that you have purchased can be serviced without additional payment at any of the 1,300 branches or locations nationwide. This is a considerable benefit for users who travel a lot and may need the help of local service (without incurring extra costs) while away from home. Miracle-Ear also offers free programming and testing for the lifespan of the hearing aid.
The best part about Miracle-Ear is its commitment to helping the hearing-impaired community via the Miracle-Ear Foundation, and they provide suitable hearing aids at little to no cost to the community.
The lifetime services – which include regular adjustments, cleaning, free hearing tests, etc. – offer excellent value for your money as other hearing aid companies charge extra for these services.