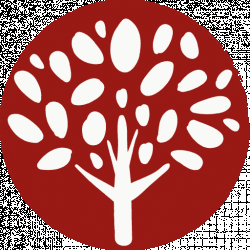 Latest posts by WizerList Team
(see all)
If you are finding it difficult to get up the stairs, you might be thinking that you need to move to a new house. Being in single story accommodation such as a bungalow or apartment is the easiest way to take the strain off aching joints.
But it isn't the only solution to the problem. For many people, the chance to remain in their current home for as long as possible is important. Perhaps because of the memories attached to a place, or if you are trying to balance the needs of other family members.
If that's the case, then a stairlift could be the answer to your problems. They have become a common solution to helping older people, or those with mobility problems, to stay in their own homes.
But how can you choose the right stair lift? In the following article, we will look at what you need to consider, to make the right choice for you and your home.
Is a Stairlift Right for You?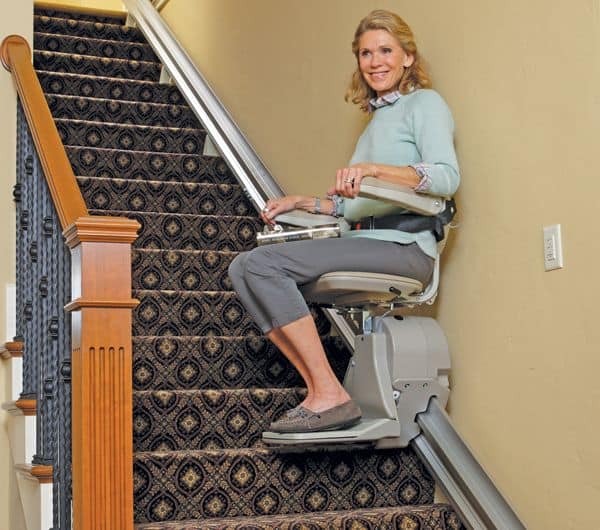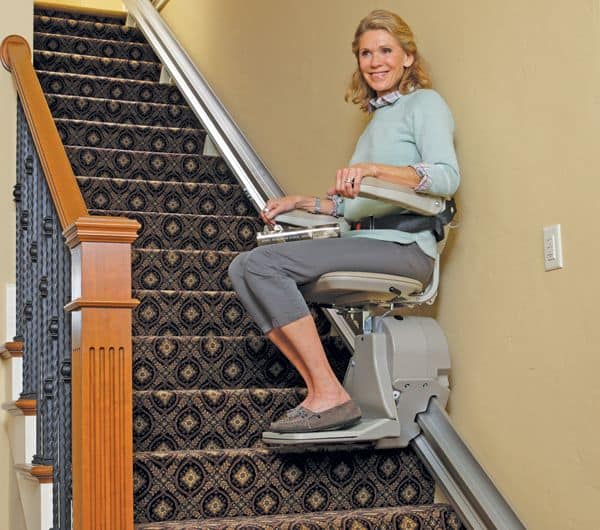 Stairlifts are designed to help people with limited mobility get between different floors of their home. This might be because of a heart condition, or something which affects mobility such as arthritis. If you're not sure if you need a stair lift, then speak with an Occupational Therapist, or your doctor, who can assess you to see if a lift would be suitable.
If you still have a fair degree of mobility and little pain, then it would be best to delay getting a stairlift for now. There is evidence to suggest that using your joints helps to slow the progress of conditions like arthritis and continuing to climb the stairs is one way to exercise your joints.
Stairlifts are usually controlled using buttons or joystick controls, and you will need enough manual dexterity to use these. But if you don't have that, don't despair. There are workarounds available.
Most lifts will carry a weight of up to 350-400lbs, depending on the manufacturer. If your weight is higher than this, then a specialist solution would be required.
Finally, you should consider the future and whether a stairlift offers a good return for the money. If your condition is likely to worsen, it may make more sense to relocate or to change the use of a downstairs room into a bedroom.
The Different Types of Stairlift
There are a few different types of a stairlift to choose from, depending on your home and your physical limitations. It's important to understand these types to have an idea which is the best solution for your home.
Seated Stairlifts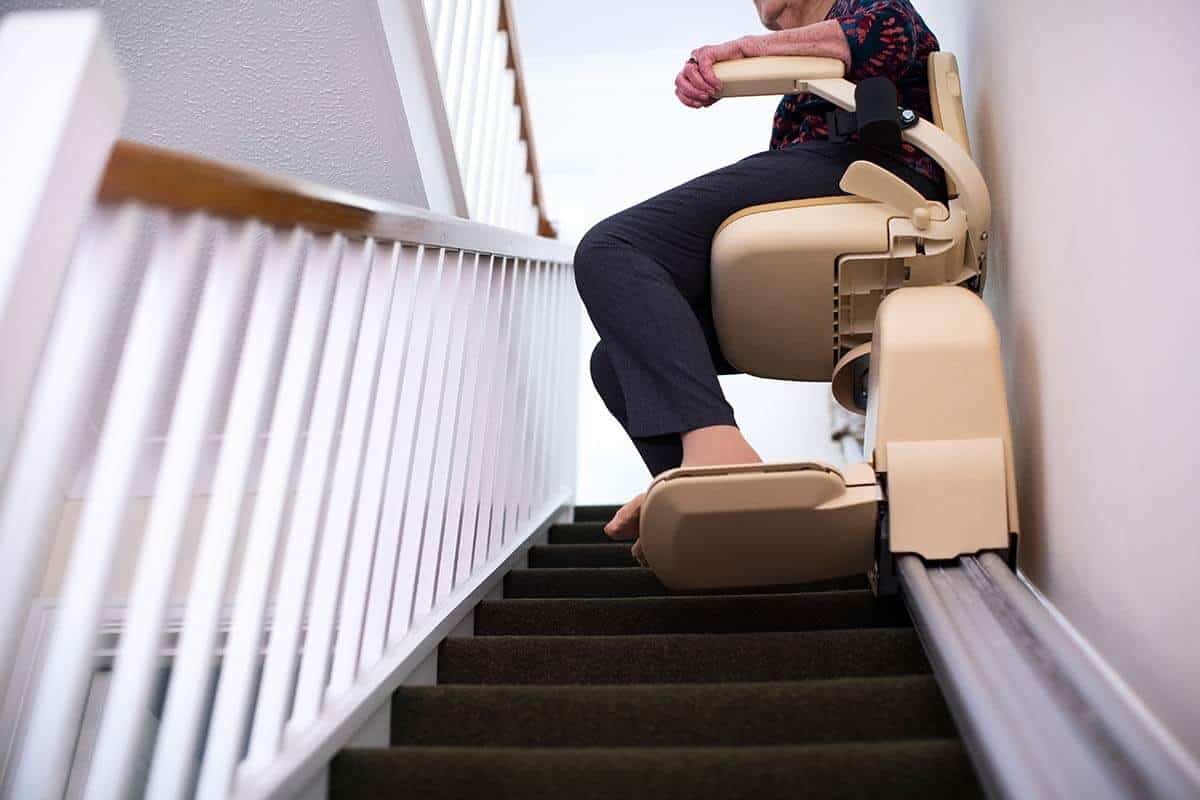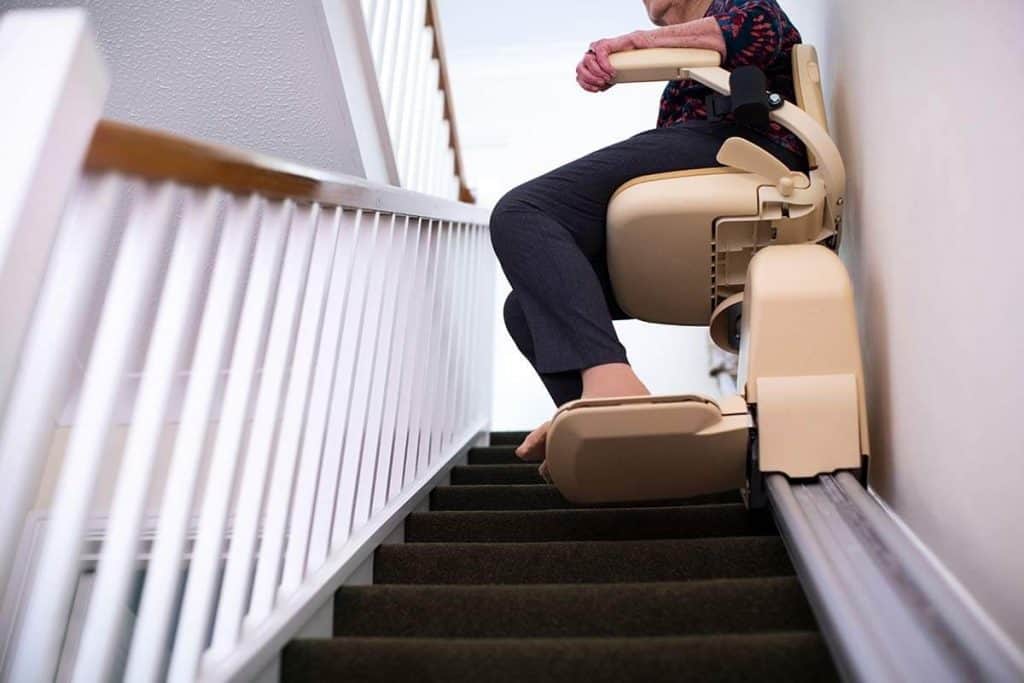 This is the classic style of stairlift, which most people picture when you say the word. It consists of a seat, which the user can sit on as the lift carries then between floors. They usually swivel when they get to their destination, to help the user to get on and off more easily.
Remember that stairlifts are only meant to transport you between floors. If you have mobility equipment that is heavier than a simple walking stick, it is better to have one for each floor to allow you to switch between them. You won't be able to safely transport them on the stair lift.
Perch
For some people, sitting and the rising to a standard is difficult or painful. This is usually where there is an issue with the knee or hip joints. In these cases, a Percy style stairlift is recommended.
Similar to the chair style, their lifts have a higher, narrower platform that allows the user to perch just their buttocks and remain in a standing position as the lift moves. A safety strap is used to ensure they don't fall during transport.
Curved Lifts or Transfer Platforms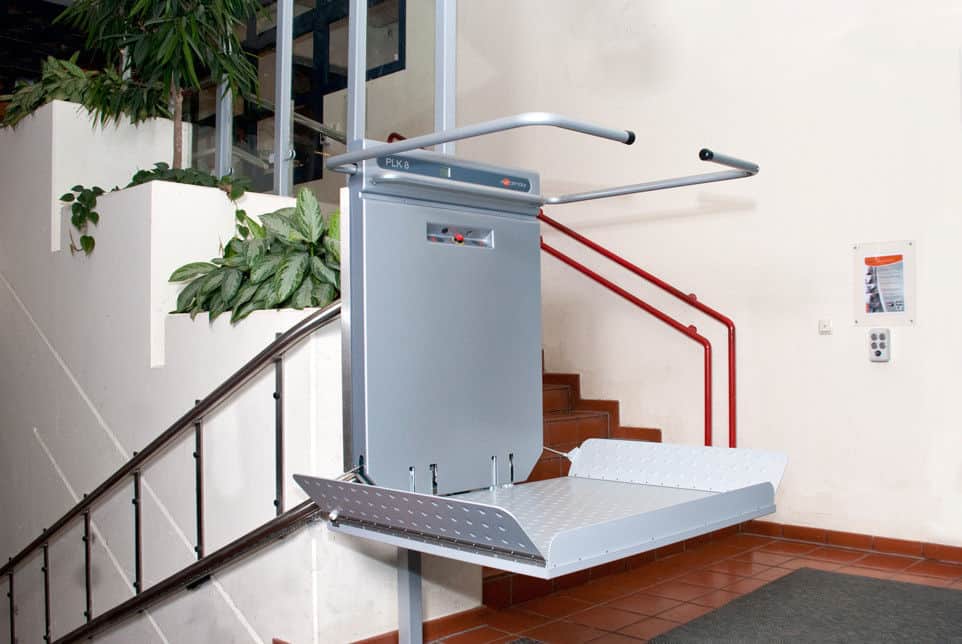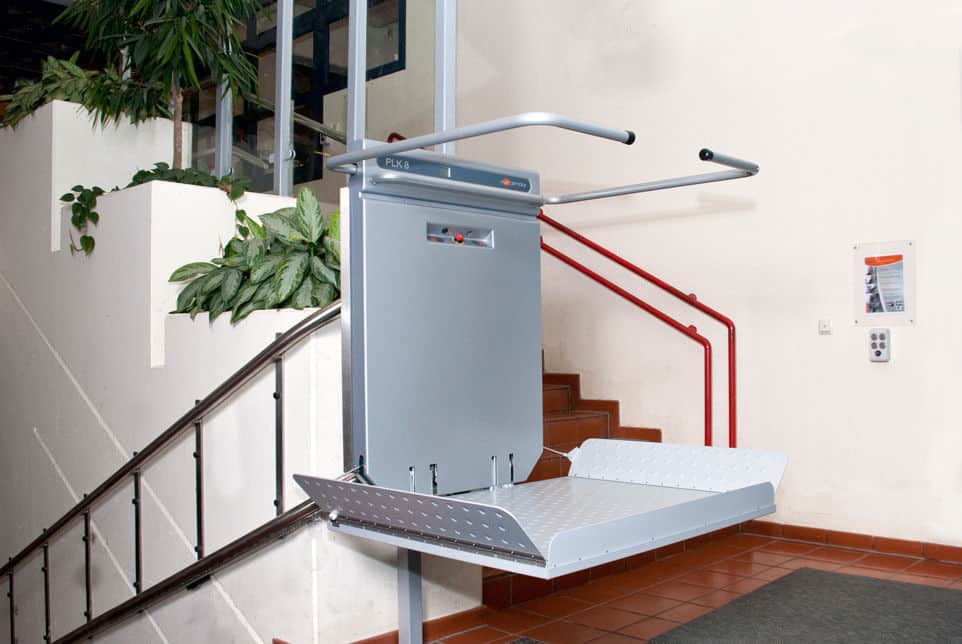 Not all staircases go all the way to the next floor. If you have a staircase which turns a corner or is built around a curve, then you may be worried that a stairlift isn't suitable for your home. That isn't the case.
As well as straight lifts, stairlift companies can create lifts which will move around curves in the staircase. There is no need to dismount with this type of lift, and you get a 'door to door' service.
If your mobility is still good, however, you might consider a transfer platform. Instead of the lift hugging the wall around a landing, the user needs to dismount from one lift and move across the beginning of the next. If your condition is likely to decline, it is probably better to choose a curved stairlift from the beginning.
Outdoor
While most stairlifts are put inside homes, it is also possible to install one out of doors. This can be useful for properties that have a flight of stairs up to the entrance, or to help maintain the use of a garden that rises via steps.
These types of lift come with a waterproof cover, so they are ready to be used at any time. They also have a tougher design so they can withstand an outdoors environment.
New/Reconditioned
Some manufacturers offer the chance to buy reconditioned stairlifts alongside their brand-new models. These are units that have been previously fitted in another home, but then removed and taken back to the factory to be fully reconditioned. They tend to be cheaper than brand new models but may come with shorter working life, and a shorter guarantee.
Best Chairlift Brands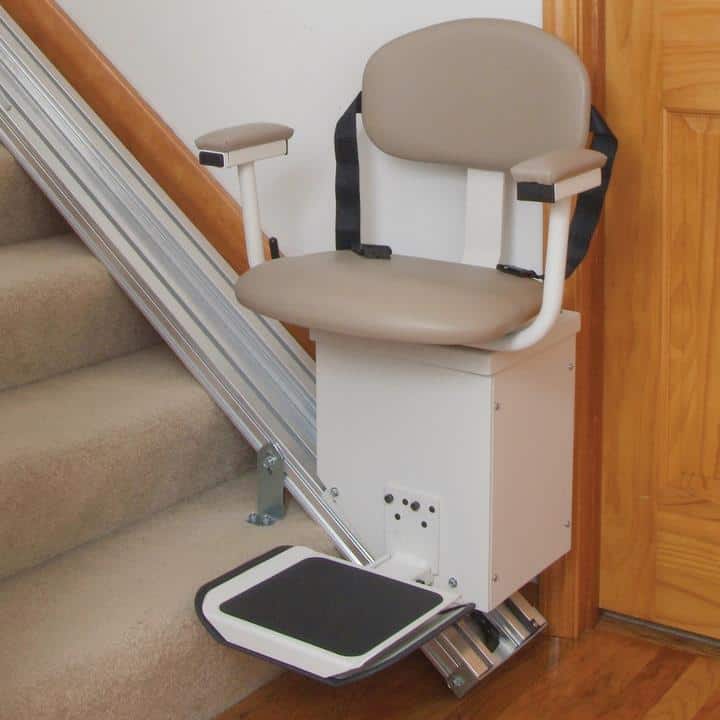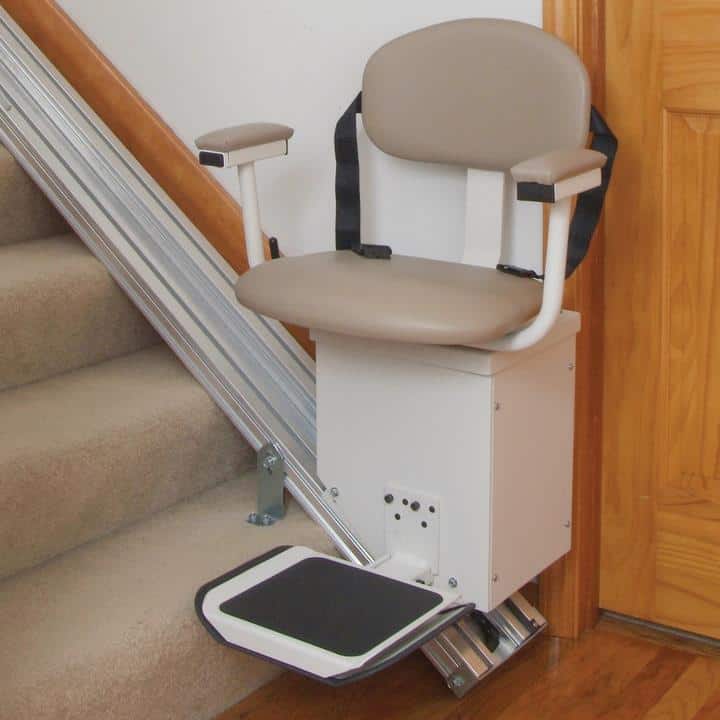 Harmar have been a lift company since 1998, but it was in 2008 that they bought Summit Lifts and got into the chairlift business. Their Pinnacle chairlift has become the most popular design in American; the Pinnacle SL600 can lift up to 350lbs in weight.
Ameriglide offers installation and service throughout the USA but they also offer a DIY option which can help save money. The company sells around 40,000 lifts a year and prides itself on great customer service.
Unlike the other companies, which are lift companies who make stairlifts, Handicare is a company that is dedicated to helping the elderly and physically challenged to live an active life. As well as their stairlifts, they also offer patient handling equipment for those needing help out of bed, for example.
Stannah is a company with a global reputation for excellence in its stairlifts. They've been in the business for 150 years and have helped three-quarters of a million people worldwide with their independence. They are still a family business and will send a local representative to visit you at home and discuss your needs.
The survey for an Acorn stairlift takes just one hour, and they claim to be able to get it installed for you in just a few days. Their stairlifts are all fitted to the stairs rather than the wall, which means there is no need to re-plaster once they have been uninstalled.
There are many other stairlift companies. If you're not sure which company is best for you, try asking around amongst your friends and family. You may even be able to pay them a visit and try out their stairlift to see how you like it.
Stairlift Q&A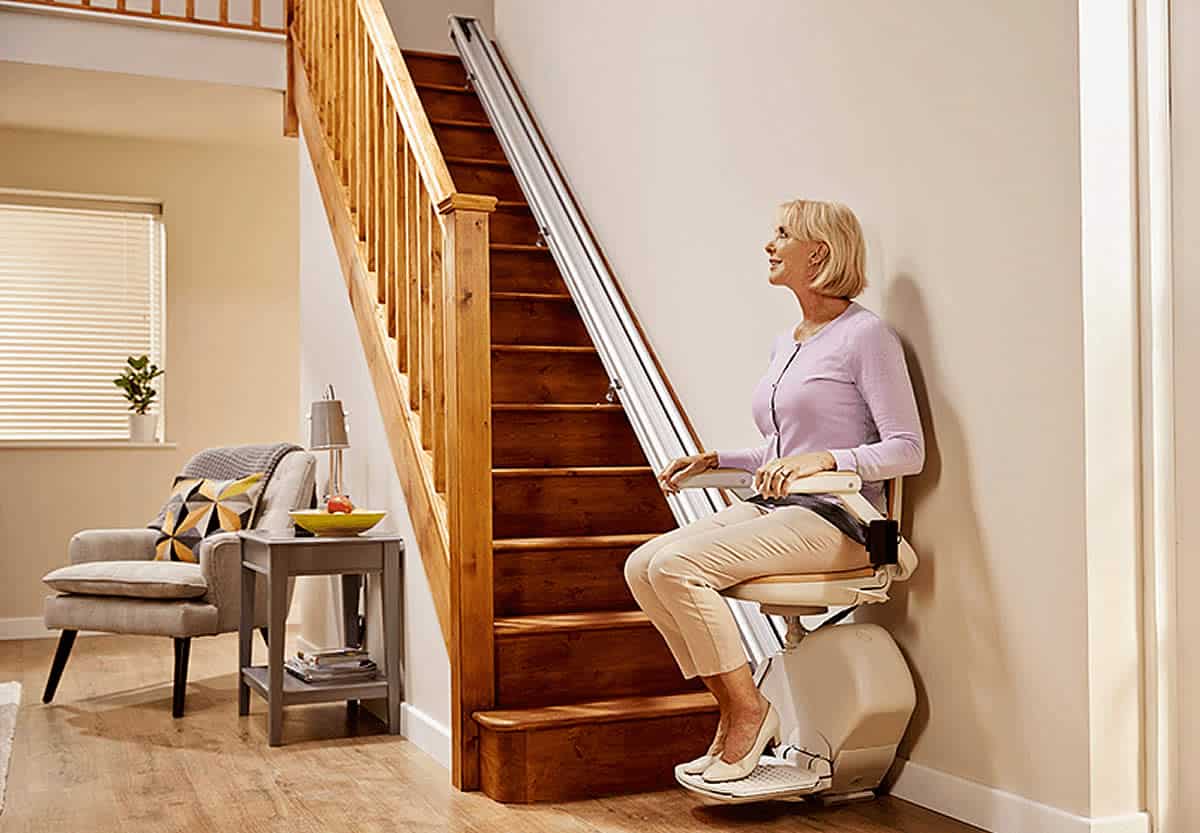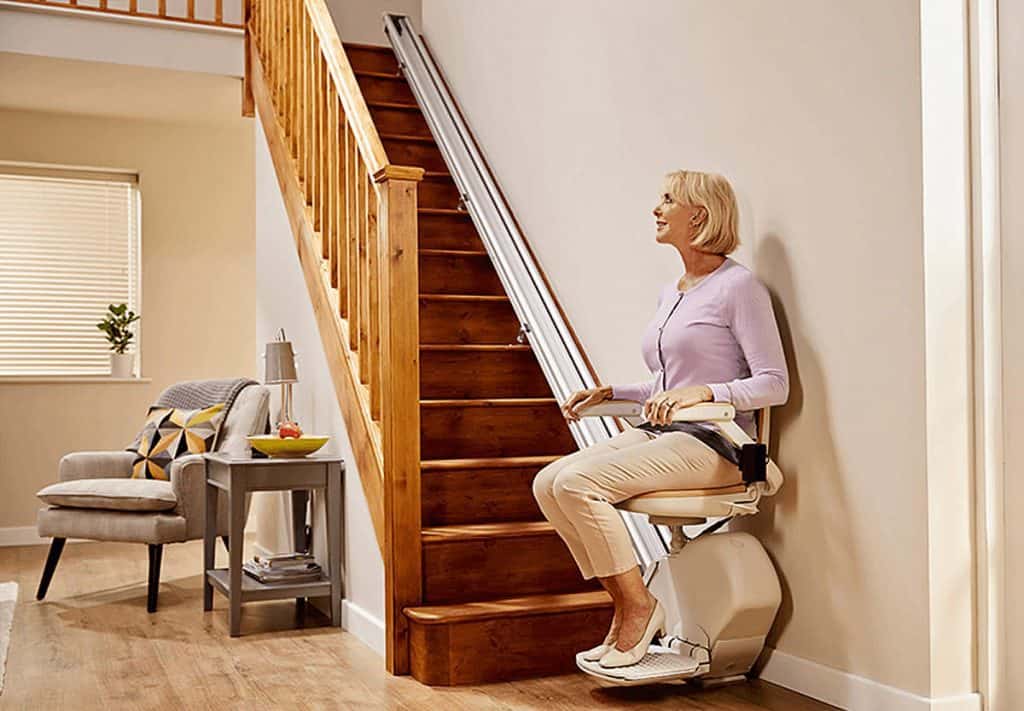 Will I have to pay for a quote?
You shouldn't. Many companies are happy to come out and give you a free, no obligation, quote.
Do I have to buy a stairlift? Can I rent?
It depends on the company, but some will offer rented units as well as those for sale. This can help if the cost of buying a stairlift is prohibitive, or if you will only need the lift for a short period of time.
I have narrow stairs; can I still have a stairlift?
Probably. Most stairlifts are now made with slim rails and folding seats, so they don't take up too much space. Your surveyor will be able to give you a definite answer if your staircase is particularly narrow.
Is it a lot of bothering to install?
Not really. Most installations are completed in just a few hours and because stairlifts are usually fitted to the stairs, not the wall, there isn't too much mess.
What about power cuts?
Stairlifts run on battery power, not mains. When they are not in use, their batteries are being recharged from the mains, but they will still operate for a period of time in the event of a power cut. How long will depend on the model?
Are they noisy?
Because the stairlifts are battery powered, they are very quiet when they're in operation.
How fast are they?
Most stairlifts will get you up an average flight of stairs in under a minute. Straight stairs are quicker, but only by a few seconds.
Making the Right Choice for You
If the time has come where stairs are a problem, then a stairlift is a way to ensure that you can stay mobile and in your own home for longer. With a range of different manufacturers, it's possible to shop around and find exactly the right stairlift for you. With the hire, buy and reconditioned options, a range of budgets can be met.
Many stairlift owners regret not getting one sooner. We hope that the information in this article helps you to make a great choice for you and your family.
Further read: